Easy Homemade Pie Crust
Don't Be Scared of Scratch Crust!
Easy Homemade Pie Crust- Don't Be Scared of Scratch Crust! I have always been better at cooking than baking. Something about the science of baking and the need to follow a recipe exactly made me weary. Until I discovered the easiest homemade buttery pie crust recipe ever. My aunt is one of those people who can bake without a recipe, she has everything memorized. She shared this amazing pie crust recipe with me and said "don't be scared!". So, I decided to just make it.
To my surprise the recipe calls for less ingredients than I thought it would AND as long as you treat the butter the right way, you are golden! (pun intended)
What you need:
2 cups all purpose flour
10 tablespoons butter ( 1 stick plus 2 tablespoons), cubed
1 teaspoon salt
5 tablespoons water
Pastry cutter or fork- by hand
OR Food processor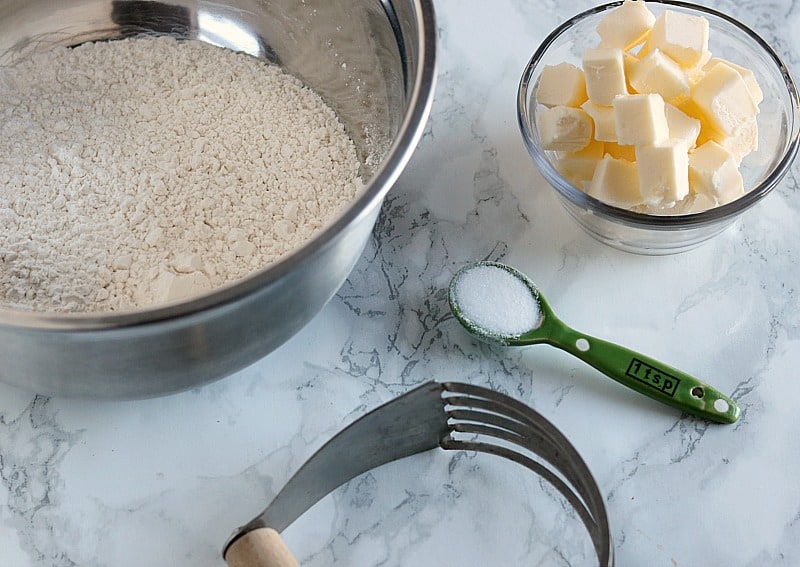 What to do:
First, add the flour to a large bowl.
Cube the butter, the easiest way to do this and to ensure that the cubes are small enough, is to cut each tablespoon (which is a perfect square) in half and half again. You should get 4 cubes from each tablespoon.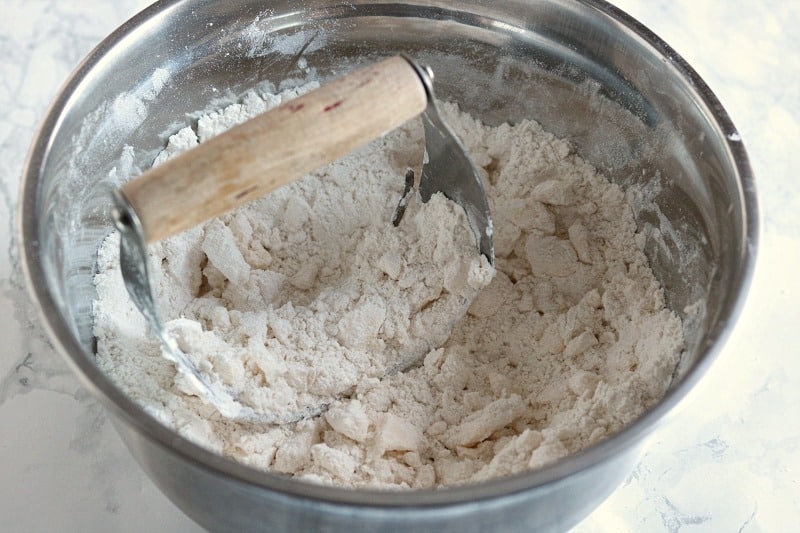 Add the butter to the flour. Use the pastry cutter or fork to break up the butter. Turn the flour over as you work the butter.
If using a food processor (much easier, but not necessary) add the flour and butter, pulse until crumbly.
Once the butter is broken down enough, the flour will be crumbly and appear yellow.
Stir in the salt.
Pour the water evenly around the bowl. Mix.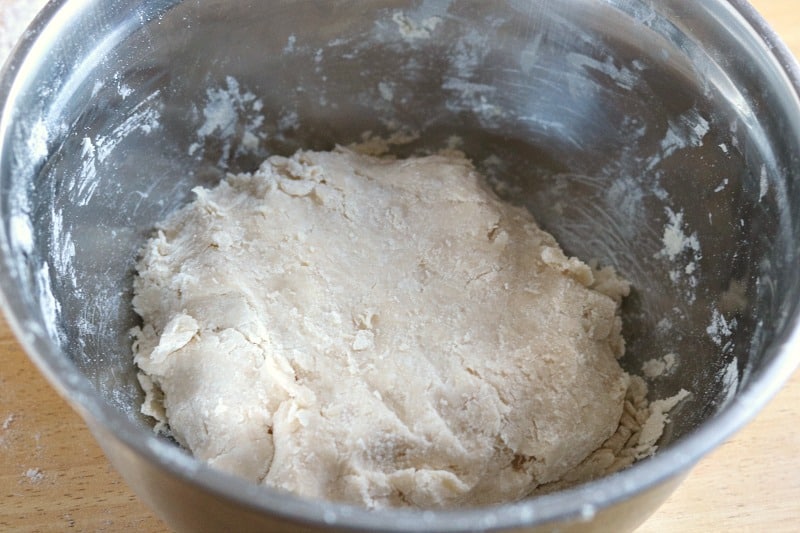 Press down on the mixture, fold it over and press again right in the bowl. This will help the dough come together.
Shape into a ball and let rest for 30 minutes.
Dust a hard flat surface with flour, roll the dough out to about ¼ thick.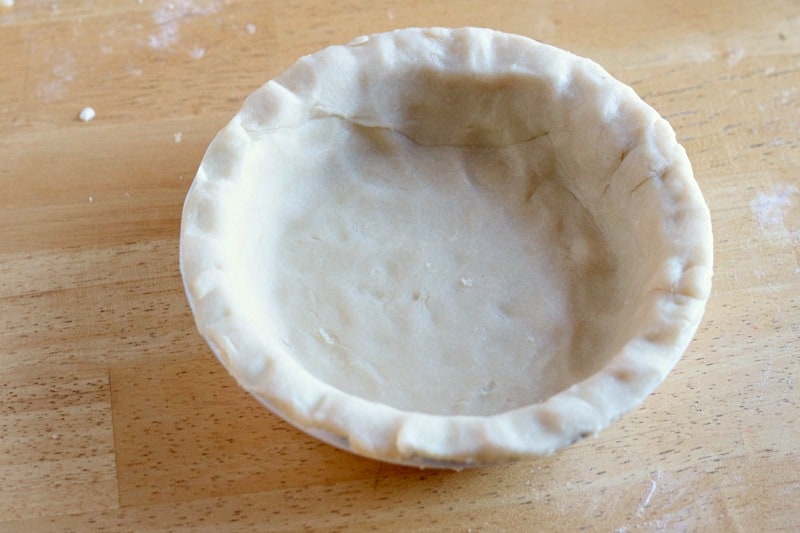 Proceed with your pie recipe as needed!
It was SO easy to make this crust and I absolutely could not believe how delicious it was. I will whip this up from now and never buy store bought again.