Quite possibly the easiest recipe for dumpling dough done in 5 minutes! We show you how quick it is to make dumpling dough at home with only 3 ingredients. Enjoy take-out style Asian dumplings anytime. You'll never go back to packaged once you have made our homemade potsticker wrappers. 

About The Dough for Asian Dumplings
This easy Asian potsticker dough recipe comes together so fast with minimal ingredients. This dumpling dough is going to take your homemade potstickers over the top, there is nothing like the tenderness of homemade dough. The process is easy and nothing like making pie crust, so don't be intimidated!  I can be wordy in my instructions, it is actually very easy. 
What is a Potsticker?
A potsticker is an Asian style dumpling that is either steamed, fried or both. The dough is usually stuffed with a mix of Chinese flavored meat and vegetables then served with a sauce for dipping. Typical flavor combinations include chicken, pork or shrimp with cabbage, carrot and green onion.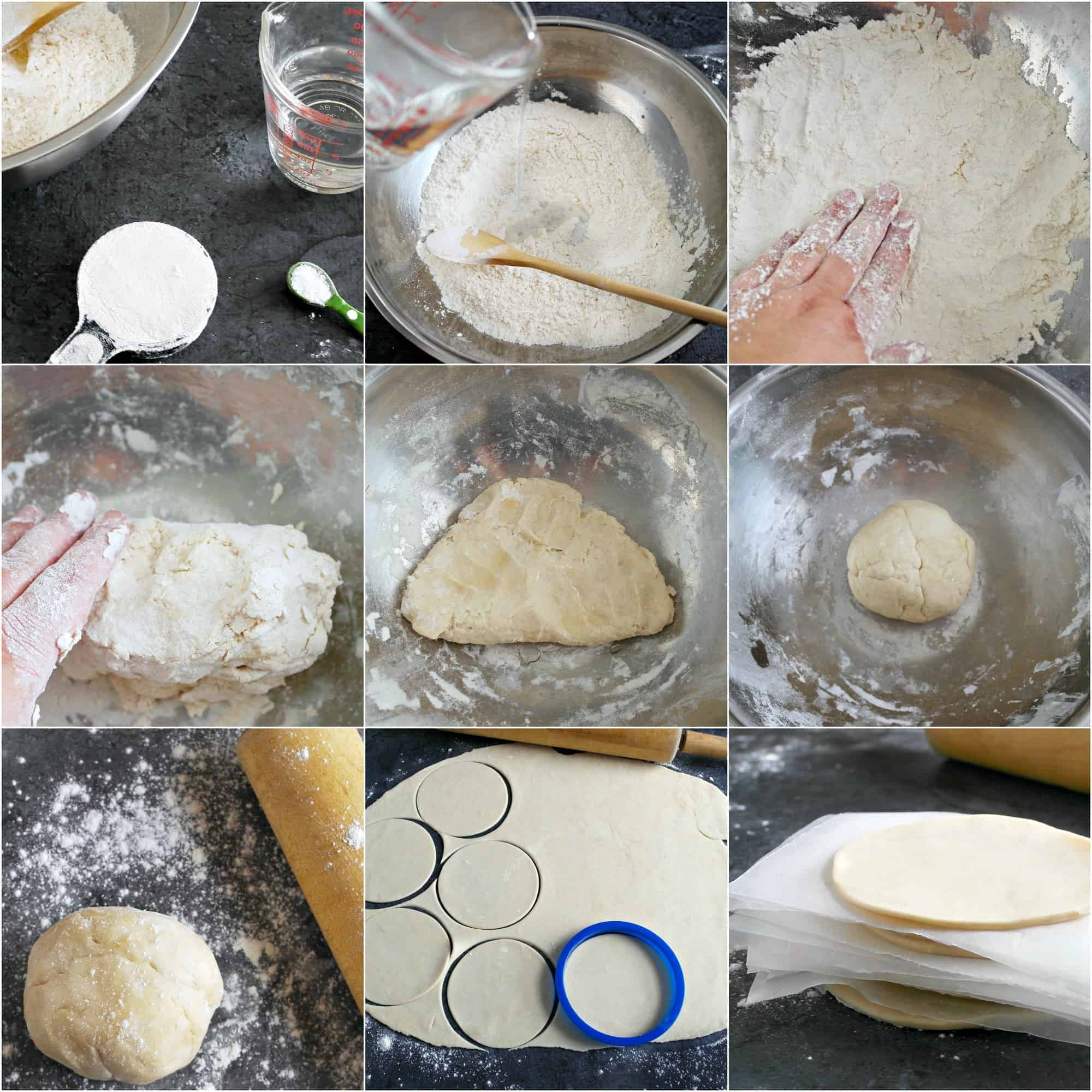 Why Not Just Buy Potsticker Wrappers?
Well you can, but trust me, they aren't as good! A long time ago I decided to make most things from scratch going forward. Some gasp at the fact when I talk about it , but really it has made my life so much easier. Imagine having a craving, then all the ingredients to make Asian dumplings, except the wrappers? Instead, I keep basic ingredients on hand and can whip up almost anything I need in no time at all.  
Not everything homemade has to take hours or make a huge mess.  It is all about preparation.  Have everything you need within reach and nothing you don't!  Less clutter, more room to work.
What Should I Stuff My Homemade Potstickers With?
Traditionally, you will find a pork filling in most dumplings. This recipe for dumpling dough is versatile and works well with any flavor profile you choose. We have an amazing recipe we used this homemade dumpling dough for, check that out here after! Sweet and Spicy Asian Pot-Stickers Tip:  Whatever filling you use, make sure excess liquid is removed before wrapping so the wrappers don't get soggy before they are cooked.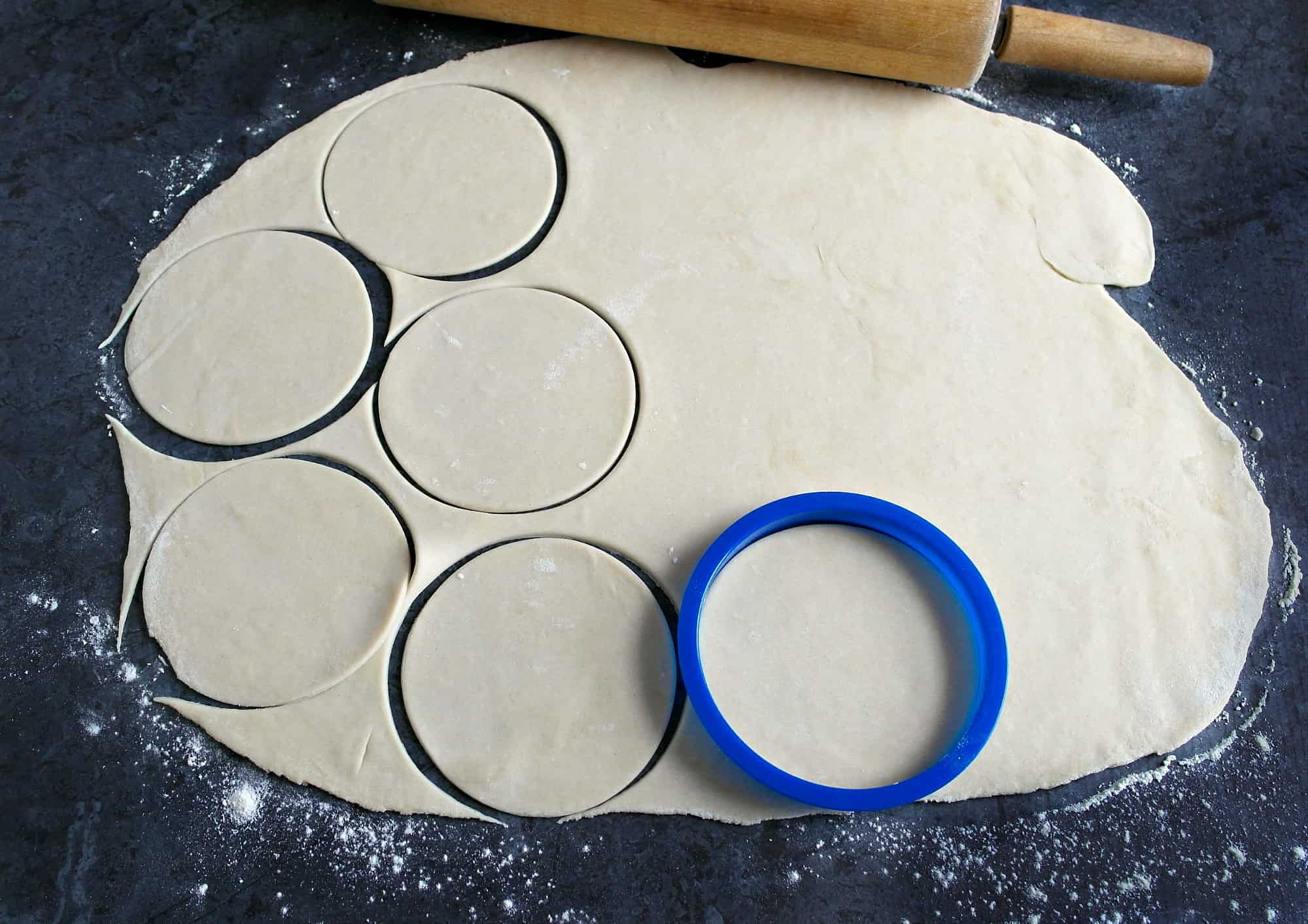 Recipe Ingredients for Dumpling Dough
Flour
Salt
Boiling Water
Oil (optional, helps to soften the dough)
Directions for How To Make Homemade Potsticker Dough
Start by adding 2 cups flour and ¼ teaspoon salt to a bowl.  Slowly pour in ¾ c boiling water. Mix.
Mix in the flour and press the dough into the bowl. 
Use the press, push and fold method for kneading the dough right in the bowl. Less mess.
Flatten the dough out into the bowl and drizzle about 1 tablespoon of oil over it (your choice, we use Olive Oil), continue to press and fold the dough to work in the oil.
Shape the dough into a ball, cover the bowl with plastic wrap and allow the dough to rest for 1 hour.  RESTING IS NECESSARY to ensure dumplings hold together, however you may be able to push it to 30 minutes.
After the hour is up,  roll the dough out to ¼" on a hard flat surface lightly dusted with flour. 
Cut with square or circle cutter. 
Store the cut potsticker wrappers in an air tight container or zip top bag, keep refrigerated. The homemade dumpling dough can even be fried in oil and used like wontons! Fill them with crab rangoon filling, etc.  There are many uses.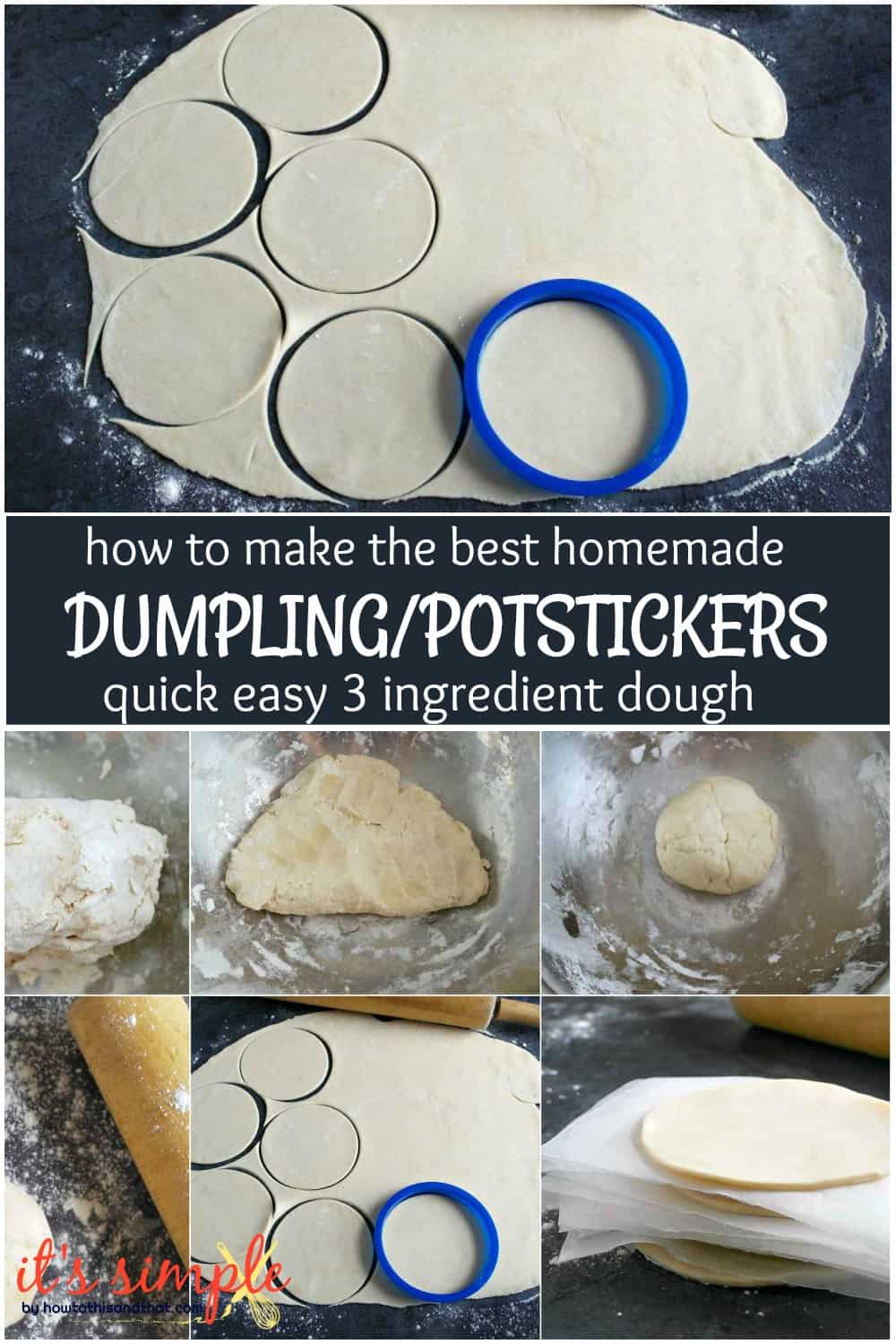 More Asian Inspired Recipes
DON'T FORGET TO PIN THIS POST!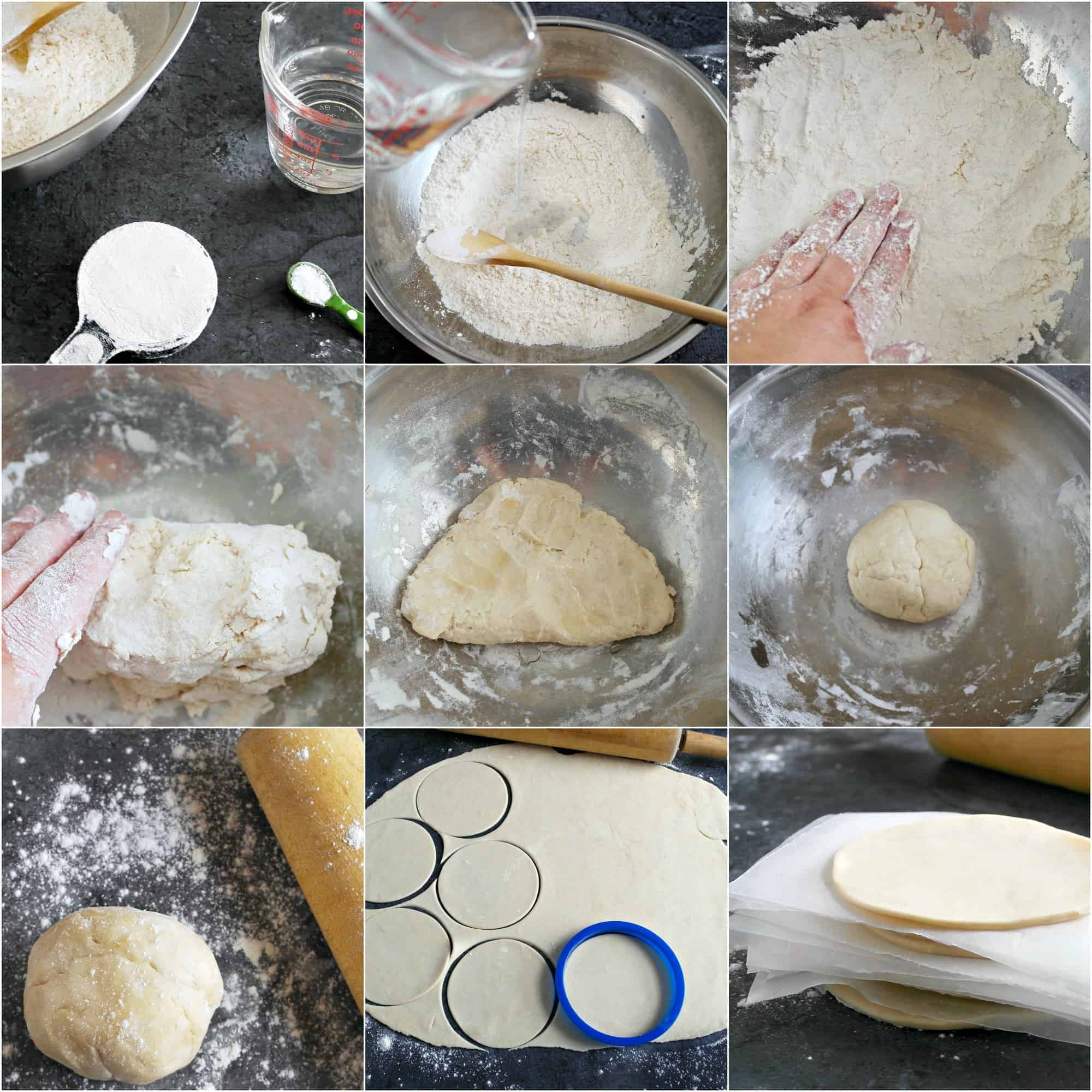 How To Make our Dumpling Dough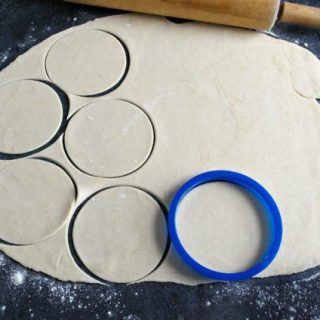 How To Make Asian Potsticker Dough in 5 Minutes
Our quick and easy process for making Asian potsticker dough in 5 minutes, plus a video collage to give you a more visual idea of how easy this is! 
Ingredients
2 cups All Purpose Flour
¼ teaspoon Salt
¾ cup Boiling Water
Instructions
Add 2 cups flour and ¼ teaspoon salt to a bowl. Slowly pour in ¾ c boiling water. Mix well.
Once the flour is mixed in, firmly press down on the mixture to get it to stick together.
Work the dough until it comes to together and is no longer crumbly. This will take a minute or two.
Shape the dough into a ball, cover the bowl with plastic wrap and allow the dough to rest for about 10 minutes.
Roll out to about ¼" thick, cut with round cutter, fill.
See our Easy Pork Potsticker post for a delicious recipe!
Nutrition Information:
Yield:

12
Amount Per Serving:
Calories:

180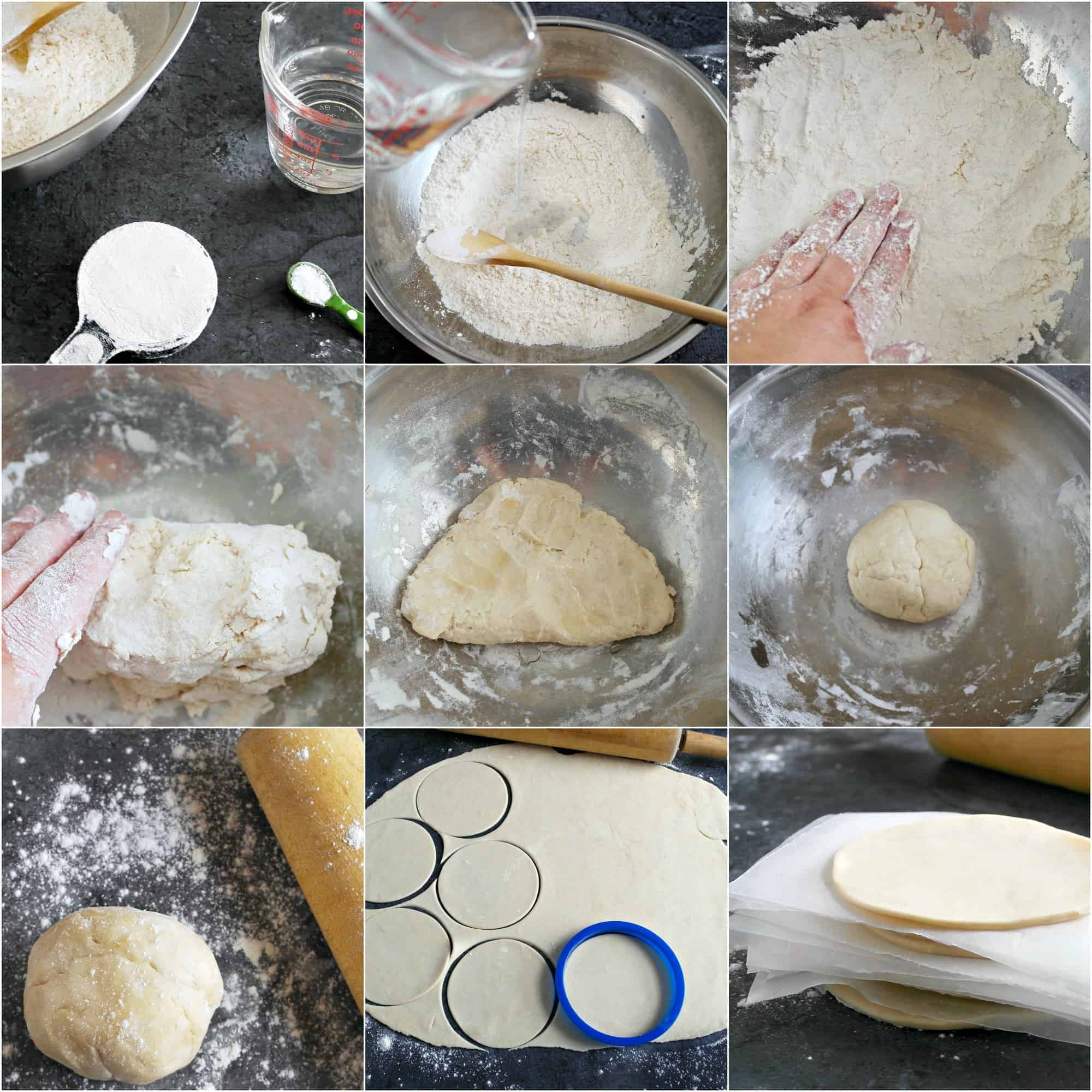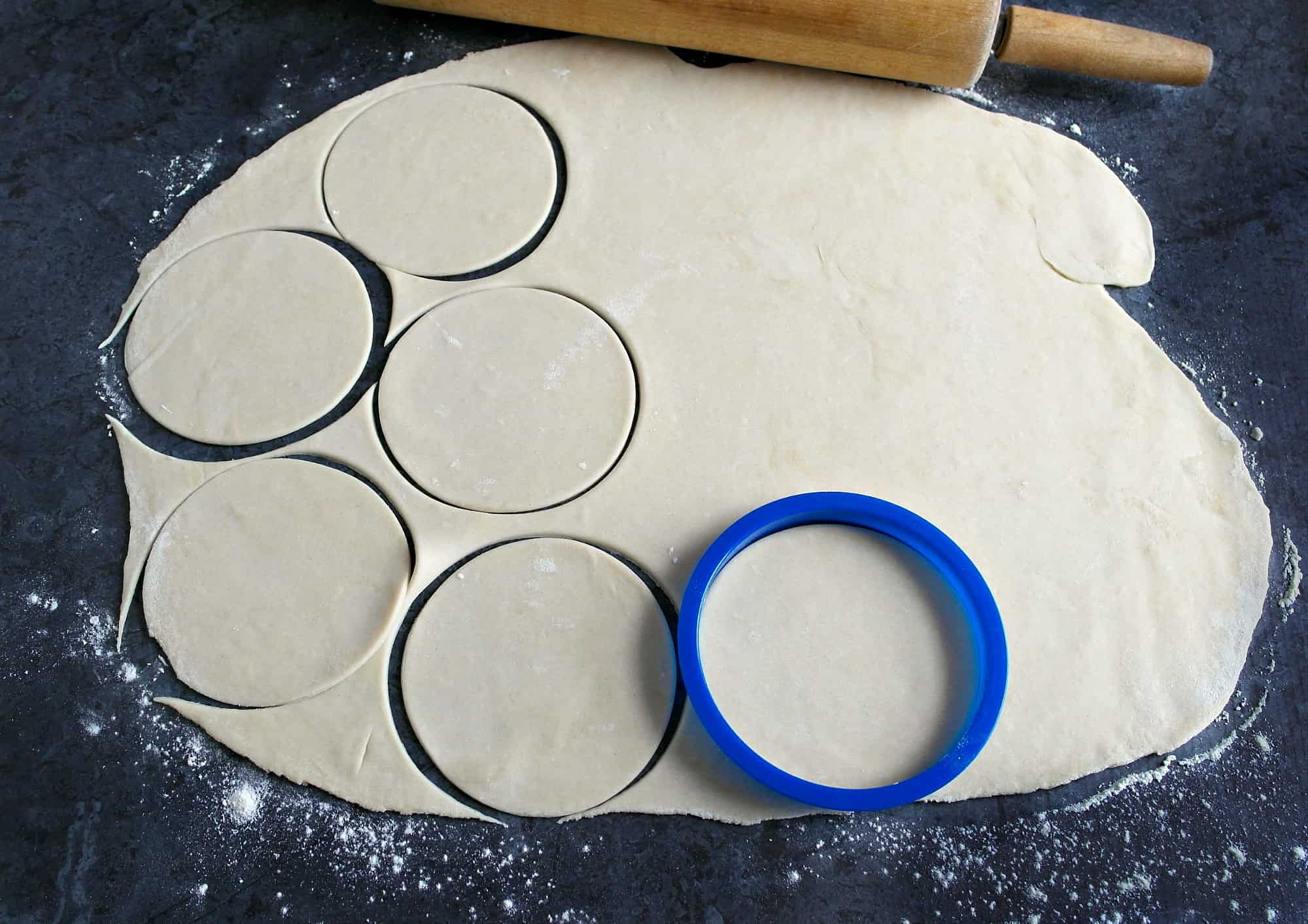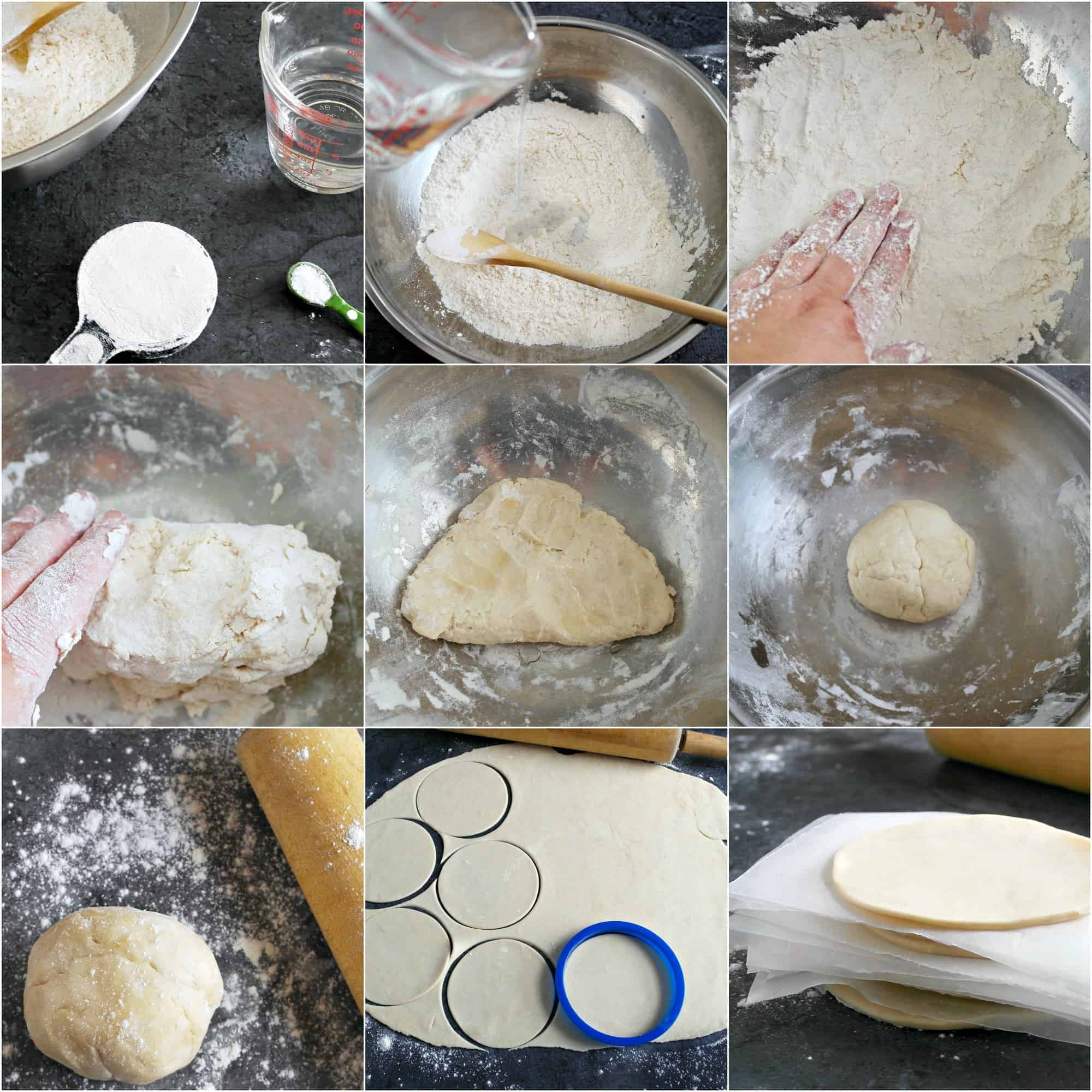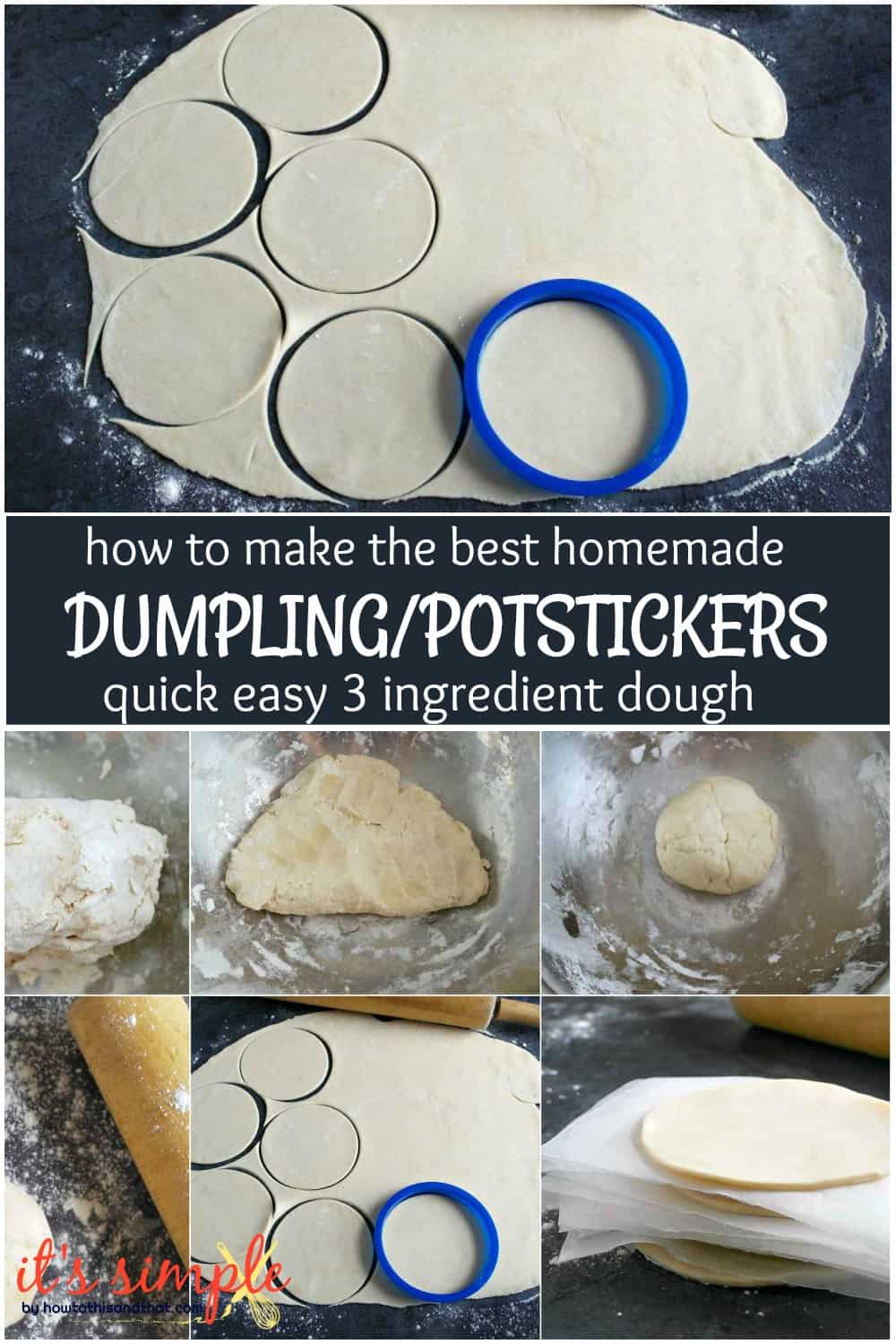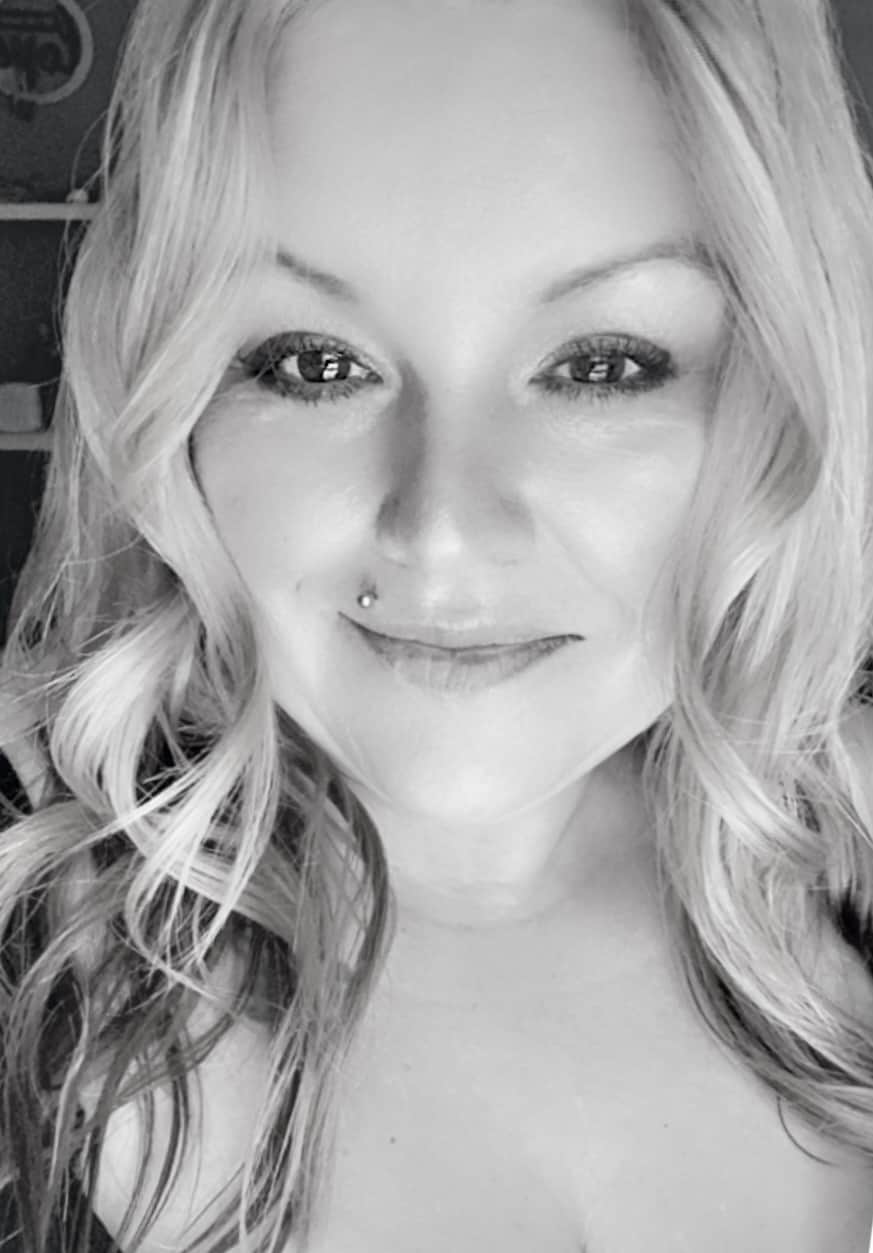 Owner & Lead Recipe Developer for It's Simple! since 2015, where you will find our best Family Favorites & Keto Low Carb Dishes with Helpful Cooking Tips & Hints in each post. Many Thanks for Stopping By, Enjoy!