Nothing says fall like apples!  These amazing applesauce cookies are soft, moist and low fat, even though they don't taste like it.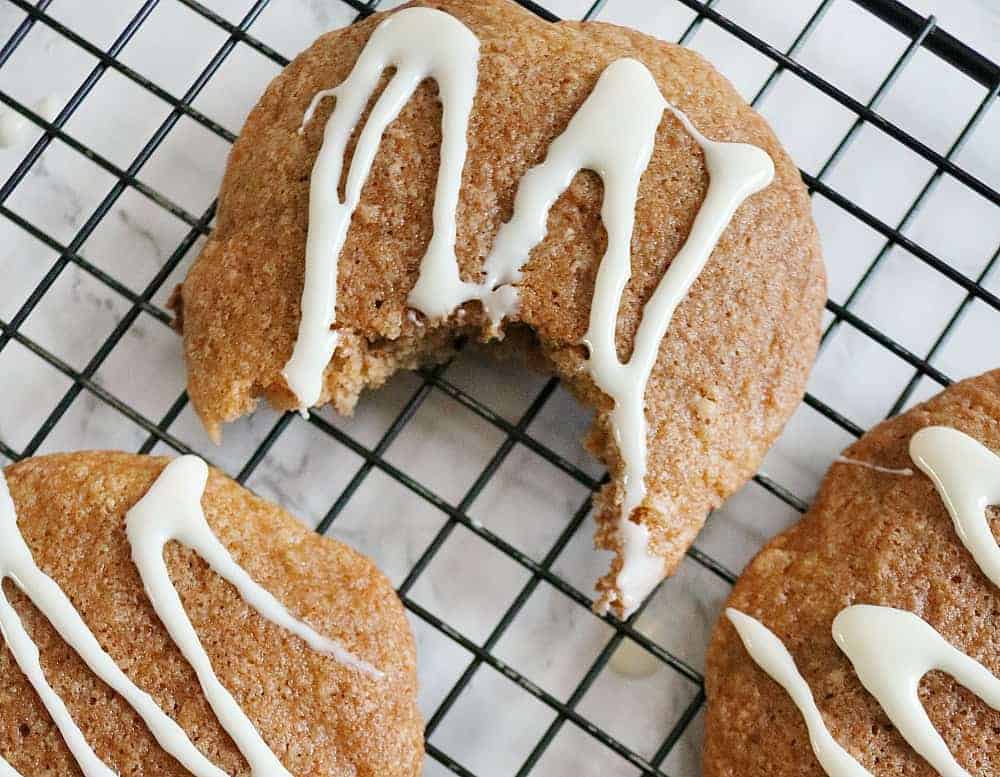 Applesauce Cookies
Soft, Moist & Low Fat!
Looking for a delicious cookie to serve this fall? These applesauce cookies drizzled with vanilla glaze are everything that's wonderful about fall. You get the incredible flavor of apple along with the cinnamon and nutmeg notes that your taste buds crave during the fall season.
These are perfect served on a cool fall evening along with a warn mug of apple cider. They also make a great addition to your buffet at Thanksgiving. If you love the fall season and the fall flavors, you simply must try these cookies. The flavor combination will leave you reaching for more and more. Don't forget to make these for fall bake sales. They're sure to be a big hit.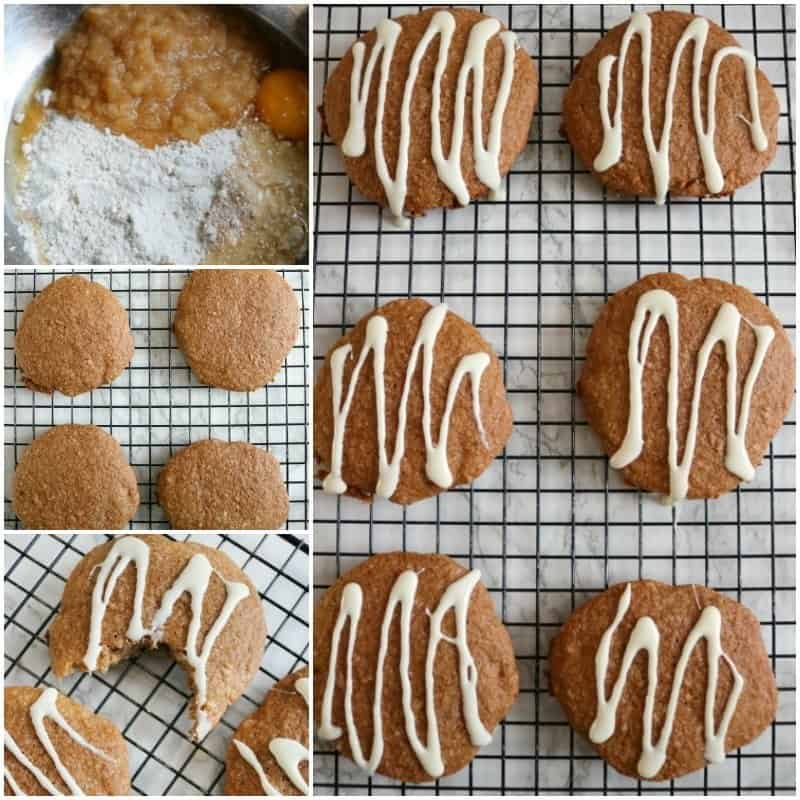 Here is how to make our applesauce cookies: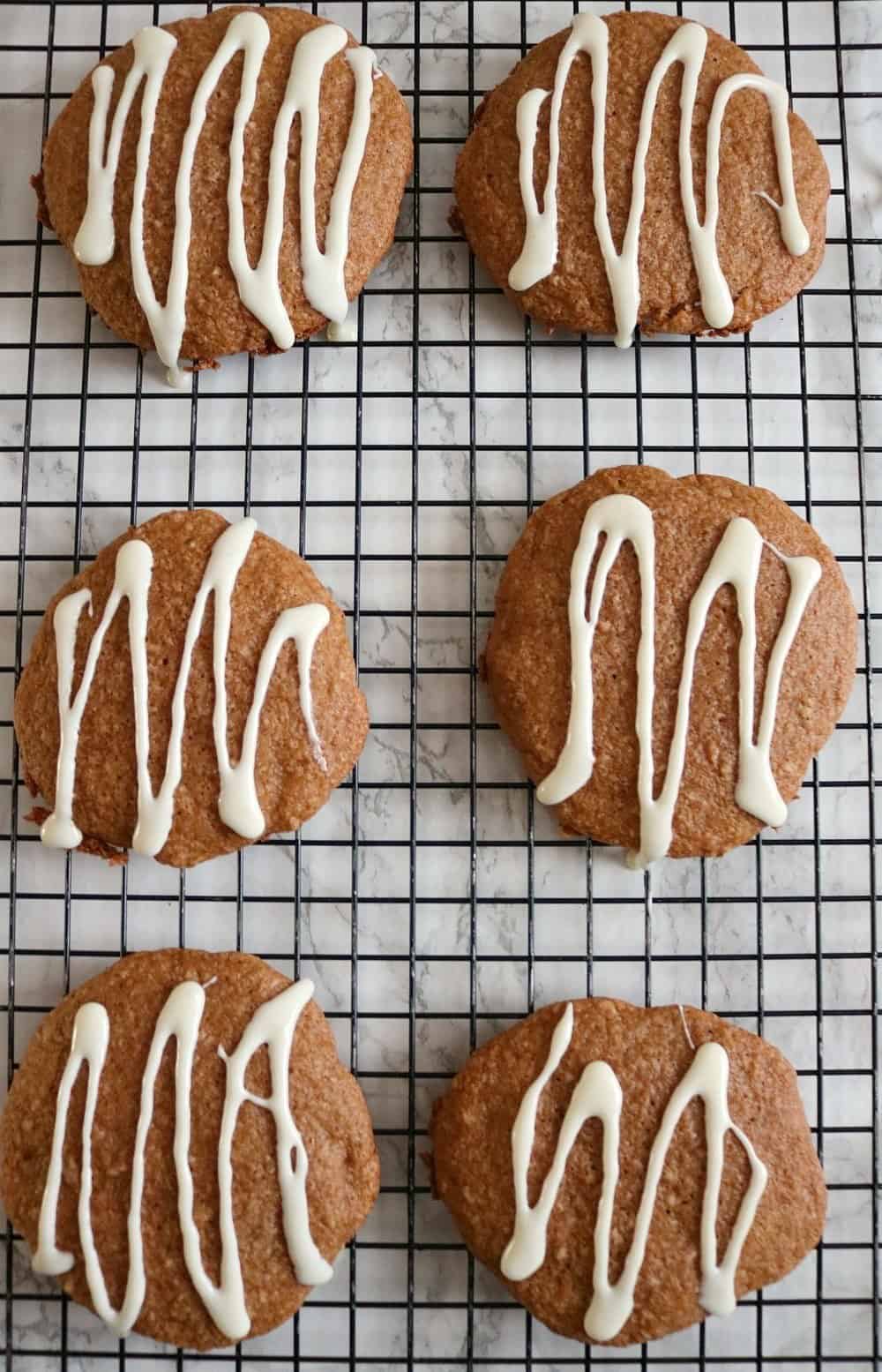 Amazing Applesauce Cookies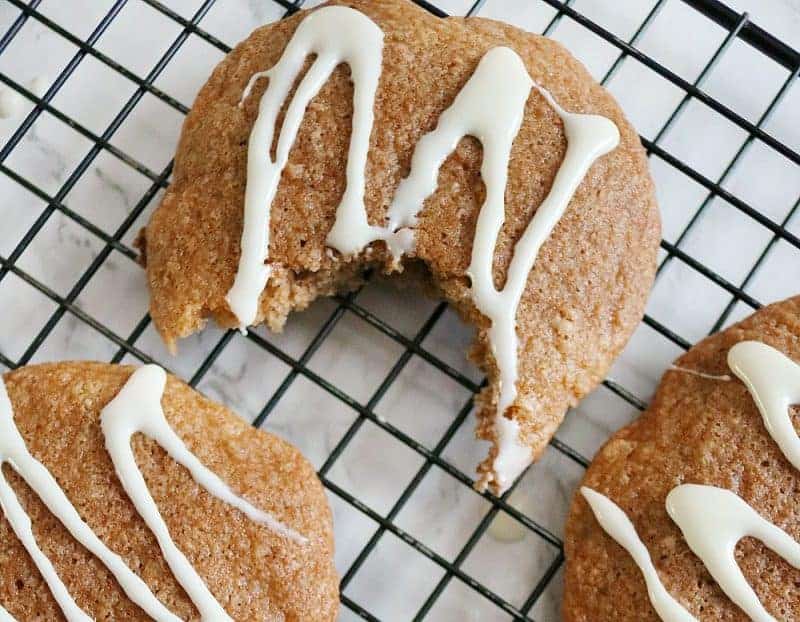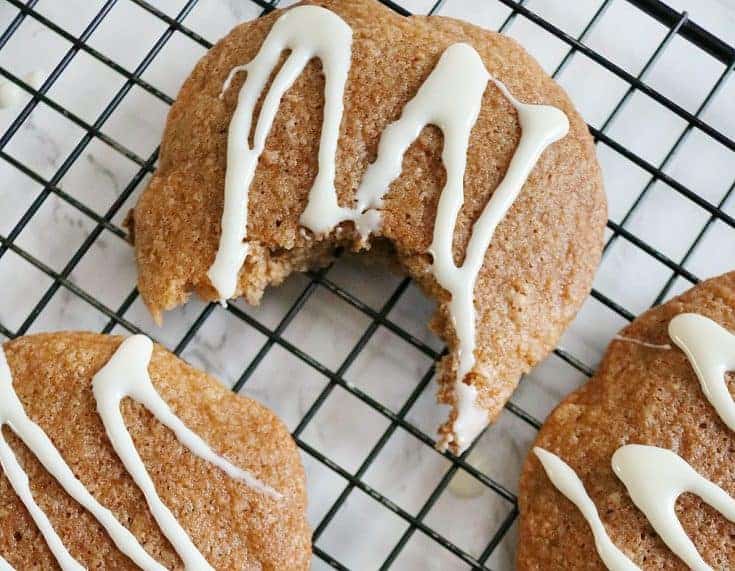 Moist, soft, seasonal. These amazing applesauce cookies are a true fall specialty! 
Instructions
1 stick butter, softened
1 cup light-brown sugar
½ cup granulated sugar
1 large egg
½ cup applesauce, preferable homemade
2 ¼ cups all-purpose flour
1 teaspoon cinnamon
1 teaspoon nutmeg
½ teaspoon baking soda
¼ teaspoon baking powder
¼ teaspoon salt
Preheat oven to 350.
In a large bowl, cream butter, sugar, egg and vanilla until fluffy.
Add dry ingredients and continue mixing until combined. Stir in applesauce.
Scoop onto sheet pan, bake 8-10 minutes or until golden brown and set up.
Notes
Cookies spread slightly, leave ample room between each scoop.