Pairing two classic holiday favorites, this cranberry apple oats parfait is the perfect easy, light breakfast for any day of the week!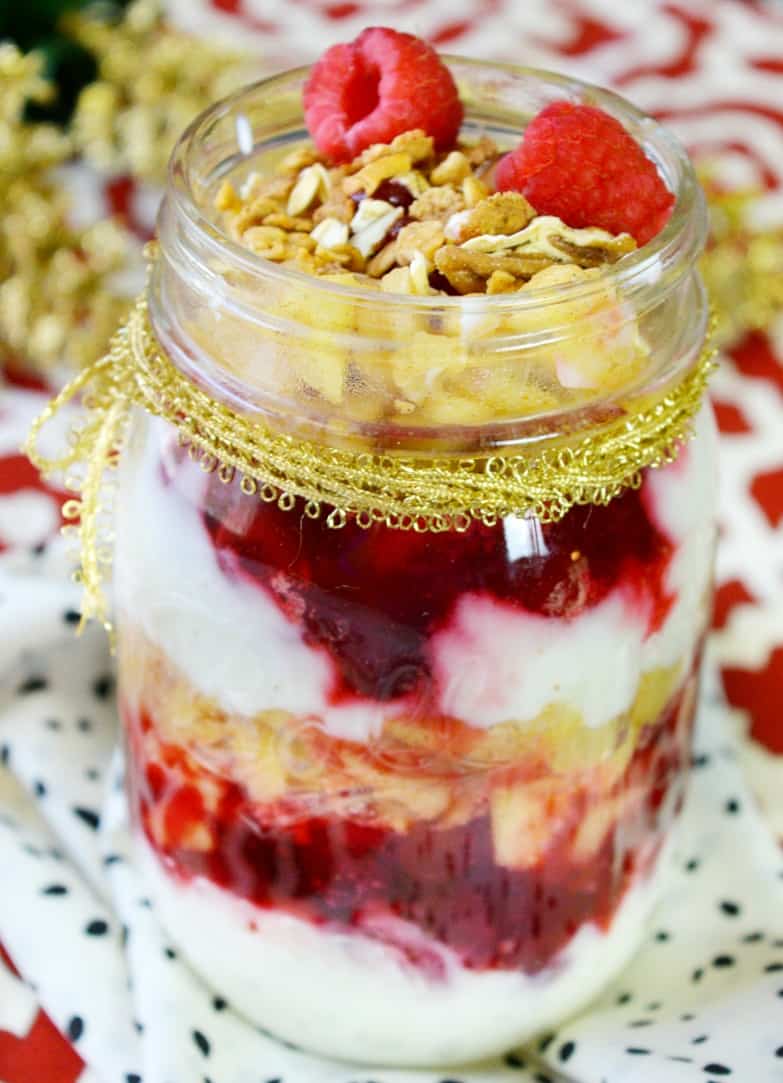 Cranberry Apple Oats Parfait
If someone asks you what flavors you think of when thinking about the holidays what would you say?  For me I think peppermint and cranberry.  Not together... of course haha...    I do like pumpkin, just not as much.
Fall here in Maine means apple picking for us so we always have an abundance of apples to use.  I make a lot of applesauce to freeze so that we have it all winter. I also incorporate the apples into a lot of my holiday recipes like this Cranberry Apple Parfait. Cranberries are very tart and can be really sour so the apple adds great flavor as well as natural sweetness.
This recipe is perfect for any day of the week because it is easy and light. On those holiday mornings when you know there is going to be a ton of food thrown at you the rest of the day,  this is the perfect start!
You can purchase oats that have added protein which is even better, a natural kick that will jump start your day.
Here is how to make the Cranberry Apple Oats Parfait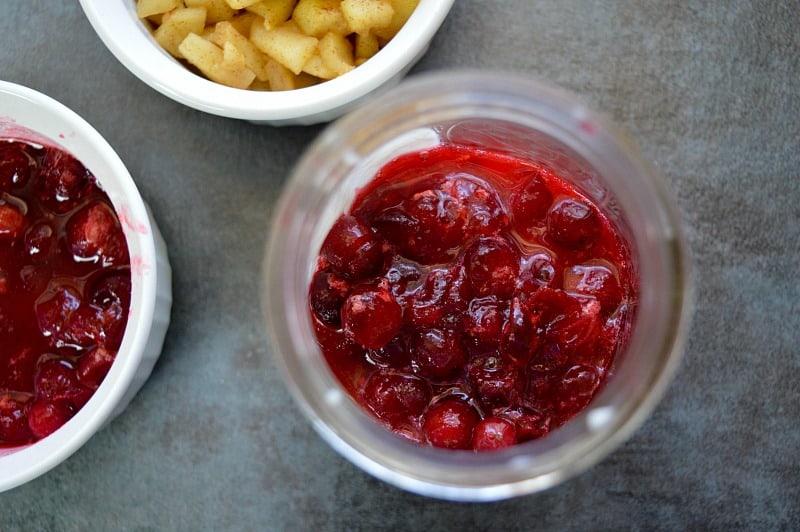 Cranberry Sauce Recipe
Ingredients:
¾ cup of orange juice, pulp free
¼ cup of water
1 cup of sugar
⅛ teaspoon of cinnamon
12oz package of fresh cranberries, rinsed and stems removed
Directions:
In a large pan, bring water, orange juice and sugar to a boil. Add in cranberries and cinnamon, continue to boil for 5-7 minutes. Stirring occasionally. Once cranberries have all opened, remove from heat and chill covered for three hours. (Sauce will thicken.)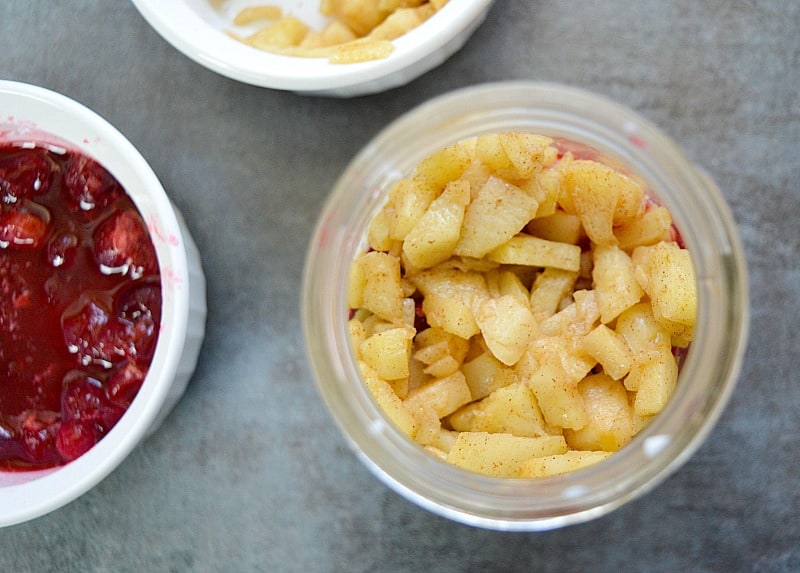 Cinnamon Apple Recipe
Ingredients:
2 tablespoons of butter
2 apples, peeled, cored and chopped
¼ teaspoon of cinnamon
Directions:
In a pan over medium high heat, add in butter. Once butter begins to melt, add in apples and cinnamon. Cook for 4-5 minutes, stirring occasionally until apples become tender. Remove from heat.
Assemble the Parfait
(Makes 1 pint)
Ingredients:
1 cup of vanilla yogurt
1 cup of cranberry sauce
1 cup of apple cinnamon mixture
1-2 tablespoons of oats
1 teaspoon cinnamon
Fresh raspberries (or fruit of choice)
Directions:
In a mason jar or cup, add in ½ cup of yogurt, ½ cup of cranberry sauce, ½ cup of cinnamon apples, and repeat. Top with oats, cinnamon and fruit.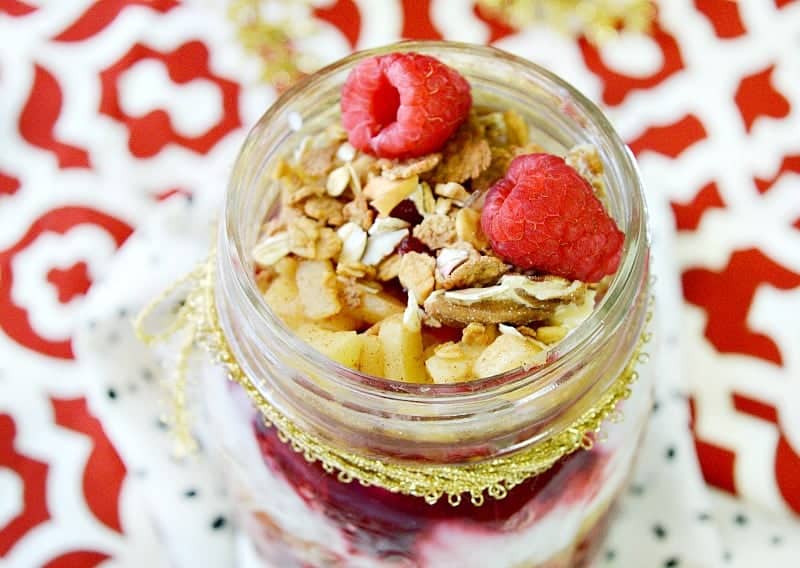 For another amazing holiday dish, try our Seafood Pasta Bake using the easiest YUMMIEST white wine sauce you will ever have!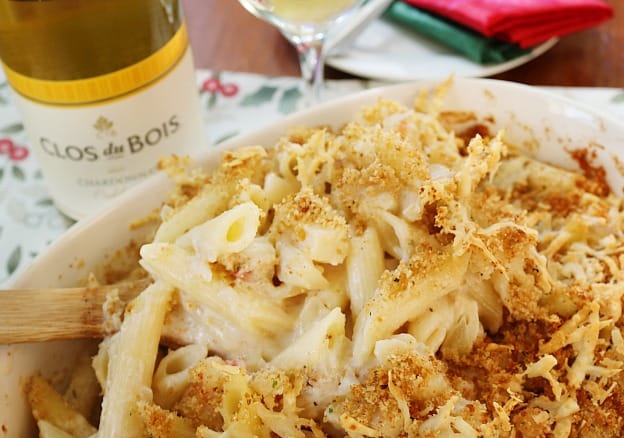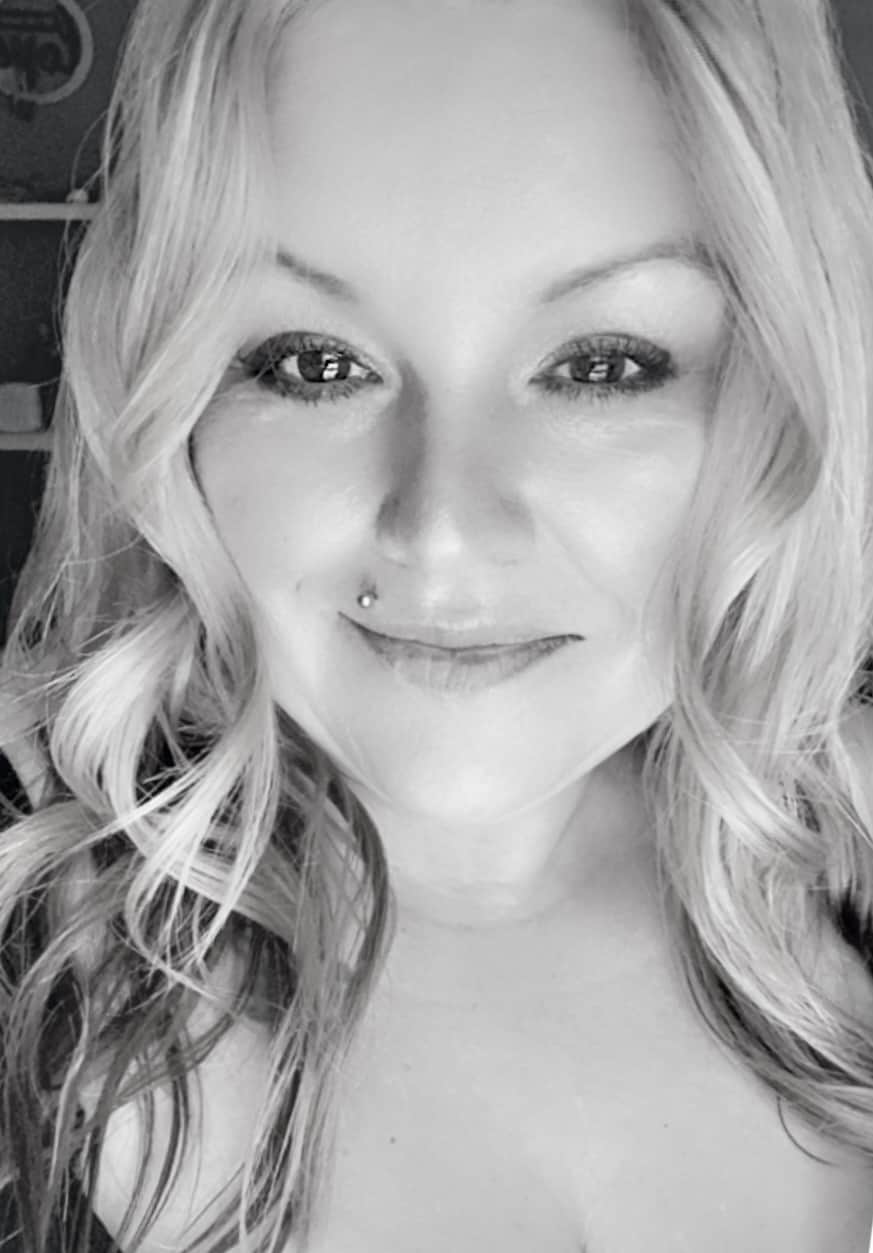 Owner & Lead Recipe Developer for It's Simple! since 2015, where you will find our best Family Favorites & Keto Low Carb Dishes with Helpful Cooking Tips & Hints in each post. Many Thanks for Stopping By, Enjoy!