This post may contain affiliate or paid links. See our full disclosure at the bottom of this page for more information. ............................................................................................................................................................
Our jambalaya style stuffed peppers use riced cauliflower to make this a delicious keto stuffed peppers alternative with all the traditional flavors of the hearty southern stew.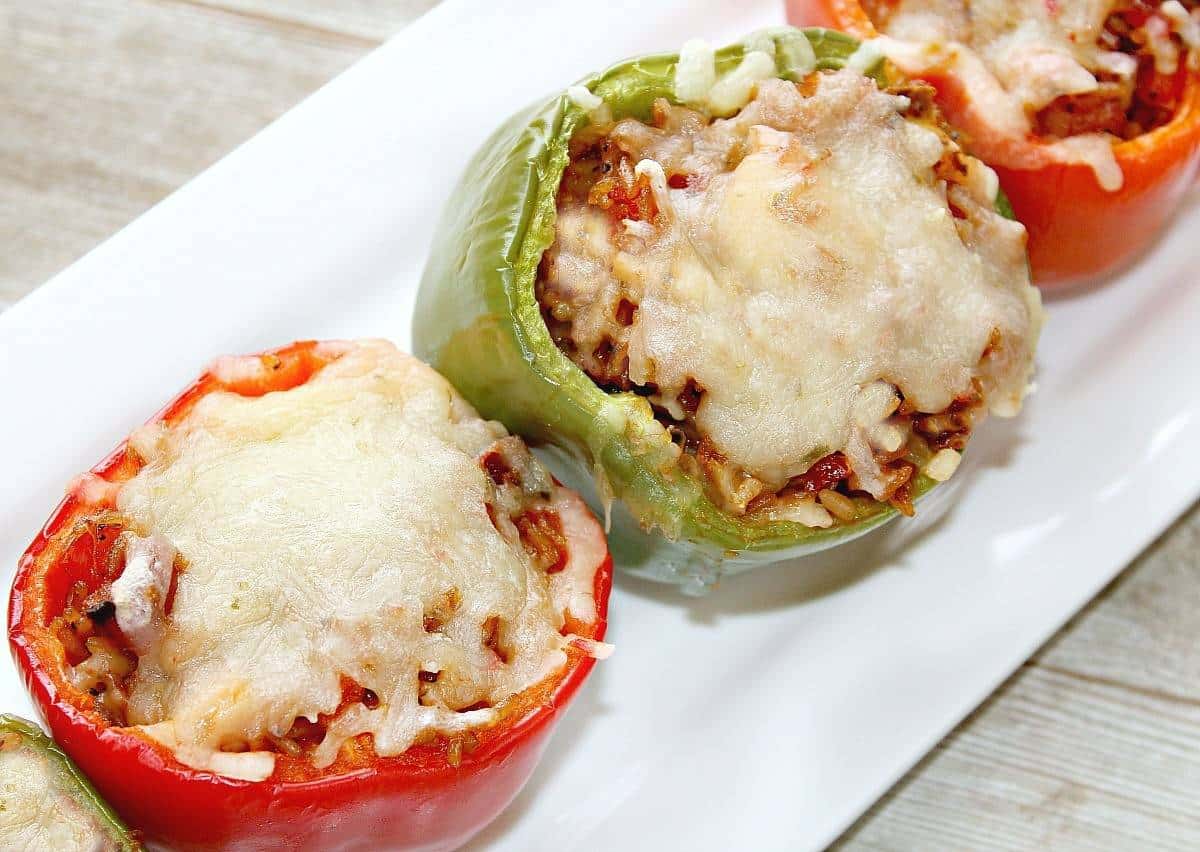 Keto Stuffed Peppers
Jambalaya Style
Raise your hand if you love stuffed peppers. Okay, raise your hand if you love Jambalaya. Okay, put your hands down, hop on one foot, rub your belly, and pat your head at the same time. I'm just kidding! Seriously though, wooo did I create a recipe for you. This recipe probably just landed itself in my top 5. It is so good. Our Jambalaya stuffed peppers recipe reminds me so much of a good hardy " down south cookin' " meal. It puts a little twist on one of my family's oldest recipes.
This is one of those dishes that will kill your dinner conversation. I don't think there was a word at the dinner table that evening. "How was your day guys?" No…. No one wants to talk? Just eat. Alright, I am going to sit here and enjoy my meal in peace and and enjoy this rare moment of silence.
The best part about this recipe…
These stuffed peppers are going to feed and satisfy the whole family. If you are eating low carb or keto you can have them too! There is no rice in this recipe, instead we riced cauliflower which takes on the flavor of anything it is seasoned with. The cauliflower holds up well and doesn't get mushy. Trust me, even if you aren't a fan of cauliflower you will enjoy these. Keto stuffed peppers is a recipe all my friends are always looking for so these are perfect.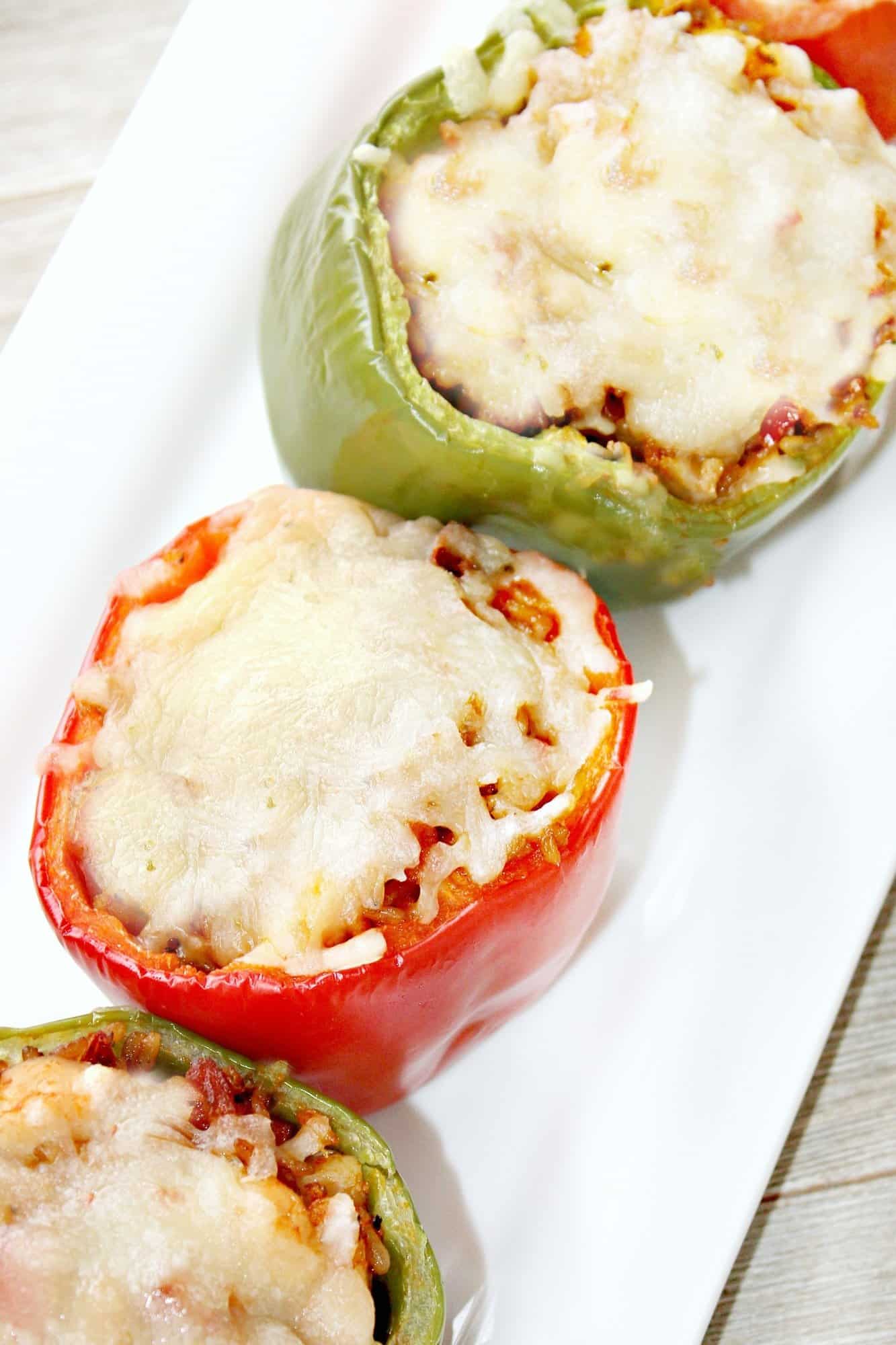 You can definitely tweak this recipe to your family's liking as well. Try changing up the proteins- use shrimp, only use chicken, only use sausage. Heck, get wild and use all three! The possibilities are endless. The best part, these were SO EASY to make! I don't know about you all, but my time is precious, and the sooner I get dinner on the table, the less questions I get about where it's at and what we are having, and the more time we get to sit down and eat as a family.
So how do you stuff your peppers? What is you favorite stuffed pepper recipe? I think this one is mine. Yes, for sure. This one is mine. Would it be frowned upon to have them twice this week? No judgement! Be sure to share this recipe, and let me know how much you love it. I know you will love it. Comment below what your favorite stuffed pepper recipe is. I love hearing your feedback. Happy cooking!
Making our keto stuffed peppers recipe
Jambalaya Style makes 4 peppers
Here is a quick run down of the process , we have provided the full recipe below. Enjoy!
Preheat the oven and get started prepping your peppers. Cut the tops, remove seeds, set in an 8×8 pan.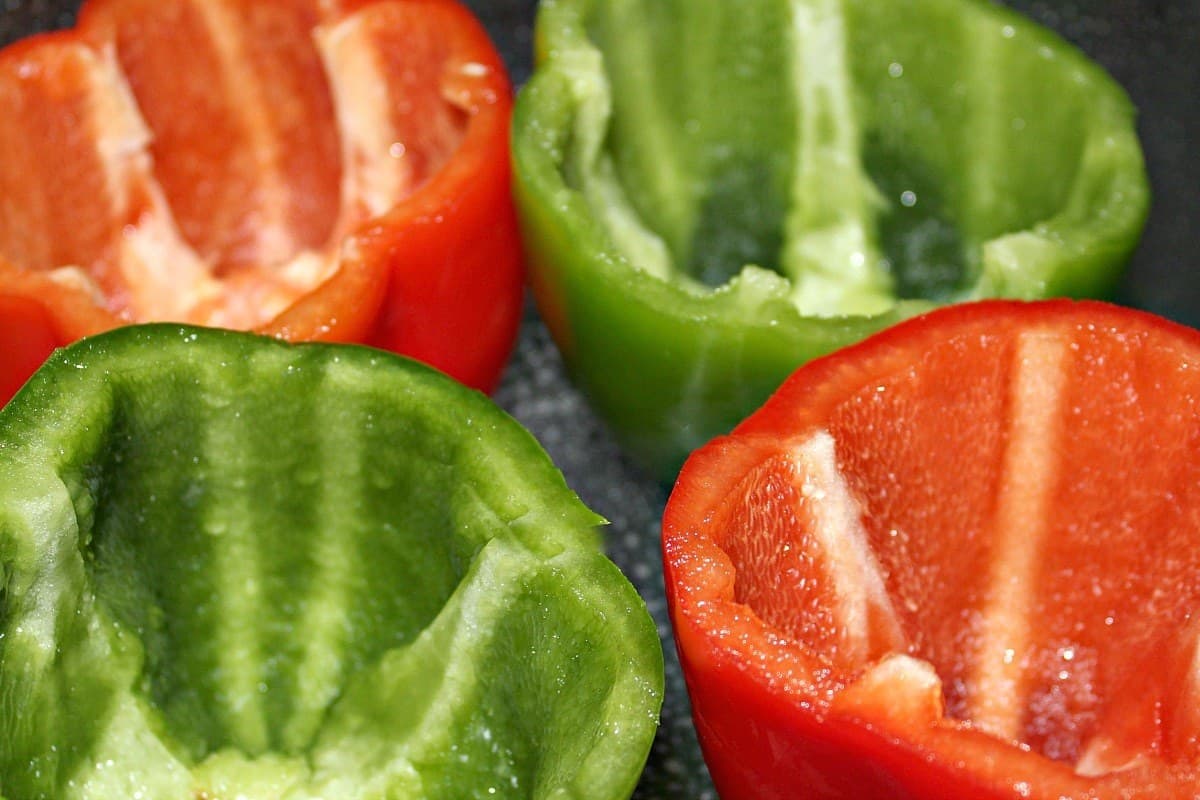 Saute chicken and sausage with the diced pepper tops until cooked through. Add seasoning.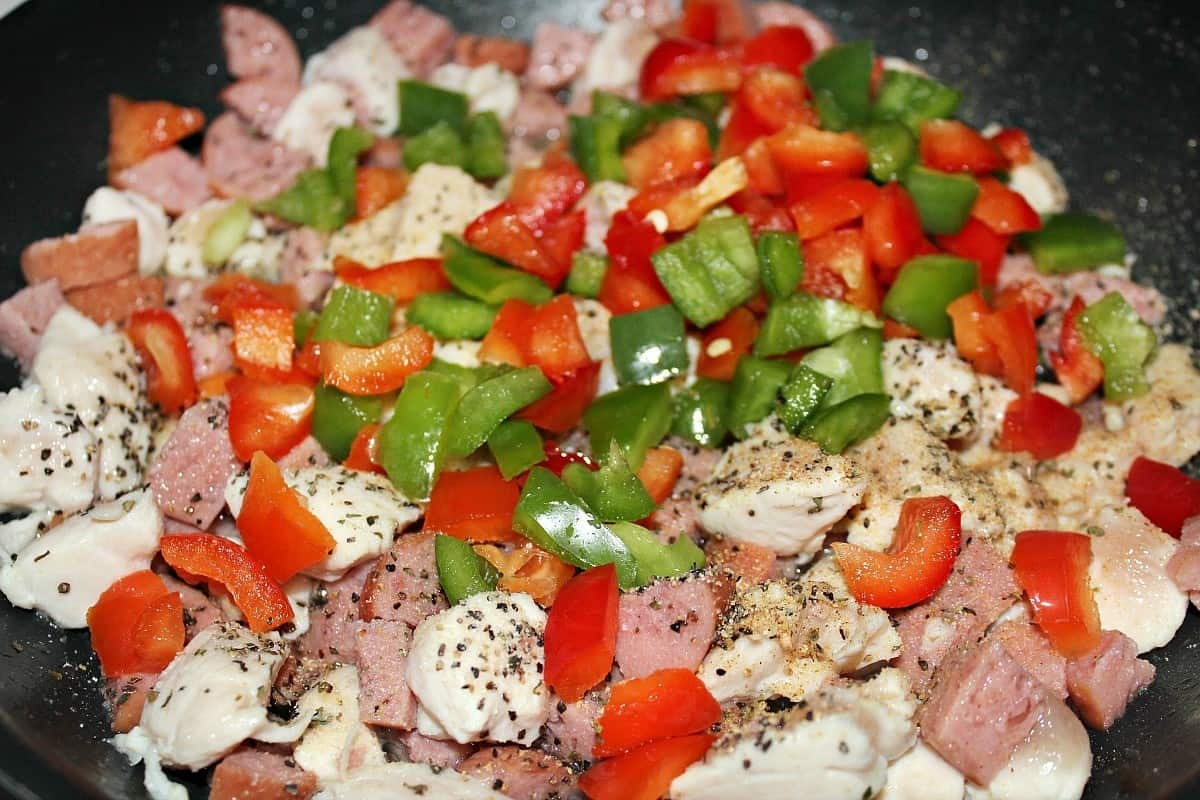 When the mixture is cooked through, stir in the cauliflower rice. Season to taste.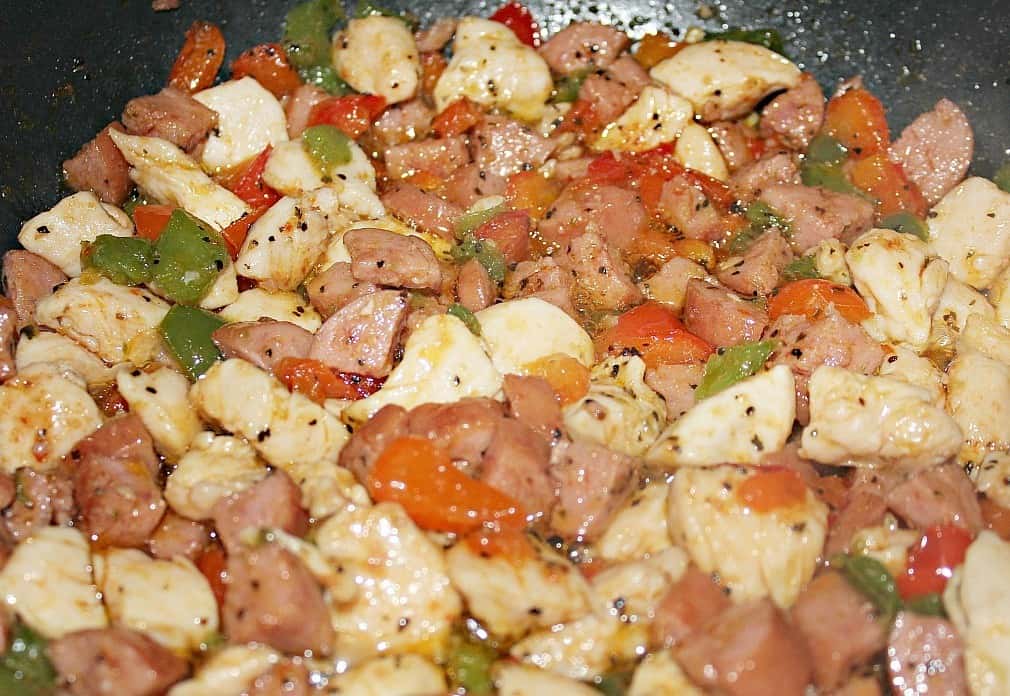 Stuff peppers, top with cheese and bake!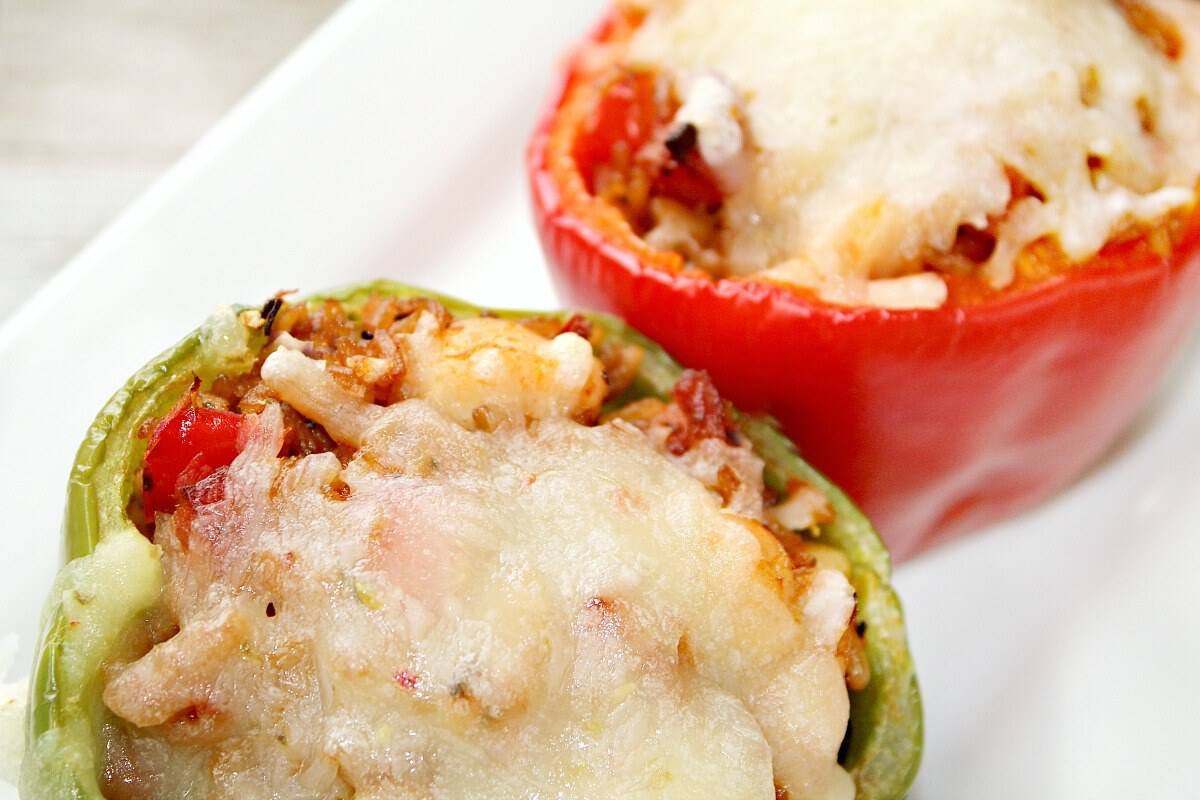 WATCH THIS QUICK VIDEO ON HOW TO MAKE KETO STUFFED PEPPERS!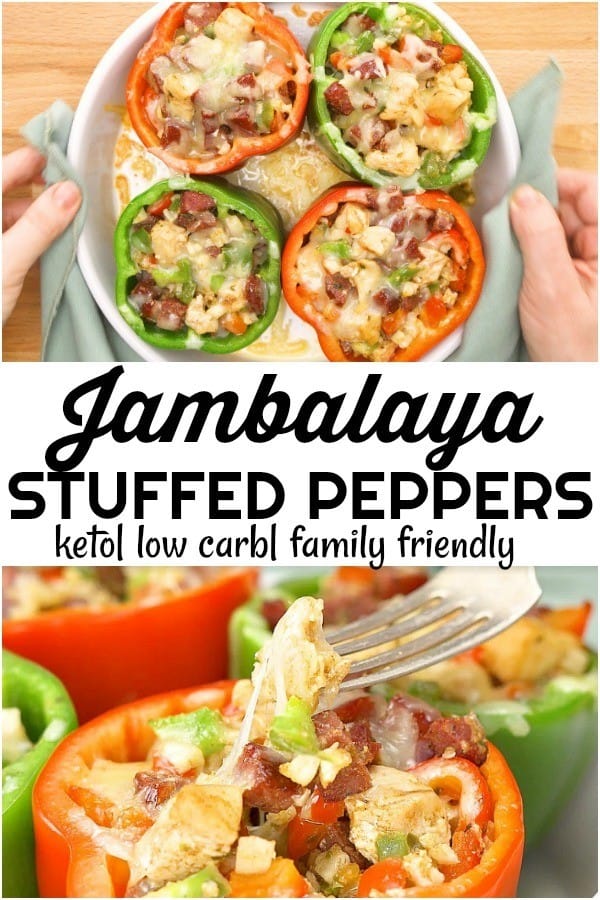 Be sure to try our keto no bake cookies for dessert!
Also try out these amazing Philly Steak and Cheese stuffed peppers from Low Carb Maven!
Yield: 4 People
Keto Stuffed Peppers- Jambalaya Style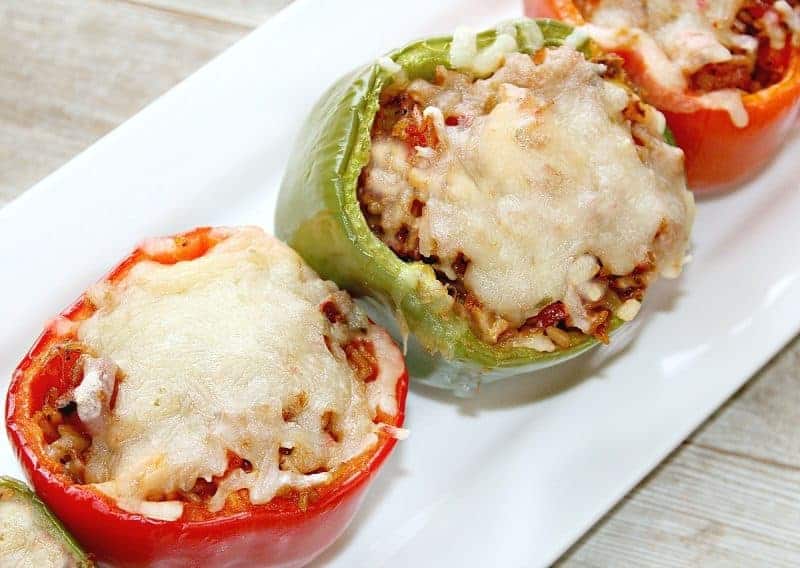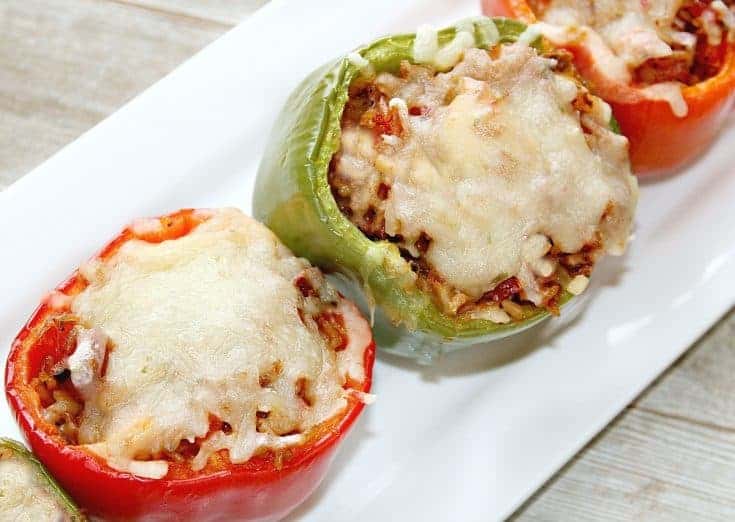 A quick and easy take on the hearty classic, Jambalaya. These stuffed peppers will feed and satisfy your whole family whether they eat low carb or not. 
Ingredients
1 Boneless Skinless Chicken Breast or 2 Thighs, diced
2 Smoked Sausages, diced
1 cup cauliflower, raw, riced
4 Bell Peppers, prepared as noted above
1 tsp Cumin
1 tsp Paprika
1 tsp Dried Oregano
Garlic Powder
Onion Powder
1 tsp each Salt & Pepper
2 Tablespoons of Vegetable Oil
1 Tablespoon of Hot Sauce, optional
1 cup Shredded Cheese, your choice, we used pepperjack
Instructions
Preheat the oven to 350°.
Cut off the tops of all of your peppers and clean out the insides.
Dice up the edible part of the tops of each pepper.
Oil an 8x8 pan and set aside. 
In a large skillet, add olive oil, chicken, and sausage. Saute until slightly brown.
Add in diced peppers and seasoning. Continue until cooked through. Stir in riced cauliflower. 
Stuff each pepper, top with cheese.  Cover and bake for 15-20 min.  Or until tender. 
Enjoy! 
Nutrition Information:
Yield:
4
Amount Per Serving:
Calories:

300