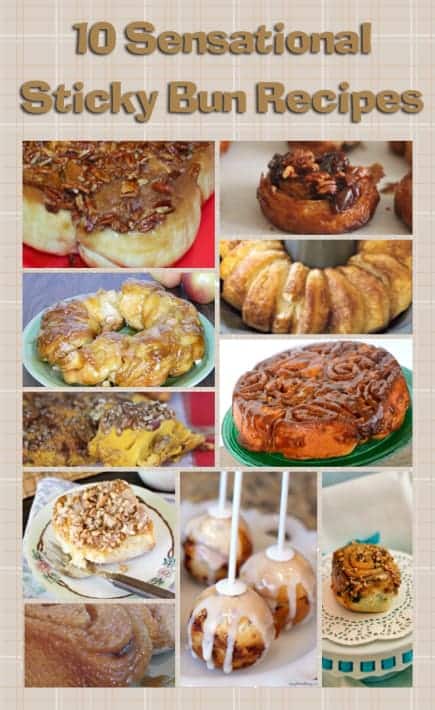 10 Sensational Sticky Bun Recipes
Ooey. Gooey. Sticky. Sweet. Mouth watering. All words that describe sticky buns! Sticky buns are so great they have their own day.  That is right, National Stick Bun Day is February 21 !  Get a jump start and plan ahead with these delicious recipes. Make ahead the day before so the kids can enjoy before school or even freeze so you can quickly enjoy them any time.
Let us know which one is your favorite!
Old Fashioned Butterscotch Pecan Rolls