Easy keto breakfast enchiladas, yummy for breakfast or dinner! Our keto breakfast enchilada recipe also makes a perfect meal prep dish.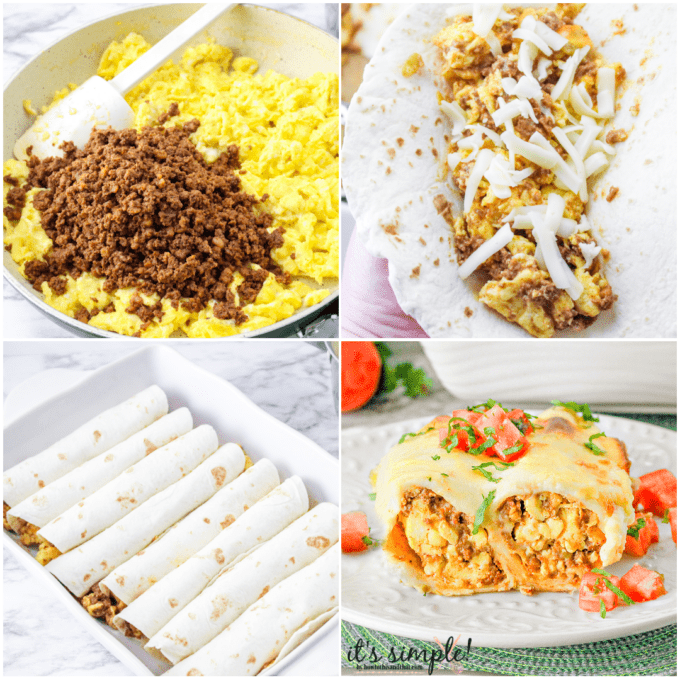 These keto enchiladas are loaded with sausage, egg & cheese then wrapped in approved tortillas. A delicious recipe for the whole family, even if they don't eat keto!
What is an Enchilada?
An enchilada is a traditional Mexican dish made with your choice of meat, the most common being ground beef or chicken. The meat is mixed with spices and cheese then rolled into a tortilla, covered with cheese and enchilada sauce. Enchilada sauce is either red or green and made from chiles. It usually has a more vinegar base than salsa.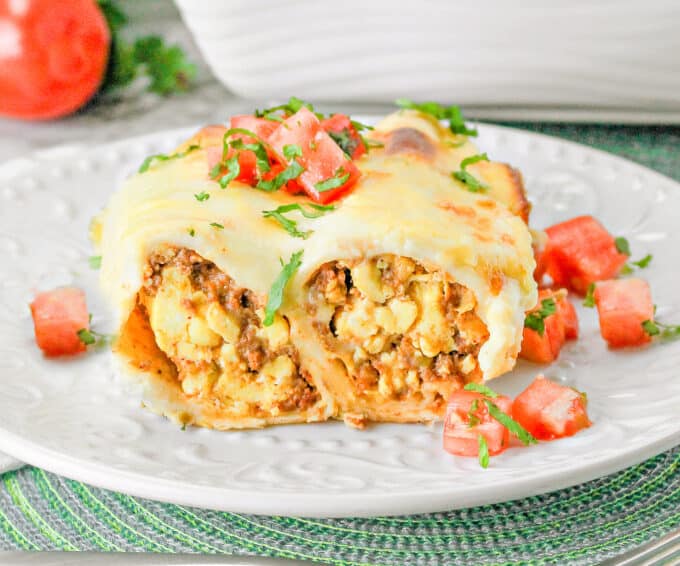 What makes these Enchiladas Keto approved?
These keto breakfast enchiladas are great for any low carb or keto way of life because the carbs are reduced by changing out the tortilla. Since the keto diet has become so popular, there are many low carb tortilla options available, including homemade recipes. Our enchilada recipe has also been customized to increase the fat and protein.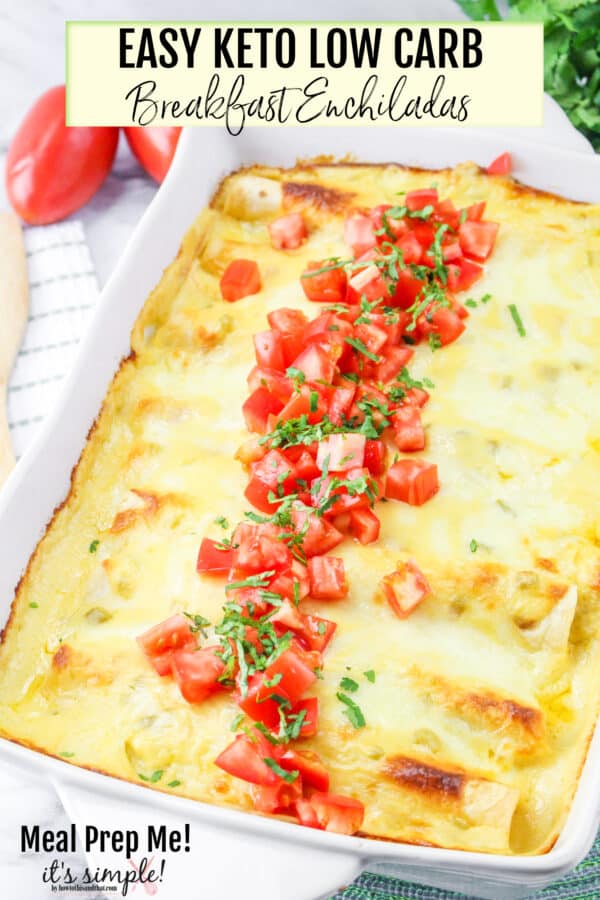 How do you make Enchiladas not soggy?
Enchiladas are actually suppose to be soft, but not soggy. To prevent them from becoming soggy, the easiest thing to do is add less sauce. Instead of covering them completely, drizzle a small amount on top of them and skip adding sauce to the bottom of the baking dish.

Our recipe does not call for adding sauce to the bottom. Another way, but it takes more time, is to pan fry each stuffed rolled tortilla first to get it a little crispy. We prefer the less sauce, more cheese method!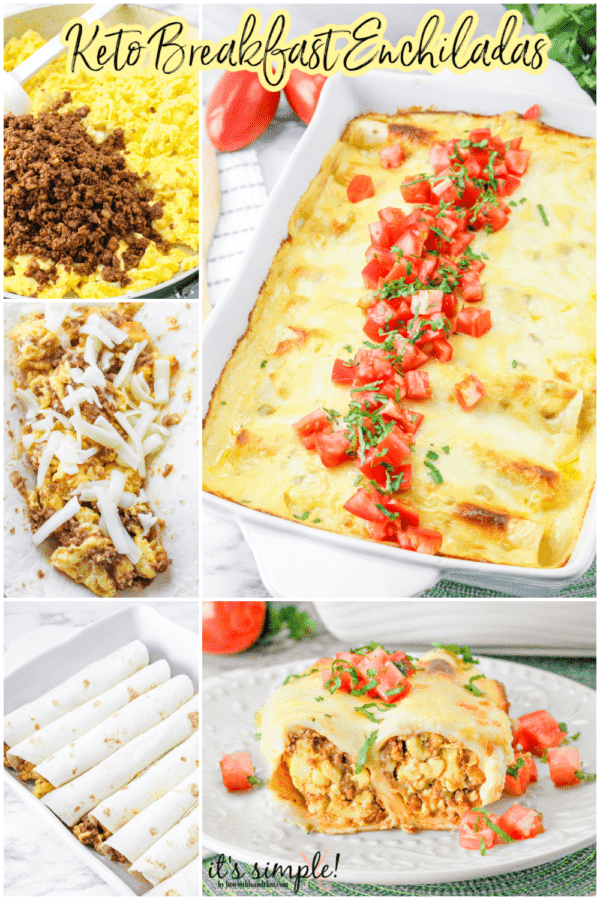 More of our amazing Keto Mexican Recipes
Super yummy, cheesy keto chicken fajita casserole
Warm & Hearty keto chicken enchilada soup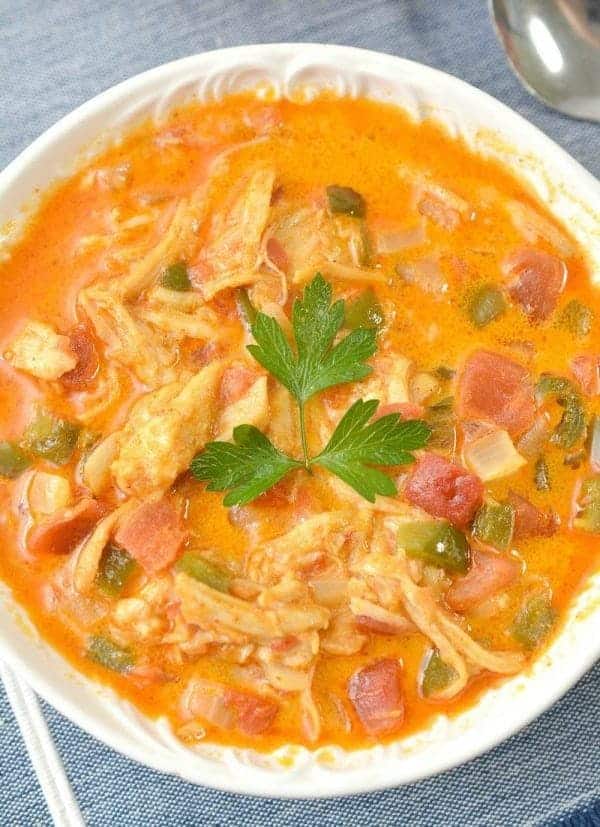 Healthy and fresh keto chicken fajita bowl
Quick and easy keto taco zucchini bites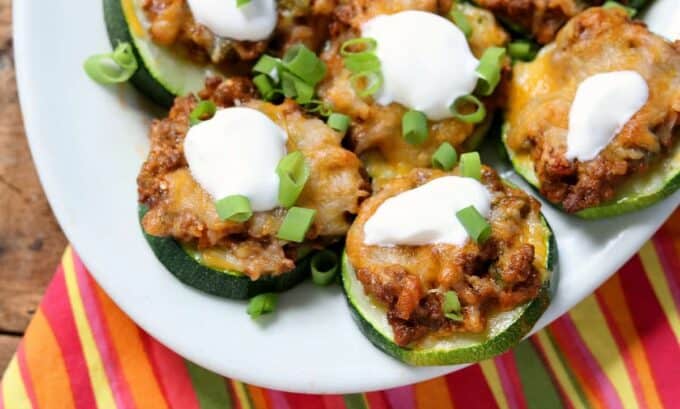 How do I make Keto Breakfast Enchiladas?
Making our keto breakfast enchiladas is very easy. The best thing to do is first gather all your ingredients and tools needed. This will make things go so much faster.

Set up an assembly line of sorts for filling, rolling and placing the tortilla in the baking dish. The first thing to do will be pre-cooking all of your filling such as the sausage & egg.
Those ingredients should be cool to the touch so they do not make the tortilla soft, this makes it easier to roll. Here is how to make the recipe, enjoy!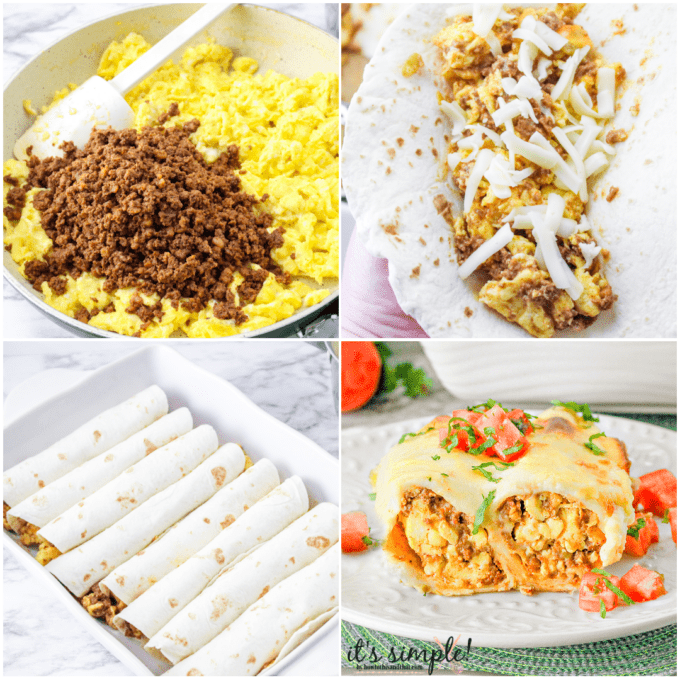 The nutrition information below is just a reference based off the brands we used, to get the exact macros for your completed recipe input your brand of ingredients into a recipe analyzer like MyFitnessPal.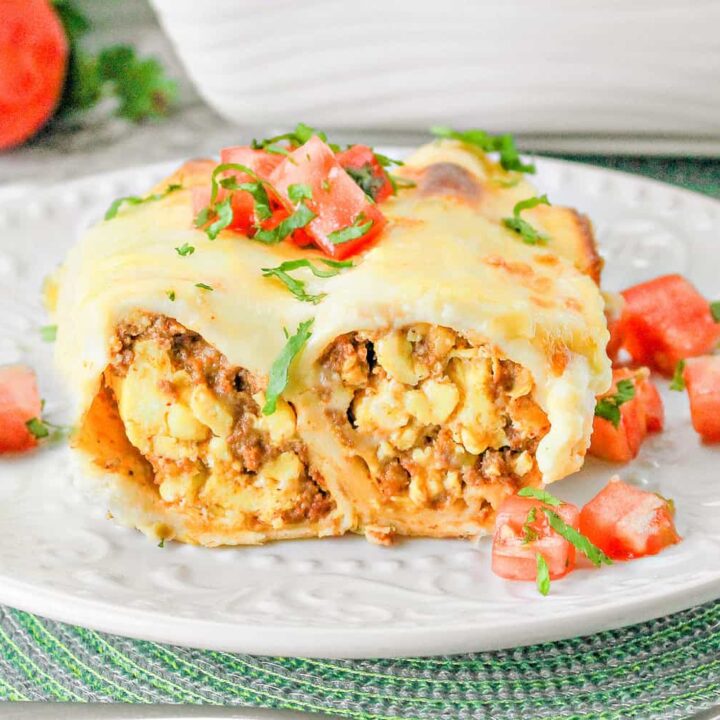 Keto Breakfast Enchiladas
Easy keto breakfast enchiladas, yummy for breakfast or dinner! Our easy keto breakfast enchilada recipe also makes a perfect meal prep dish.
Ingredients
12 oz Chorizo (or sausage of your choice)
1 tablespoon butter
8 eggs, beaten
¼ cup unsweetened original almond milk
8 , 8" keto or low carb approved tortillas
2 cups Monterey jack cheese, shredded
2 plum tomatoes, diced
2 tablespoon fresh chopped cilantro
salt & pepper to taste
1 cup Green Enchilada sauce or Tomatillo Salsa
Instructions
Heat a skillet over medium heat, saute chorizo or sausage of your choice until browned, drain and remove from pan. Set aside.
Whisk eggs & cream together, heat butter in the same skillet over low heat and cook to make scrambled eggs. Remove from heat, let cool.
Preheat oven to 350, Spray a 13x9 baking dish with non stick spray
Spoon a small amount of sausage and eggs into each tortilla, top with a sprinkle of cheese and roll. Place in dish side by side.
Cover with remaining cheese.
Pour the sauce down the middle of the row of enchiladas, this will help prevent the enchiladas from being soggy. If you want to make them traditional, then cover full with sauce.
Cover with foil and bake for 20 minutes, remove foil and bake an additional 10 minutes or until cheese begins to brown.
Serve garnished with the diced tomato and cilantro.
Notes
Try adding different meats to the filling such as bacon and ham! Or add diced peppers & onions for a twist.
Nutrition information will vary depending on what sausage and tortillas you choose. The guide below is just a reference.
Nutrition Information:
Yield:

8
Serving Size:

1 Enchilada Garnished
Amount Per Serving:
Calories:

389
Total Fat:

19g
Carbohydrates:

8g
Net Carbohydrates:

4g
Fiber:

4g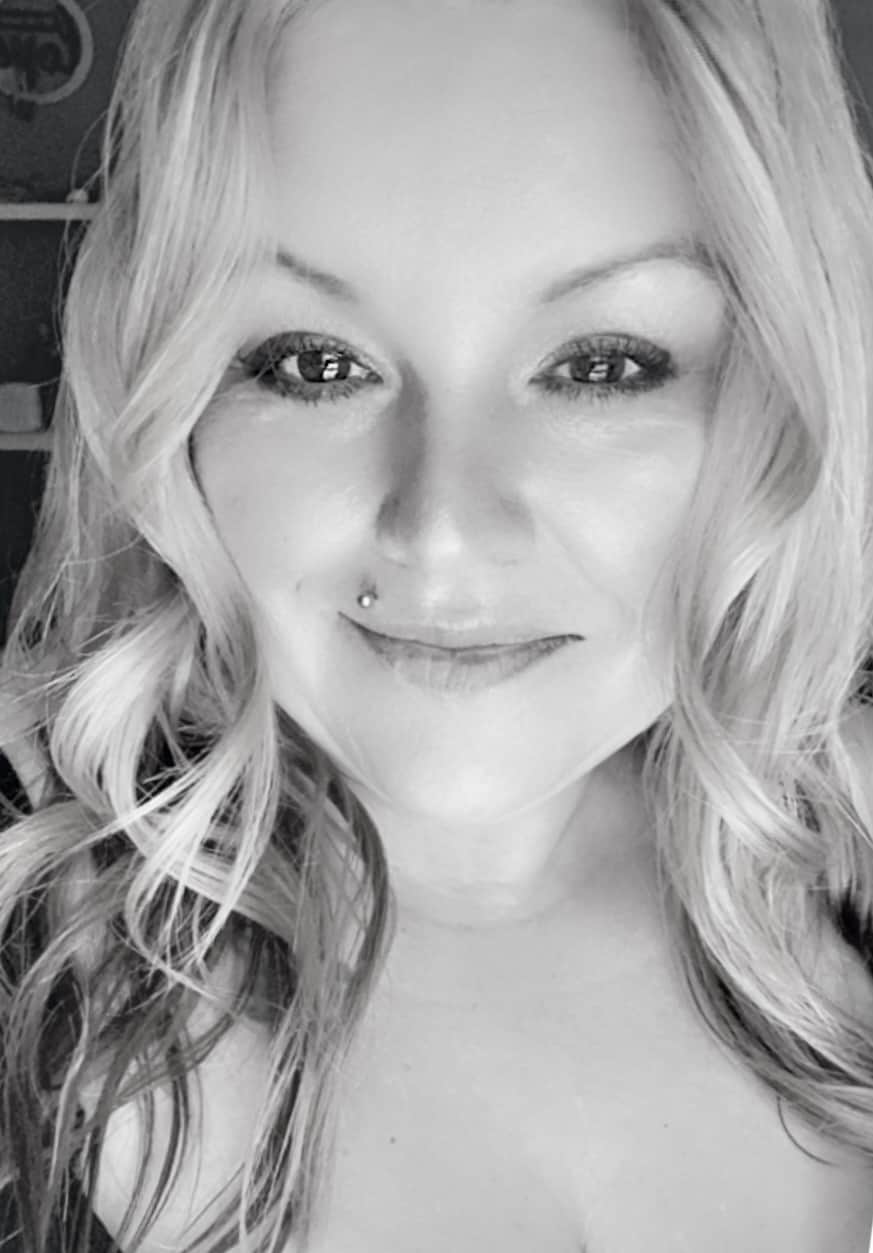 Owner & Lead Recipe Developer for It's Simple! since 2015, where you will find our best Family Favorites & Keto Low Carb Dishes with Helpful Cooking Tips & Hints in each post. Many Thanks for Stopping By, Enjoy!