Cast iron skillets have been used for centuries by people all over the world and with good reason, flavor! This brown butter sage skillet chicken recipe is the perfect one pan meal.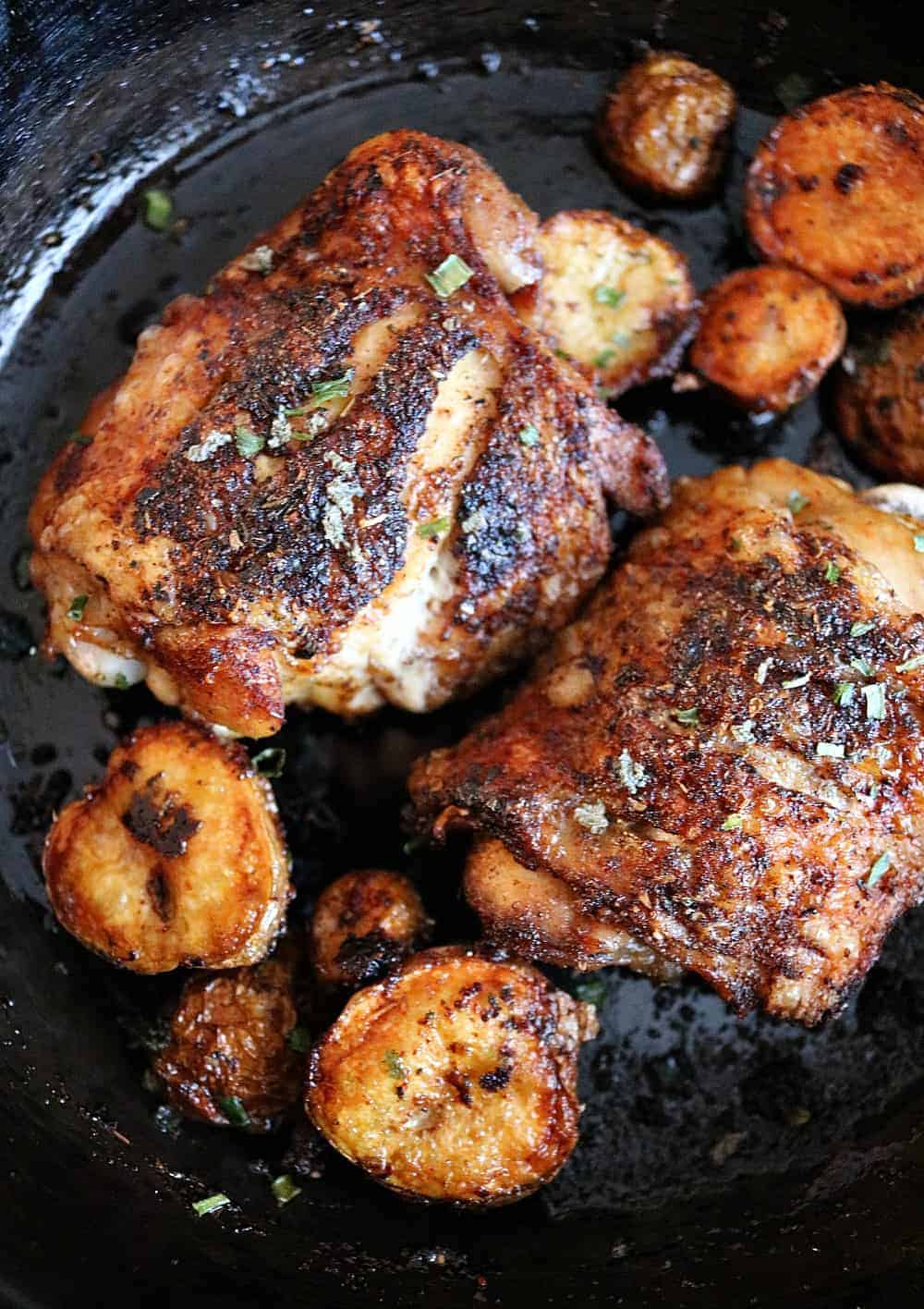 Brown Butter Sage Skillet Chicken
and Baby Potatoes
I have almost every cast iron skillet imaginable. Ok, well that is probably a bit of an exaggeration. But, according to my husband I have too many. I seem to collect them up like they are marbles. Yard sales, antique shops, estate sales, some have been passed down and I have a Reny's store in my town.
Every heard of it? Reny's is a Maine store and they have a GREAT selection of new cast iron at reduced prices. Ya.... pretty difficult to leave that store without a new one. They even have one that makes 4 different things at one time for breakfast- ok moving on... if I don't then I will want to head down the road to buy a new one!
Cast iron is a conductor of heat, making them perfect for searing meat. The pans get twice as hot as the temperature you set them on allowing you to really get that pan as hot as possible before adding the meat. Like this chicken, crisping the skin quickly and sealing in juices.
Before going in the oven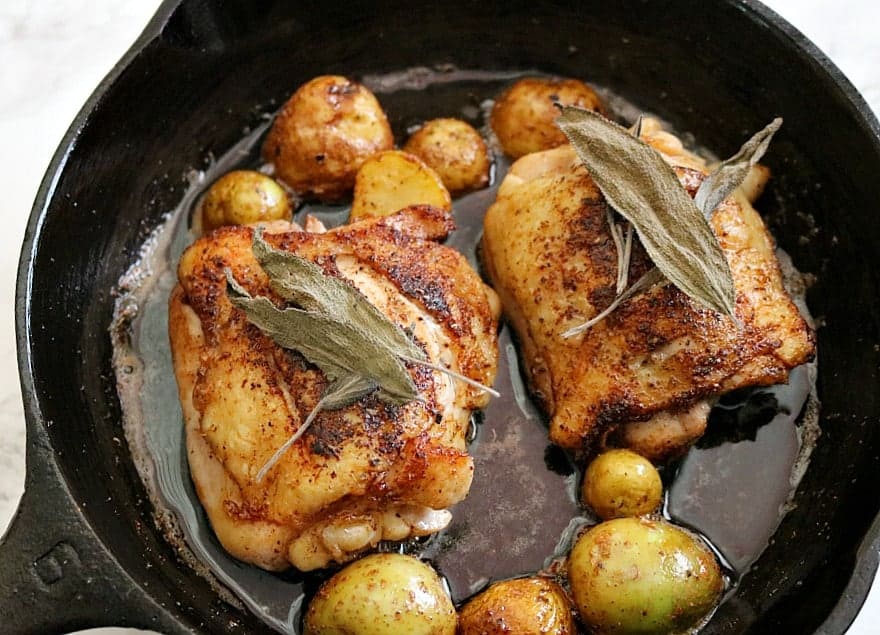 In this recipe, the chicken is seared skin side down then, once seared nicely, butter is added with sage & potatoes. Then the whole skillet goes right in the oven to finish. The chicken comes out juicy, potatoes golden brown and the flavor is amazing.
Full printable recipe below.
Another amazing skillet dish- skip the take out with this easy one pot skillet dish that you can make in no time at all any day of the week!
Sesame Chicken Meatballs & Lo Mein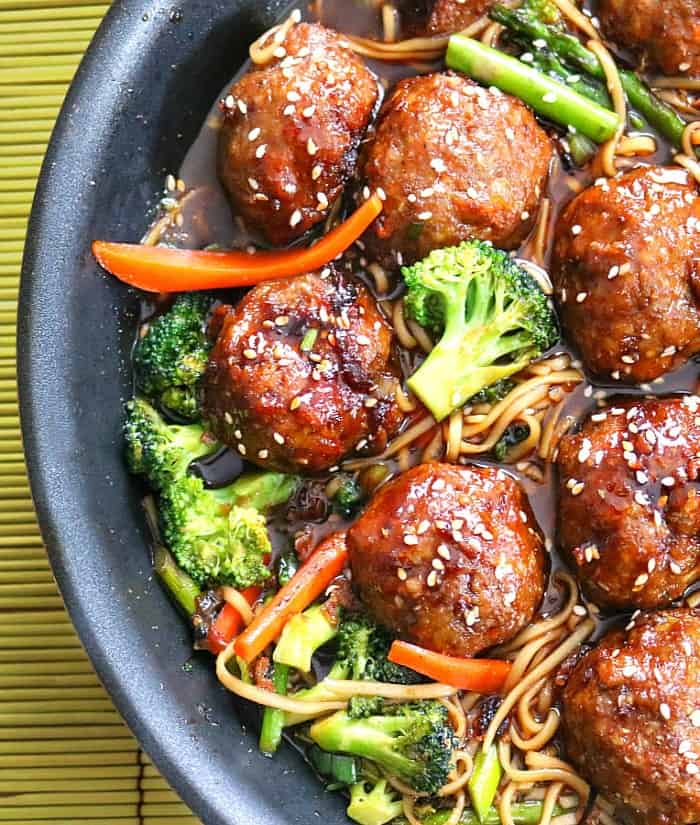 Try it out:
Yield: 2 -3 servings
Brown Butter Sage Skillet Chicken & Baby Potatoes
Ingredients
For a 9" skillet
Use 2-3 chicken thighs, scored
6-8 baby potatoes, halved
Olive oil
1 teaspoon each-
garlic powder
onion powder
salt
pepper
4 dried sage leaves
2 tablespoons butter
Instructions
Preheat the oven to 425
Heat cast iron skillet over medium low while preparing chicken.
Score chicken with a knife to cut through skin.
Drizzle with Olive oil, cover with seasonings
Increase heat to medium.
Place chicken in skin side down.
Sear until skin is golden.
Flip, add butter, sage and potatoes.
Finish in the oven for 15 minutes or until chicken reaches an internal temperature of 165.
Notes
NOTE* chicken should start searing immediately and pan should be extremely hot- but, not hot enough that it pops or smokes. If so- remove chicken immediately and cool pan.