Keto garlic chicken is a super easy skillet meal for the garlic lovers out there! Here is just a tidbit of what is going on in this mouth-watering keto chicken dish.....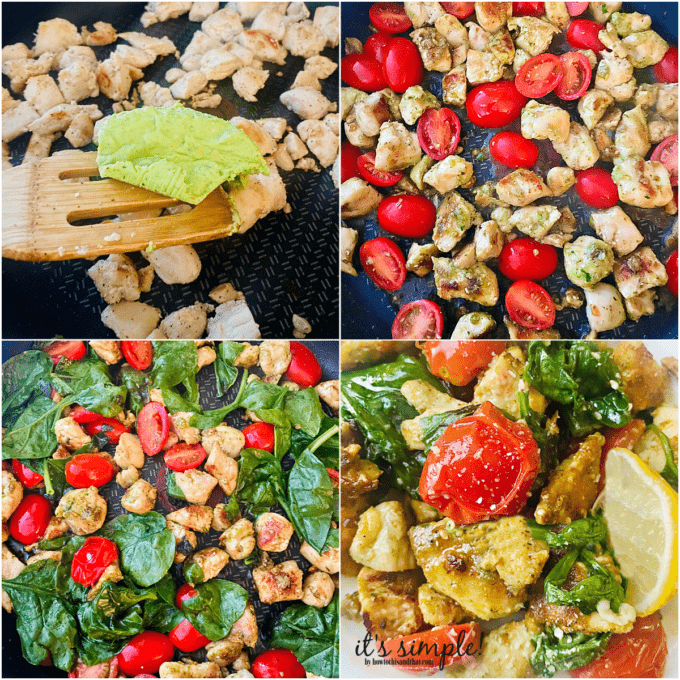 After smothering the keto chicken in our delicious homemade garlic parsley butter, it is finished with blistered cherry tomatoes & baby spinach then a shake of parmesan cheese. Whether you are making this for yourself, meal prepping or for the family it is sure to be a hit.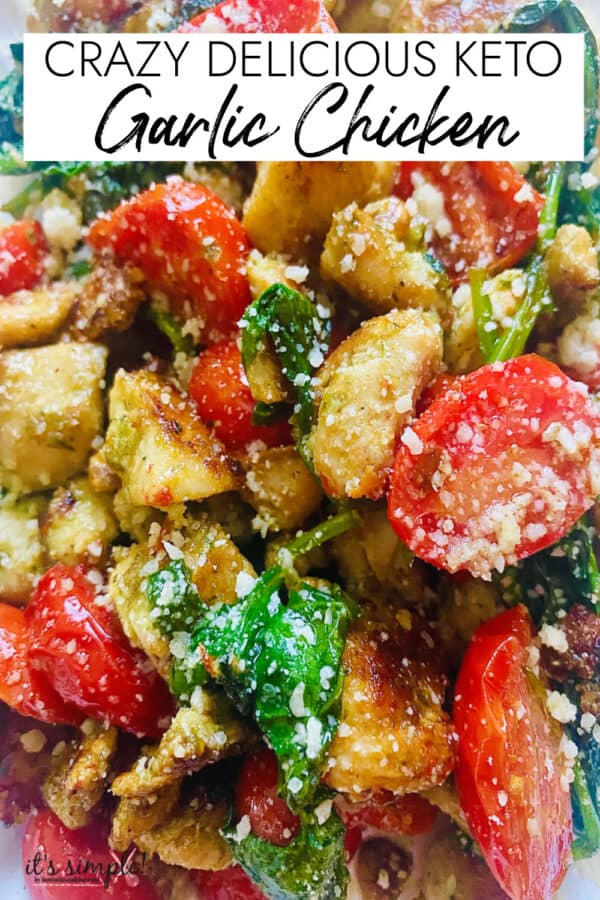 What makes this keto chicken taste so good?
We personally think that what makes this keto garlic chicken taste so good is the balance of fat and acidity. To create a well rounded dish all main flavor profiles should be included, such as sweet, salt, fat, acid and umami. For example- In our keto chicken dish we use the garlic for umami, cherry tomatoes for sweet, butter & olive oil for fat, lemon for the acid and parmesan for salt. And Boom. Flavor explosion.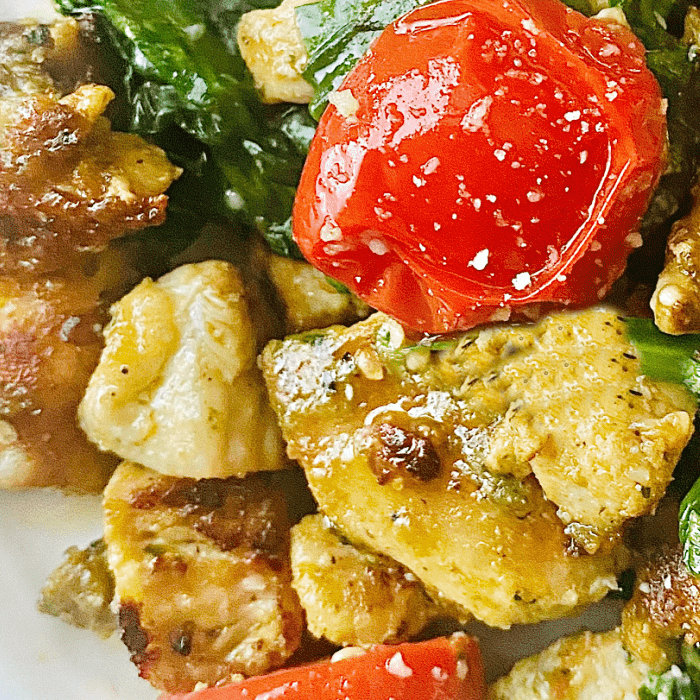 Should I use chicken breast or chicken thighs?
Whether you use chicken breast or chicken thighs for this keto chicken dish is totally up to you. Traditionally most keto recipes will opt for thighs as they provide more fat and flavor. However, it is not wrong to use breast meat.
They simply provide a higher protein count, so depending on your macro needs, choose accordingly. Most who live a keto/low carb way of life eat an equal balance of both.
For this recipe we used chicken breast as there is plenty of fat provided by the butter and oil.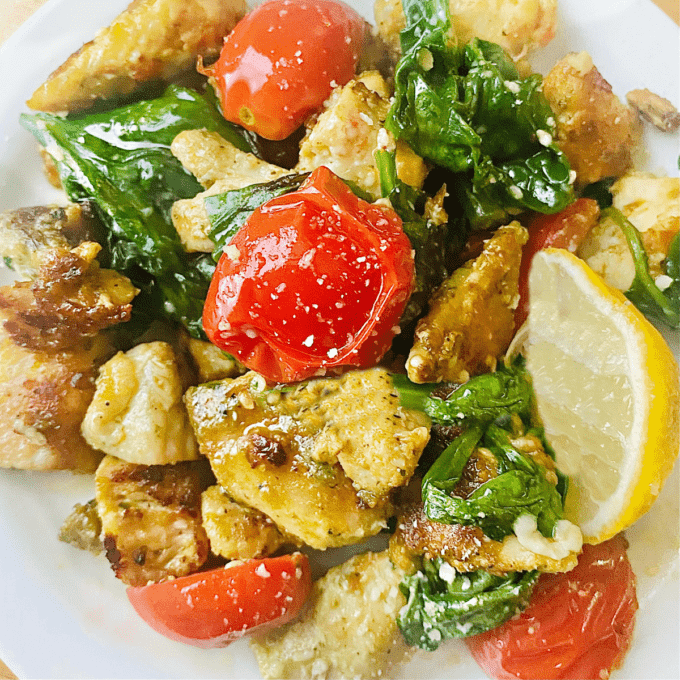 Is fat on keto healthy?
When eating the keto way of life, fat is an essential daily macro. Choosing to cut back on carbs means you are basically telling your body to burn fat instead. Smothering this keto chicken in our garlic butter helps hit that fat macro!

To optimize fat burn, low carbers amp up their fat intake with healthy or "good fats" such as high quality butter, avocado, coconut oil and others. Weight loss usually occurs when the body burns stored fat in addition to the fat you provide.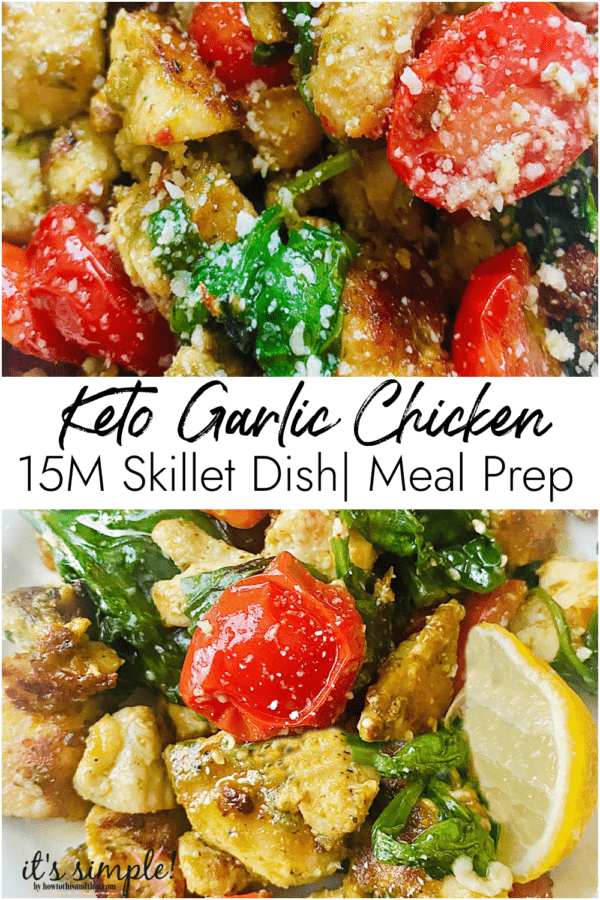 How to make keto garlic chicken
Making our keto chicken starts with our easy garlic parsley butter, which is prepared in a ninja bullet or similar small kitchen appliance, making it fast. No chopping is required.
Everything is sauteed in one skillet and ready prep to finish, in about 15 minutes.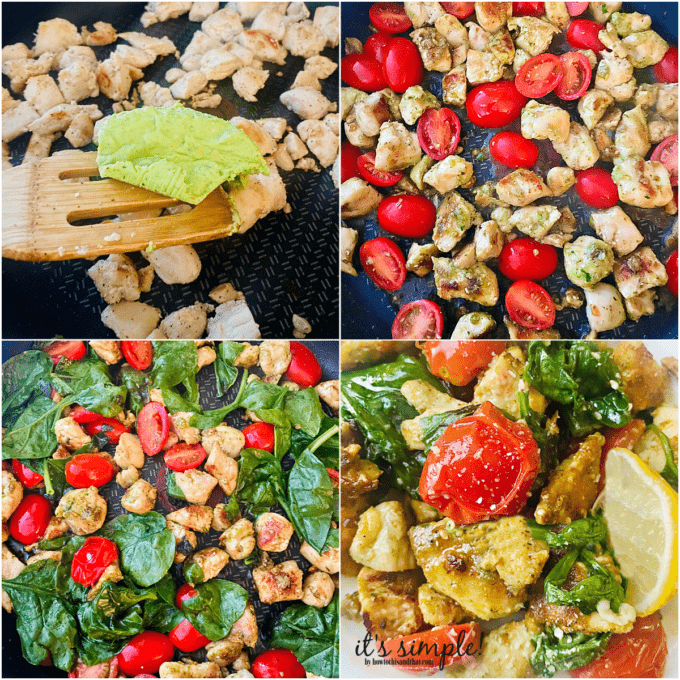 More of our Amazing Keto Recipes that use chicken
Super crunchy east keto chicken tenders
The best keto buffalo chicken cauliflower
A play on the famous Chinese dish, keto sesame chicken meatballs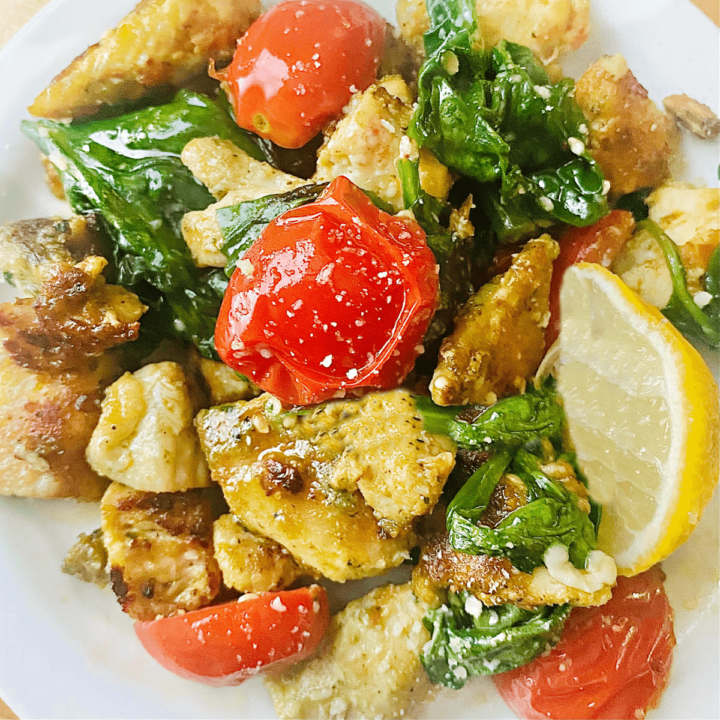 Keto Garlic Chicken
Ingredients
12 oz chicken breast, diced
3 tablespoon butter, softened
1 tablespoon olive oil
3 garlic cloves, peeled
1 bunch of parsley, stems trimmed
½ teaspoon each salt & pepper
10 cherry tomatoes, cut in half
2 cups baby spinach, fresh
2 tablespoon Parmesan cheese
1 lemon
Instructions
In a small blender like the Ninja bullet, pulse butter, olive oil, garlic, parsley and salt & pepper until smooth/ fully combined. Scrape out, sit aside.
Heat a non stick skillet over medium high, saute chicken for about 3 minutes or until browning. Add the juice of 1 lemon, saute until juice cooks out, about 2 minutes.
Reduce heat to medium low and add 1tbsp of the garlic butter, mix until melted.
Add the cherry tomatoes, saute about 1 minute.
Add the spinach, saute about 1 minute or until wilted.
Sprinkle with Parmesan and Serve.
Notes
You will have garlic parsley butter left over. Add more if you wish or store in the refrigerator for up to a week.
Nutrition Information:
Yield:

2
Amount Per Serving:
Calories:

328
Total Fat:

12g
Carbohydrates:

4.3g
Net Carbohydrates:

2.2g
Fiber:

2.1g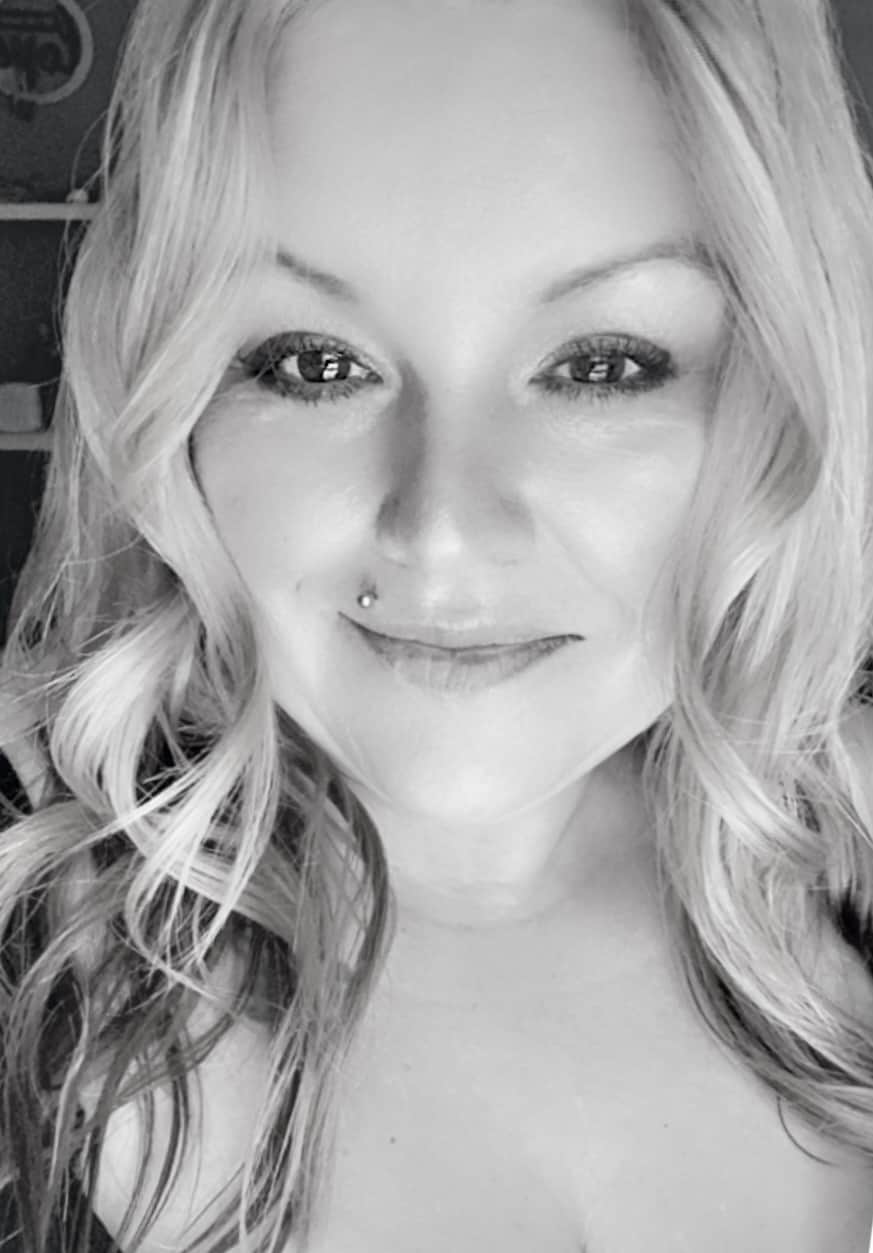 Owner & Lead Recipe Developer for It's Simple! since 2015, where you will find our best Family Favorites & Keto Low Carb Dishes with Helpful Cooking Tips & Hints in each post. Many Thanks for Stopping By, Enjoy!