Our keto sesame chicken meatballs have finally arrived! A keto chinese chicken recipe mimicked after our most requested chinese recipe. Keto chicken meatballs made into one of the most popular keto chinese recipes out there, seasame chicken. The meatballs are juicy, full of all the chinese food flavors you would expect and so easy to make. Because they are naturally keto, we consider this a family friendly recipe.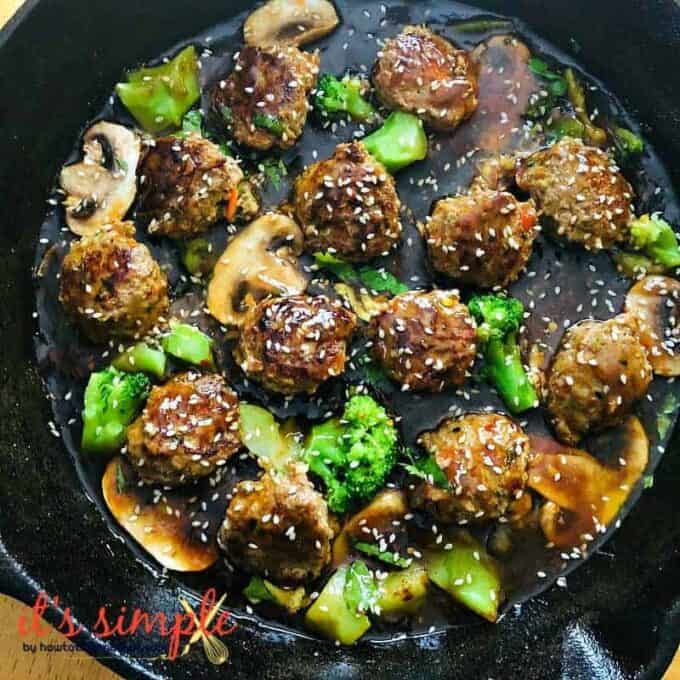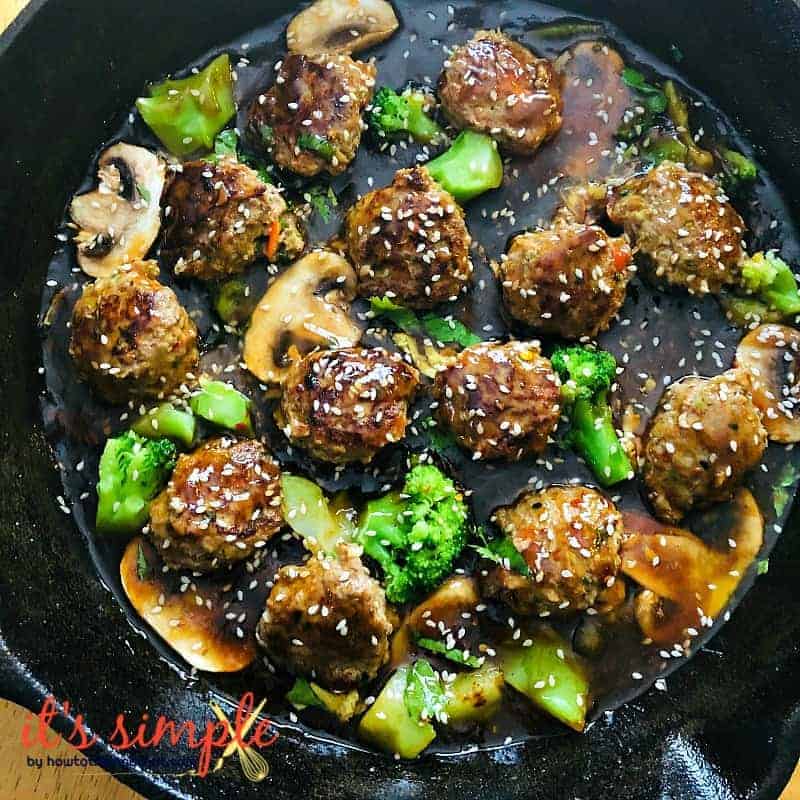 Keto Sesame Chicken
Sesame chicken is a popular Chinese dish that is sweet, nutty and full of those Chinese flavors we know so well. In a restaurant sesame chicken comes with just that one piece of half cooked broccoli that none of us can ever seem to figure out why it is there. In this keto sesame chicken dish we are not shy with the broccoli. Our keto chinese chicken is kind of a hybrid sesame chicken and chicken with broccoli menu mash up!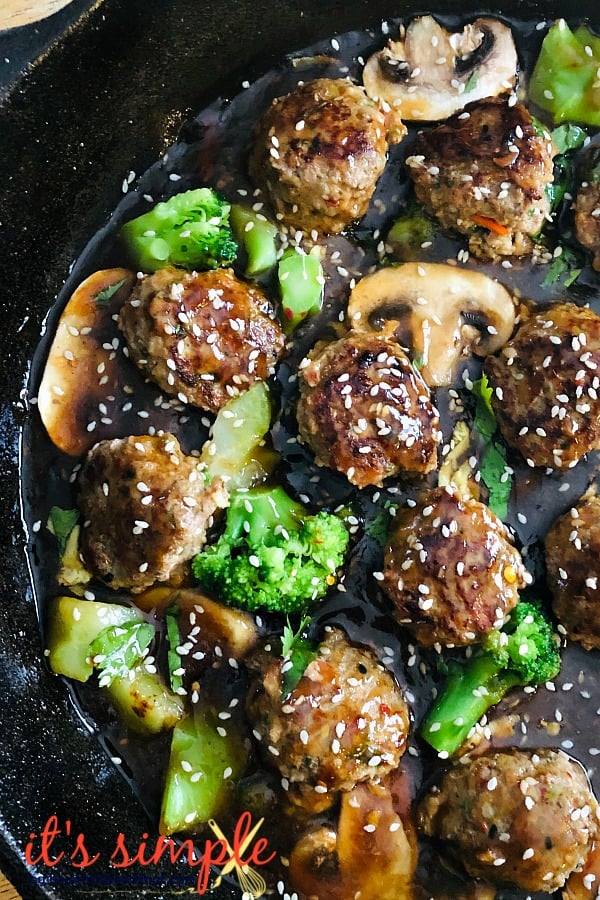 Keto Chicken Meatballs
If you frequent the blog you have probably noticed there is quite a few meatball recipes here. And that I am a bit partial to chicken meatballs. Here is why... a chicken meatball base is a blank canvas. Add any veggies, seasonings, spices, etc that you want to make it your own. Besides, it is just fun to make meatballs and we love the texture.
The blog favorite recipe for keto chicken meatballs is our buffalo chicken style. But, the NON keto version of the sesame chicken meatballs we posted gets a ton of attention from sites like Pinterest and Instagram. People love those meatballs.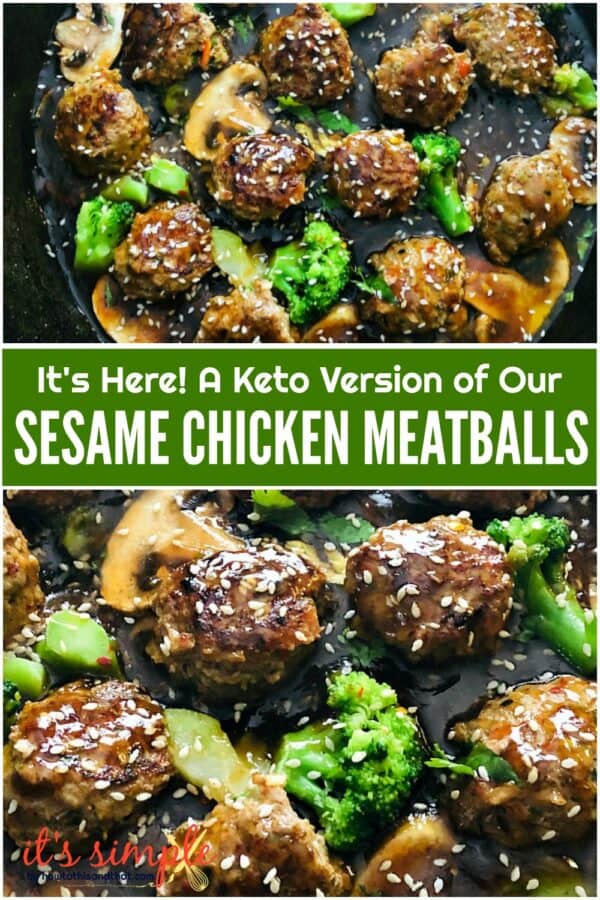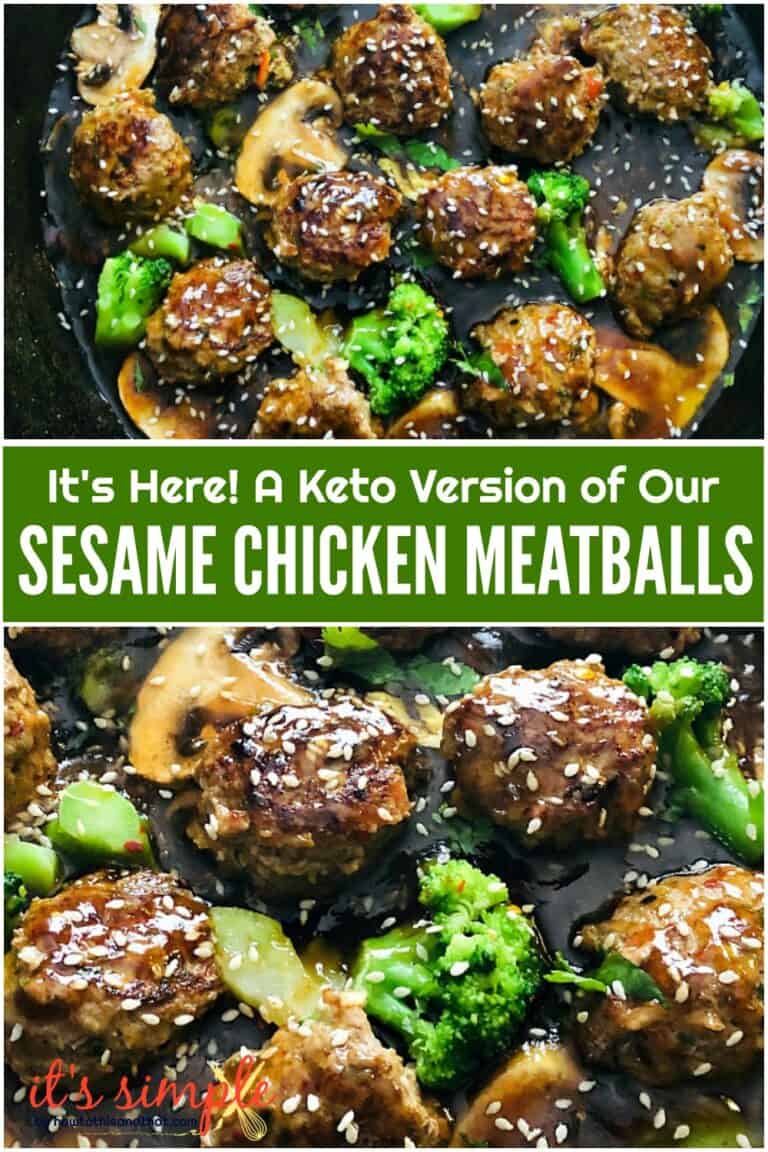 What makes Keto Chinese Chicken keto approved?
When it comes to Chinese food on keto there is a lot of debate. First off, there is two ways most people follow the ketogenic diet- dirty/lazy or strict. Strict ketoers stay away from everything and anything not on the approved food list regardless of if it will knock them out of ketosis or fits their macros.
Lazy/dirty ketoers usually eat what they want as long as it does not affect their macros or kick them out of ketosis. Most Chinese sauces or sauce elements are not on the keto approved food list. Like soy sauce. In this recipe we use the popular soy replacement, coconut aminos. Along with the aminos we use Lakanto Brown Sugar supplement sweetener. The rest of the ingredients are naturally keto which is what makes this keto sesame chicken dish keto approved, easy and family friendly.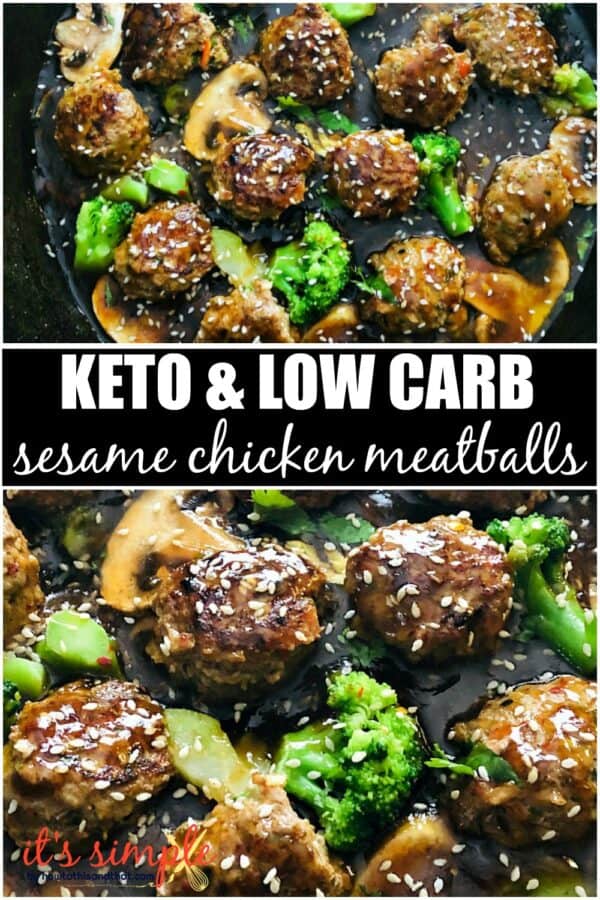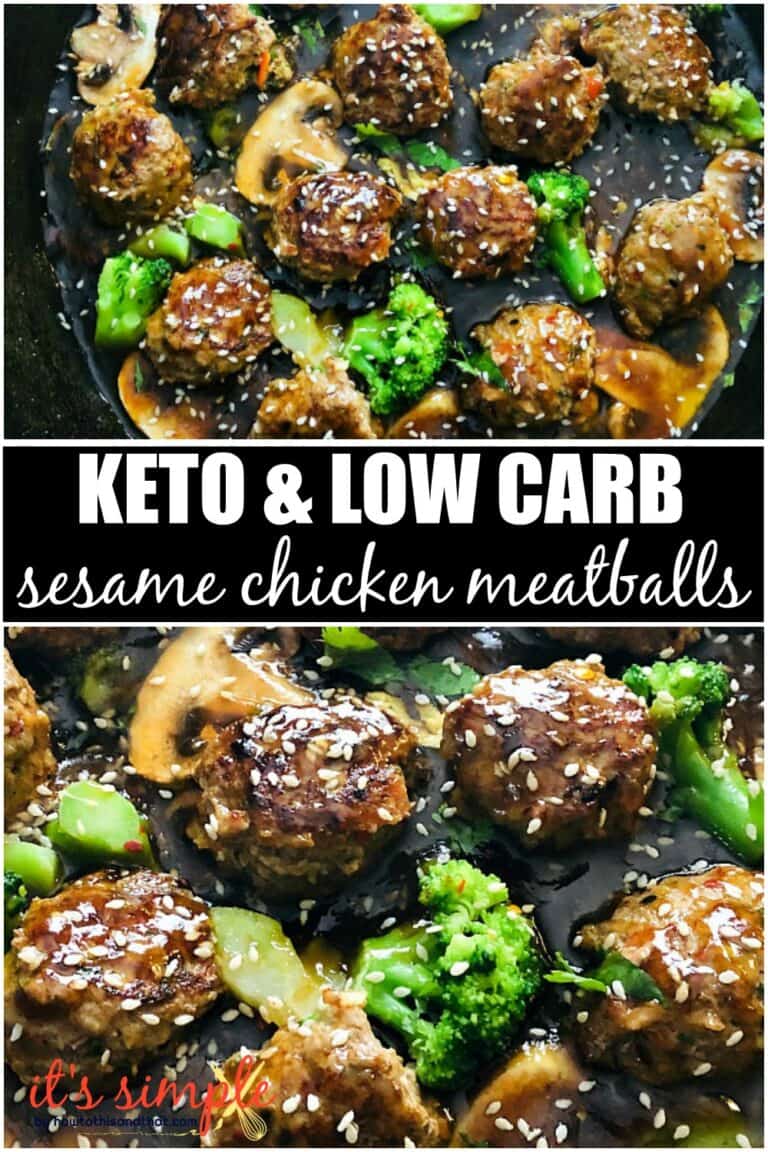 A quick look at making this recipe
Full printable recipe card below
What makes this keto sesame chicken recipe so easy is the use of the food processor.
To make the meatballs you simply add all the meatball ingredients to the food processor and pulse until chopped and combined.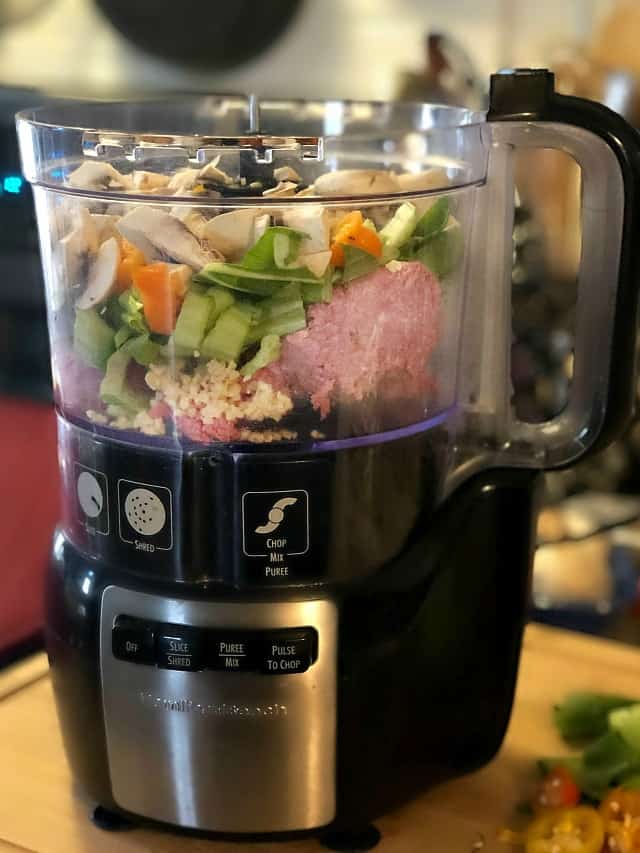 Please forgive our "photography" , this was totally unplanned. I make this dish all the time, but had a spur of the moment thought to post it. It was not scheduled, therefore.... iPhone.
Heat a skillet over medium high with a touch of olive oil and sesame oil. Scoop the mixture and place balls in skillet when hot. You can roll these, but it will be a bit sticky.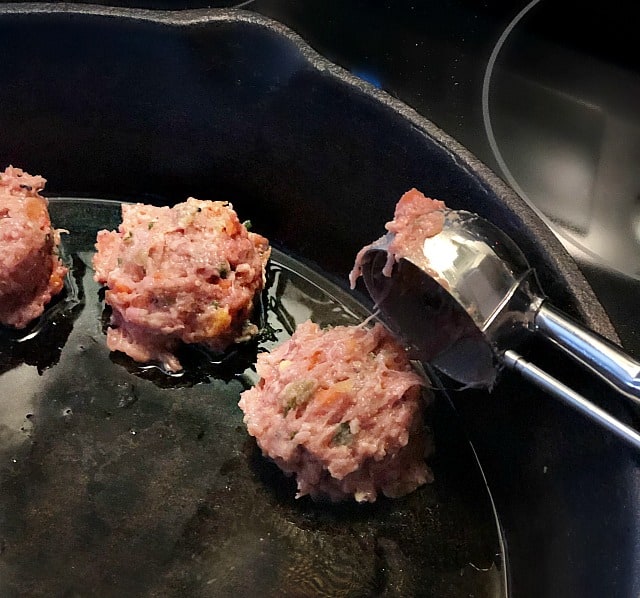 Cook until golden on all sides and firm. Add the sauce and veggies, bring to a boil. Reduce to simmer. 5 minutes later you are enjoying a naughty keto meal you didn't think you would ever be able to eat again!
Try it out and let us know what you think, here are some of our other keto meatball recipes as we mentioned above. Enjoy your keto sesame chicken!
More of our Amazing Keto Recipes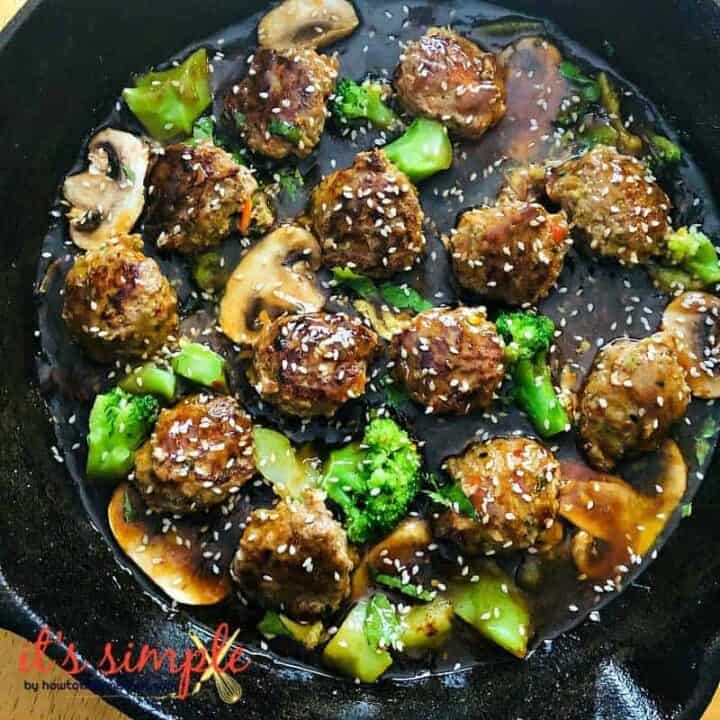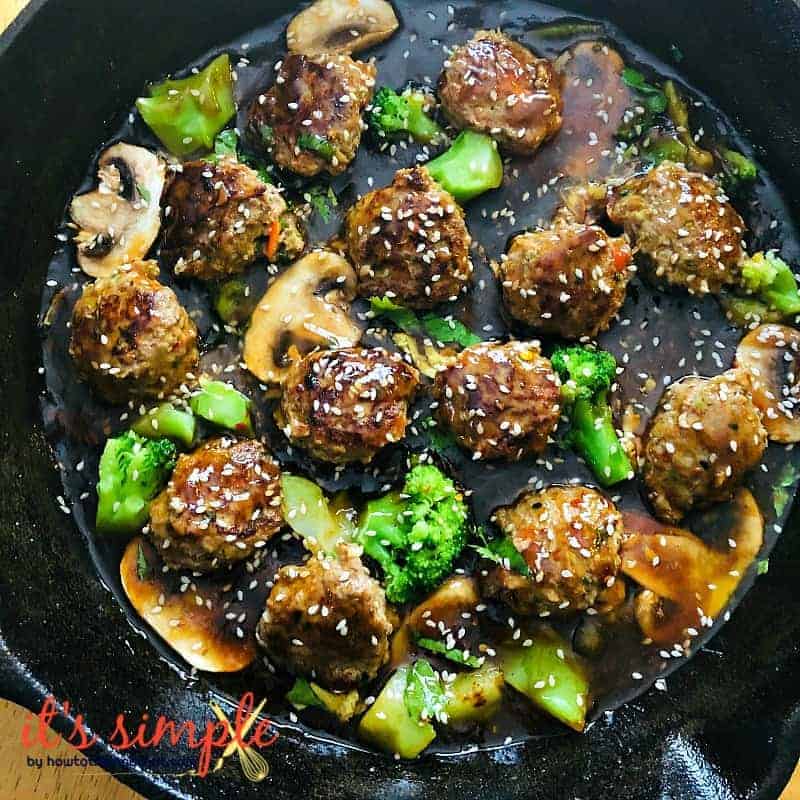 Keto Sesame Chicken Meatballs
Yield:
About 15 Meatballs
Additional Time:
5 minutes
Our keto sesame chicken meatballs are the low carb sesame chicken version of our most requested non keto recipe, sesame chicken meatballs! They are juicy and packed with all the Chinese flavors we love.
Ingredients
1 lb Ground Chicken OR 1lb breast meat (see recipe notes)
1 Baby Bok Choy, rough chopped
1 small red or yellow sweet pepper
2-3 small mushrooms (your choice, we used basic white)
1 teaspoon fresh or ground ginger
2 garlic cloves or 1 teaspoon powder
1 teaspoon Coconut Aminos (or soy sauce)
1 egg
1 tablespoon almond flour
A pinch of chili flakes (optional)
The Sauce
1 cup beef broth
¼ of Lakanto Brown Sweetener (or sweetener of your choice)
1 teaspoon coconut aminos
1 teaspoon fresh or ground ginger
1 teaspoon Xanthan Gum (for thickening)
2 teaspoon rice vinegar (or white)
¼ cup GF Hughes Sugar Free Teriyaki Sauce
See Recipe Notes about Sauce
Additional Ingredients
1 bag broccoli florets, defrosted
Sliced Mushrooms (optional)
Instructions
Prepare Meatball Ingredients in the Food Processor according to the recipe note. How you do this will depend on which chicken you use, outlined in the notes.
Once the meatball mixture is prepared, heat a skillet over medium high with a touch or olive oil and sesame oil (optional)
Scoop balls into skillet, brown on each side
In a bowl, whisk together all sauce ingredients. If your Xanthan Gum separates, don't worry. Just break it down as much as you can by whisking continuously. It will breakdown in the pan.
When meatballs are browned and firmed up, pour sauce and veggies in skillet.
Bring to a boil, reduce to simmer.
Cook until sauce begins to thicken. Continue cooking until veggies are tender and meatballs are cooked through.
Serve & Enjoy!
Notes
Chicken Note: If you choose ground chicken then add ONLY the veggies to the food processor first. We use it to avoid all the very finely dicing. Once the veggies are the size you want, add the ground chicken and remaining meatball ingredients, pulse just to blend all together.
If you use chicken breast , throw it all in together and pulse until the mixture resembles that in our post.
Sauce notes: Because brand of sauces can vary in flavor we suggest that you follow the recipe and then TASTE TASTE TASTE! Add more of any ingredient you wish to make it how you like it. You may want it more sweet, you may want more aminos. etc. No matter how closely I follow a recipe there is always something I do differently.
Nutrition Information:
Yield:

5
Serving Size:

3 meatballs
Amount Per Serving:
Calories:

328
Total Fat:

18g
Trans Fat:

0g
Carbohydrates:

7g
Net Carbohydrates:

4g
Fiber:

3g
Nutrition facts are auto- populated by the app for this recipe card, numbers may vary. For best results, input your exact brand ingredients into a recipe analyzer like Verywell or MyFitnessPal.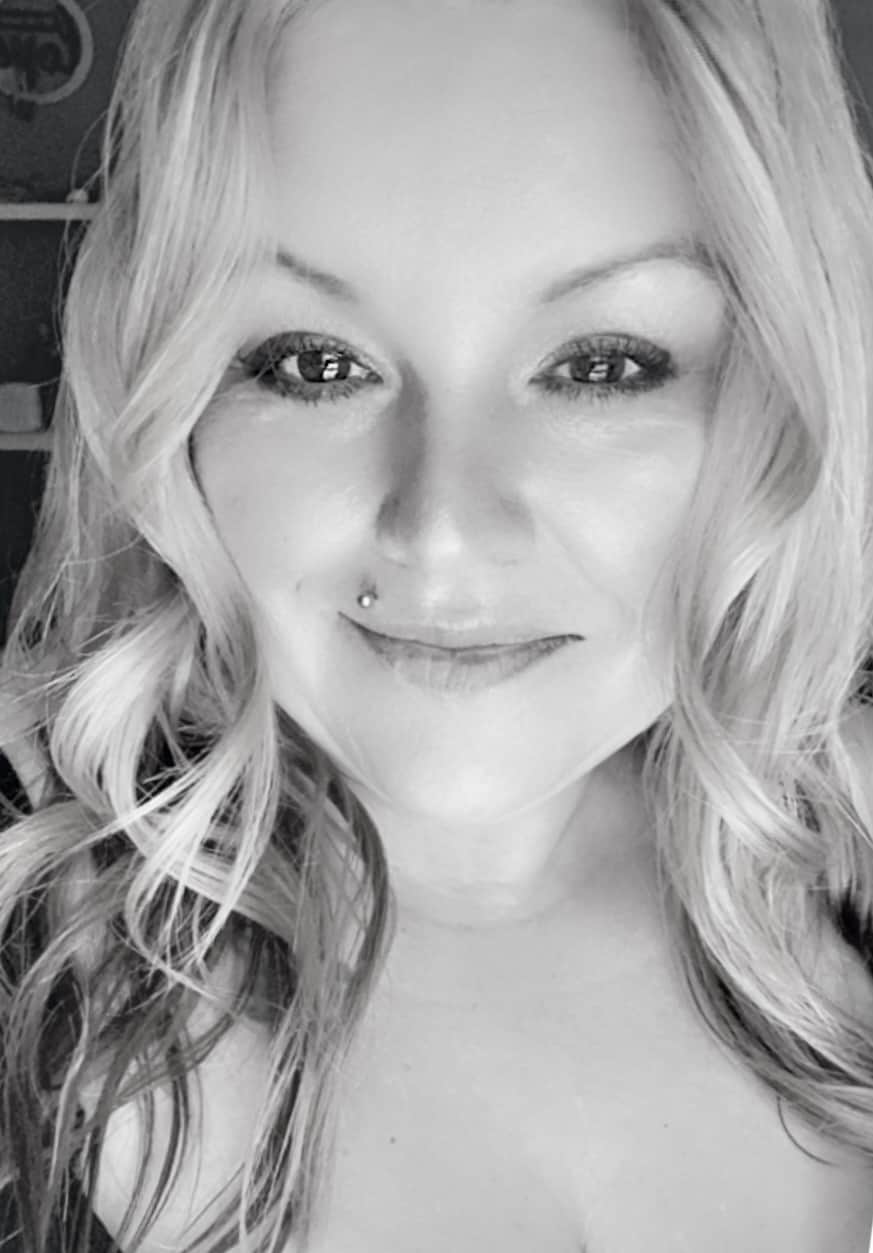 Owner & Lead Recipe Developer for It's Simple! since 2015, where you will find our best Family Favorites & Keto Low Carb Dishes with Helpful Cooking Tips & Hints in each post. Many Thanks for Stopping By, Enjoy!