Our slow cooker lentil soup is a great addition to your comfort food recipe list. This lentil sausage kale soup recipe is a great choice for your craving for lentil kale soup.  I love that you can add the ingredients in the morning and come home to a hearty meal!

Slow Cooker Lentil Soup
Soups, stews, chowders and the like are on my go to list of things to make when we are tired of "regular meals". You know, like pork chops with green beans, steak and potatoes, pizza and etc. Ok... well it takes a bit for me to get sick of pizza.
I have a recipe arsenal loaded with soup recipes like this hearty slow cooker lentil soup. This version was made on one of those "use up what we have, I need to do groceries" days.  Since then I have made slightly different versions, but the broth and lentils are always the same.  Have fun and experiment with your own versions too.
Does it Matter What Type of Lentil I Use? 
I prefer green lentils as they hold their shape better, and for me, that is appealing.  Others, however, prefer the split red or yellow lentils in soups as they soften and become a bit mushier.
For this recipe, use a brown or green lentil if you prefer it to hold it's shape.  Use a red or yellow lentil if you prefer a more mushy or pureed soup.
Variations of Lentil Kale Soup Recipe
While the base is always the same, you can definitely mix things up a bit to add more flavor or a different flavor to this easy slow cooker soup recipe.  Below are some simple changes to the recipe that can add a unique spin on a classic.
Use andouille sausage instead of chicken sausage.
Add diced carrots for more fiber.
Use RoTel tomatoes instead of diced tomatoes for more heat.
Substitute the chicken broth with beef broth, vegetable broth, or tomato juice.
Use red or yellow lentils instead of green.
Switch out spinach in place of the kale.
Can This Be Vegan? 
Yes! If you are looking for a hearty soup that is also easy to make into a vegan dish, this is a perfect choice.  Lentils are a common choice for added protein in vegan dishes, and it really is simple to turn this into a tasty, protein packed soup that is fit for anyone at your table.
To make this lentil sausage kale soup vegan: 
Substitute chicken broth for vegetable broth.
Use a vegan sausage like Field Roast or Beyond Meat, or skip the sausage and add in a bit of fennel and sage instead.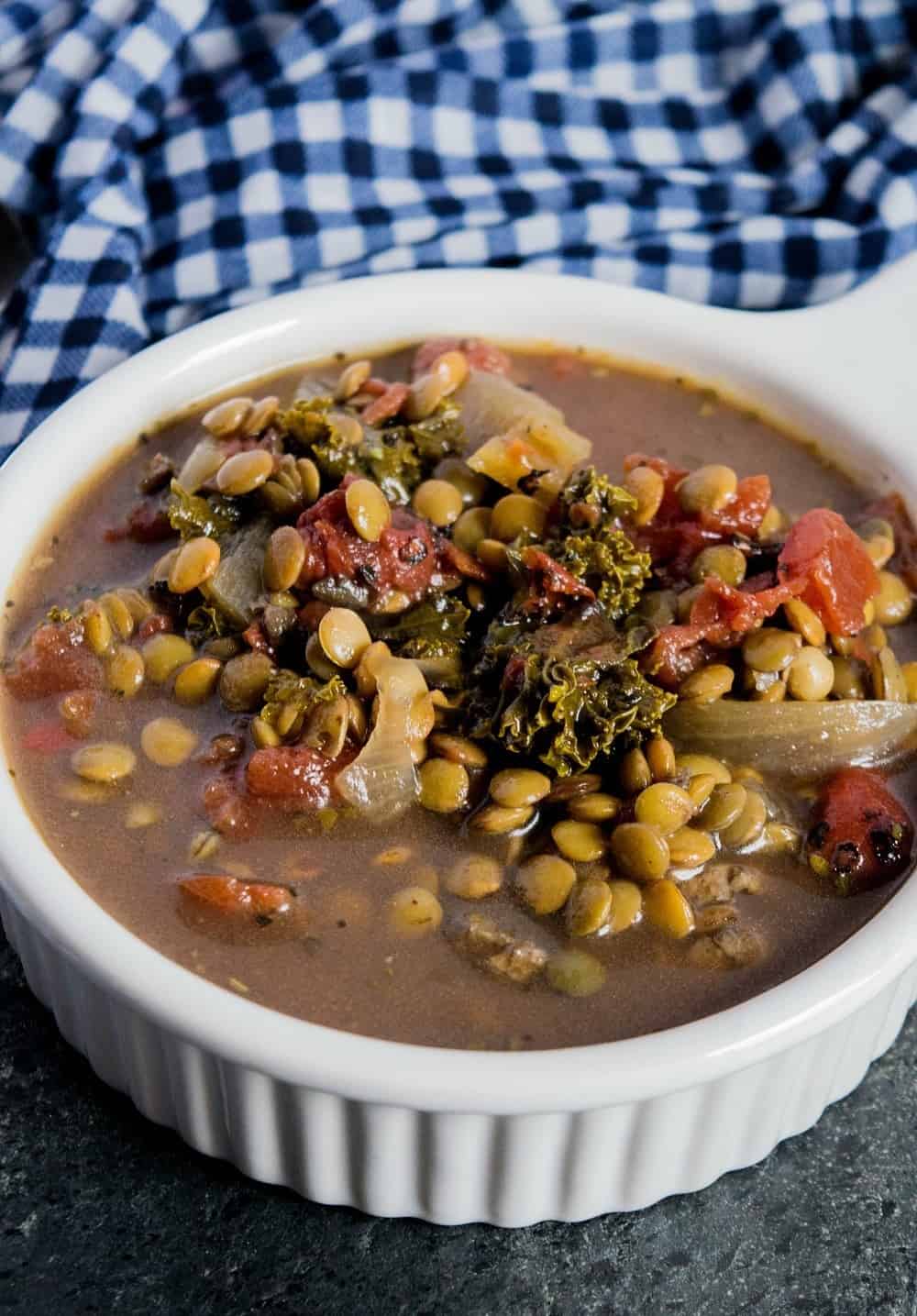 Making our slow cooker lentil soup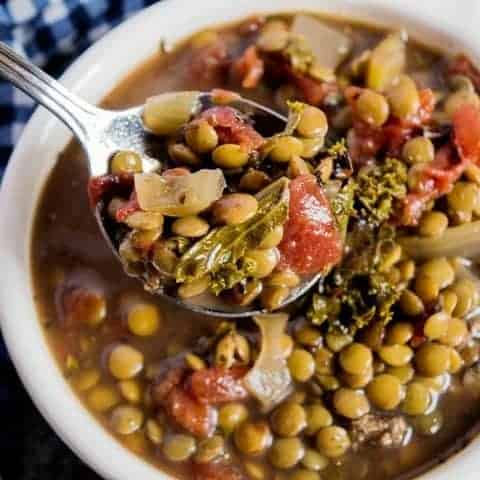 Slow Cooker Lentil Soup
Total Time:
4 hours
10 minutes
Our slow cooker lentil soup is a hearty soup that let's you throw in the ingredients and forget about it until you come home from work starving and need a hot meal. 
Ingredients
1 pound of ground Chicken Sausage, cooked
1 pound of brown lentil beans, rinsed
6 cups of low sodium chicken broth
1 small onion, chopped
3 garlic cloves, minced
2 stalks of celery
1 can of diced tomatoes
1 bay leaf
2-3 teaspoons of Italian seasoning
2 cups of kale, rinsed and chopped, stems removed
salt and pepper to taste
Instructions
Set slow cooker to high. Add sausage, celery and onions with seasoning except bay leaf. Mix well.
Add tomatoes
Ad remaining ingredients EXCEPT the kale and salt. Omit the salt until the end so that you can taste and be sure the soup needs it.
Cover and set to either HIGH for 3-4 hours or low for 6-8 hours. In the last 20 minutes add the kale and cook until softened.
Nutrition Information:
Yield:

6
Amount Per Serving:
Calories:

250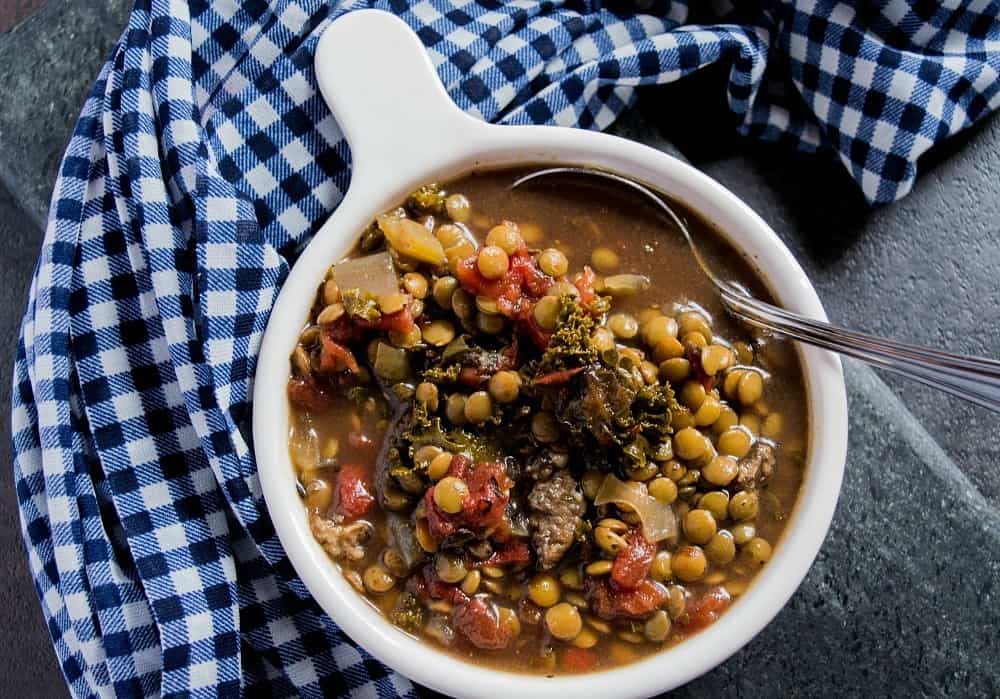 More Delicious Soup Recipes
Soups are a favorite on my menu plan. They are so easy to whip up, and definitely tend to be a healthier option in our meal plan.  Below are a few more of my favorite soup recipes.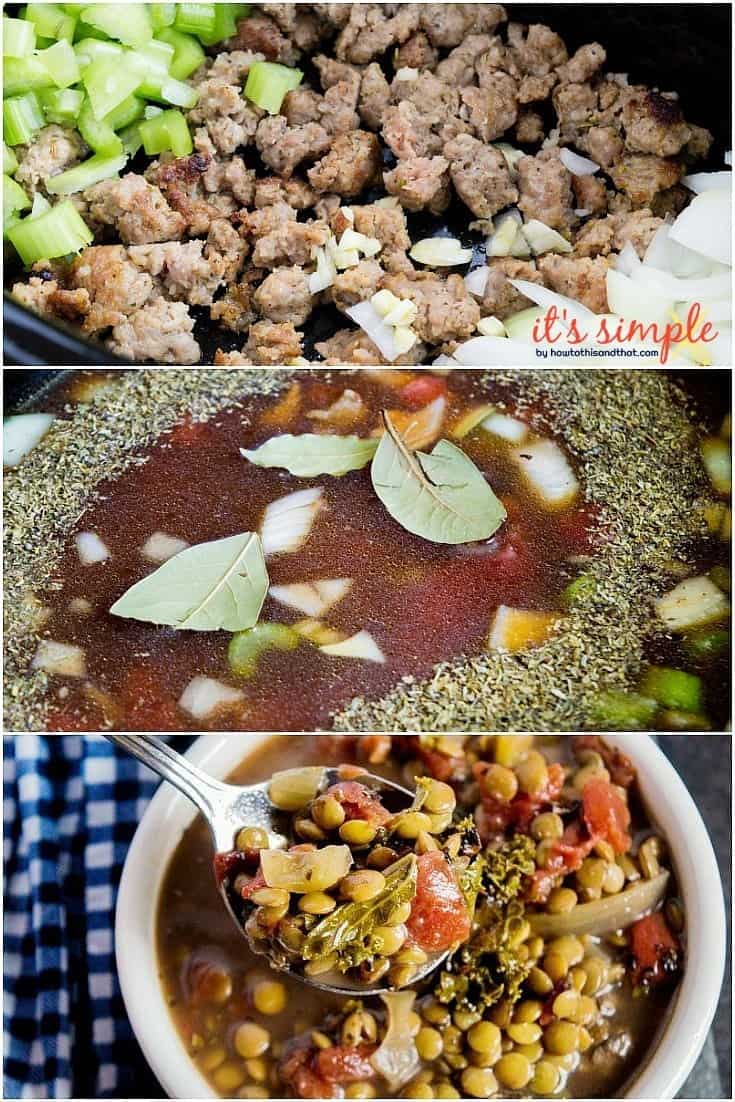 Try another amazing dish!  Our Instant Pot Jamaican Pork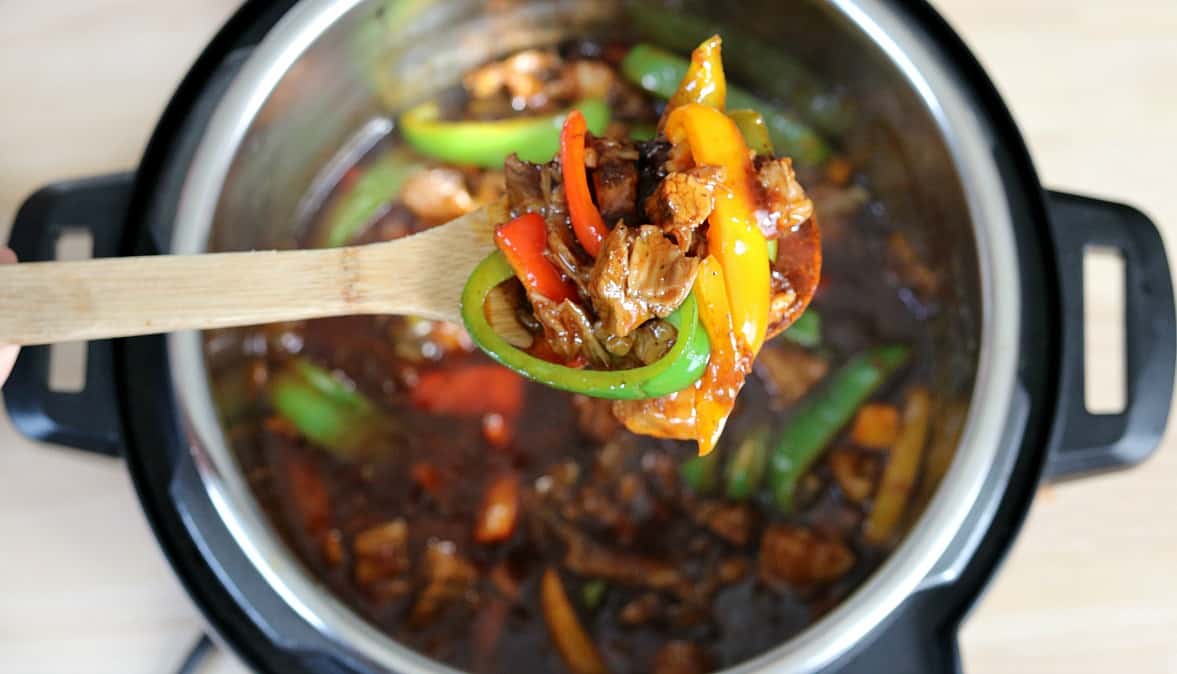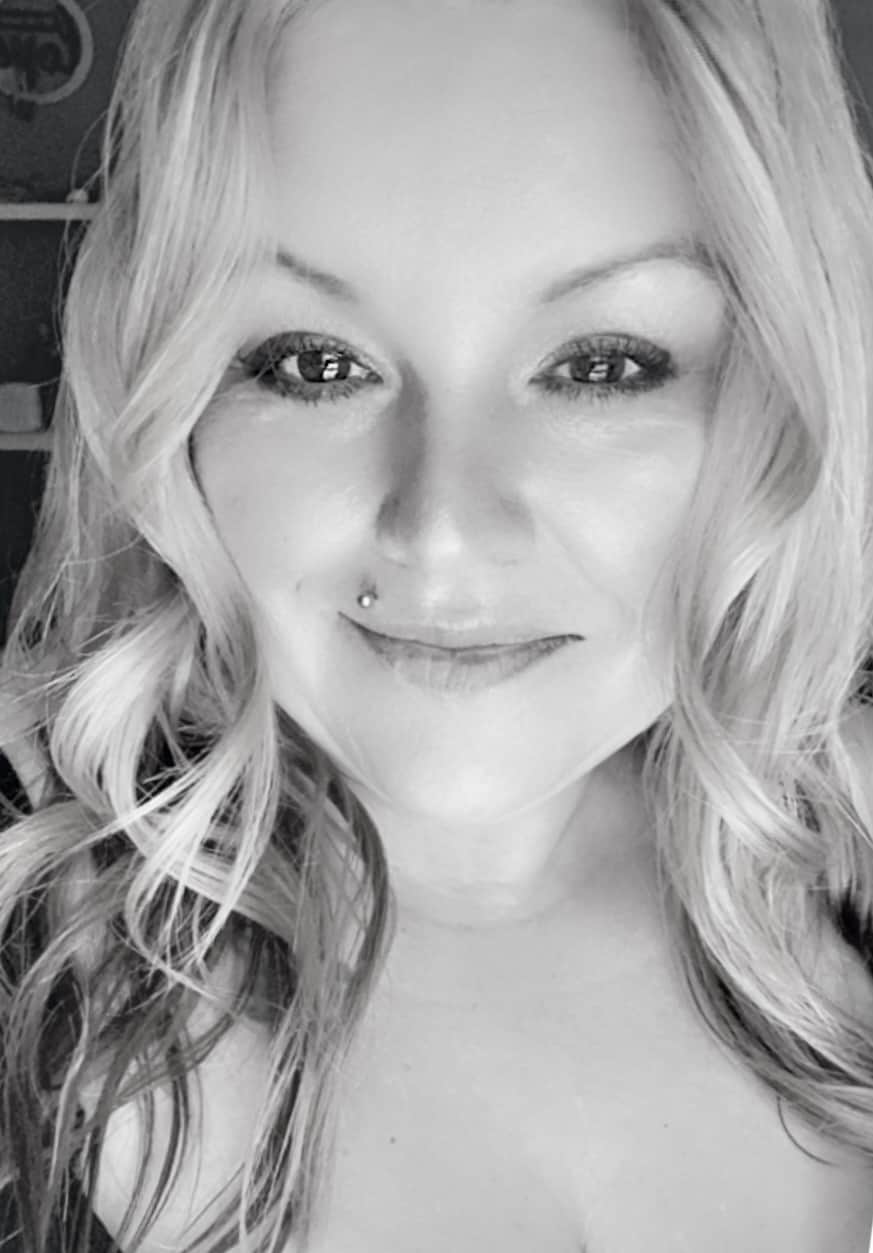 Owner & Lead Recipe Developer for It's Simple! since 2015, where you will find our best Family Favorites & Keto Low Carb Dishes with Helpful Cooking Tips & Hints in each post. Many Thanks for Stopping By, Enjoy!