These pumpkin chocolate chip cookies are not like all the rest! We took a recipe for molasses cookies and combined it with our favorite pumpkin cookie recipe!  Wait until you taste these.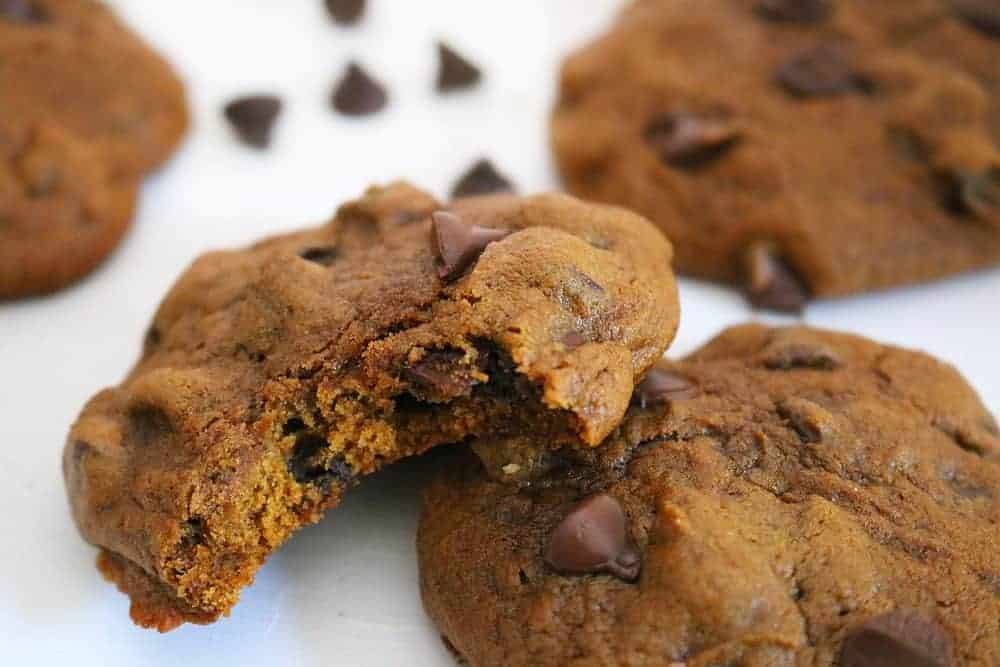 Pumpkin Chocolate Chip Cookies
With a Twist! 
Every year as fall approaches the thought of everything pumpkin is in the air! People who are a fan, love it. People who are don't... not so much.  In this house, we are fans of pumpkin, big ones.  Our love of pumpkin has us experimenting with different recipes constantly. Like this pumpkin chocolate chip recipe.  It is not a traditional pumpkin chocolate chip!
This recipe combines the flavor of molasses with pumpkin and though it may sound a bit crazy, it is absolutely amazing.  The base of the cookie is not as strong as a traditional molasses cookie and the addition of pumpkin lightens it up even more.  Together they make a moist, soft yummy treat that will have your friends and family saying "Wow, really? I would have never thought of that!".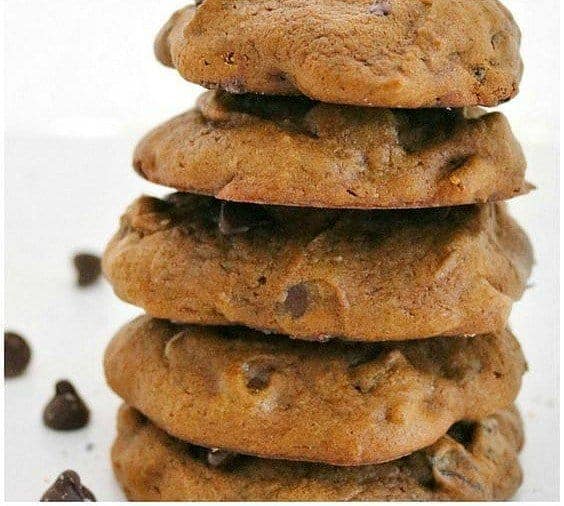 Here is how to make our pumpkin chocolate chip cookies:
Yield: 12 cookies
Pumpkin Chocolate Chip Cookies with a Twist!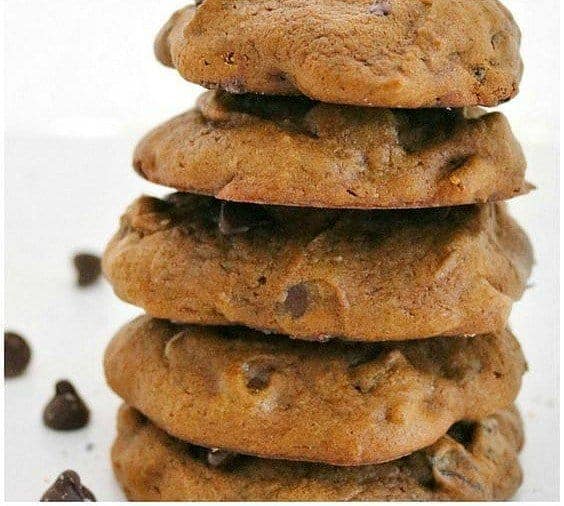 These pumpkin chocolate chip cookies have an added ingredient that puts them over the top. You will be glad you tried them!
Ingredients
½ stick butter, softened
1 cup pumpkin puree
1 cup white sugar
1 egg
1 teaspoon vanilla
¼ cup molasses
1 teaspoon baking soda
2 tsp. cinnamon
½ teaspoon nutmeg
2 tsp. baking powder
½ tsp. salt
2 cups all purpose flour
2 cups chocolate chips
Instructions
Preheat oven to 350.
In a large bowl, cream butter, sugar, egg, vanilla and pumpkin until fluffy.
Add molasses. Mix.
Mix in all dry ingredients, one at a time. (We use the one bowl method).
When cookie dough is well combined, hand stir in chocolate chips.
Scoop onto sheet pan, bake 10-12 minutes or until set.
Cool on wire rack. Serve.
Notes
Cookies bake up more than they spread out.