An Easy Paper Plate Flamingo Craft for kids of all ages.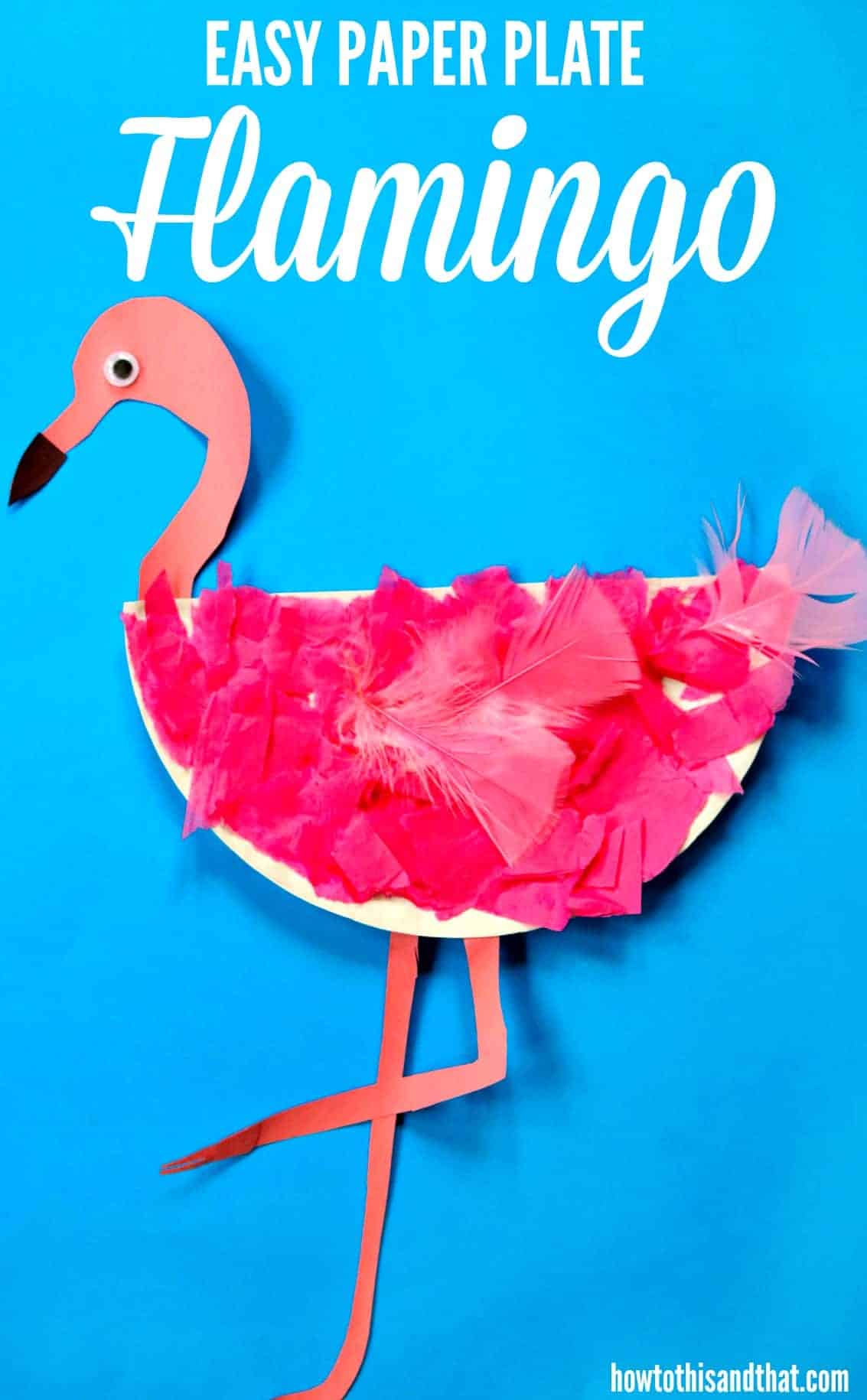 Easy Paper Plate Flamingo Craft
There is very little more beautiful than a flamingo. This craft was inspired by a family that lives down the road from us. An adult son, living next door to his mother who owns a flock of those cute plastic lawn ornaments. Every year (other than winter) this lady has fun with her son by moving this full flock of plastic flamingos every day. She starts by putting them outdoors in spring in her own yard, maybe somewhere out back or on the side of her house. Then, like clock work, every few days or so she moves the flamingos.
The flamingos make their way through her yard, across her driveway and into her son's yard. I am not sure how this little prank started, but we have even seen her put a large inflatable flamingo in his pool. My daughter talks to her son when he stops by work and the stories are hilarious. He says it is just "something my mother does". I love how he has a good sense of humor and I absolutely ADORE her. If I ever drive by and she is outside, I am probably going to stop and chat with her about this, cause it is so fun and gives us all something to look forward to on our drive by their house.
Here is how to make this Easy Paper Plate Flamingo Craft
This is a great craft for kids of all ages. Toddlers, preschool, school aged and even adults. I enjoyed making this!
Materials
Paper Plate
Pink Tissue Paper
Pink & Black Construction Paper
Pink Feathers (optional)
Googly Eye
Scissors
Glue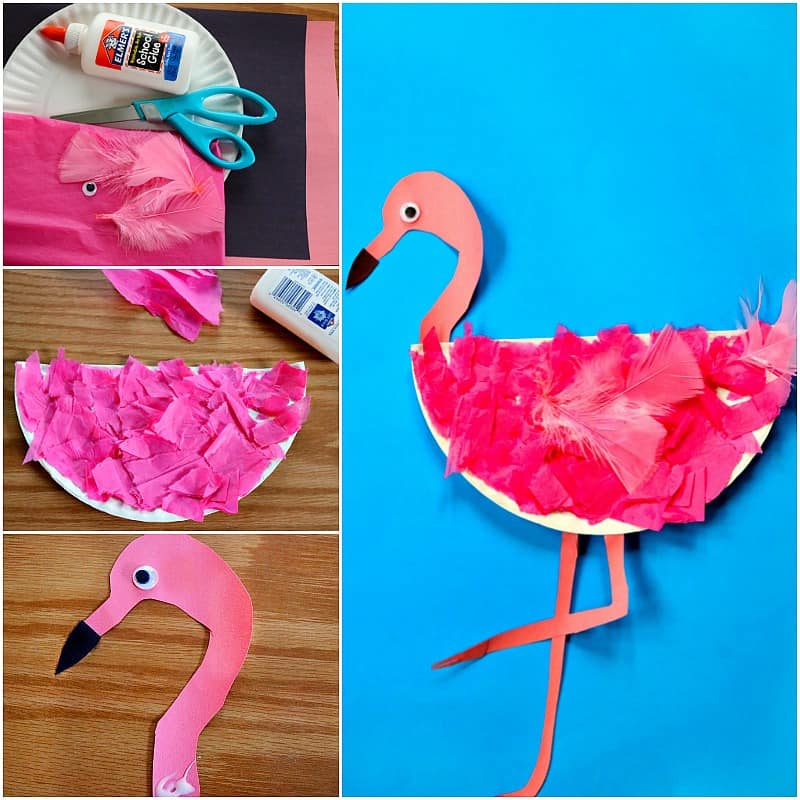 Instructions
Cut the paper plate in half. Set one half aside. Place the paper plate in front of you cut side up.
Rip a bunch of pink tissue paper, squeeze glue all over the paper plate half. Stick tissue paper to it.
Glue the feathers in place as pictured (or skip if you choose not to include them, they are optional)
Cut a flamingo head and legs from pink construction paper. Glue into place.
Cut a beak from black paper, glue into place. Add the googly eye.
Allow to dry. Hang to display!
WANT ANOTHER GREAT IDEA?
Try one of these easy recipes for homemade Putty, Slime, Flubber & More!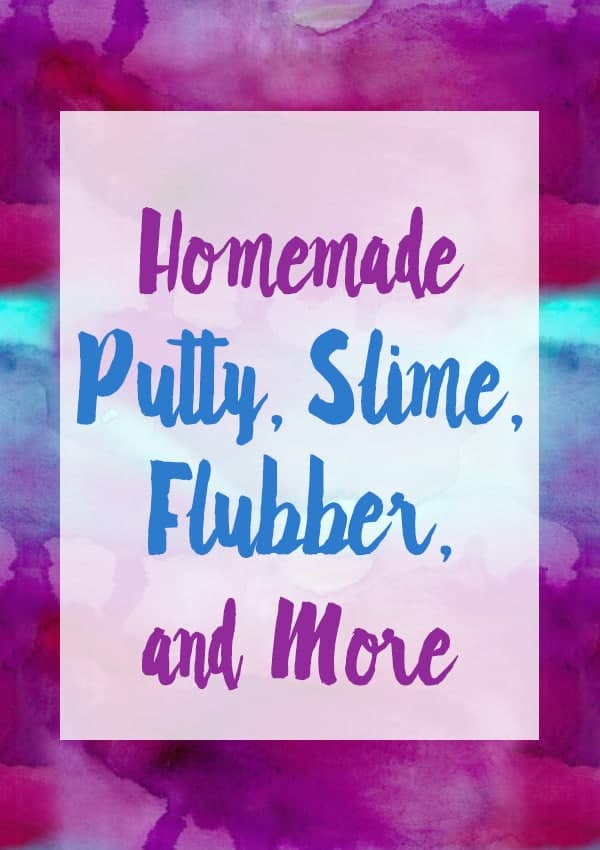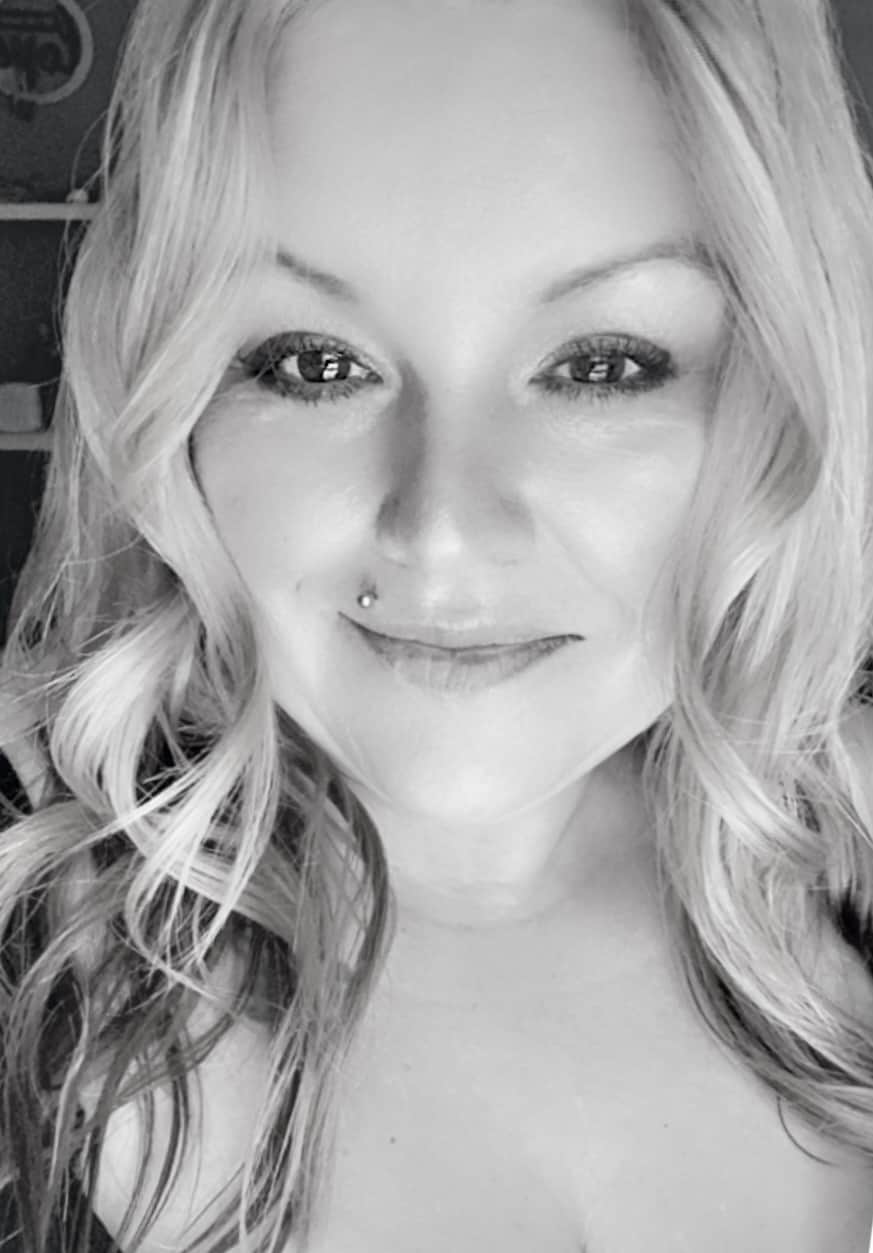 Owner & Lead Recipe Developer for It's Simple! since 2015, where you will find our best Family Favorites & Keto Low Carb Dishes with Helpful Cooking Tips & Hints in each post. Many Thanks for Stopping By, Enjoy!