If you haven't tried making pizza in a cast-iron skillet, here are 20 amazing skillet pizza recipes to get you started.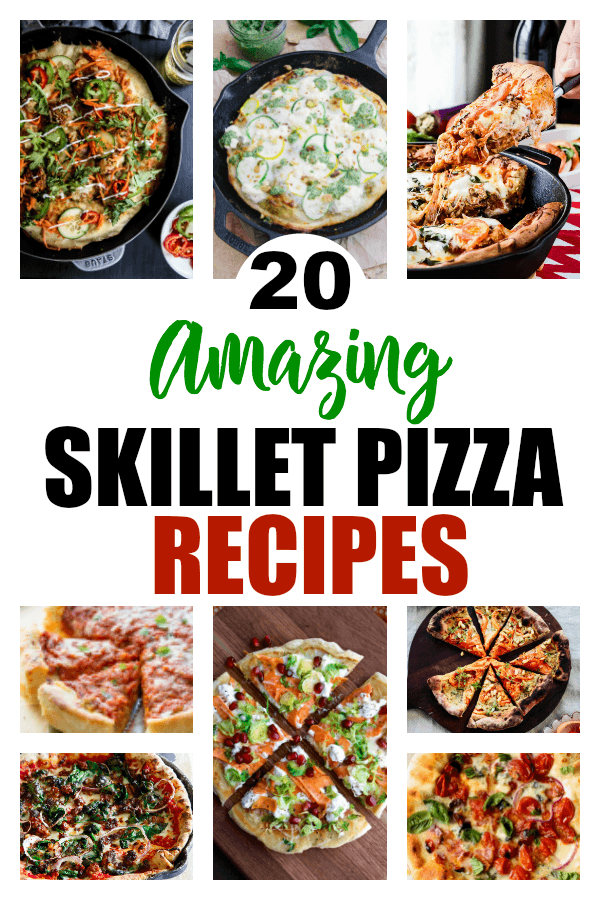 20 Skillet Pizza Recipes
That you have to try!
TIP- Make any of these skillet pizza recipes keto pizza by simply using fathead dough as the crust. Of course, skip ingredients like carrot and others that may not be keto.
What makes skillet pizza recipes so awesome is the way the skillet holds in the heat, which makes the dough crisp and tender and a perfect foundation for meats, sauces, veggies, and cheeses.
The skillet conducts heat like a pizza stone, except it makes the perfect deep-dish pizza because it's, well, a skillet. Skillet pizzas are just as easy to assemble as traditional pizza pies.
Whether you like your pizza topped with traditional toppings or are willing to try some innovative and healthy combinations, you'll find a new favorite from this collection of amazing skillet pizza recipes.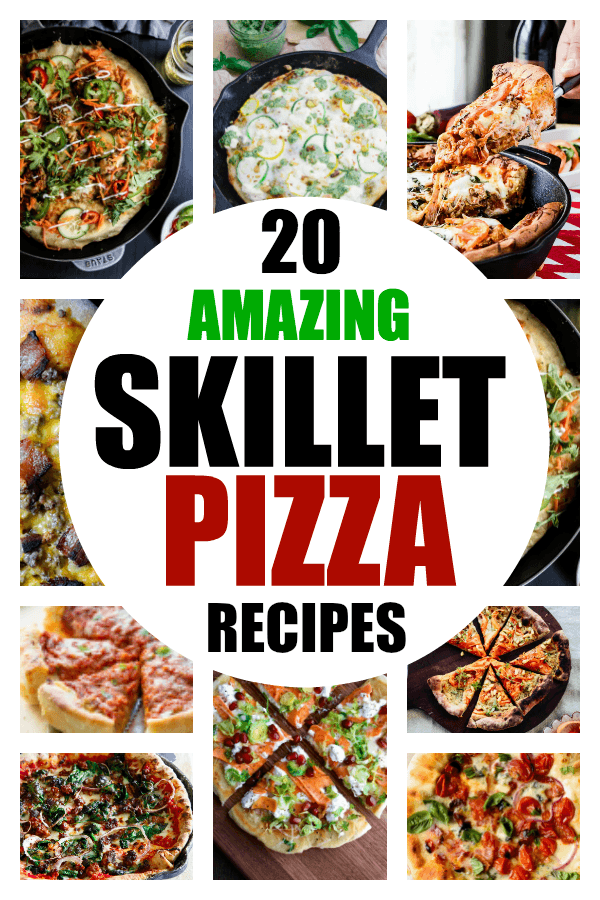 20 Skillet Pizza Recipes
Chicago-Style Deep Dish Pizza by Saving Dessert
Skillet Brussels Sprouts Bacon Pizza by How Sweet Eats
Carrot, Pine Nut, and Parmesan Skillet Pizza by Top With Cinnamon
Spinach Artichoke Skillet Pizza by Seasons And Suppers
Chicken Meatball Bahn Mi Skillet Pizza by Climbing Grier Mountain
Tomato, Bacon and Blue Cheese Skillet Pizza by Fork Knife Swoon
Spicy Harissa, Spinach and Feta Skillet Pizza by A Beautiful Plate
Skillet Margarita Polenta Pizza by Simply Healthy Kitchen
Skillet Pizza With Mushrooms And Goat Cheese by Tasty Seasons
Skillet Zucchini Pesto Pizza by Running To The Kitchen
Eggplant Parmesan Caprese Skillet Pizza by The Crumbly Kitchen
Figgy Brie & Roasted Pear Skillet Pizza by The Pig And Quill
Spiralized Sweet Potato Pizza Skillet by Detoxinista
Skillet Pizza with Sweet Potatoes, Brussels Sprouts, and Ricotta by AZ Grab A Plate
Bacon Cheeseburger Skillet Pizza by How Sweet Eats
30-Minute Cheesy Avocado Skillet Pizza Bread by Averie Cooks
BBQ Chicken Skillet Pizza by Seasons And Suppers
Whole Wheat Chorizo Spinach Skillet Pizza by Running To The Kitchen
Clean Eating Baked Skillet Frittata Pizza by The Gracious Pantry
Pepperoni Bubble Pizza by Onion Rings And Things
MORE AMAZING SKILLET RECIPES
Also check out these Summer Skewer Recipes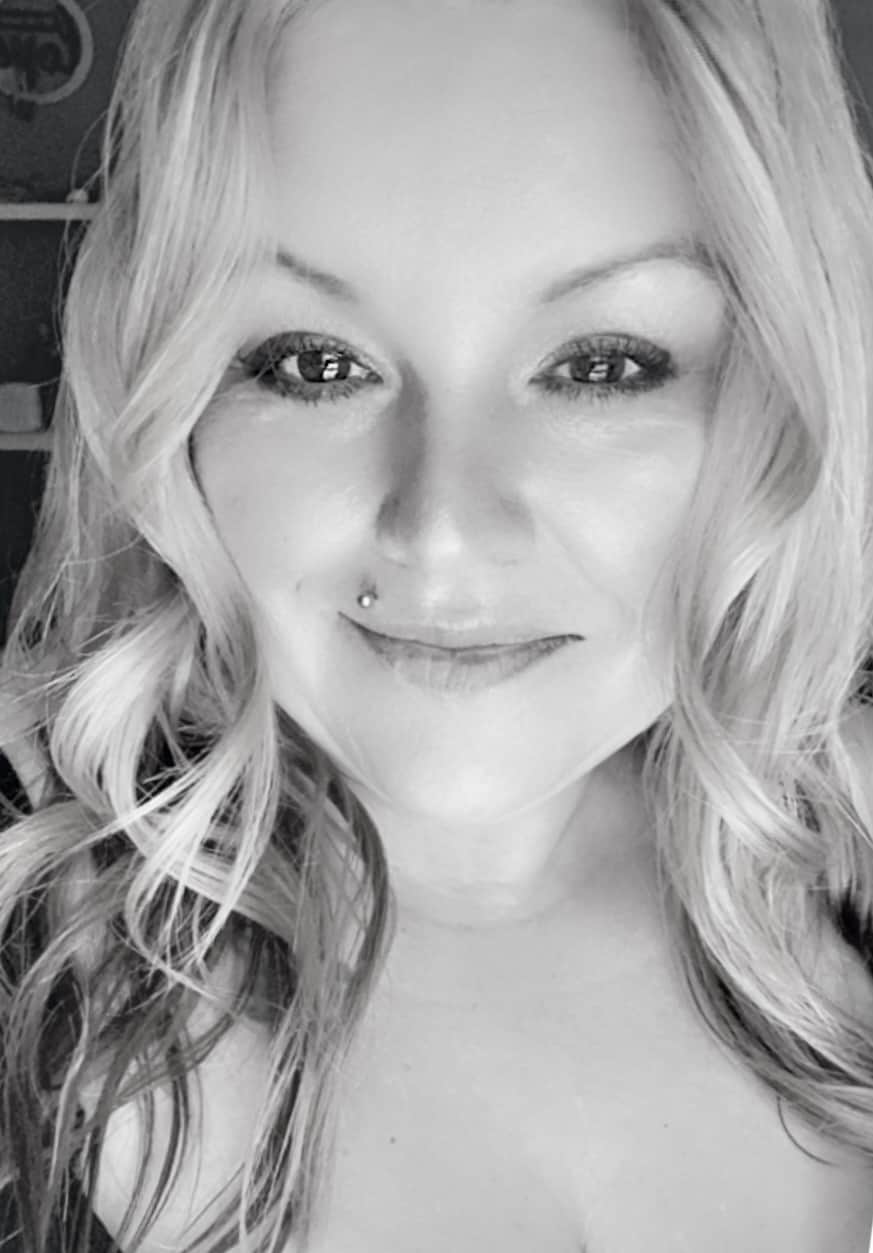 Owner & Lead Recipe Developer for It's Simple! since 2015, where you will find our best Family Favorites & Keto Low Carb Dishes with Helpful Cooking Tips & Hints in each post. Many Thanks for Stopping By, Enjoy!