Our keto pizza skillet is a fantastic way to get your pizza fix when you aren't in the mood to make low carb crust. We love our fathead dough, but sometimes we are too lazy to make it!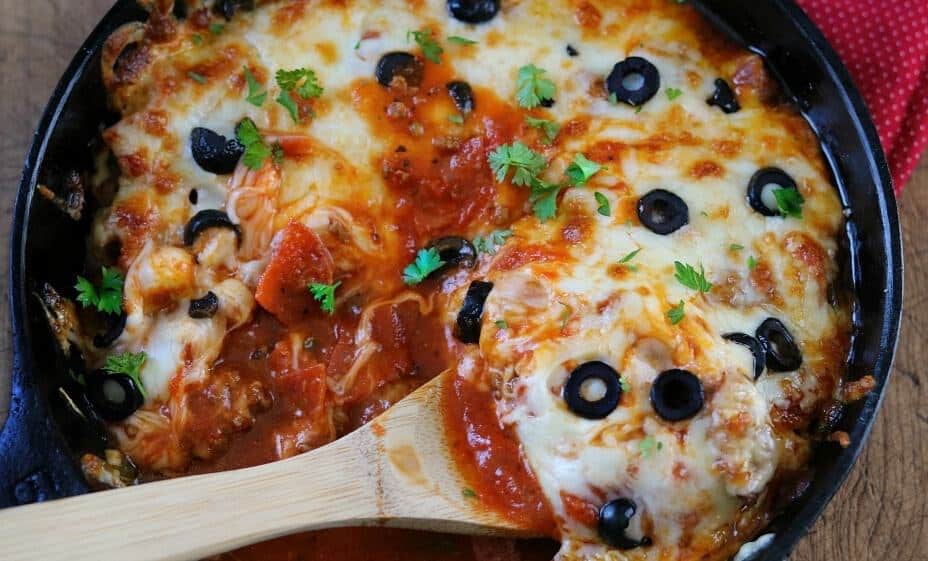 Keto Pizza Skillet
Ok folks! THIS recipe is comfort food that we can actually have and not feel guilty about eating. Our keto pizza skillet mimics a supreme pizza simply without the crust. Now, don't get me wrong, we love our fathead dough. Sometimes I am just too busy (lazy) to make it.
In about 15 minutes this keto pizza skillet was done and on the table.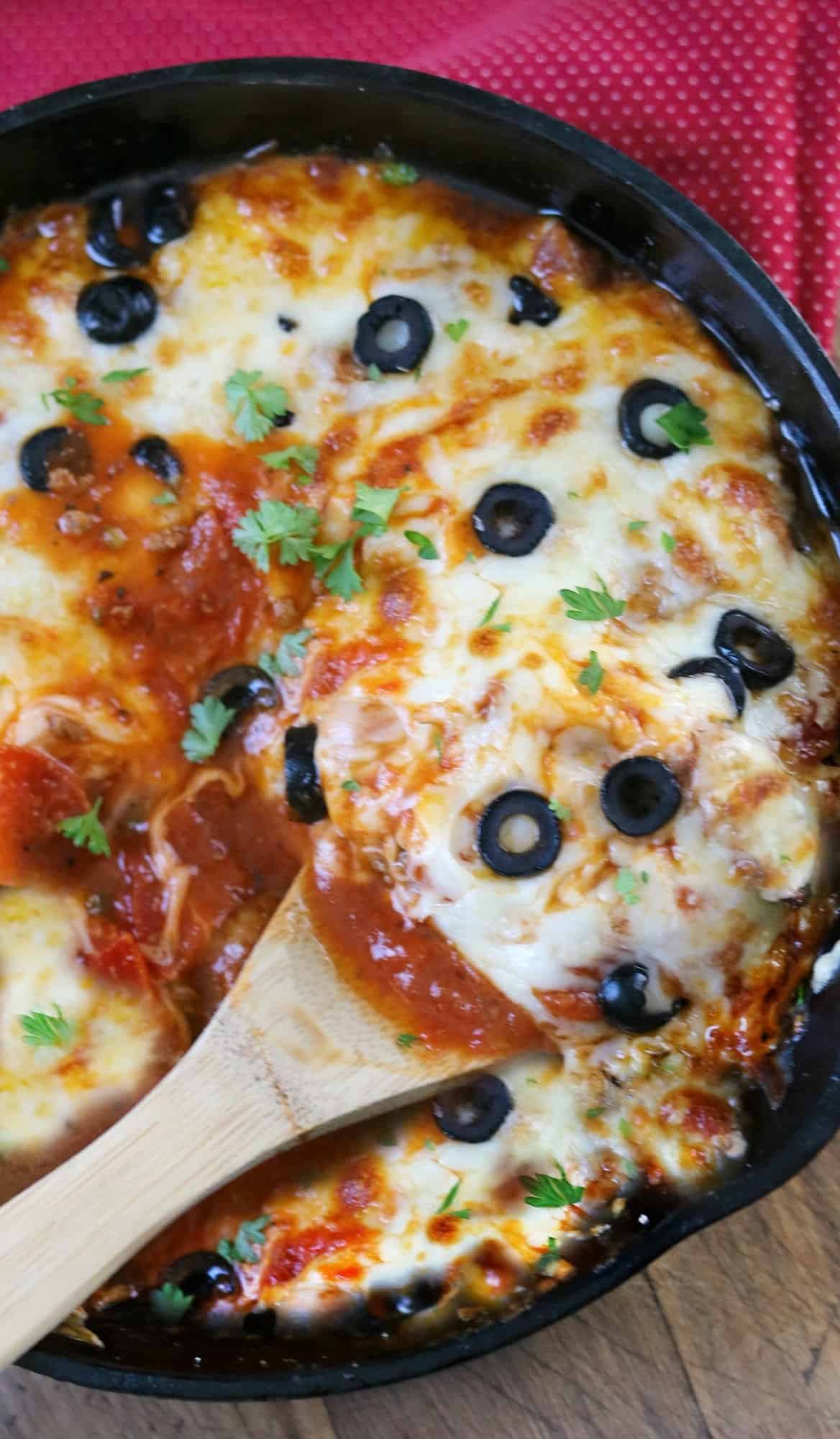 Make it a
Keto Pizza Dip
The best part about this pizza skillet is that you can add or omit any ingredient you wish. Leave off the black olives, add mushrooms, whichever! This is also a family friendly dish that everyone can enjoy. Just because it is called "keto" doesn't mean something different was done to it that carb eaters won't like. We simply skipped the crust! It also serves as a keto pizza dip!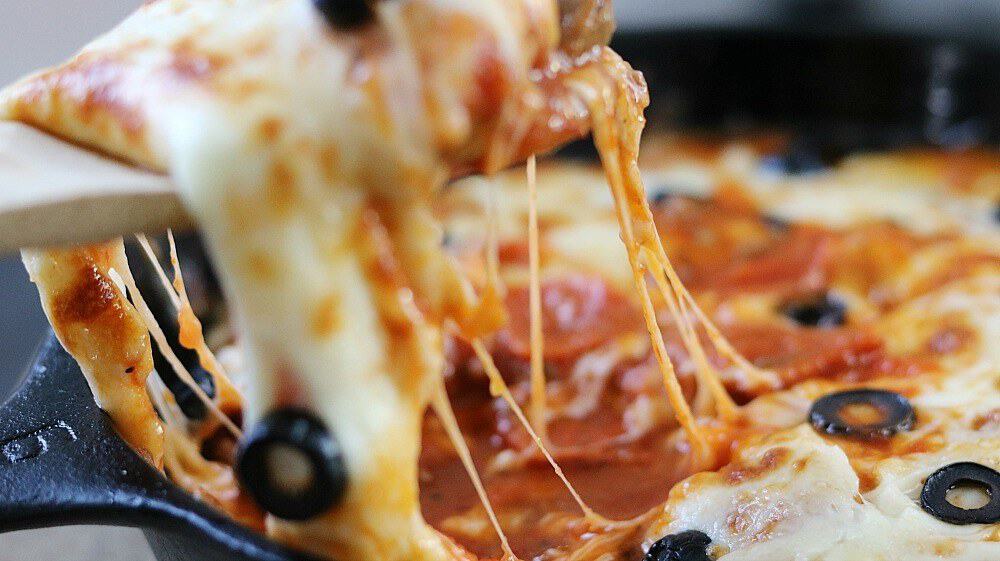 This keto pizza skillet can also be enjoyed like a dip. Try adding a layer of ricotta cheese on the bottom then chow it down with celery, broccoli and even keto approved crackers.
You will see below that I made a note about the nutrition facts, be sure to read that. It is helpful.
Making our keto pizza skillet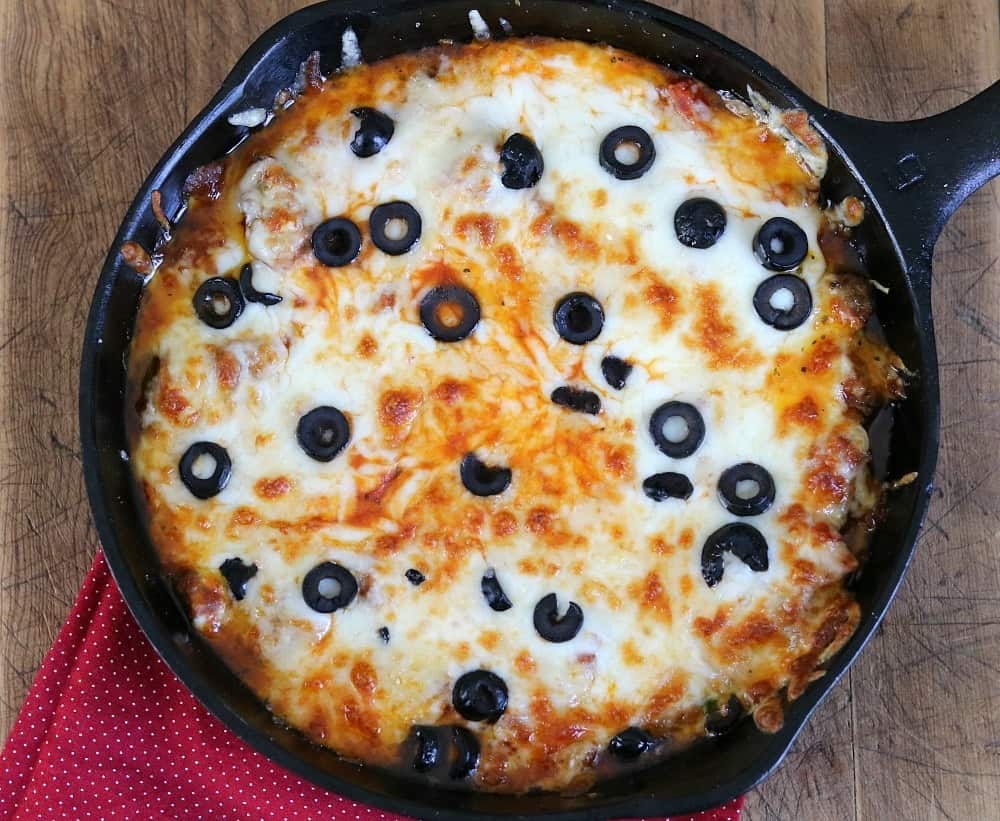 Note- I purposely created this nutrition label using ingredients that would make it on the high side. You can reduce the carbs and calories by choosing items such as sugar free marinara or chicken sausage.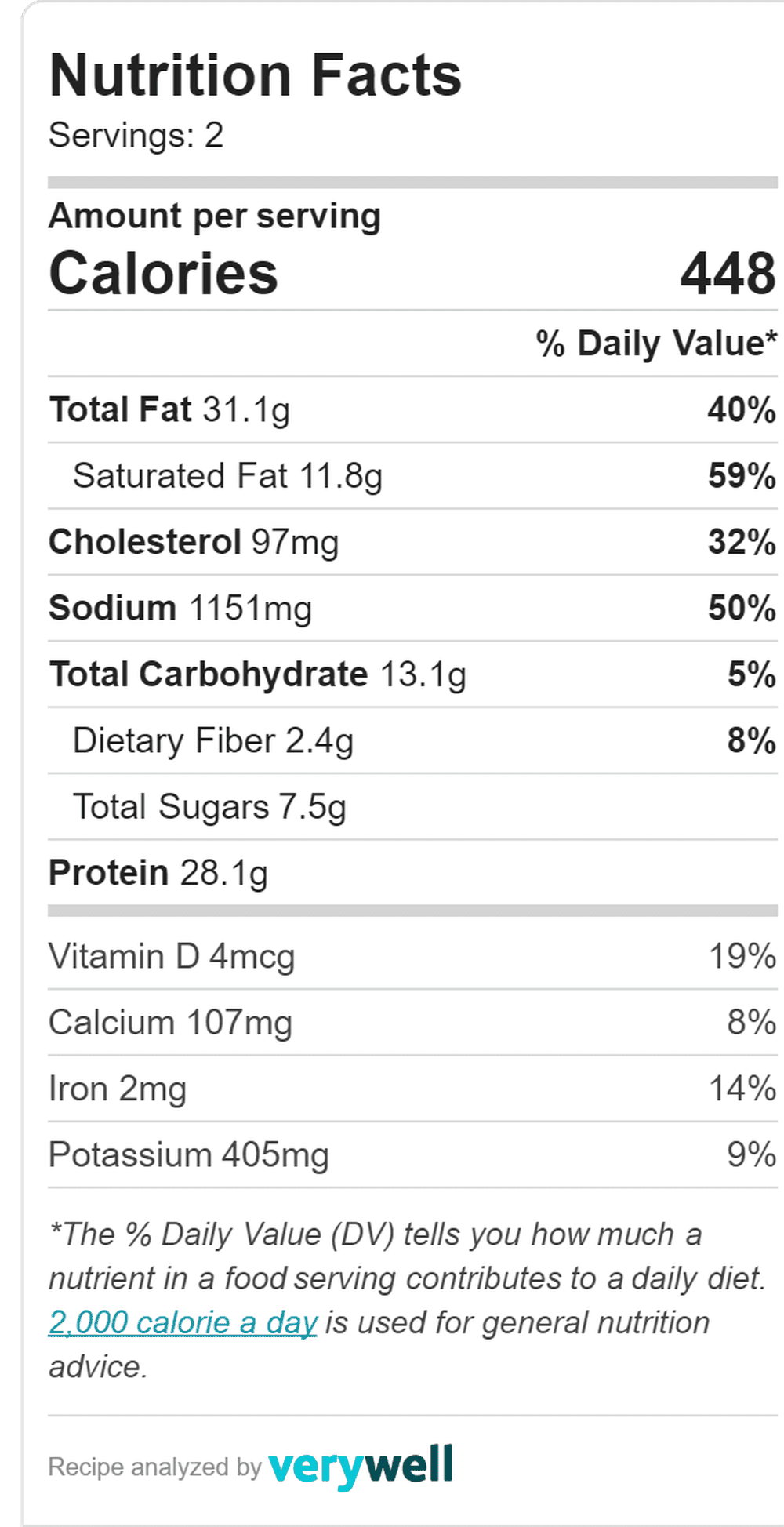 I love that you included the video here, thank you for that! Sometimes I see them on social media and then can't find them again!
RECIPE VIDEO TUTORIAL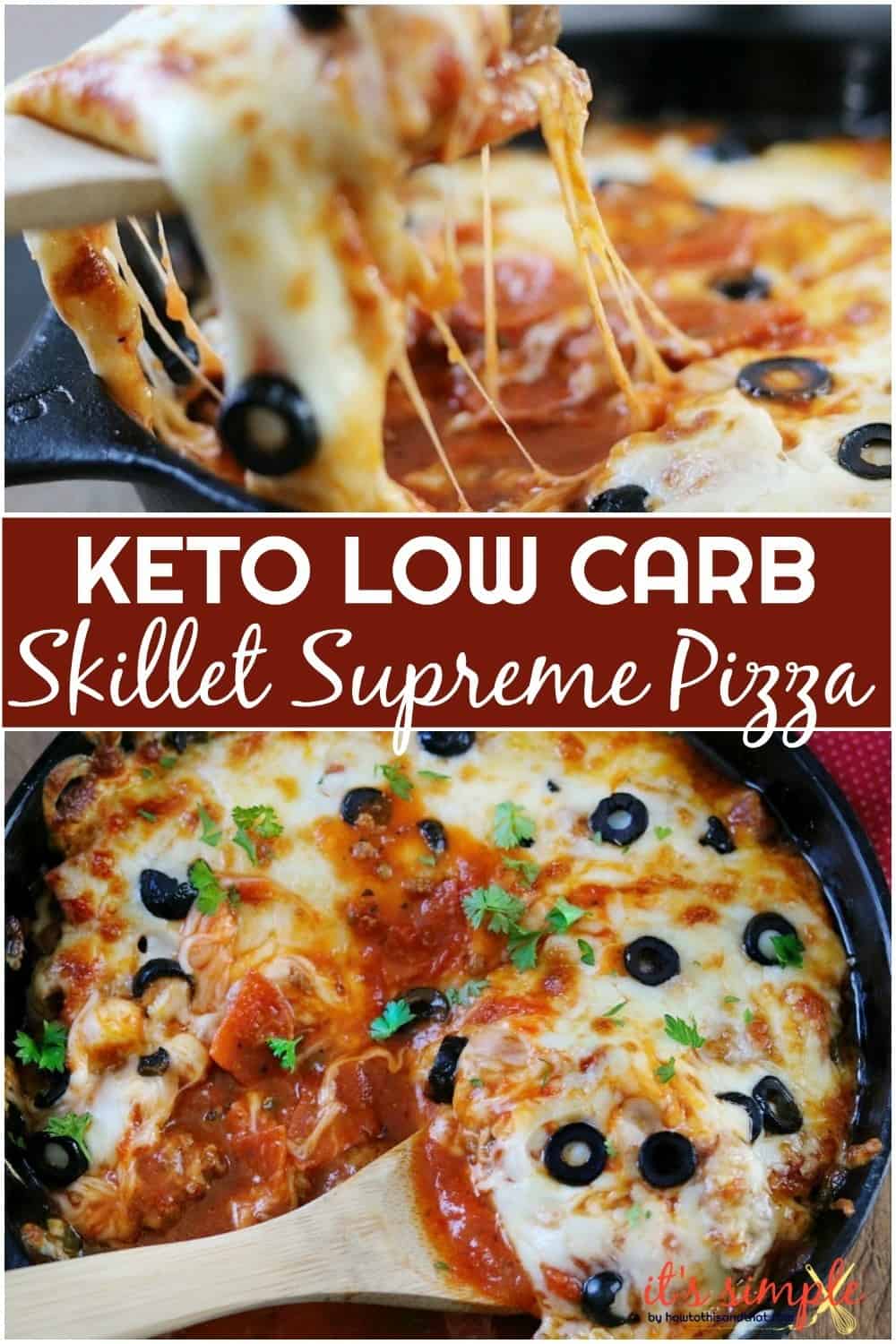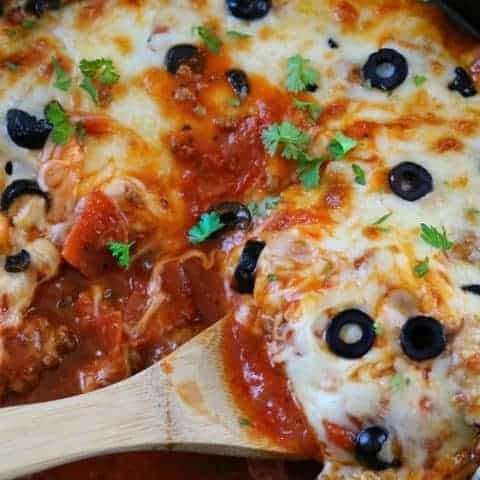 Keto Pizza Skillet
Our ketp pizza skillet is the perfect dish to get your fix when you don't want to make (or aren't in the mood for) keto crust! 
Ingredients
1 italian sausage link
⅓ lb ground beef
¼ cup diced onion
⅓ cup diced green pepper
10 slices pepperoni, cut into 4ths
¾ cup mozzarella, shredded
¼ cup parmesan, grated
½ cup marinara
¼ cup black olives, optional
The seasonings
1 teaspoon garlic powder
1 teaspoon Italian blend seasoning
½ teaspoon pink himalayan salt
½ teaspoon cracked black pepper
Instructions
Heat a cast iron skillet over medium, drizzle with olive oil.
Add green peppers, onions, ground beef, italian sausage and seasonings. Saute until cooked through.
Stir in pepperoni, top with marinara
Top with cheeses and black olives. Place skillet under broiler until cheese is melted, golden and bubbly.
Notes
Eat this as is or try spooning it over spaghetti squash or zucchini ribbons! 
Nutrition Information:
Yield:

2
Amount Per Serving:
Calories:

448
And for dessert ...... Keto Mint Chocolate Chip Fudge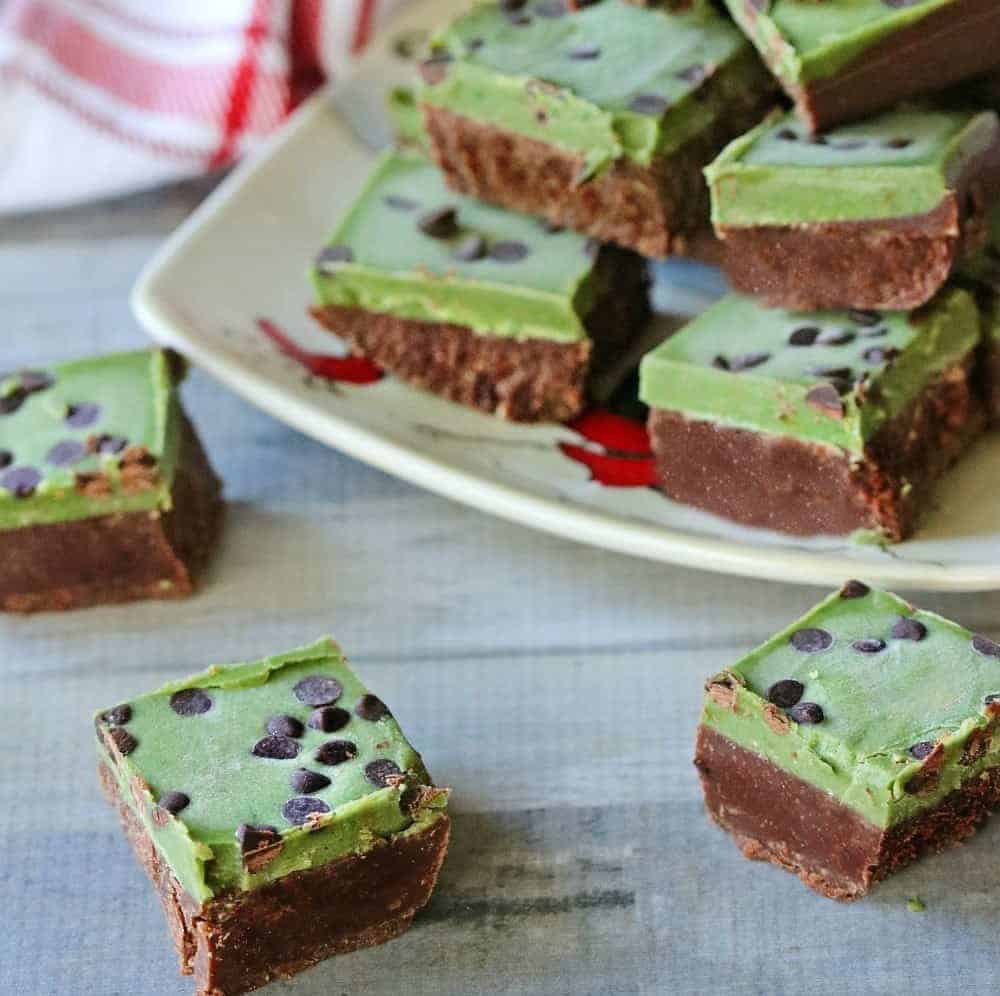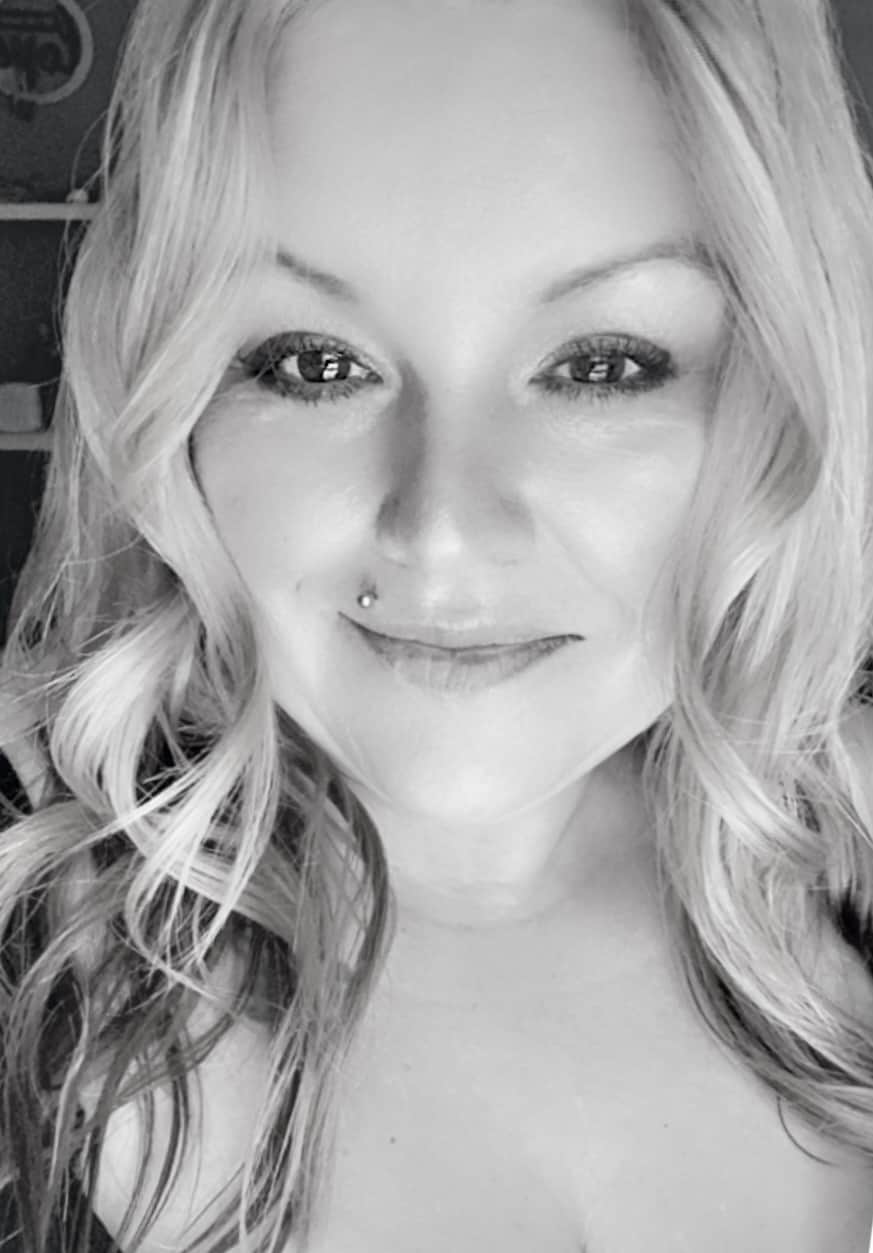 Owner & Lead Recipe Developer for It's Simple! since 2015, where you will find our best Family Favorites & Keto Low Carb Dishes with Helpful Cooking Tips & Hints in each post. Many Thanks for Stopping By, Enjoy!