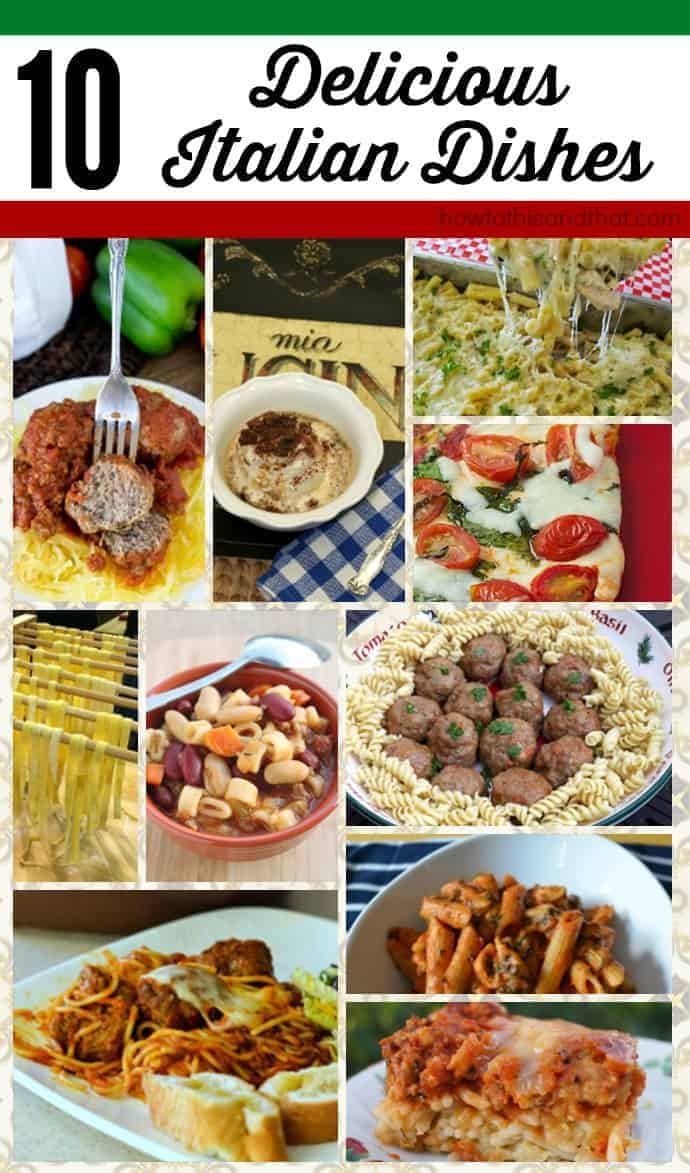 10 Delicious Italian Dishes That You Simply Must Make
Italian Dishes are a huge part of my weekly menu plan!
Italian Dishes- The cost to eat out at your favorite Italian restaurant should be motivation enough to get you cooking in the kitchen!  I make it a habit to recreate, or try to duplicate, my favorite dishes from restaurants so that we can save some money.  It is fun to go out to eat,  but we have limited it to once a month.  Instead, we make it fun at home!  Try one of these delicious Italian dishes next time you are craving some yummy pasta and meatballs, stay home, make a fun night of it.  Cooking at home can be great fun ( and learning experience experience) for the kiddos too!  Enjoy.
Homemade Pasta Dough-    usually a lot easier than you would think to make!
Chicken Pasta Florentine- I  love spinach in any dish!
Baked Spaghetti-  Baked? Awesome.. let's try something new.
Paleo Meatballs -  If you are going to eat clean,  there is no reason to nix meatballs!
Baked Turkey Meatballs- This one I may try myself!  We usually opt for chicken meatballs.
Baked Spaghetti with Meatballs- make this one a weekend favorite
Caprese Style Pizza- nothing fresh mozzarella on anything
Copy Cat Olive Garden Pasta e Fagioli Soup-  Olive Garden copycat, need I say more?
Vanilla Ice Cream with Espresso and Chocolate Hazelnut Biscotti Crumbs-  perfect with a latte!
Chicken Alfredo Baked Ziti-  add some broccoli!
MAKE OUR GARLIC BREAD WITH ONE OF THESE ITALIAN DISHES!
Not only is this bread easy to make, but it uses a life changing short cut and includes an amazing garlic butter recipe!  Don't worry, there is no yeast needed! +-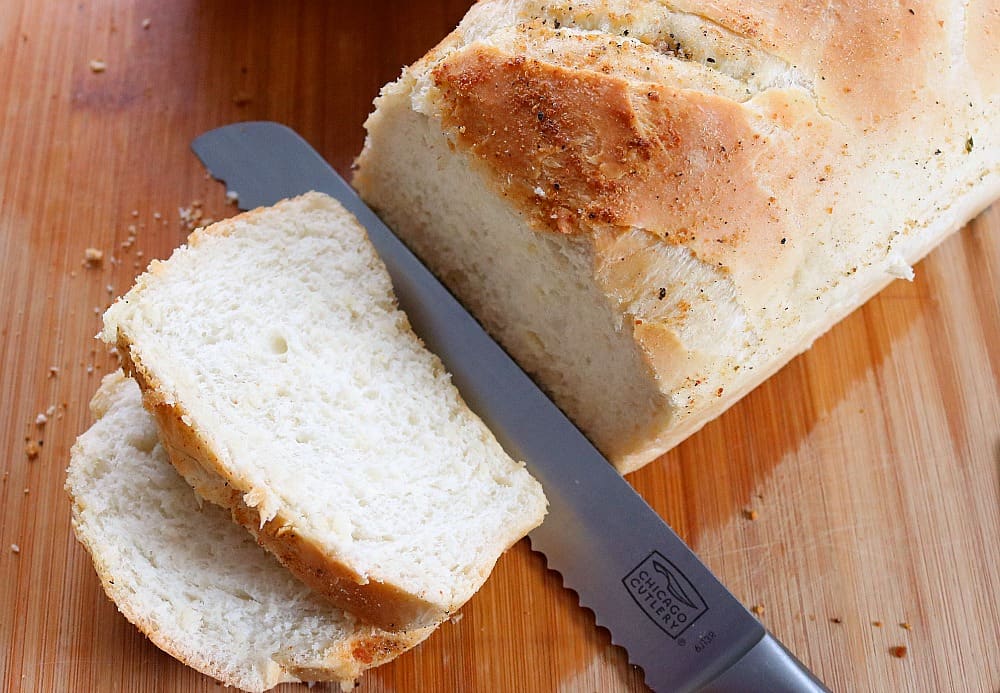 For more amazing recipes, be sure to check out our recipe archives!