Healthy power bowl recipes to get you through your day! Light, fresh, easy clean eating recipes that are packed full of antioxidants, vitamins and other benefits, including some are also raw food diet approved! Buddha bowls for all occasions are calling your name below.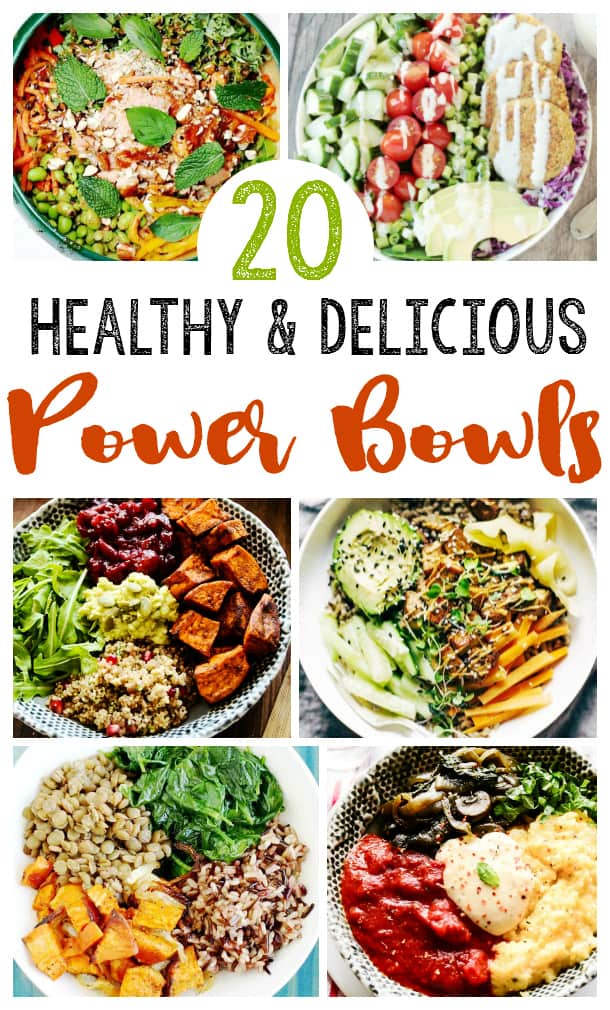 Power Bowl Recipes
A list of some of our favorite clean eating recipes that include whole grains, fresh fruits, vegetables and more.  These healthy recipes are kid friendly and can be easily put together any day of the week.
Some of these recipes are perfect for if you are following the fresh food, raw food diet. The best part, there is minimal or no cooking for some of these recipes.
What is the raw food diet?
The raw food diet consists of primarily fruits and vegetables that are consumed without being prepared beyond a certain cooking temperature, usually nothing over 119 degrees.
Raw dieters do not consume any processed or pasteurized foods, but typically use methods such as juicing, sprouting, blending and another similar process.
Most raw dieters also consider themselves to be vegan, only eating fruits, vegetables, nuts, and seeds.  Reducing inflammation and weight loss are two of the main reasons people switch to a raw food diet.
Though all these recipes below may not follow the raw food diet, they are healthy and can provide some amazing benefits.
What is a Power Bowl
A power bowl is like a salad, but one that The Rock or Jason Mamoa would eat. They are more hearty and full of protein whether it be from meat or a vegan option. A power bowl eats more like a meal and you certainly won't feel hungry afterward. Some typical power bowl ingredients include things like
Chicken or Salmon
Chick Peas or Lentils
Nuts
Berries
Greens
Even roasted veggies like cauliflower and sweet potato
Often a power bowl is a deconstructed healthy version of a meal, like this pizza from Blissful Basil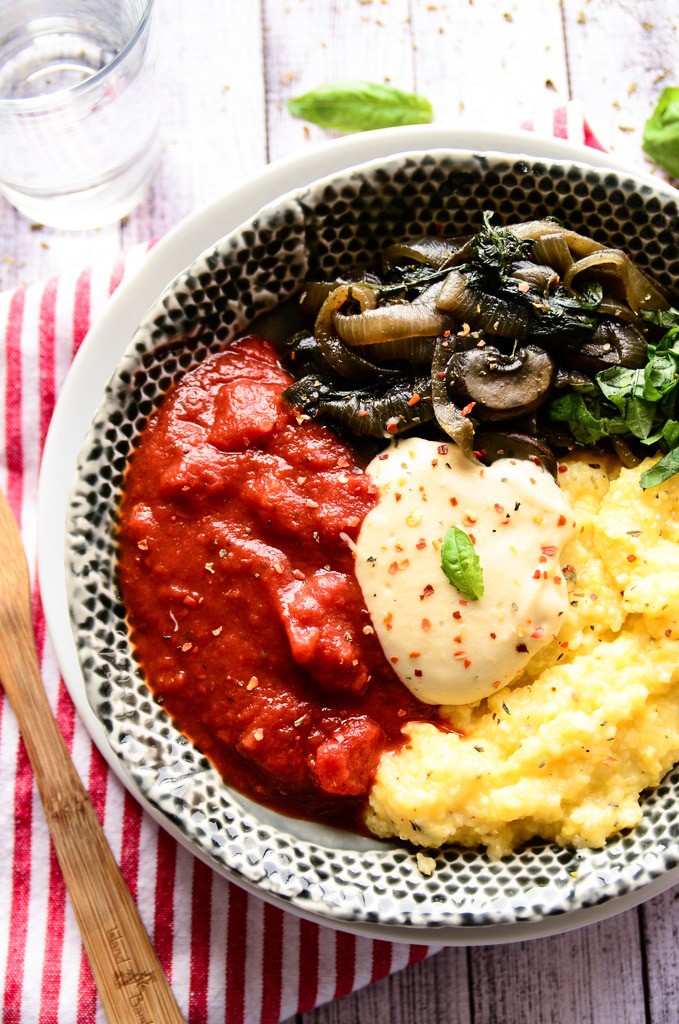 Are Power Bowls healthy
Power bowls are mainly full of rich and healthy foods. From fresh crisp veggies to proteins like shrimp and chicken. You will find this is a great way to fill your tummy and fuel your body in a healthy way. I am sure some power bowls might be a little less healthy but most are an incredible dinner or lunch option.
Can You Freeze Power Bowls
Unfortunately, since you use fresh ingredients you will find they do not freeze well. Now if you plan to use shredded chicken, quinoa, or other ingredients that do freeze well you could partially freeze ingredients and then assemble the rest of the items. So in a sense, you could partially meal prep for later.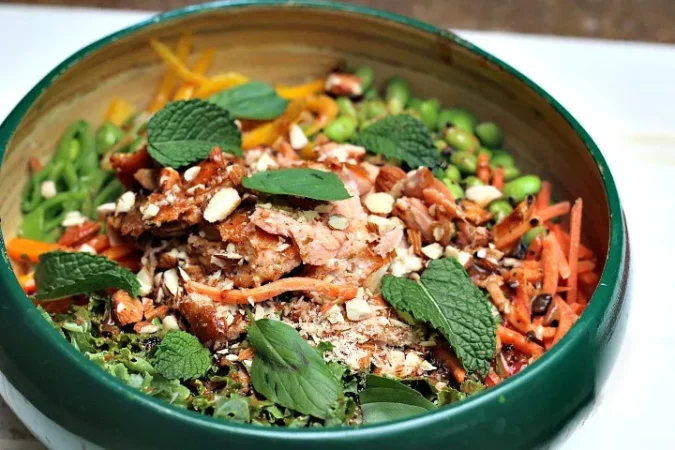 Beautiful Thai Salmon Bowl from Dishin' and Dishes.
Power Bowls and Buddha Bowl Recipes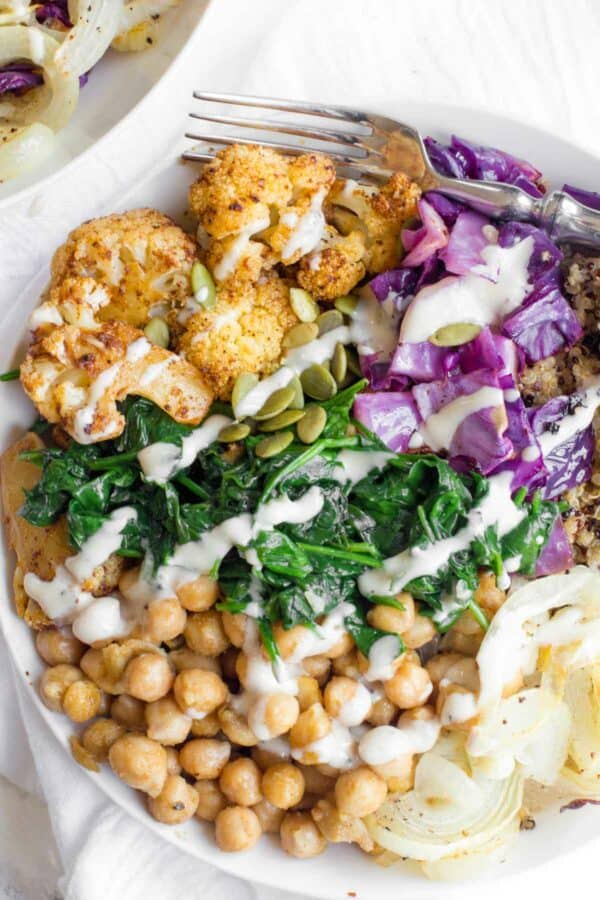 Cauliflower and Quinoa Bowl from Wholefully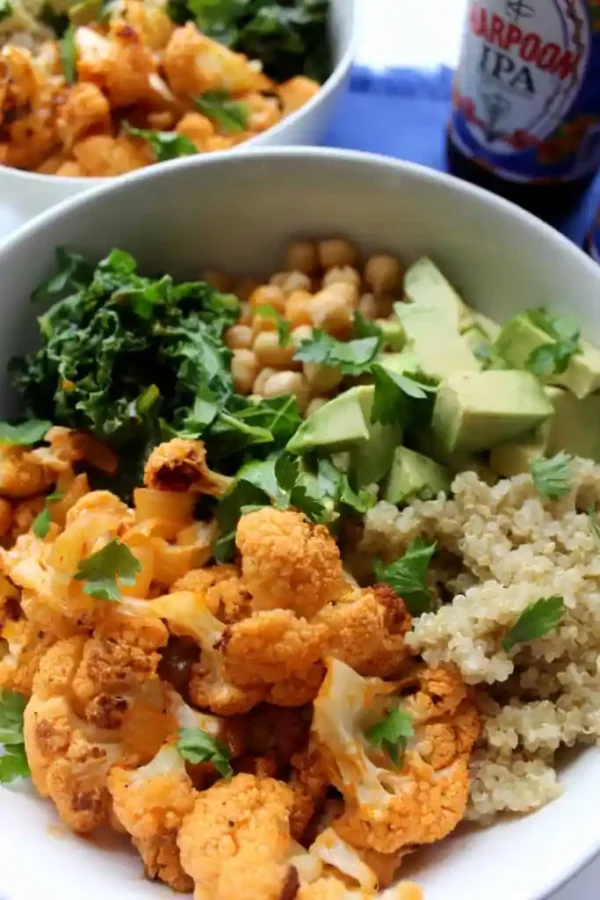 For me, I get tired of eating the same things over and over again. So if you are into clean eating whether it be for a New Year resolution or a lifestyle change, you will find incredible options that make the transition easier.
Powerbowls make eating healthy fun. Instead of just a simple salad, they are loaded with flavorful ingredients and tend to be a lot more hearty & satisfying.
More amazing clean eating recipes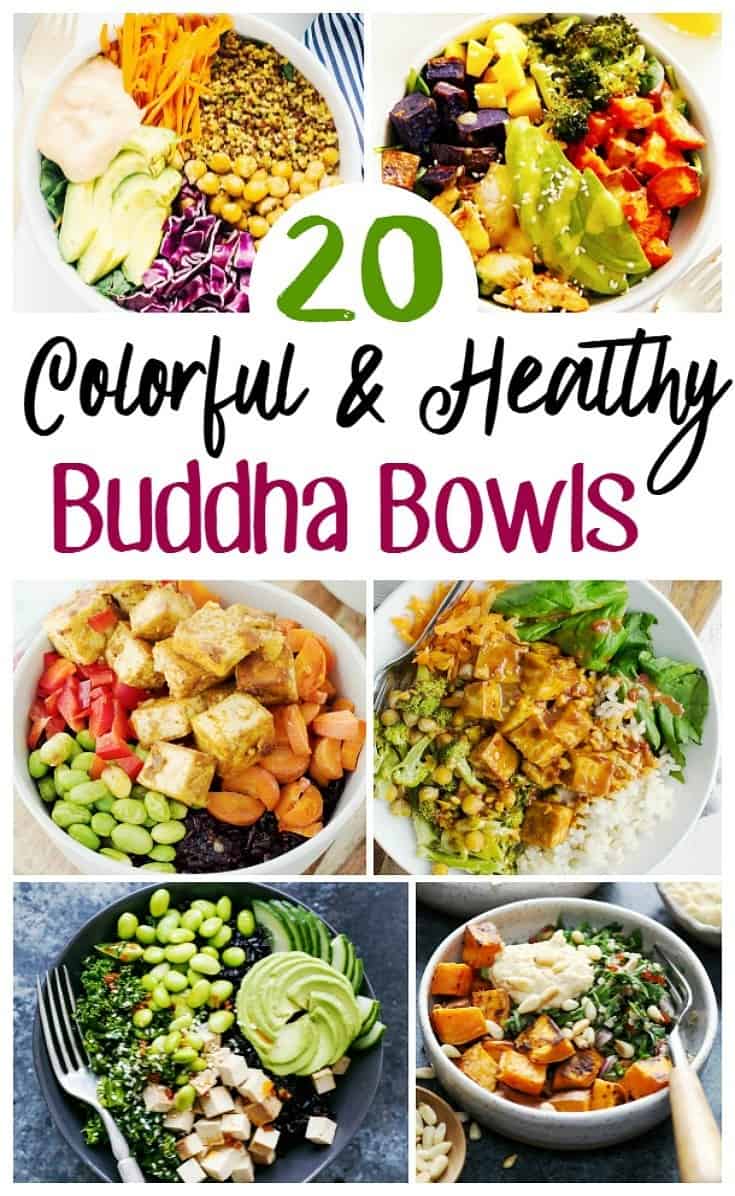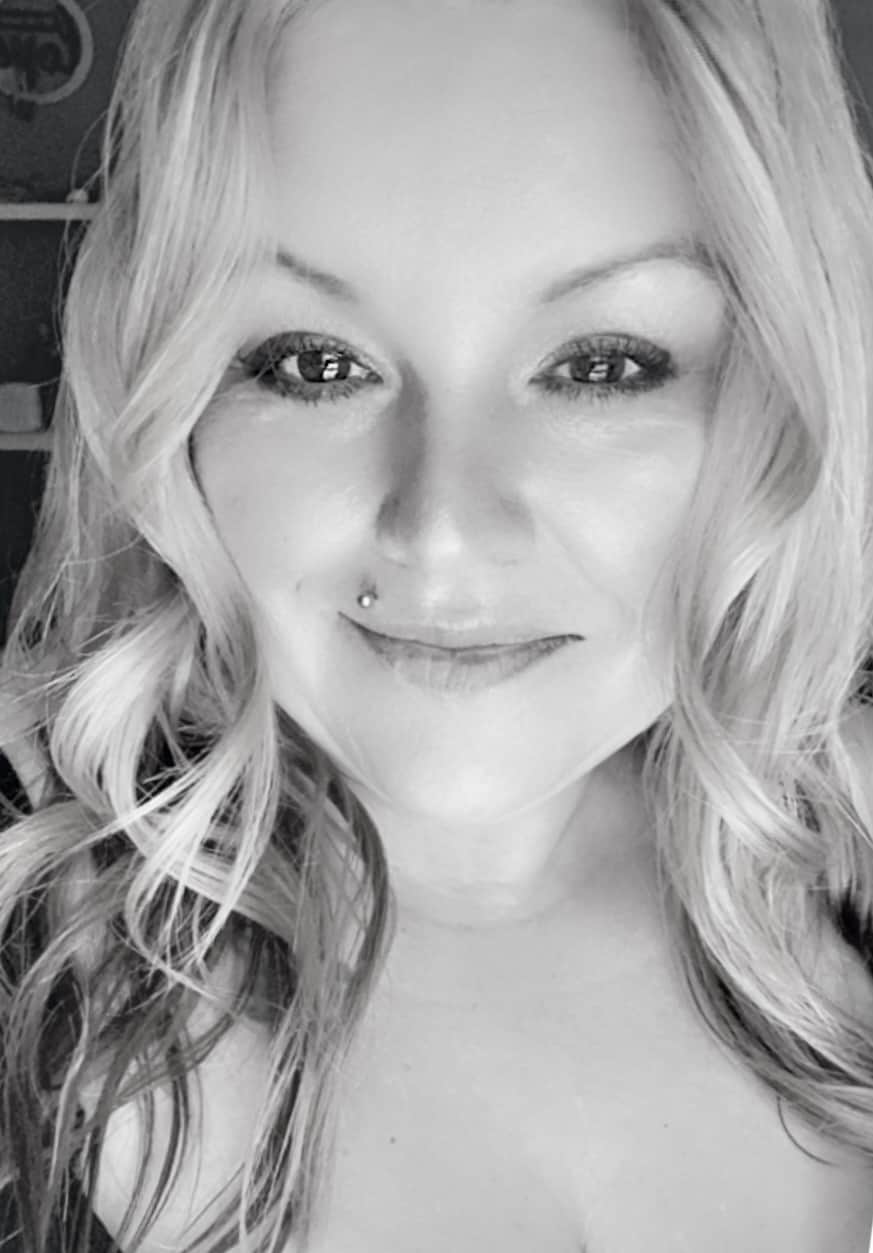 Owner & Lead Recipe Developer for It's Simple! since 2015, where you will find our best Family Favorites & Keto Low Carb Dishes with Helpful Cooking Tips & Hints in each post. Many Thanks for Stopping By, Enjoy!