If you like pumpkin and oatmeal raisin cookies, you will love this mash up- pumpkin oatmeal raisin cookies. Moist, delicious and a true taste of fall. A pumpkin cookie recipe that has a nice twist in flavor with the oats and plump raisins. Pumpkin oatmeal cookies are so popular in our home.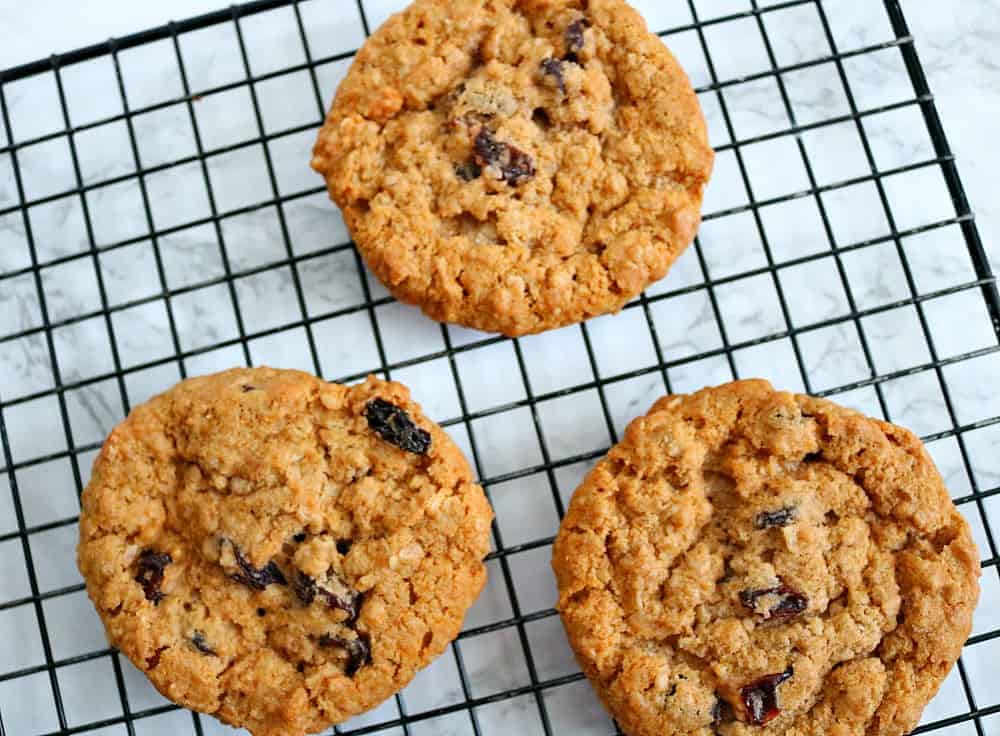 Pumpkin Oatmeal Raisin Cookies
Do you love the rich, flavor of a pumpkin cookie? Or the heartiness of oatmeal raisin cookies? You are sure to go crazy for this mash up- pumpkin oatmeal raisin cookies! These have all the wonderful texture of a traditional oatmeal cookie, but with added moisture and softness from the addition of pumpkin to the recipe.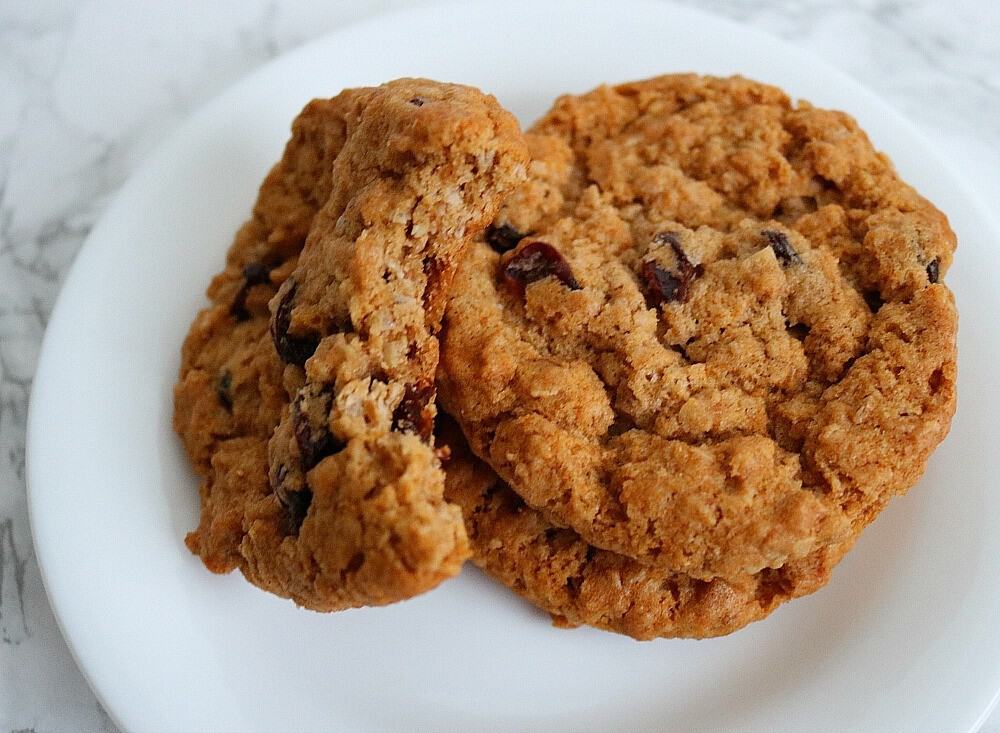 Pumpkin Oatmeal Cookies
Try serving these packed with vanilla ice cream. Or, you can package them in zip top bags and throw them in your bag to enjoy while out hiking, apple picking or any other fall activity, they are a perfect fall treat! Best of all they are an easy pumpkin cookie recipe that doesn't take a ton of time to make.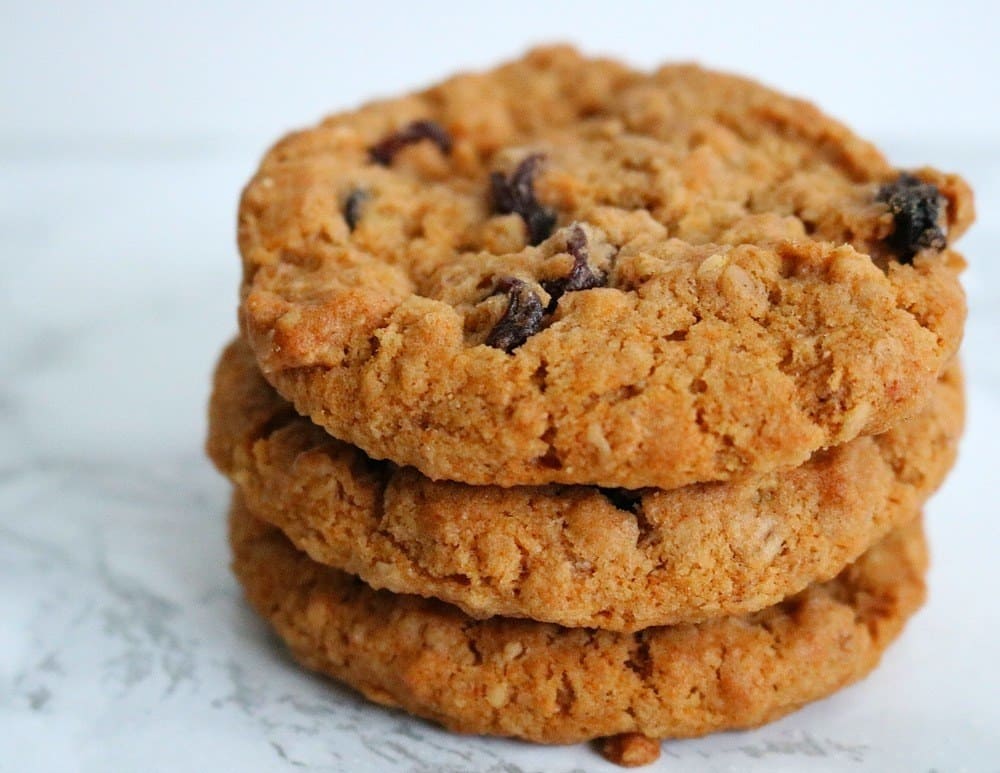 Fall cookie recipes
For another amazing oatmeal cookie a bit more on the healthy side, try our:
Hearty Cinnamon Spice Date Pecan Breakfast Cookies| Whip these up for a quick breakfast recipe on the go. Hearty and delicious date pecan cookies that have a nice hint of cinnamon to them.
Hot Chocolate Cookies | If you love hot chocolate give these hot chocolate cookies a try. A milky chocolate cookie that has the rich flavors of cocoa in every bite.
Loaded M&M Cookies | Loaded M&M cookies are some of my favorites. There is something about m&m's in cookies that offer that chocolatey crunch in every bite that wins me over.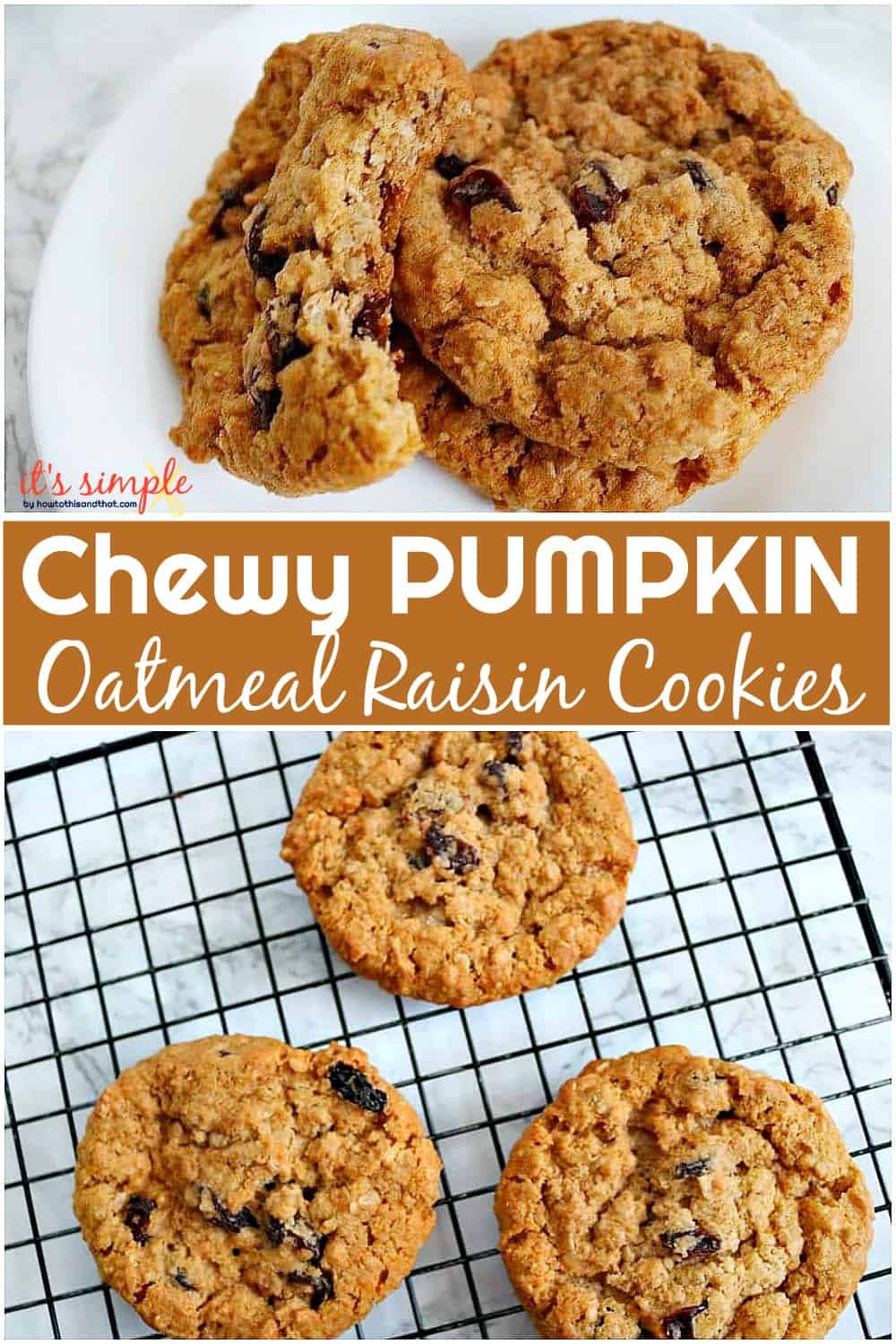 Here is how to make our pumpkin oatmeal raisin cookies: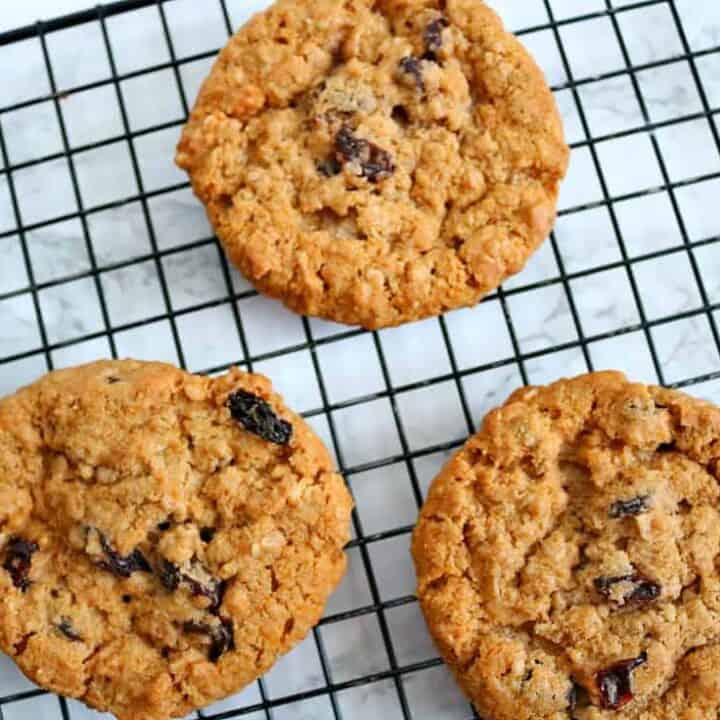 Pumpkin Oatmeal Raisin Cookies
A twist in the classic, these pumpkin oatmeal cookies combine two amazing flavors to make a cookie that will blow your mind! Spiced, sweet, chewy and soft.  Everything you love about a cookie. 
Ingredients
1 stick Butter, softened
¾ cup light brown sugar
¼ cup white granulated sugar
2 eggs
1 teaspoon vanilla extract
½ cup pumpkin puree
11/2 cup all purpose flour
2 teaspoon baking powder
½ teaspoon cinnamon
½ teaspoon nutmeg
½ teaspoon salt
21/2 cup rolled oats
1 cup raisins
Instructions
Preheat oven to 325. We employ the ONE BOWL method!
In a large bowl, cream butter, sugar, eggs and vanilla.
Add pumpkin and mix until combined.
Add all dry ingredients, one at a time, continue mixing.
Hand stir in raisins.
Drop 2" scoops onto a sheet pan.
Bake 10-12 minutes or until golden brown.
Cool on rack. To freeze, wrap in plastic and store in freezer bag.
Can You Freeze Pumpkin Oatmeal Cookies
You can freeze these cookies. What I do is bake them all up, and then allow the cookies to cool down on the cooling rack. Then you will transfer to a freezer bag or airtight container. Your pumpkin cookies will store in the freezer for up to three months.
Can I Swap Raisins for Chocolate Chips
Yes, you can easily swap the raisins for chocolate chips if you are not a raisin fan. I personally love oatmeal raisin cookies but I also love the chocolate chip version. So feel free to do whichever you prefer.
If you want you can even use a sugar-free chocolate chip to use in the recipe.
Pumpkin Puree vs Pumpkin Pie Mix
Here is the thing, this recipe needs to be pumpkin puree. If you were to buy a pumpkin pie mix it will not work, as other ingredients are in the mix and you need just puree. So look for pumpkin puree canned, or make your own puree to measure and use in this pumpkin cookie recipe.
Can You Use Quick Oats in this Pumpkin Oatmeal Cookie Recipe
You need to use rolled oats or old fashioned oats in this recipe. Quick oats are more small flakes of oats where old fashioned is heartier pieces. That is going to give you a nice chew to these cookies and bring the recipe together nicely. So I recommend buying rolled oats instead of a quick oat.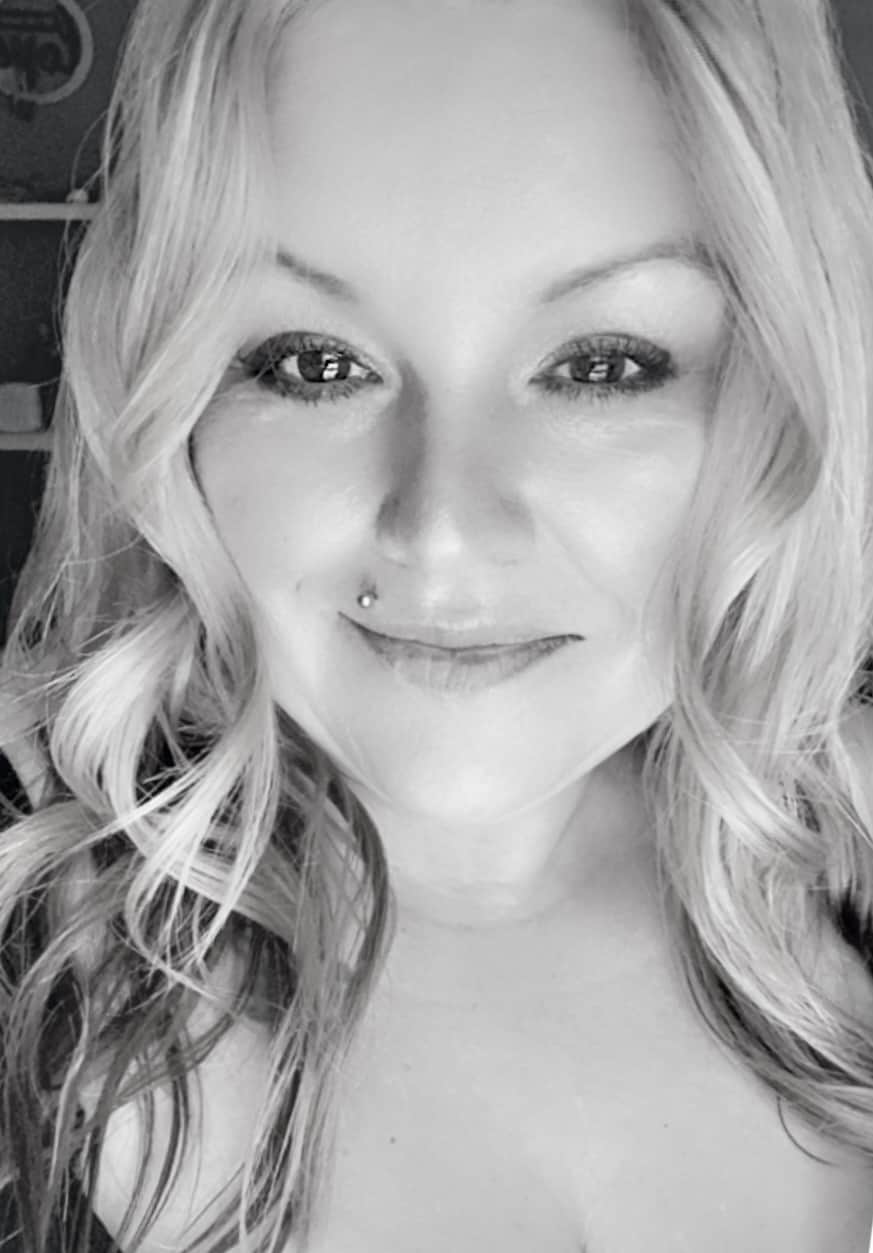 Owner & Lead Recipe Developer for It's Simple! since 2015, where you will find our best Family Favorites & Keto Low Carb Dishes with Helpful Cooking Tips & Hints in each post. Many Thanks for Stopping By, Enjoy!