These M&M cookies are soft with a perfectly crunchy edge and are loaded with colorful mini candies! The addition of cream cheese makes them extra moist and a not so secret ingredient really puts this m and m cookie recipe over the top, come check it out!

 Super Soft Overloaded M&M Cookies
With a not so secret ingredient
Cream cheese adds incredible flavor to baked goods. It also gives cookies the tender texture that so many people crave. Overload them with M&M's and you've got a batch of cookies that everyone is sure to love. But, wait-  did you know that adding cornstarch to your cookie recipe can result in a super amazingly soft cookie?  YES! We learned the trick from American Heritage Cooking....    genius!

These Super Soft Overloaded M&M Cookies are something your family will request over and over. Best of all, you can get seasonal M&M's and make these cookies for every holiday imaginable. You could even tint the dough with food coloring to make the cookies even more festive. Make up big batches and then give these away as gifts for Christmas, Halloween, or even Valentine's Day.
Here is how to make our M and M Cookie Recipe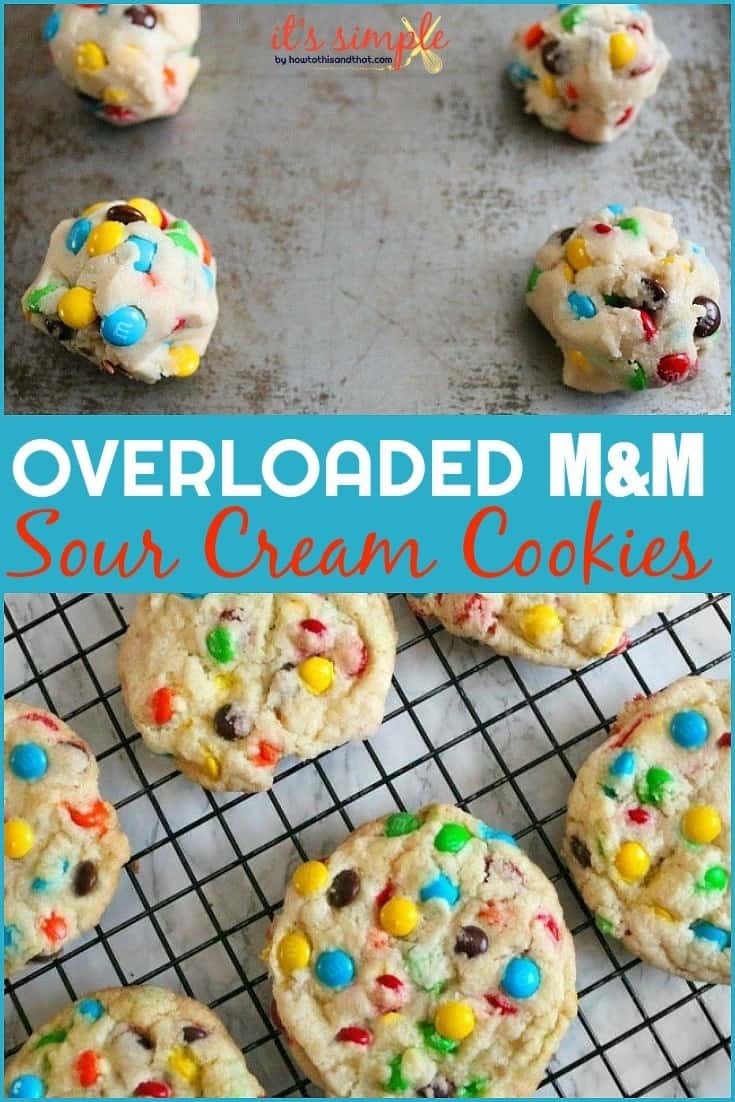 For another amazing cookie that is soft and full of chocolate greatness try our
Pumpkin Oatmeal Raisin Cookies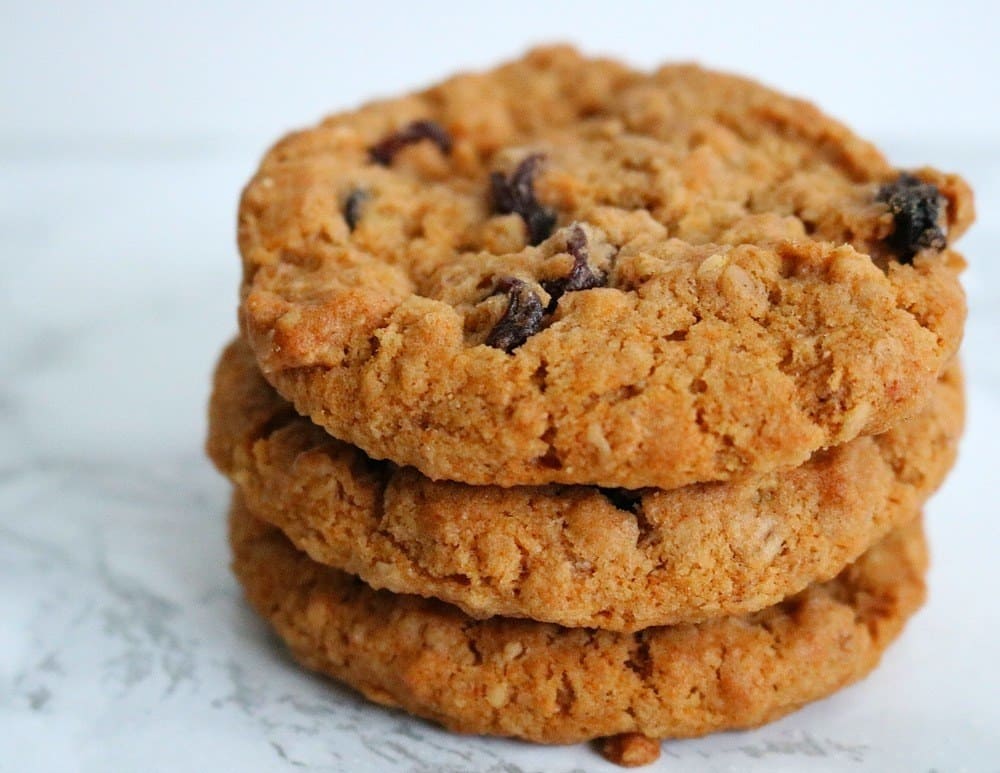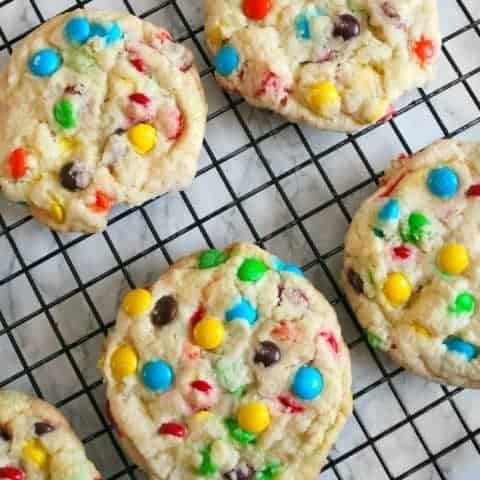 Overloaded M&M Cookies
A delicious super soft sugar cookie base overloaded with m&m's!  You won't believe the texture our "secret" ingredient gives these cookies! 
Ingredients
2 sticks real butter
1 ½ cups white sugar
2 whole eggs
1 cup sour cream
1 teaspoon vanilla
2 ½ cups purpose flour
1 teaspoon baking powder
½ teaspoon baking soda
2 teaspoon Corn Starch
½ teaspoon salt
1 bag M&M Candies
Instructions
Preheat oven to 350.
In a large bowl, cream butter, sugar, eggs and vanilla. Hand stir in sour cream.
Add dry ingredients and mix until fully combined. (We use the one bowl method).
Stir in M&M's.
Scoop 2" spoonfuls onto sheet pan.
Bake 8-10 minutes or until golden brown and set up.
Cool on wire rack.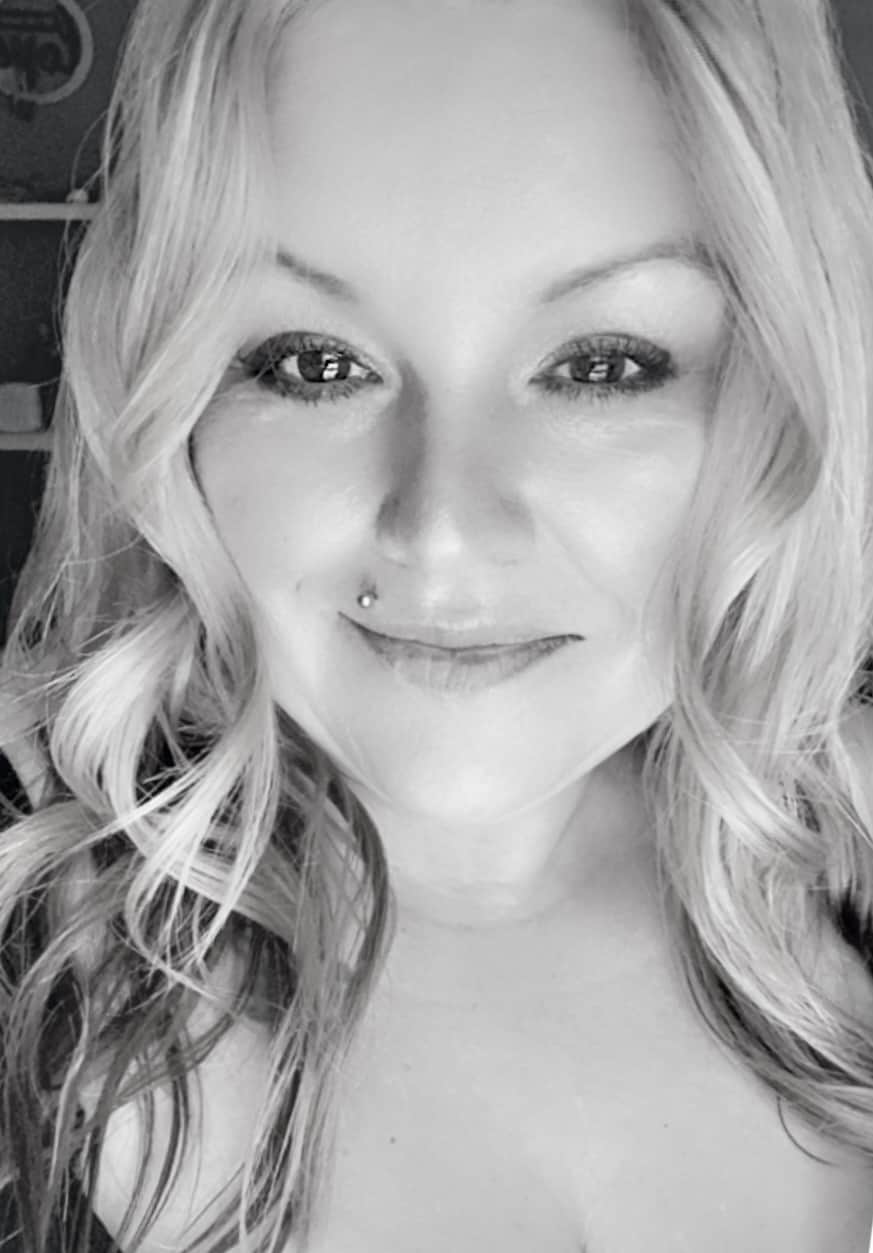 Owner & Lead Recipe Developer for It's Simple! since 2015, where you will find our best Family Favorites & Keto Low Carb Dishes with Helpful Cooking Tips & Hints in each post. Many Thanks for Stopping By, Enjoy!