Non Dairy Creamer can be made at home in minutes! I share my favorite flavored creamer recipe that has no dairy in it! A non dairy coffee creamer that you will want to use over and over again.

Non Dairy Coffee Creamer
I am very much a coffee drinker. Obsessed actually. Addicted, whatever you would like to call it. I literally can not function in the morning without it. I like an afternoon coffee, but usually only because I want to make a latte or espresso. Or Mocha Cappuccino. Or Caramel Pumpkin iced Coffee. Ok .... I'm losing myself. Come back. Whew, I almost walked away to make a coffee.
Flavored Creamer
Alright, so with all the coffee we drink, we go through a lot of creamers. I use non-dairy creamer in my coffee. I know a lot of people prefer half and half or milk, but I hate the taste. If I buy my coffee from a cafe, that is different. At home, I like the non-dairy creamer. We usually buy flavored coffee and regular creamer, but let's face it anything flavored is more expensive. So I started buying regular coffee and decided to make my own flavored creamers. It is so easy and I am quite surprised more people do not do it.
The best part about these, they are non-dairy. People who can not have dairy can now have flavored creamers, CHEAP.
Walmart has a brand of creamer that is $1. I made Mocha, Pumpkin Spice and Vanilla Bean & Nutmeg. All spices of which I already had in my cabinet. I now have 3 - 16 oz. jars of flavored creamer for $3 compared to one store bought starting at $2.19 for the small one.
How To Make A Non Dairy Creamer
Mocha non dairy Creamer recipe
Add 1 tablespoon of cocoa powder and 2 tablespoons of sugar (optional) to about 16 oz. of nondairy, powdered coffee creamer. Shake well to mix. These canning jars come in handy for this. Use your normal amount in your coffee.
Pumpkin Spice non dairy creamer recipe
Same as above, except omit the cocoa and use 1 teaspoon of Pumpkin Pie Spice. I like the flavor to be a little stronger so I added a second teaspoon!
Vanilla Bean and Nutmeg non dairy creamer recipe
Since the vanilla bean is moist you will have to dry it out first. Split the vanilla bean down the middle and open it up (as if butterflying). Leave out on the counter overnight to dry. Depending on how much is in the bean pod, it may take a second day. After it is dried, scrape the vanilla bean into a canning jar ( or container of your choice) add 1 teaspoon of nutmeg. Shake to mix well.
Dry Dairy Free Coffee Creamers
Simple. That is how easy it is to make these dairy free coffee creamers. Store them in containers and use each morning. I love having a handful of flavors on hand for whatever I crave that day.
Easy Hostess Gift Idea
Also, these creamers make an amazing hostess gift idea or even a holiday gift to any coffee lover. Give a bag of their favorite coffee, and then pair with some jars of creamers with pretty labels.
Enjoy!
Can I Make These Non Dairy Creamers Sugar Free
Yes, you can use a sugar substitute to create a sugar free creamer. Feel free to convert whatever dry sweetener you prefer in replace of the regular sugar in the recipes. A dairy free creamer that can easily be sugar free as well.
How To Store Dry Coffee Creamers
As you can see I placed mine in jars with lids. Then stored at room temperature for a few months. You want to look at expiration dates on the products you use. To ensure an item isn't close to expiring soon. Then store for a few months and use whenever you get a craving. Just make sure to always keep creamer sealed.
Is Dry Coffee Creamer Bad For You
It is all about moderation. Like anything when you have something sweet and have calories, you want to be aware of how much you are using. So make sure to not overdo it with any add-ins to your coffee to help keep the sugar content low.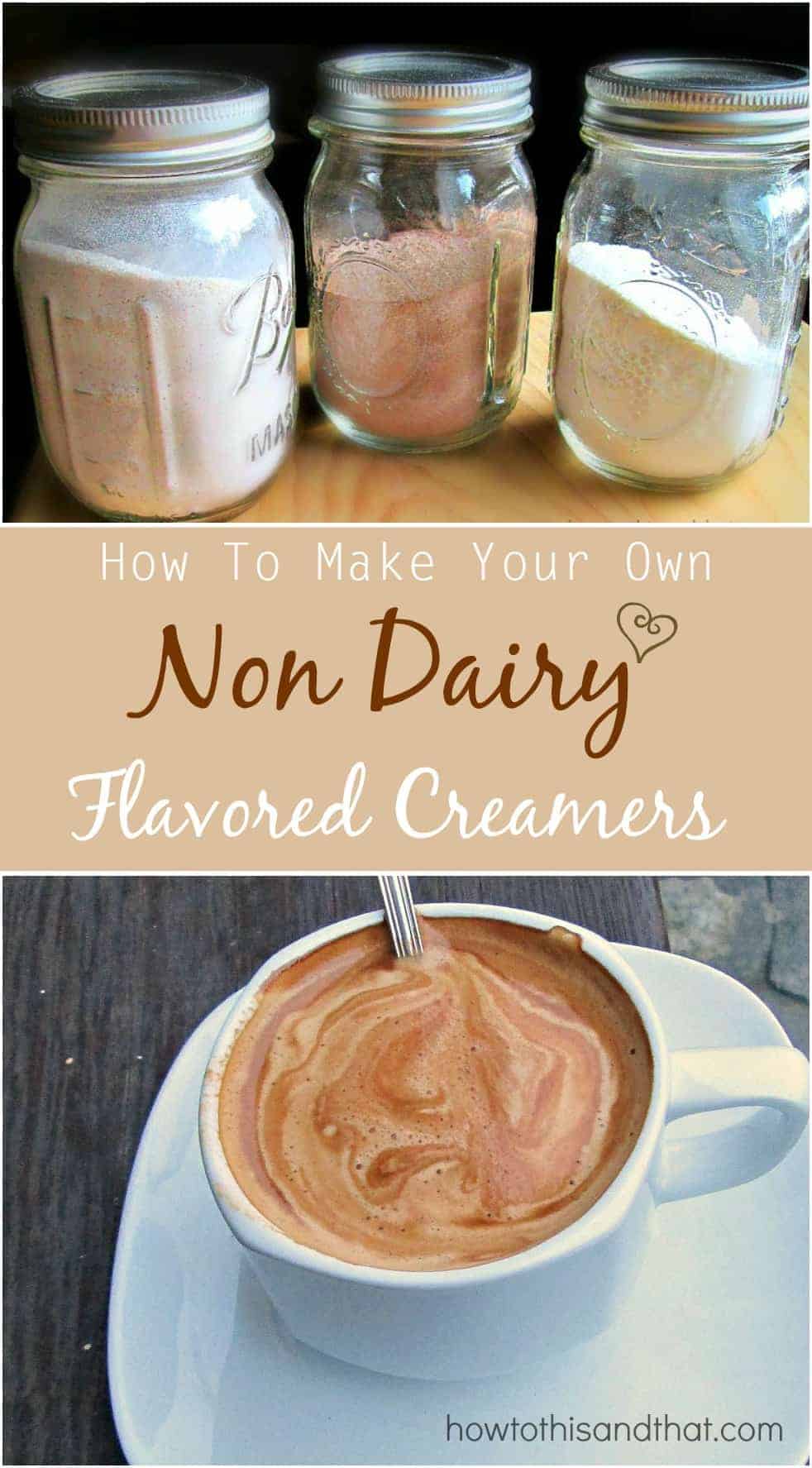 Have fun with your coffee creamers and find a dairy-free variation that works for you. I love this it beats just pouring some almond milk or coconut milk into my coffee. With these dry creamers, I have a lot of flavors and that smooth and sweet texture.
Looking for desserts to pair next to your coffee
Like the idea of these DIY Non Dairy Flavored Coffee Creamers?
Be sure to share this post!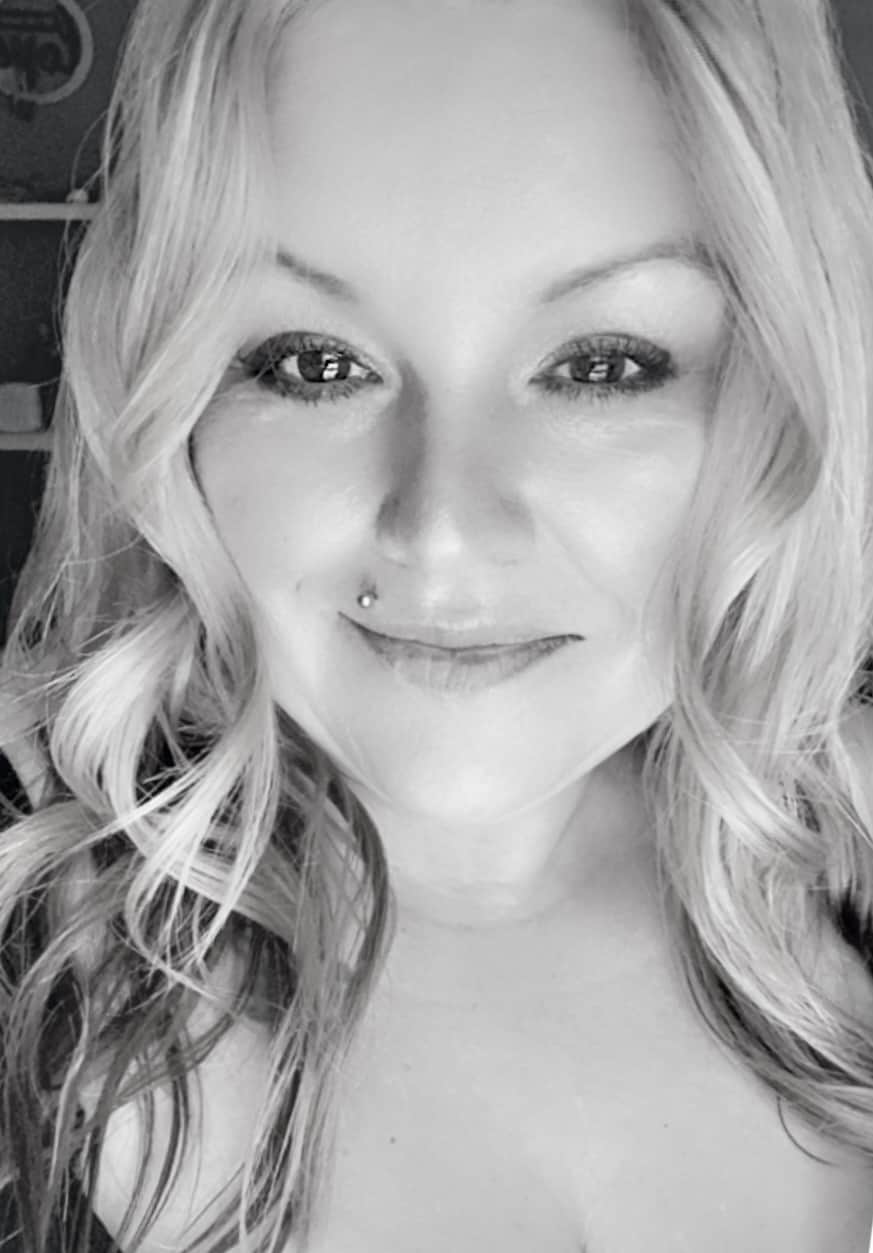 Owner & Lead Recipe Developer for It's Simple! since 2015, where you will find our best Family Favorites & Keto Low Carb Dishes with Helpful Cooking Tips & Hints in each post. Many Thanks for Stopping By, Enjoy!