Kitchen Sink Casserole is an incredibly cheesy and savory easy keto casserole recipe for a weeknight dinner that will rock your world. Minimal prep is needed for this hearty dish. Chicken, cheese, creamy sauce, veggies and more, all in one casserole. This keto chicken casserole is unlike the rest and will blow your mind on flavor.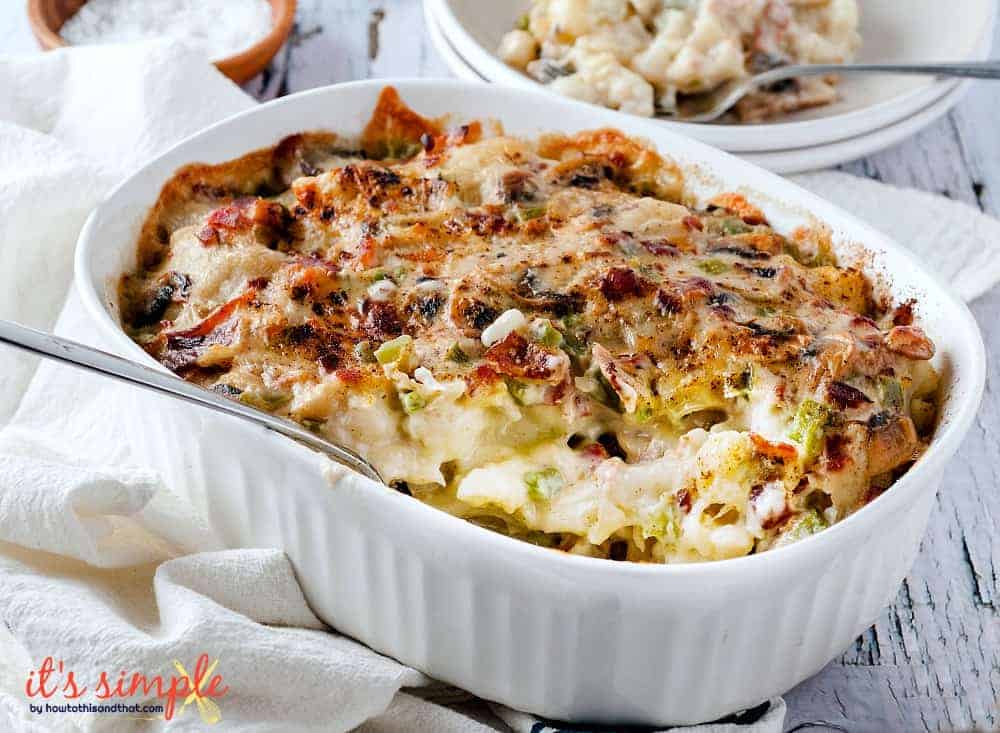 Kitchen Sink Casserole
Casserole recipes are always welcome in my kitchen. I will be honest, I love cooking but sometimes I just want a quick meal. One that I can kick my feet up as it cooks and focus on other things. Like my latest binge-watching show, reading a book, or just enjoying the sounds of nature on my front porch. Do you feel me?
If you say yes, you have to try this keto chicken casserole recipe!
Why Is It Called Kitchen Sink Casserole
You use everything in your kitchen but the sink to make this casserole! A fun name but many use this recipe when you are cleaning out your pantry and fridge at the end of the week. Use up veggies that are close to expiring and get your fridge cleaned out, but also create a savory and wholesome dinner.
What Is In This Chicken Casserole Recipe
Diced chicken, cauliflower, mushrooms, onions, bacon, cheese, creamy sauce, and more. This is a family loved and an easy chicken dish.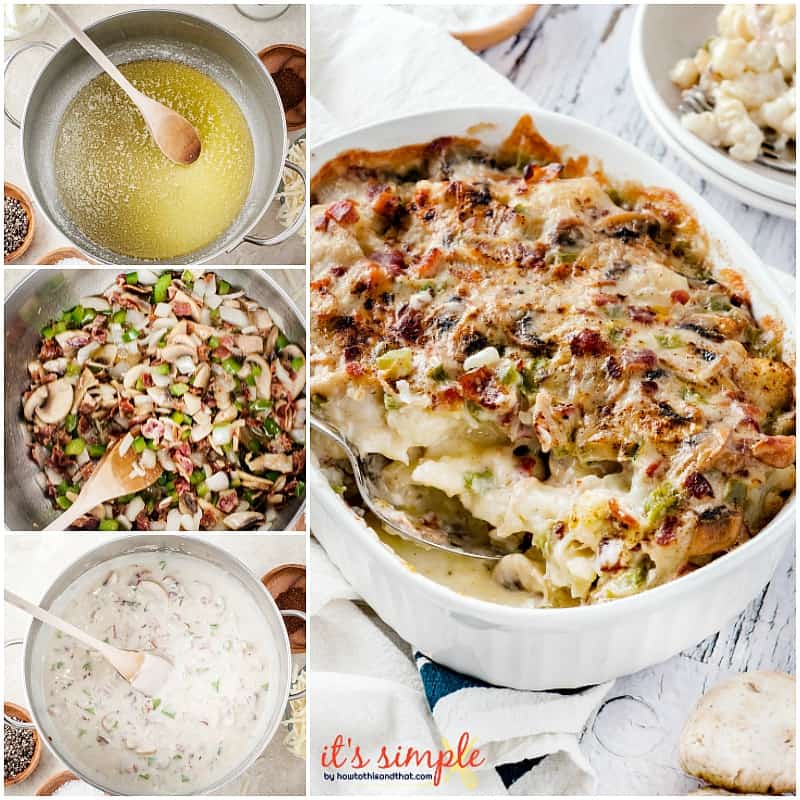 Can You Use Rotisserie Chicken For This Keto Kitchen Sink Casserole
Yes, you can use rotisserie chicken in this recipe. You will want to ensure it was not overly seasoned with spices, so it doesn't add a ton of flavor to the dish. Just shred and debone the chicken and use that in replace of diced chicken or shredded chicken the recipe calls for.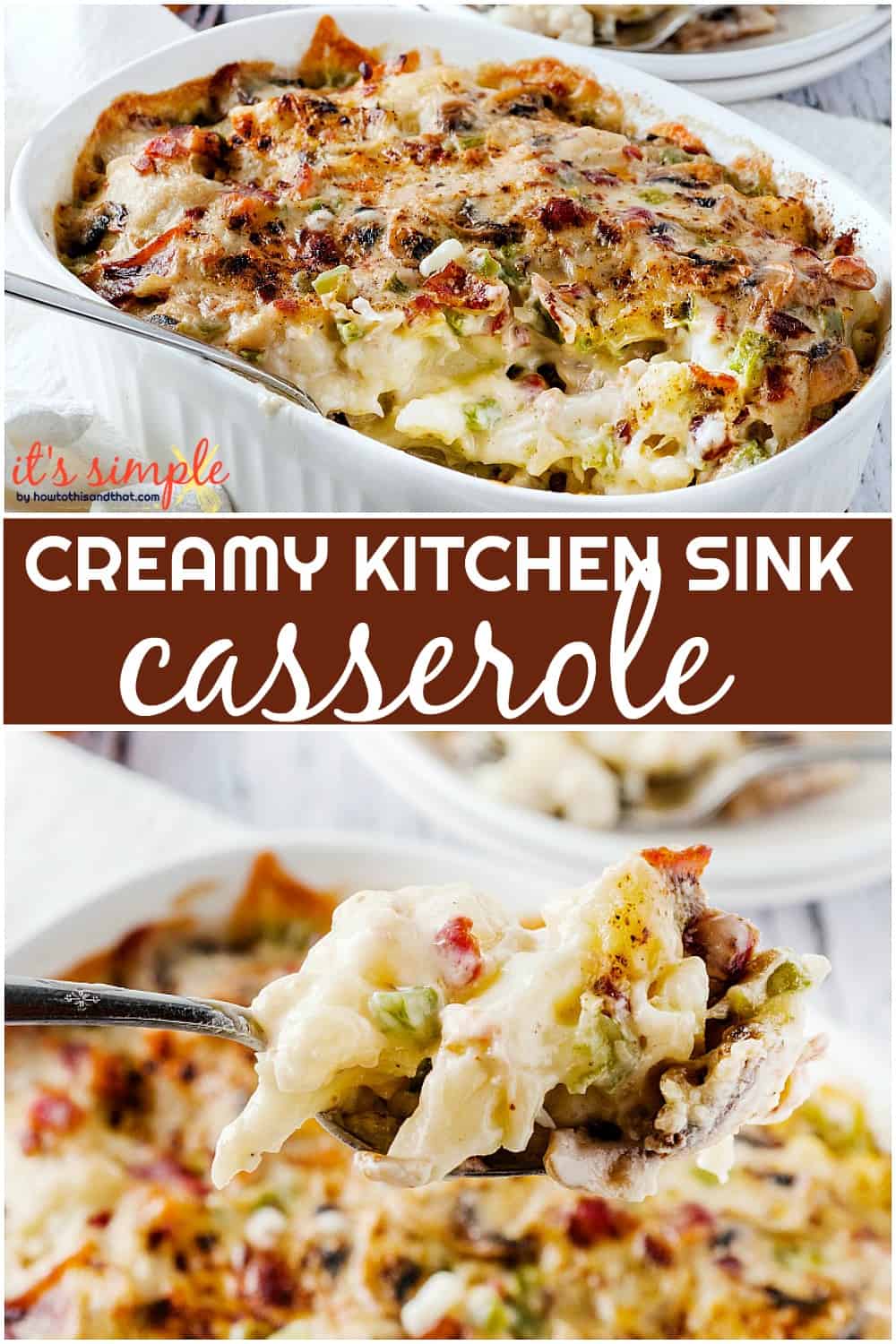 Can I Substitute Heavy Cream In Chicken Casserole
For sure if you want you can swap the heavy cream with half almond milk and half cream. Or feel free to opt for regular milk if you are not on the keto diet. So feel free to change it up to fit your dietary needs.
How Long Does It Take To Cook This Keto Chicken Casserole Recipe
It will take around 40 minutes to cook this keto chicken casserole. You want it to be golden brown on top and bubbly. Make sure that it offers that golden brown color. Then you will want it to rest for about five minutes before you dish it up. This is such a comfort food that is quick and easy to prep and just minimal time baking.
Check out these other easy keto casserole recipes
Cheeseburger Casserole | Get the flavors of a cheeseburger in this hearty casserole. Super easy to make, shredded cheeses, ground beef, and more come together in this ketogenic recipe.
Comfort Food Casseroles | Here are 30 comfort food casseroles that will win you over! Hearty, savory, and downright delicious recipes waiting for you to try.
Crispy Chicken Parmesan Bake | Here is a winning dish as well to consider. This chicken parmesan is cheesy, sauce and the breading is spot on.
Making the recipe!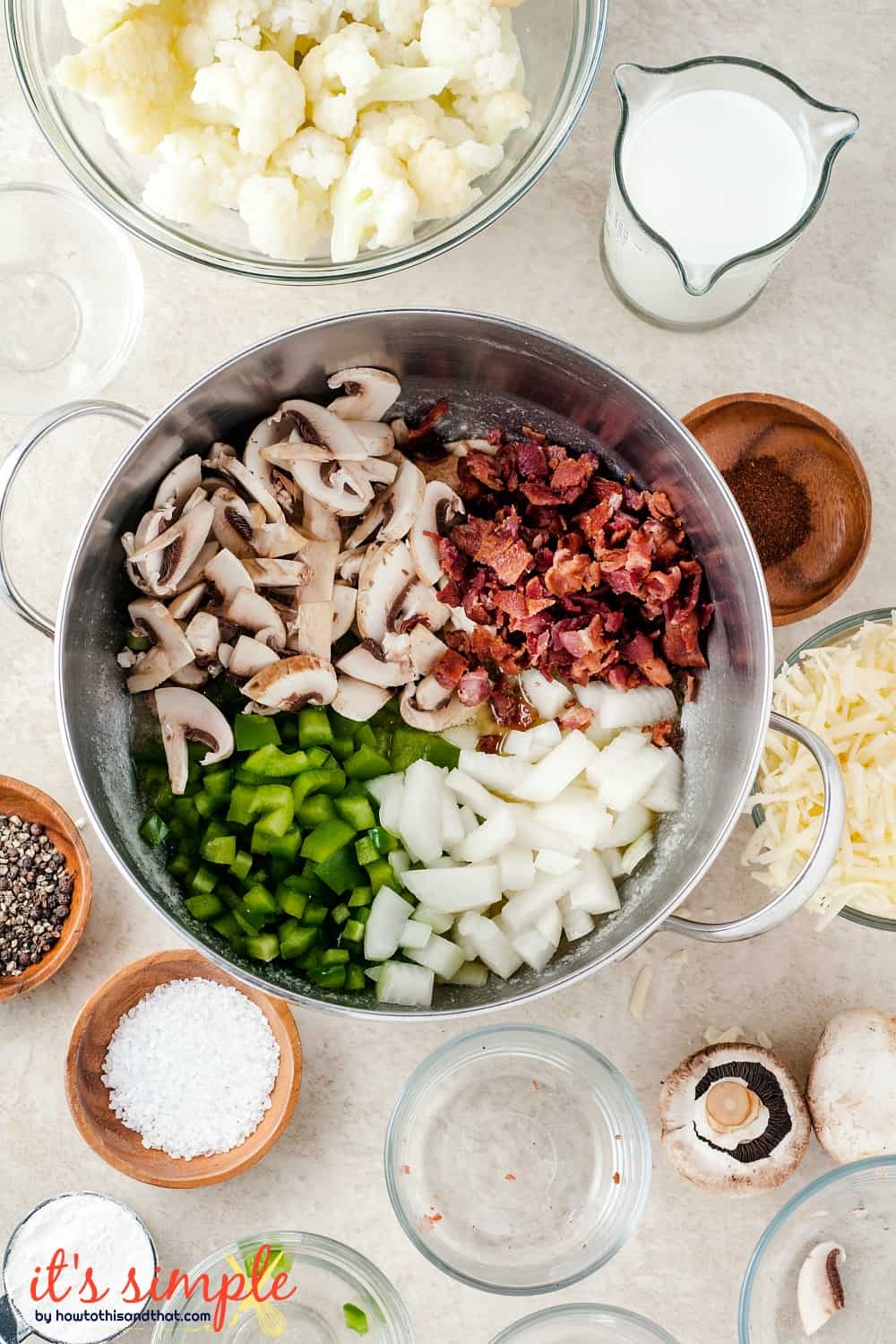 How To Store Leftover Cheesy Chicken Casserole
You will want to store your leftovers in the fridge for up to three days. Anything after you will want to use your best judgment in terms of if the casserole is still good. To reheat toss in microwave or baking dish and warm up in the oven. If you heat in the oven cover with aluminum foil to prevent it from drying out.
Have you ever made a kitchen sink casserole before?
Try it out and let us know what you think!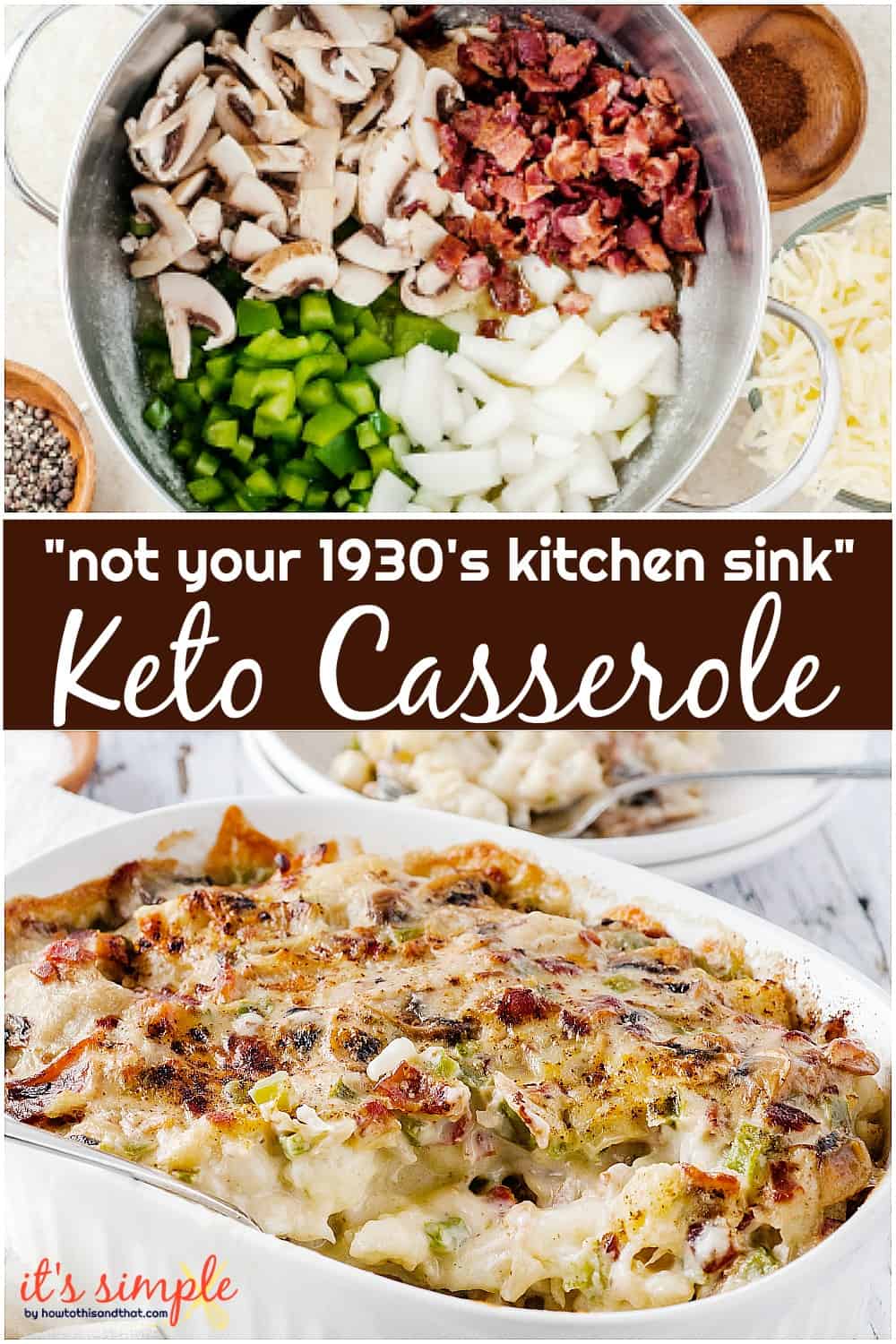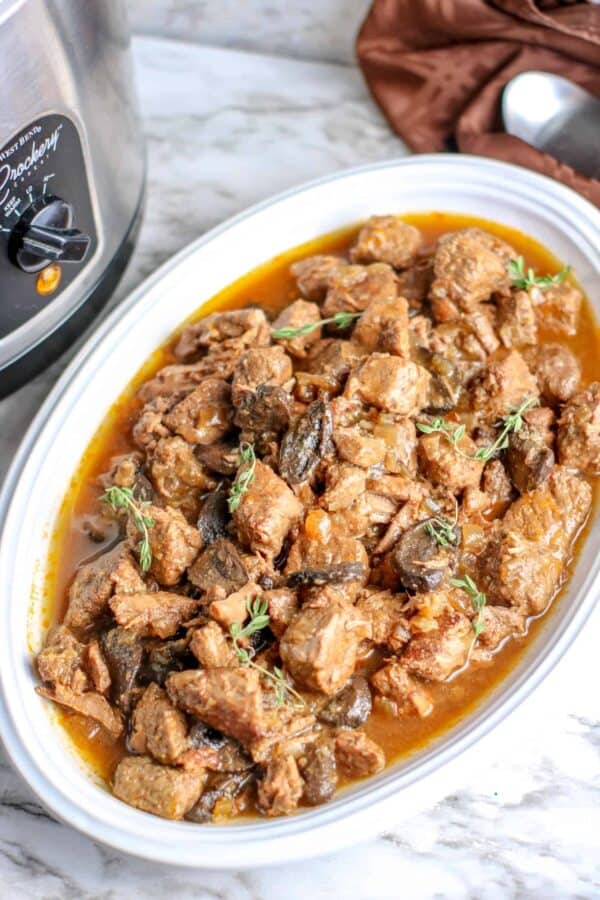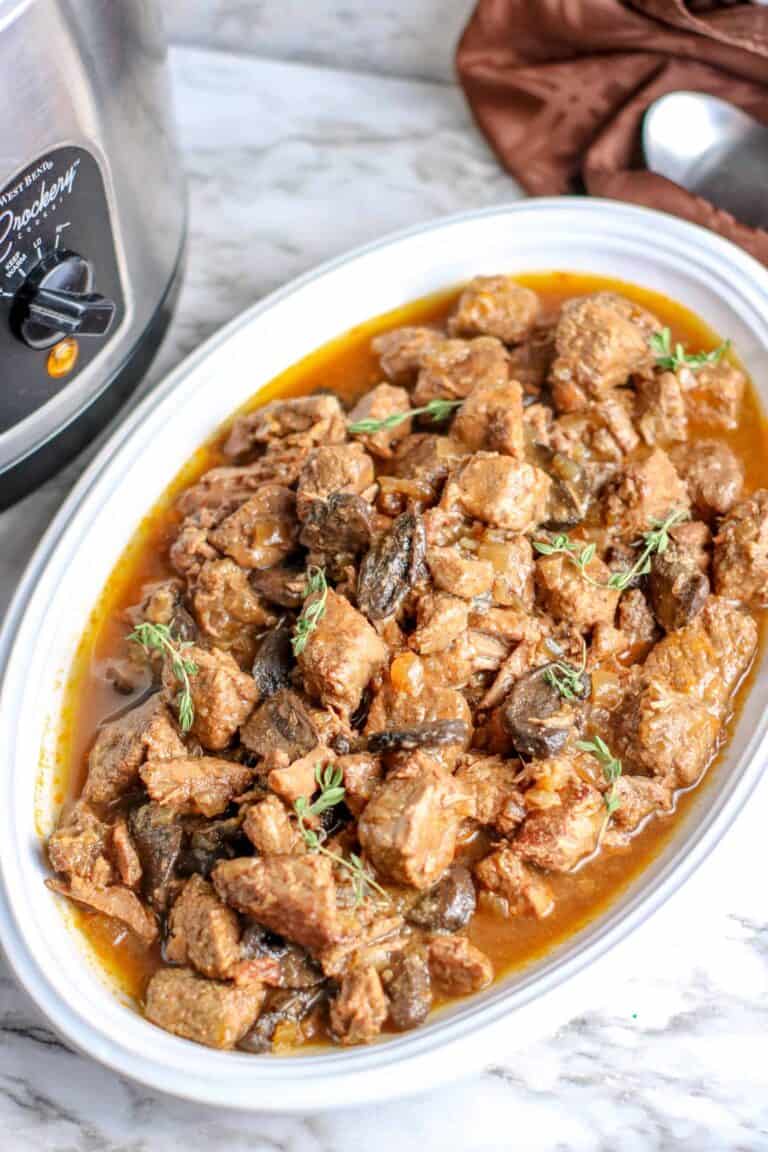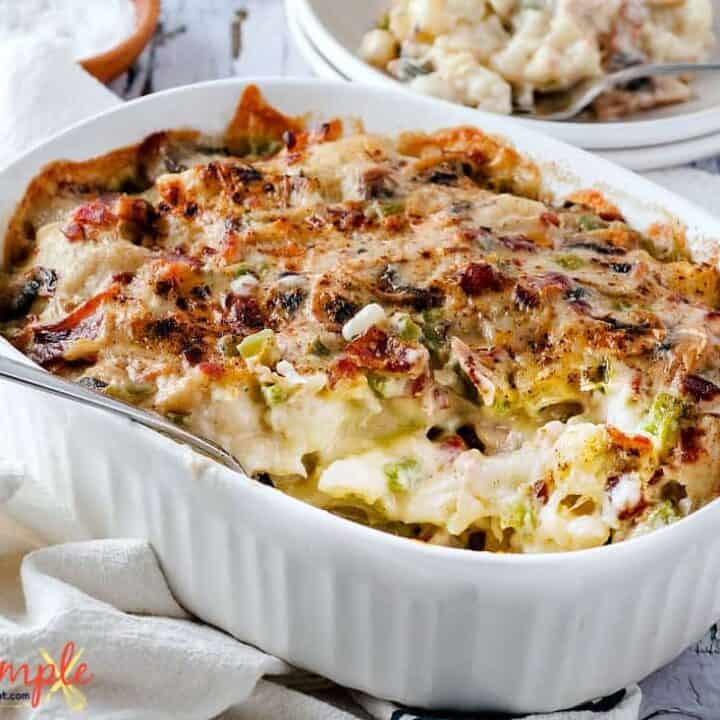 Kitchen Sink Casserole
Additional Time:
5 minutes
Get ready to drool... this kitchen sink casserole is full of creamy sauce, veggies and more to give you a full satisfying comfort food dish that will please anyone.
Ingredients
1 cup cooked, pulled or diced chicken
1 medium head of cauliflower (or use a bag of frozen florets, thawed)
⅓ cup butter
½ cup diced green pepper
1 cup mushrooms, sliced
½ cup red onion, chopped
8 slices cooked crisp bacon, crumbled
1 packet (or 2 tsp) Xanthan Gum (for thickening)
1 cup heavy cream (SEE RECIPE NOTE BELOW)
1 teaspoon salt
1 teaspoon pepper
1 cups cheddar cheese, grated
1 cup mozzarella, grated
1 teaspoon paprika
1 teaspoon garlic powder (or 2 cloves fresh minced)
Parmesan, grated or shaker for the top (optional)
Instructions
Preheat the oven to 350.
Separate the cauliflower into small florets. In a large pot of
boiling water cook until just tender. Drain and set aside. If using frozen cauliflower just thaw and set aside.
Melt the butter in the saucepan.
Add the mushrooms, green pepper, onion and crumbled bacon. Sauté for about 3 minutes.
Sprinkle in the Xanthan gum. Mix to coat evenly.
Gradually stir in the cream, stirring constantly until it thickens. About 3 minutes. Season with salt and pepper.
Put half of the cauliflower and all the chicken in a casserole dish and sprinkle with half each of the cheeses.
Spoon half the veggies with sauce over the cheese.
Put the rest of the cauliflower on top, sprinkle with the rest of the grated cheese and pour the rest of the sauce on top.
Sprinkle with paprika, garlic powder and parmesan.
Bake at 350F for 35 to 40 minutes.
Notes
If you wish to cut back on calories use half cream, half almond milk. OR regular milk if you are not keto.
Nutrition Information:
Yield:

8
Serving Size:

1
Amount Per Serving:
Calories:

438
Total Fat:

27g
Carbohydrates:

8g
Net Carbohydrates:

5g
Fiber:

3g
Protein:

12g
Nutrition facts are auto- populated by the app for this recipe card, numbers may vary. For best results, input your exact brand ingredients into a recipe analyzer like Verywell or MyFitnessPal.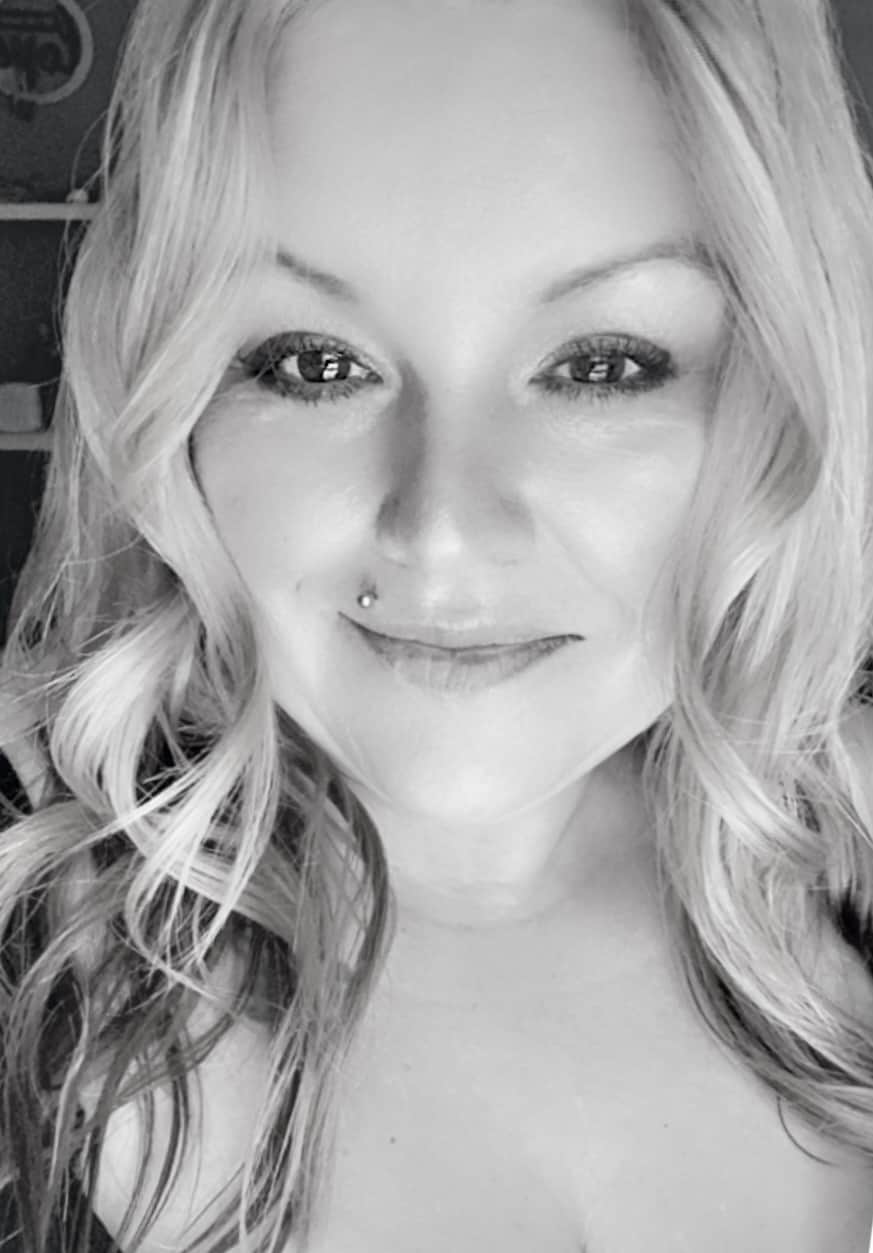 Owner & Lead Recipe Developer for It's Simple! since 2015, where you will find our best Family Favorites & Keto Low Carb Dishes with Helpful Cooking Tips & Hints in each post. Many Thanks for Stopping By, Enjoy!