Our baked chicken cordon bleu casserole with crescent rolls is a simple twist on the classic. All of the traditional flavors of chicken, ham, and swiss in one simple dish that doesn't require messy frying on the stovetop. This is definitely one of my favorite crescent roll recipes with chicken to make for our family!

Chicken Cordon Bleu Casserole
This easy weeknight chicken casserole is always a hit.  The recipe includes chicken breast stuffed with ham and cheese, wrapped in a puff pastry, baked until golden brown, and served with a homemade Cordon Bleu sauce that will blow your mind!
This is my shortcut route to making chicken cordon bleu, it comes out beautifully, and is so much easier and faster to make than the classic version. 
Sometimes you just crave a hearty comfort food, and that is what this bake is. You can really get filled up with the chicken, ham, cheese, a delicious goodness of the  puff pastry, Not to mention the homemade sauce really makes this dish stand out! It really can warm you up on a cool winter day!
Can I Use Ready-Made Sauce for My Baked Chicken Codron Blue?
With this recipe being a bake, it makes the prep simple, and you bake it in the oven for a quick dinner or lunch. Since it is such an easy to prepare recipe, I go the extra mile and make a perfect homemade sauce. 
If you are pressed for time, or otherwise don't want to prepare the homemade sauce, you can definitely use any preferred jar of sauce.  I just recommend getting a quality brand versus the most inexpensive one on the shelf for the best flavor. 
Is This Heathlier Than Traditional Chicken Cordon Bleu?
Yes!  That is one of the main reasons I love this version so much. I can enjoy a favorite recipe without the guilt that comes from frying.
You get all the flavors and textures as you would from a classic chicken cordon bleu, but healthier as it is baked instead of fried.  Even though it is healthy, kids will approve. I will randomly put this in our dinner rotation and every time I think why don't I make this more often! It is definitely an easy and delicious recipe that fits almost any healthy diet or lifestyle.
Bonus: This dish looks beautiful in the pan, and that makes it great to serve to guest for a dinner party.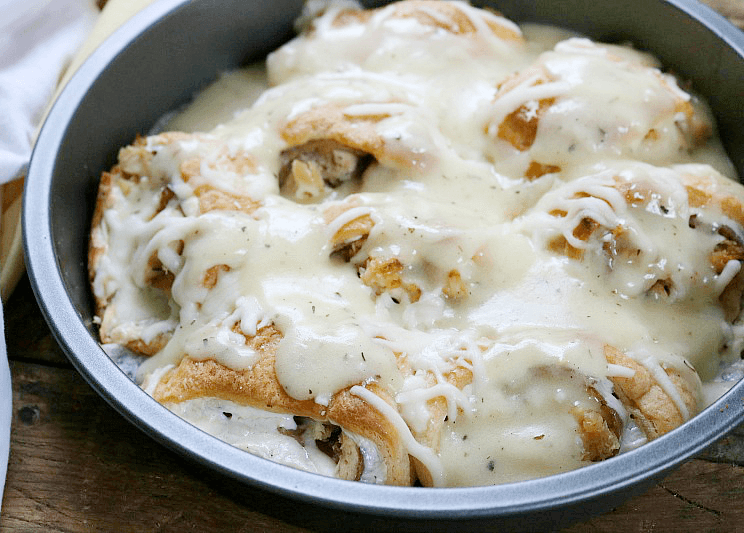 Why Choose Crescent Roll Recipes with Chicken?
A lot of people don't understand why I would use crescent rolls for recipes like this one.  In my opinion, they are a great versatile base for many meals.  Often times it makes it easier to maintain portion control.  Another selling point is how popular they are with kids.  A crescent ring or even a casserole with crescent rings can easily sneak vegetables into a kids menu with ease.
More Crescent Roll Recipes
If you enjoy using crescent rolls in your meal plan, I have some more great choices to keep in mind.  We are always a fan of crescent roll recipes with chicken, but did you know there are tons of other ways to use them in your meals?
Whether you bake them as a bread side, fill them with deliciousness as an appetizer, or braid them with a filling as a ring, they are a great staple in any kitchen!
Crescent roll rings are fun to make and serve, and also typically are going to be a fast and an easy to make choice for dinner. Make sure you bookmark and print the recipe for the ones linked below!
How to Make Chicken Cordon Bleu Casserole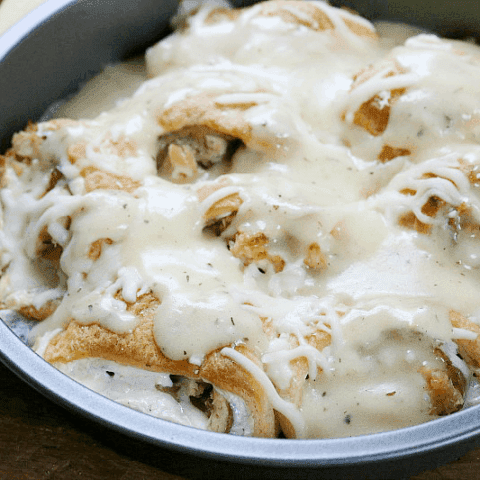 Chicken Cordon Bleu Crescent Bake
A hearty, comfort food classic, chicken cordon bleu turned simple and quick for any weeknight meal. 
Ingredients
1 large Chicken Breast, Sliced and Sauteed
4-6 slices Deli Ham
4-6 slices Swiss cheese
1 can Crescent roll dough
Dijon Mustard , amount varies
For the sauce
3 tablespoon butter
11/2 tablespoon flour
1 ¼ cup half & half
1 teaspoon lemon juice
1 teaspoon dijon mustard
2 tablespoon parmesan cheese
1 teaspoon Italian blend seasoning
salt & pepper to taste
Instructions
Preheat the oven to 375. Dust a hard , flat surface with flour. Open crescent dough and roll out to close creases. You should have one sheet of rectangle shaped crescent dough.
Spread dijon mustard over the crescent dough. Evenly layer ham, cheese and chicken over the dough. Roll dough up (like you would for cinnamon rolls). Place in the freezer for about 10 minutes, while you make the sauce.
For the sauce:
In a medium sauce pan over medium heat, add butter and flour. Cook down until butter is almost melted completely whisking until flour is dissolved. Add seasonings and let butter continue to melt.
Slowly stir in half & half and bring to a gentle boil. Once bubbling reduce to simmer. Stir in lemon juice and parmesan. Continue cooking about 5 minutes.
Cut crescent dough into pinwheels, place in a round pan and bake 10 minutes. Top with sauce, bake an additional 5 minutes.
Serve.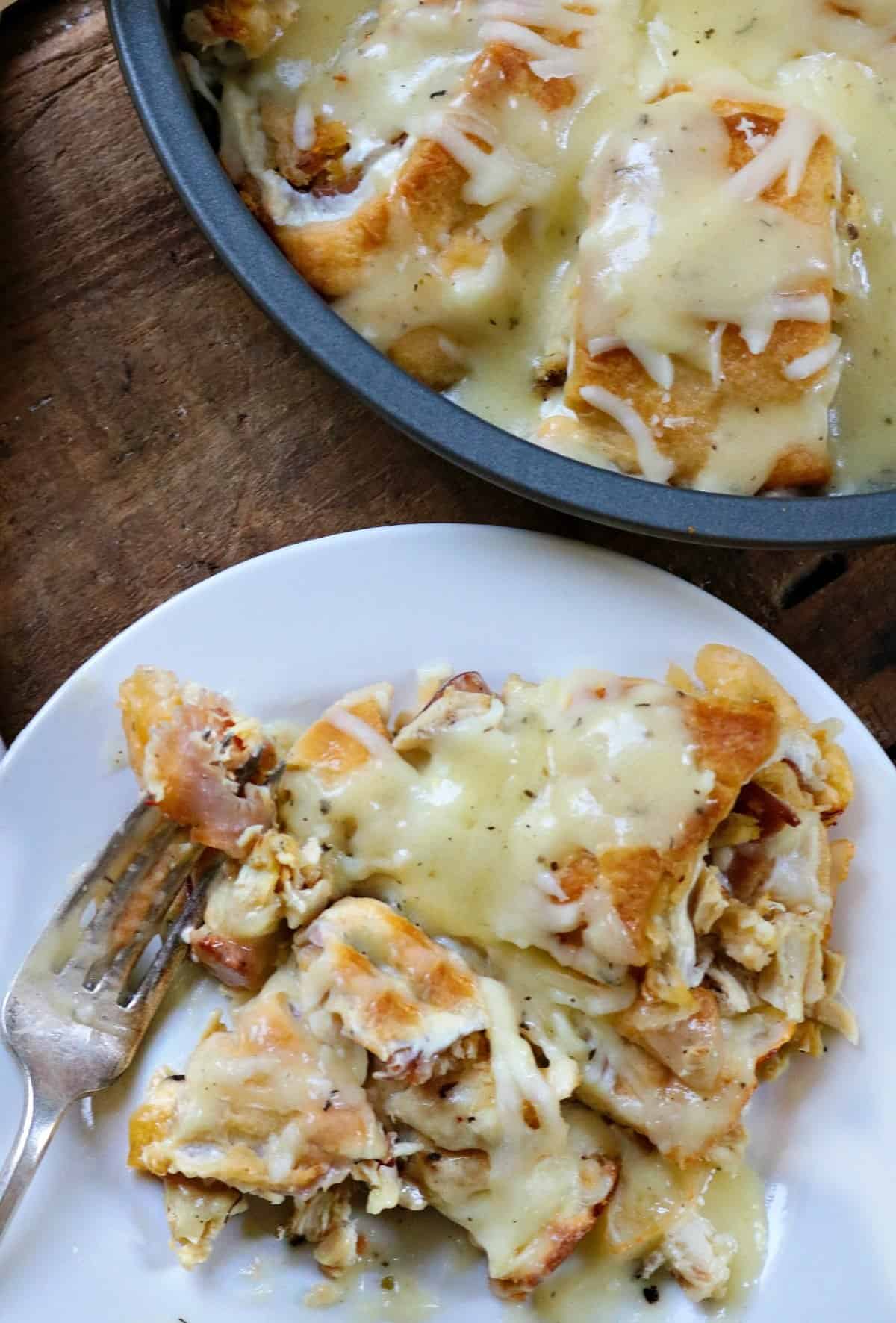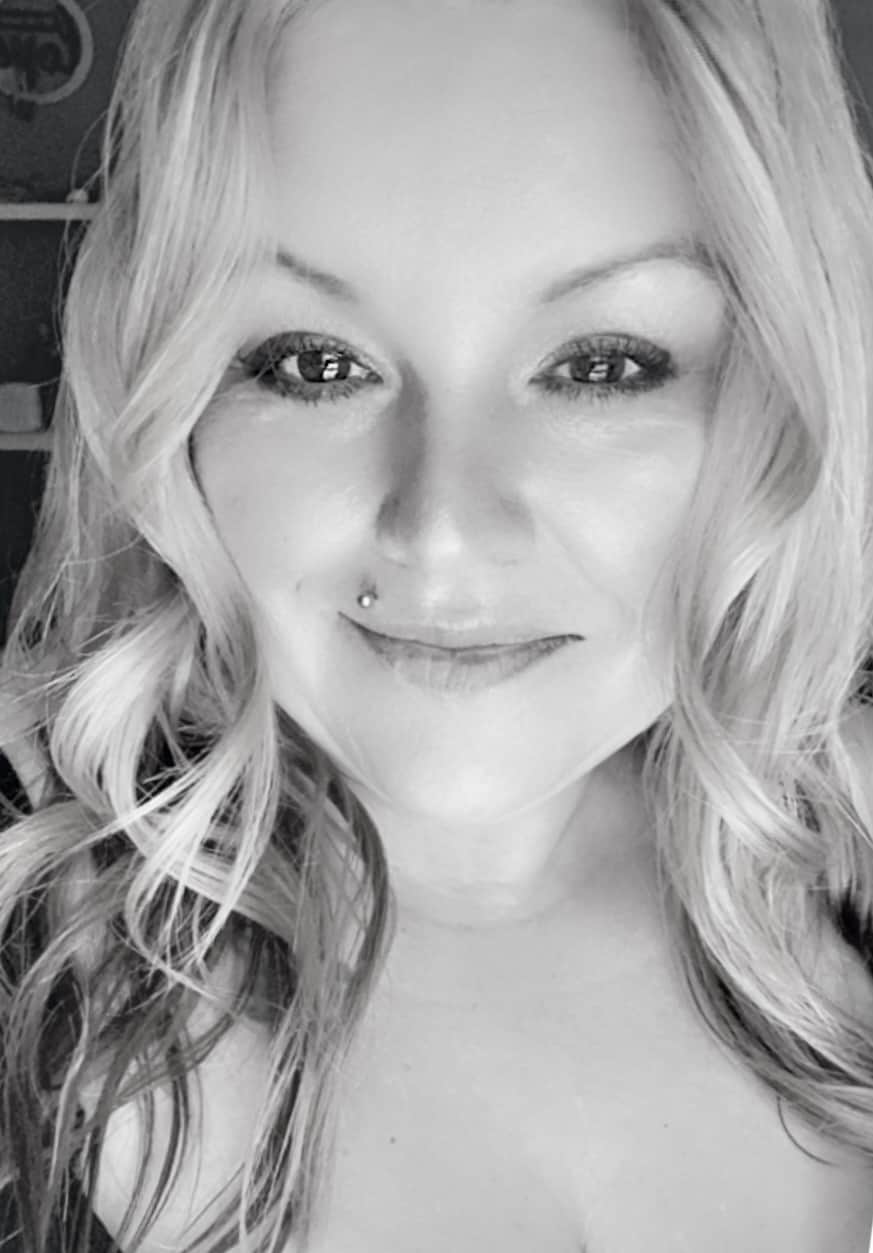 Owner & Lead Recipe Developer for It's Simple! since 2015, where you will find our best Family Favorites & Keto Low Carb Dishes with Helpful Cooking Tips & Hints in each post. Many Thanks for Stopping By, Enjoy!