These keto thumbprint cookies are peanut butter & jelly cookies AND a quick and easy keto friendly version of the popular regular thumbprint cookie. They are sure to curve any craving for peanut butter and jelly you may have! A keto cookie recipe that is a must make holiday cookie recipe.

Keto Thumbprint Cookies
For the last year we have been asked over and over for a cookie like this. Well, here they are! We finally had a chance to create a way for you to enjoy peanut butter and jelly. The best thing about this recipe is that it can easily be customized. If you don't eat peanut butter, use almond butter. Don't use erythritol, use Splenda.
Now, you may hear that this recipe ISN'T KETO because it uses peanuts, but let me try to clarify... TECHNICALLY peanuts are a legume, not a nut and legumes are not allowed on the keto diet. The main reason people say legumes are not "keto-friendly" is the number of carbs in them.
Keto Peanut Butter And Jelly Cookies
Peanuts are not high in carbs and can be an amazing source of fat and protein, so basically you have the choice of eating "strict keto" or enjoying some peanut butter. Which I do VERY often and have never had an issue with ketosis.
How Many Carbs Are In Natural Peanut Butter
I use peanut butter as my way to cure cravings. Natural peanut butter contains around 3-5 NET carbs per serving.
Legumes are also not paleo, so if you are eating a paleo version of the keto diet use alternate nut butter.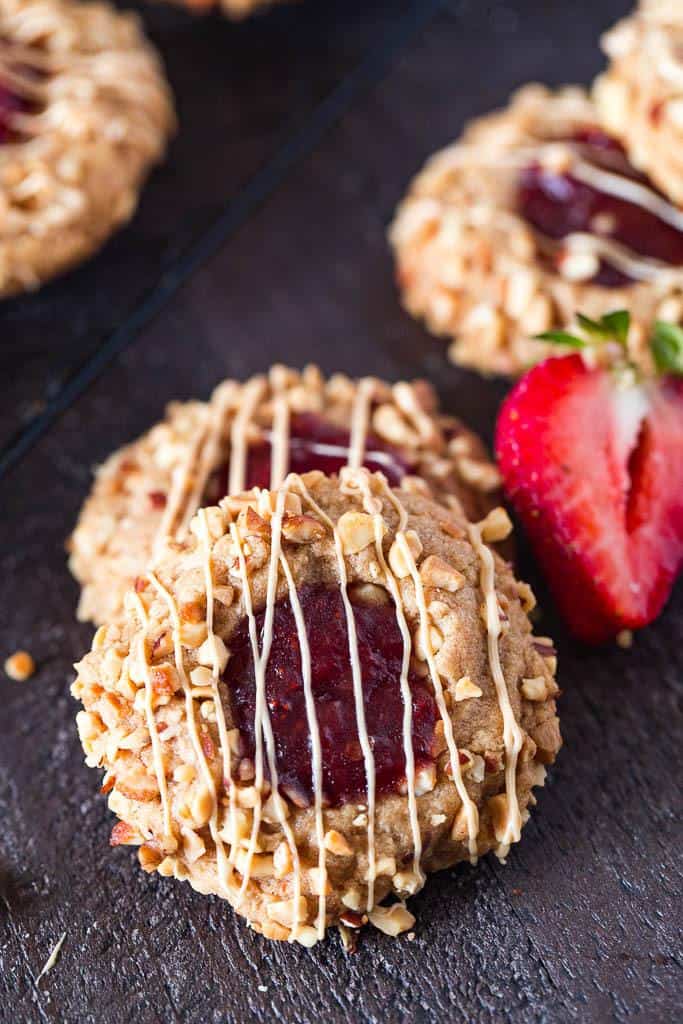 Ok, with all that aside hopefully you have decided that peanut butter is ok for you on your keto journey and wish to continue! You won't be disappointed.
Keto Cookie Recipe
These keto peanut butter & jelly cookies are quick, easy and use no flour. They are based on the 3 ingredient peanut butter cookie version and use sugar-free jelly. These can be made in large batches and kept refrigerated or even frozen.
Think ahead to the holidays! Were you eating the keto way last holiday season and couldn't enjoy any of the amazing cookies? Especially that jam-filled thumbprint kind? You will be able to this year.
Watch this quick video to get an idea of how easy these are to make, the full recipe is listed below!
Making our keto peanut butter & jelly cookies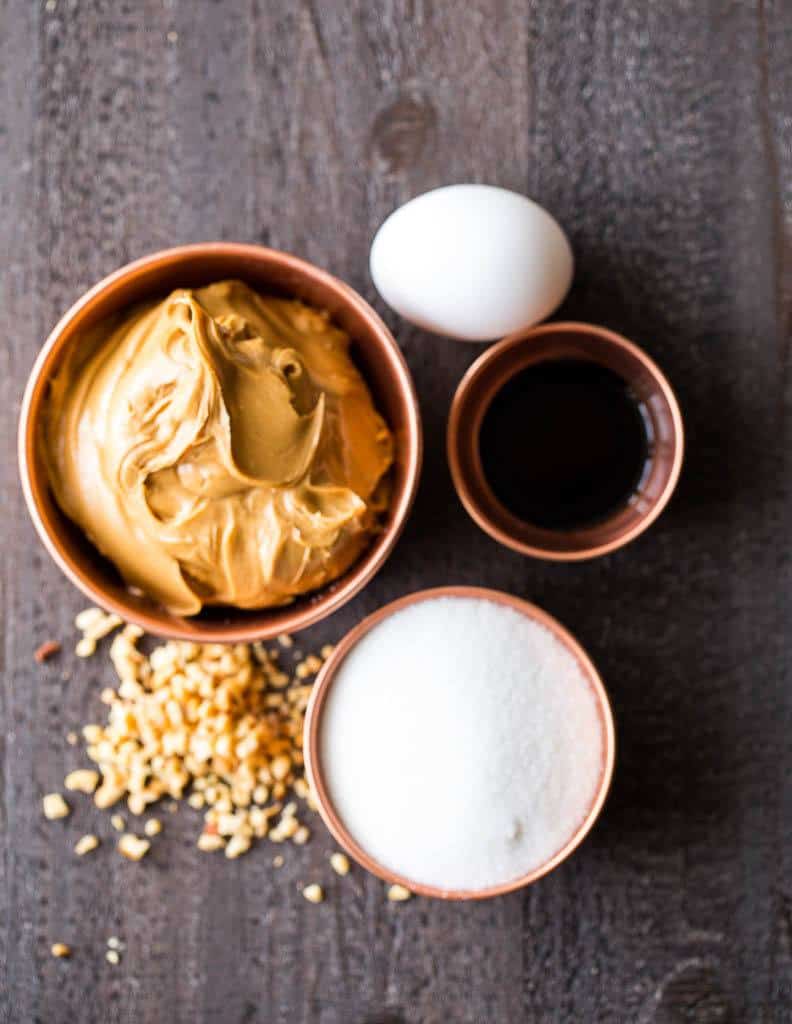 How to Make Keto Thumbprint Cookies
Preheat the oven. Combine peanut butter, sweetener, eggs, vanilla, and salt in a medium mixing bowl using an electric mixer.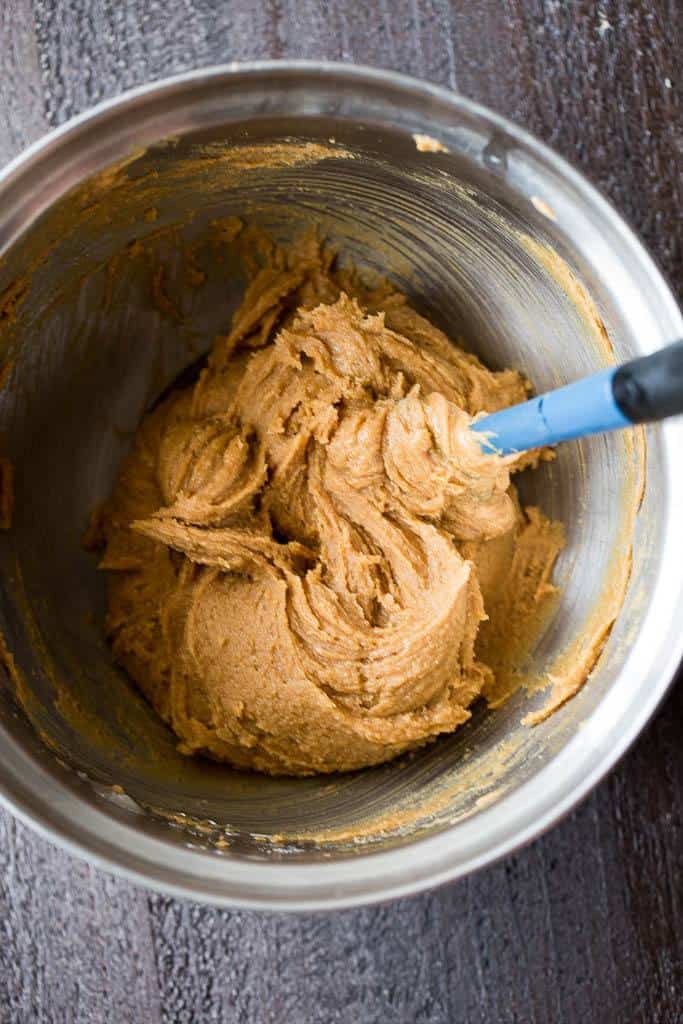 Roll cookie dough into 1" balls then into chopped peanuts.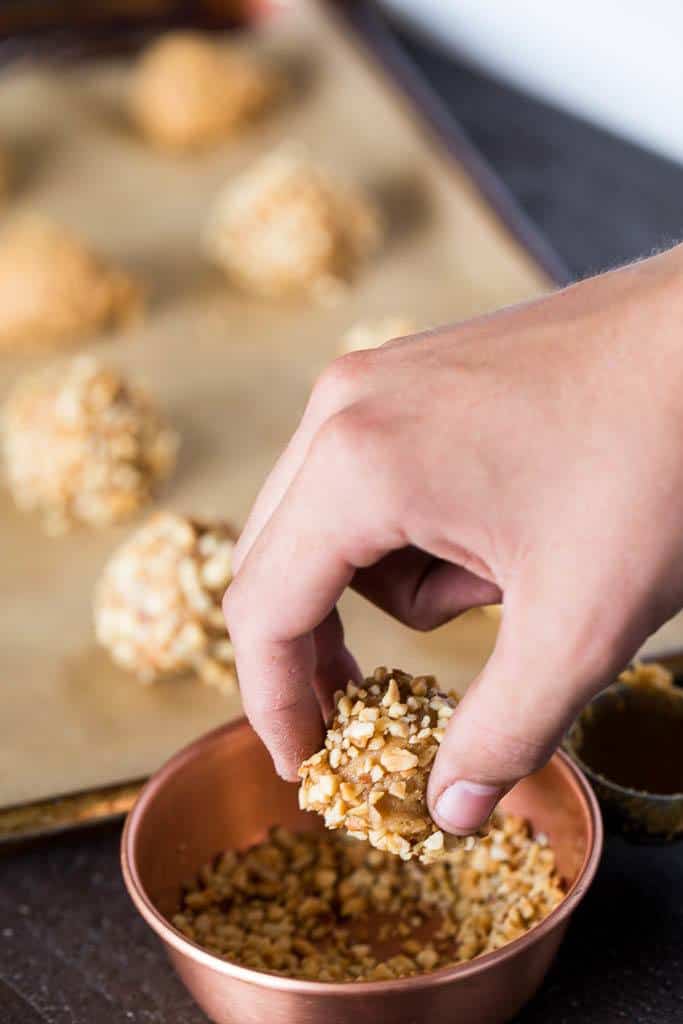 Place on sheet pan, using the back of a measuring spoon, press down the middle and add a scoop of sugar free jelly.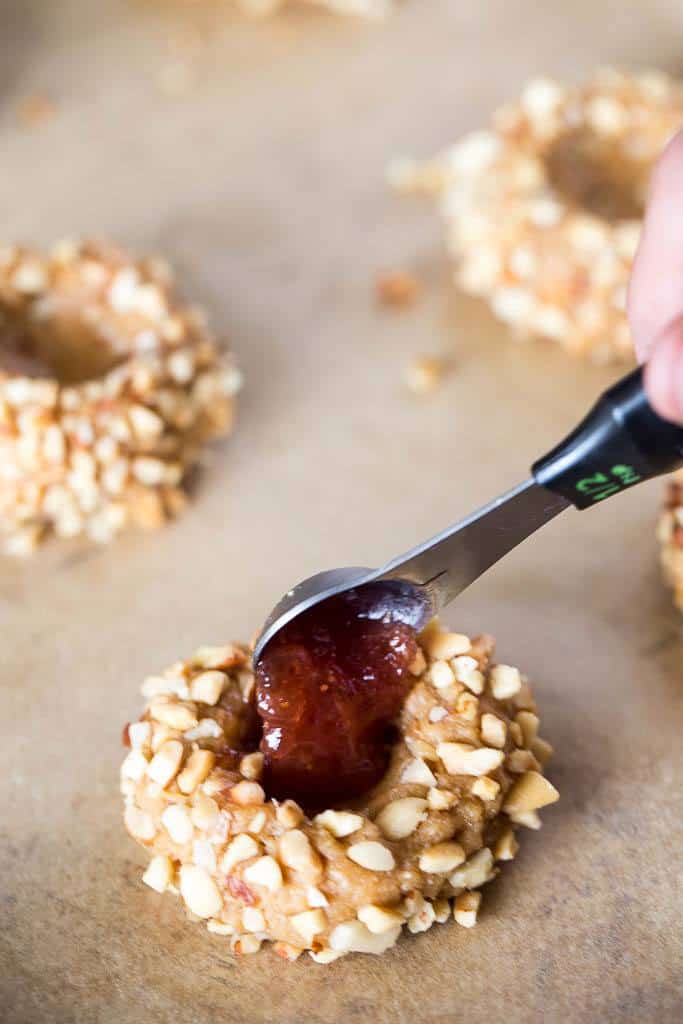 Bake, make the drizzle (listed in full recipe card below)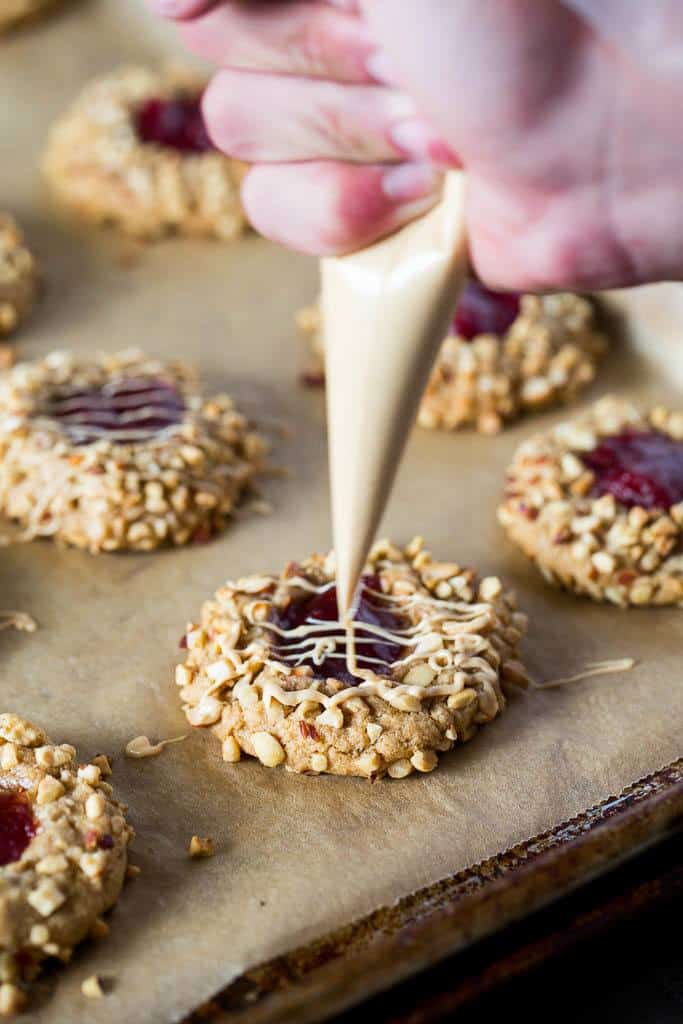 ENJOY!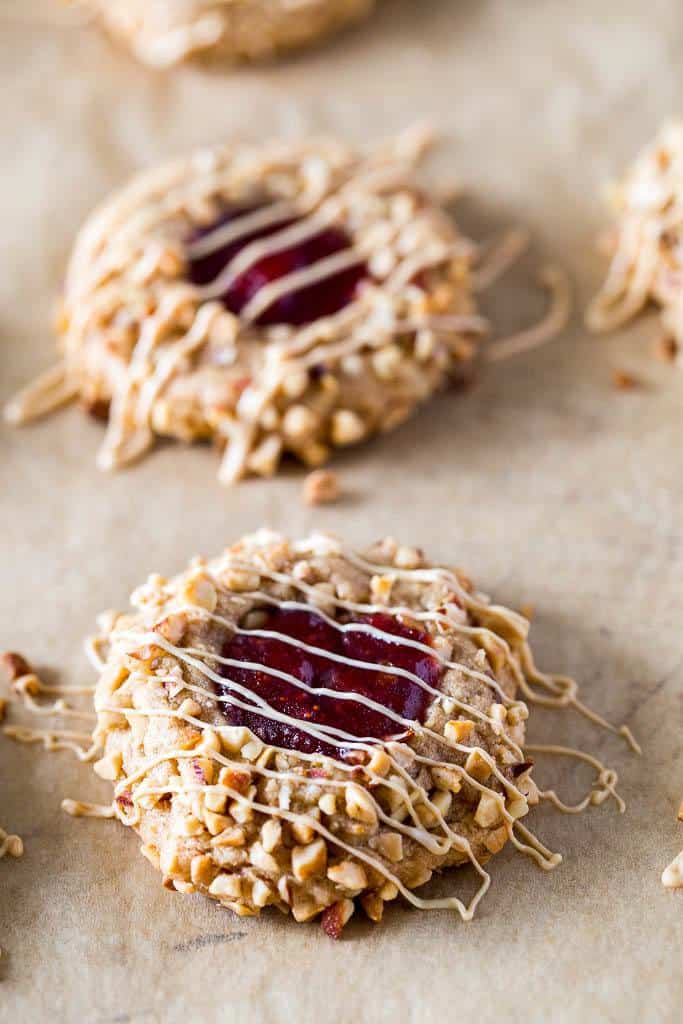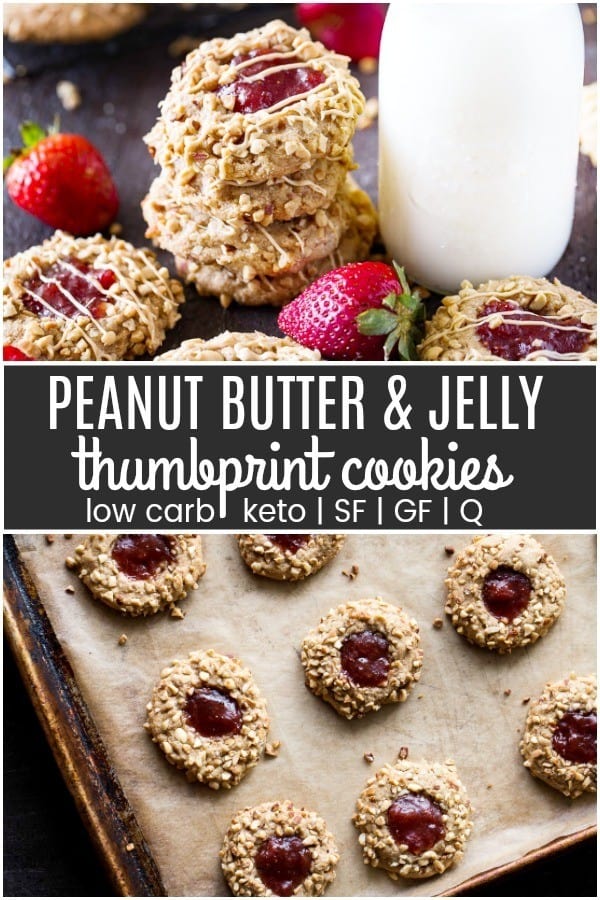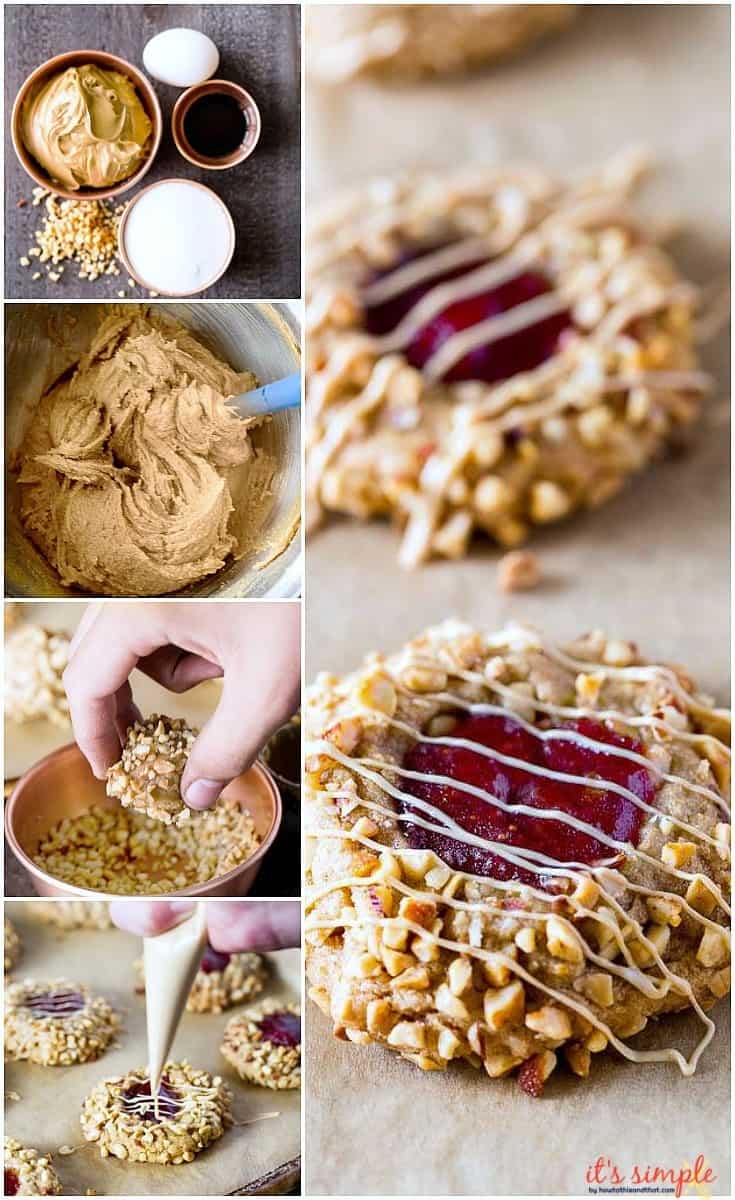 What is Best Jam for the Keto Jelly Cookies
Reach for any sugar-free jelly you would like or jam. You could play around with the flavors and do a classic strawberry or even reach for a peach or pineapple. Feel free to use any flavor of jam that fits your tastebuds.
Do I Need To Add The Chopped Peanuts to Keto Cookies
No, if you are not a fan of crunch to your cookies feel free to opt to leave the peanuts off. This is a recipe that you can convert to your liking. These peanuts add a more nutty flavor and a nice texture.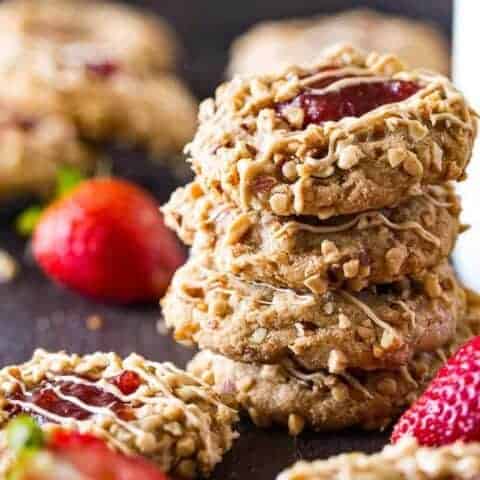 Keto Peanut Butter & Jelly Cookies
You asked for it, we made it! Keto peanut butter & jelly cookies are a keto friendly version of the classic thumbprint holiday cookie! 
Ingredients
1 cup creamy peanut butter
½ cup erythritol sweetener
1 egg
¼ teaspoon salt
½ teaspoon vanilla extract
1 cup chopped peanuts
⅓ cup sugar free strawberry jam
Drizzle
⅓ cup creamy peanut butter
1 tablespoon almond milk
2 tablespoons powdered sweetener
Instructions
Preheat oven to 350 degrees. Line one large baking sheet with parchment paper or a silpat. (Or spray with non stick)
In a medium-sized bowl, combine peanut butter, sweetener, egg, salt, and vanilla.
Scoop dough into 1" balls. Roll dough balls in a small bowl of chopped peanuts. Transfer to prepared baking sheet 2" apart from one another.
Using an ½ teaspoon make a well in the center of the ball. Fill well with jam.
Bake cookies for 10-12 minutes or until edges begin to brown slightly. Cool on cookie sheet for 5 minutes then carefully transfer cooking to a cooling rack to cool completely.
To make the drizzle, heat peanut butter and almond milk in a microwave safe dish for 30 seconds. Add powdered sweetener and whisk until smooth. Spoon PB drizzle into a small Ziploc bag and snip the corner. Drizzle or pipe onto cookies. Let sit for 20-30 minutes to set.
Nutrition Information:
Yield:

12
Amount Per Serving:
Calories:

159
Can I Make My Own Jam
Absolutely! You can take fresh fruit and smash it up and then add a touch of your favorite sweetener to bring out the natural sweetness more. Then add in chia seeds for texture.
You can do this with raspberries, strawberries and more. It is a great option if you don't want to buy or use jam that you might not eat otherwise.
Looking for more keto desserts
Chocolate Pudding | Here is a super easy and tasty keto chocolate pudding recipe that I have made for quite some time. It is so simple to make and a nice treat.
Keto PBFit Cookies | These cookies are another peanut butter lovers dream. Tender, light, and bursting with peanut butter in every single bite.
Energy Bites | Kick up the notch with these easy and quick energy bites. A great on the go snack to munch on.
FOLLOW US ON FACEBOOK!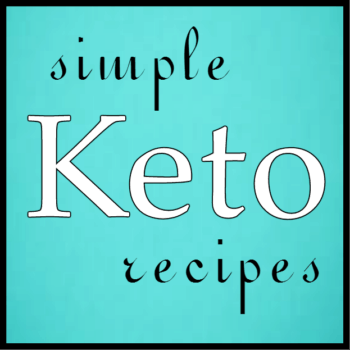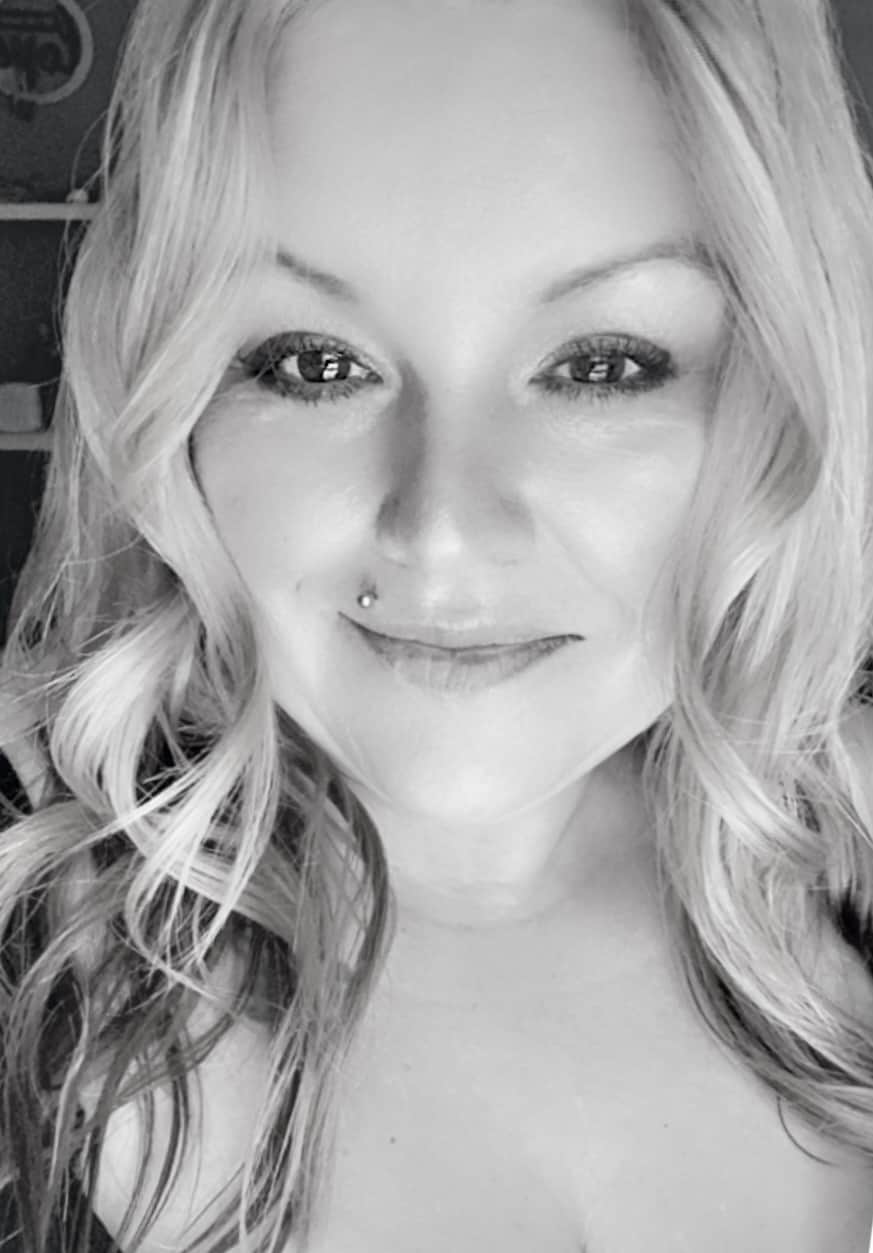 Owner & Lead Recipe Developer for It's Simple! since 2015, where you will find our best Family Favorites & Keto Low Carb Dishes with Helpful Cooking Tips & Hints in each post. Many Thanks for Stopping By, Enjoy!