How To Melt Chocolate or White Chocolate Chips in the microwave perfectly with this EASY TRICK. It can Prevent ceasing and works with all kinds of chocolate. Use this trick for melting chocolate in the microwave and it will come out smooth every time. 

How To Melt Chocolate
An easy trick for the best way to melt chocolate in a microwave. 
Does the idea of melting chocolate make you cringe? Run scared?  I use to. As a matter of fact,  I would avoid anything that called for melting chocolate. It never seemed to work despite what I did or what I tried.  Because I was doing it wrong, I'd get Ceased, Hard and Overcooked chocolate. What a waste and on top of that, money in the trash. Therefore, I decided to start trying this easy microwave method. It works for melting chocolate chips, white chocolate, candy melts and more. 

How To Melt Chocolate Chips in Microwave
Before sharing this tutorial, I grabbed a bunch of chocolate and using a tiny bit at a time ran some tests. After everything, I came up with this technique and it is flawless. Additionally, I tried it over and over again and it melts the chocolate perfectly every single time. Certainly no exaggeration.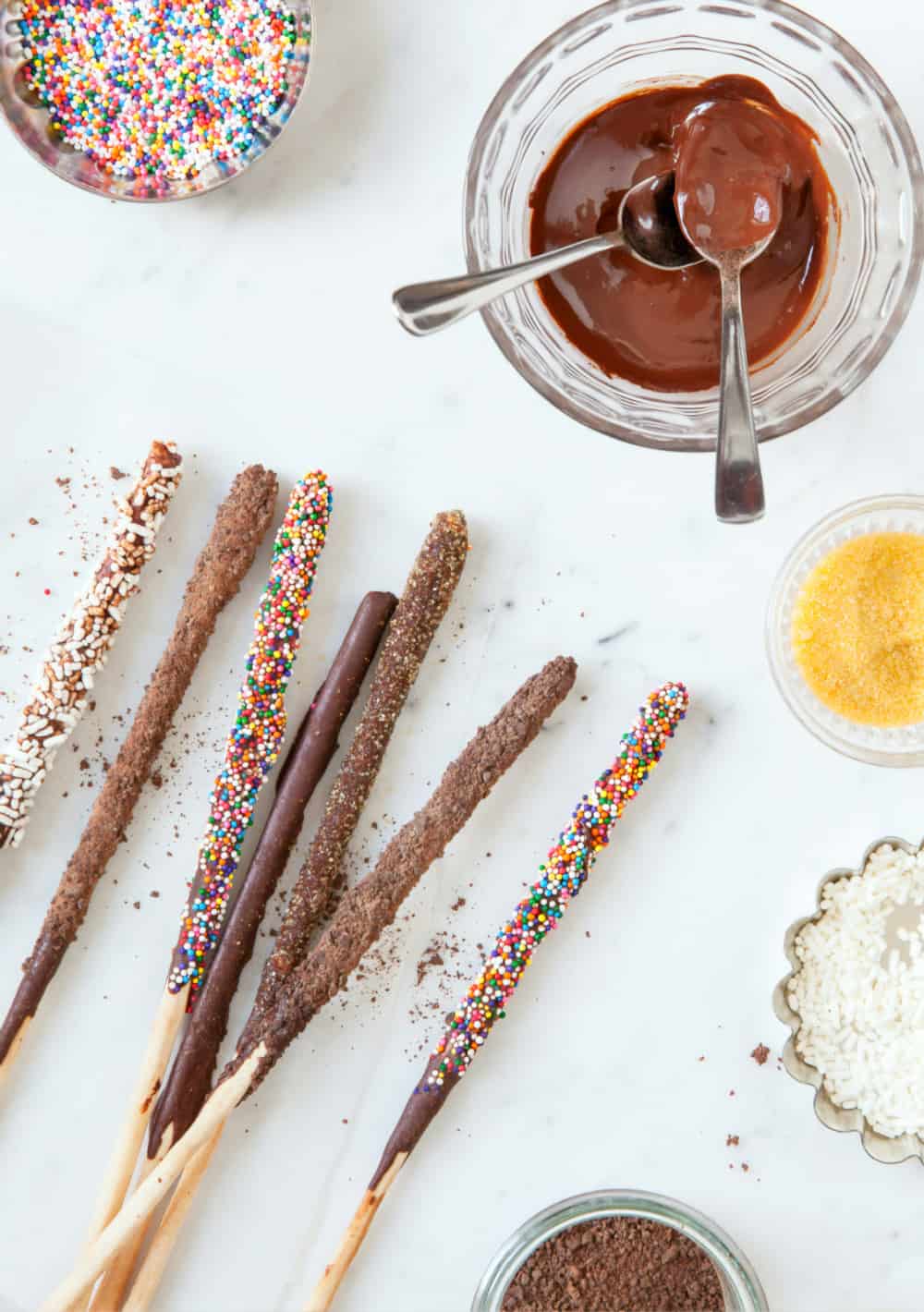 American Heritage Chocolate
Here is how:
See Note Below- This process has been tried with baking chocolate, regular chocolate bars ( like Hershey's), semi sweet chocolate chips, milk chocolate chips and dark chocolate 70% Cacao.
Place your chocolate in a glass bowl or measuring cup (my  preference, you can use plastic)
Fill a small cup half way with water
Here is the trick that changes everything :  Place the cup BY ITSELF in the microwave for 1 minute BEFORE putting the bowl of chocolate in there. This will create a humid environment.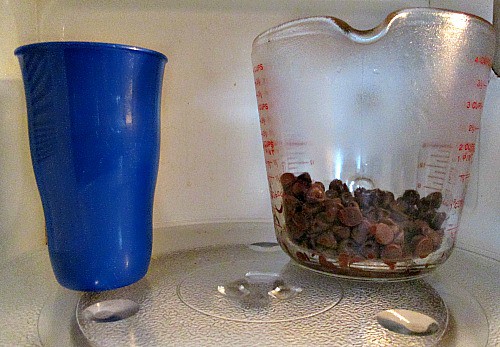 How does steam help make it work?
The whole purpose of the cup is to create steam, which adds moisture to the inside of the microwave. The added moisture makes it humid, the perfect environment for chocolate. 
Why Does Chocolate Cease Up When Melting
Chocolate usually ceases up for one reason. The heat was too hot, too fast. To prevent this a double broiler method is recommended. But, that is a stove top version that takes longer and is kind of annoying in my opinion. I always burn myself on the steam coming from the edges.  Wait, did I say steam? YES. Realizing a double broiler method not only adds low indirect heat, but humidity is when I had a light bulb moment.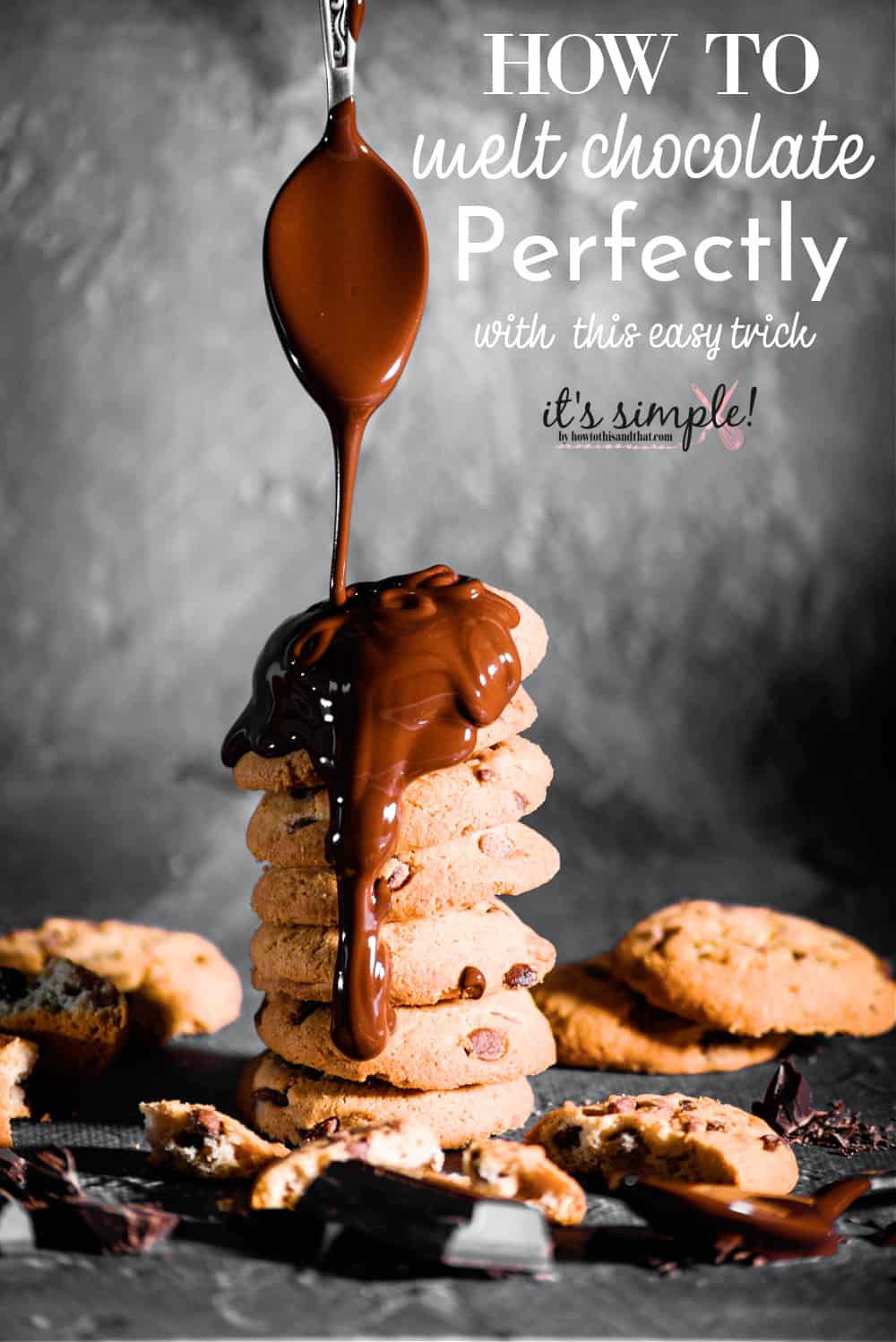 Photo by Tamas Pap on Unsplash 
It is all about the steam!
See the steam on the measuring cup in the picture above? That was after the first 35 seconds (and after the cup of water was heated for one minute by itself)
Continuing on : 
Ok so you've microwaved the cup of water for 1 minute
Put the bowl of chocolate in the microwave with the cup and heat for 35 seconds
Stir
Heat again for 35 seconds
Stir
Heat again for 35 seconds
Stir ,  repeat if necessary.   My chocolate only takes 3 sets for a half bag of chocolate chips , 4 sets for baking bar pieces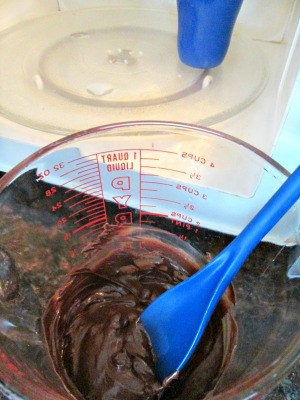 Transfer your melted chocolate to a bowl for dipping and coating.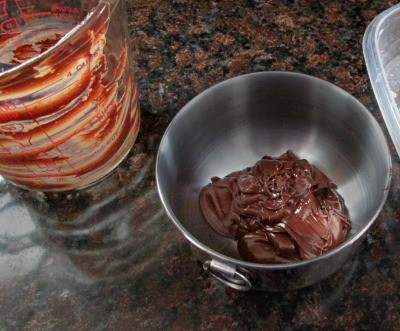 Here we are dipping our Almond Joy Truffles (that recipe hasn't been posted on the blog yet, sorry!)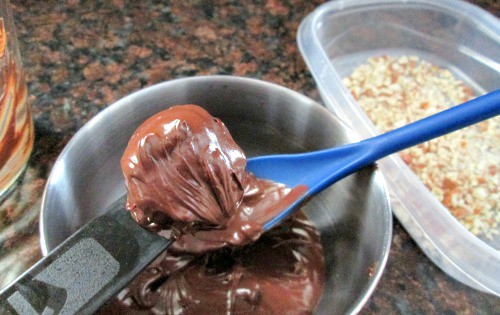 A smooth, dippable, spreadable chocolate every time.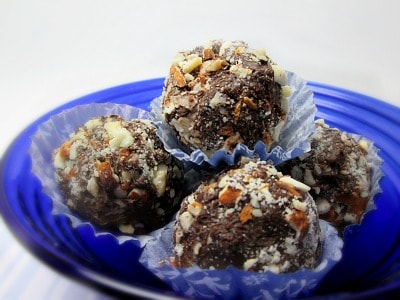 Use melted chocolate in these recipes:
Keto Nut Clusters
Chocolate Chia Seed Pudding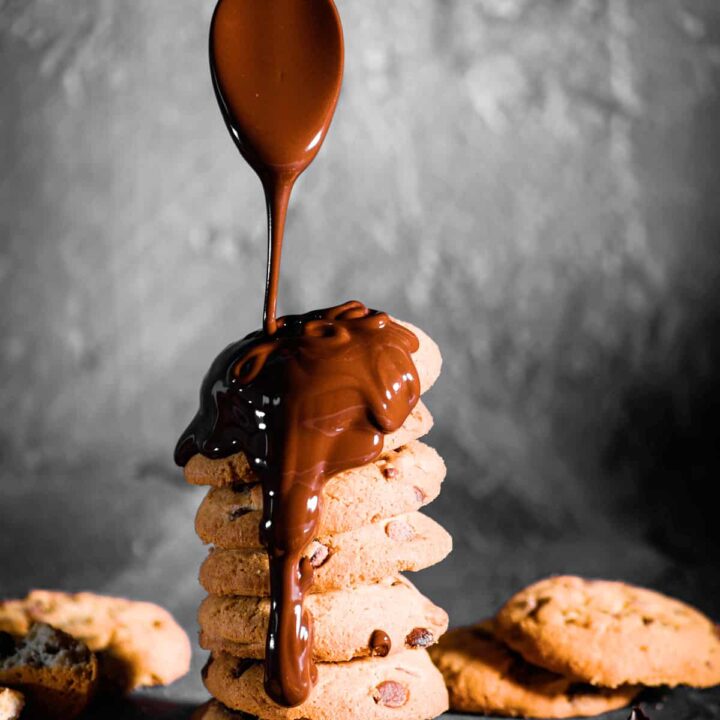 How To Melt Chocolate Perfectly
We show you how to melt chocolate perfectly every time in the microwave, works on chocolate chips, bars and candy melts.
Materials
6 ounce bag of chocolate chips
1 cup water
Tools
Glass bowl or measuring cup
Spoon
Microwave safe cup
Instructions
Place cup of water in the microwave for 1 minute. This creates steam to help your chocolate melt smoothly by making it humid in the microwave.
Add a higher quality chocolate (See Note) to a glass microwave safe bowl or measuring cup.
Heat on 35 second intervals, mixing in between. It can take 3-4 rounds before chocolate is melted.
Use as desired. To store chocolate See Note
Notes
CAUTION - cups removed from the microwave will be extremely hot. Because steam was created and runs at a hotter temperature.
Storing chocolate- to store melted chocolate cover with plastic and leave on the counter or in cabinet. If you refrigerate the melted chocolate reheating will be necessary again. It may cease up.
Reheating chocolate- it is not recommended to reheat the chocolate, but if necessary simply follow these same steps. The chocolate may cease up, watch it closely.
What kind of chocolate can I use- this tutorial was done based off semi-sweet chocolate chips, however it has been tested with many types like : 70% cocoa, unsweetened baking chocolate and white chocolate chips. It is recommended to choose a higher quality chocolate when melting. Some of the inexpensive brands have less cocoa butter and more wax. They tend to cease up more often.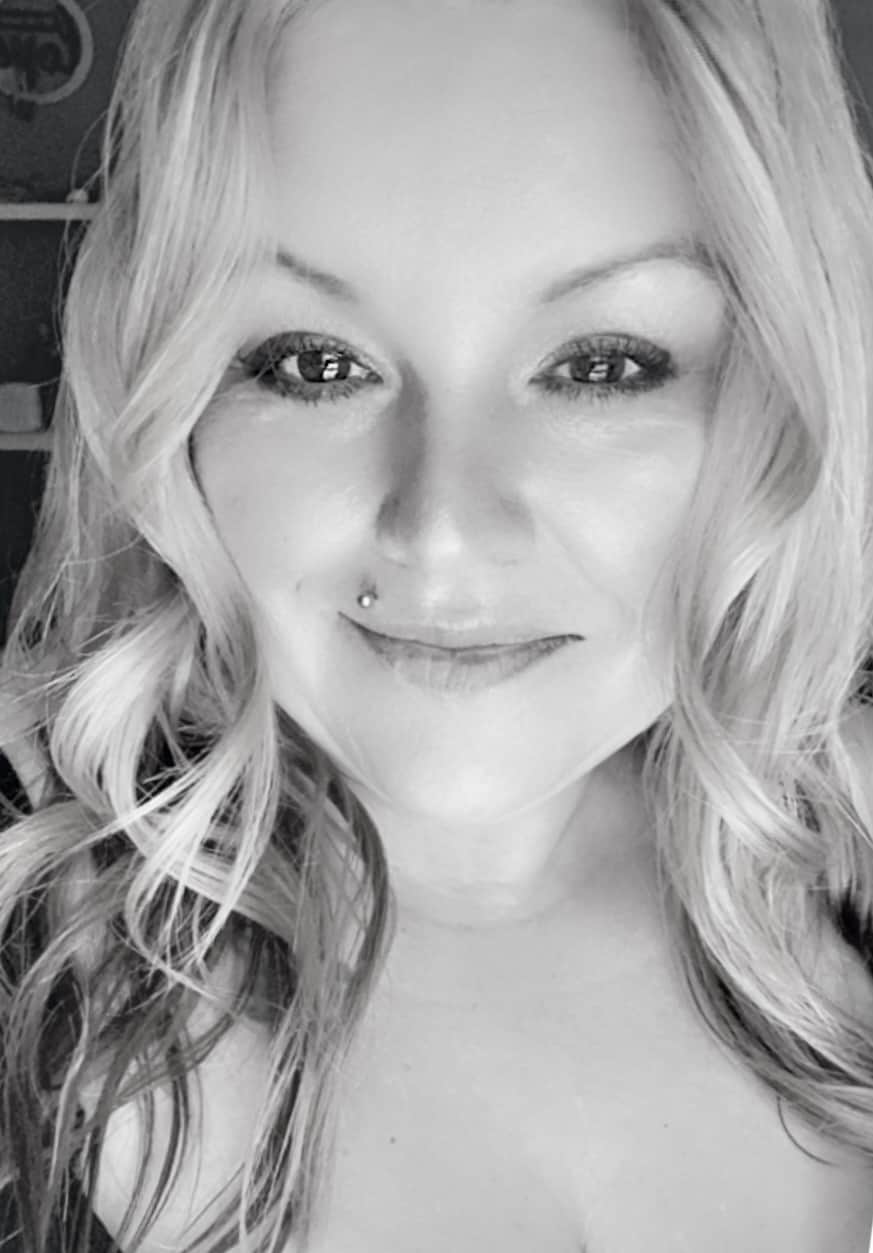 Owner & Lead Recipe Developer for It's Simple! since 2015, where you will find our best Family Favorites & Keto Low Carb Dishes with Helpful Cooking Tips & Hints in each post. Many Thanks for Stopping By, Enjoy!