Love almond joy? Wait until you try this easy Almond Joy Bites Candy Recipe

Almond Joy Bites Candy Recipe
One of my favorite candy bars is the Almond Joy.  I am a huge fan of coconut.  So a few years ago I decided to make my own version and give them as a gift. Everyone loved them and has asked about them each year since.
Almond Joy Bites Candy Recipe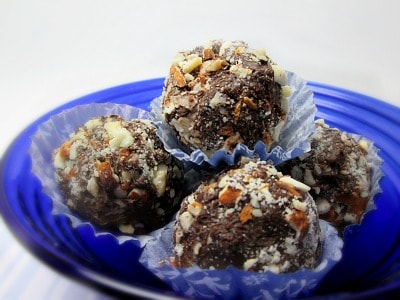 It is so easy!    You simply melt some chocolate using our quick and easy trick for melting chocolate, listed below.
Combine the ingredients for the filling in a bowl and roll into balls.  Chill.
Dip the balls into the melted chocolate and then roll in crushed almonds.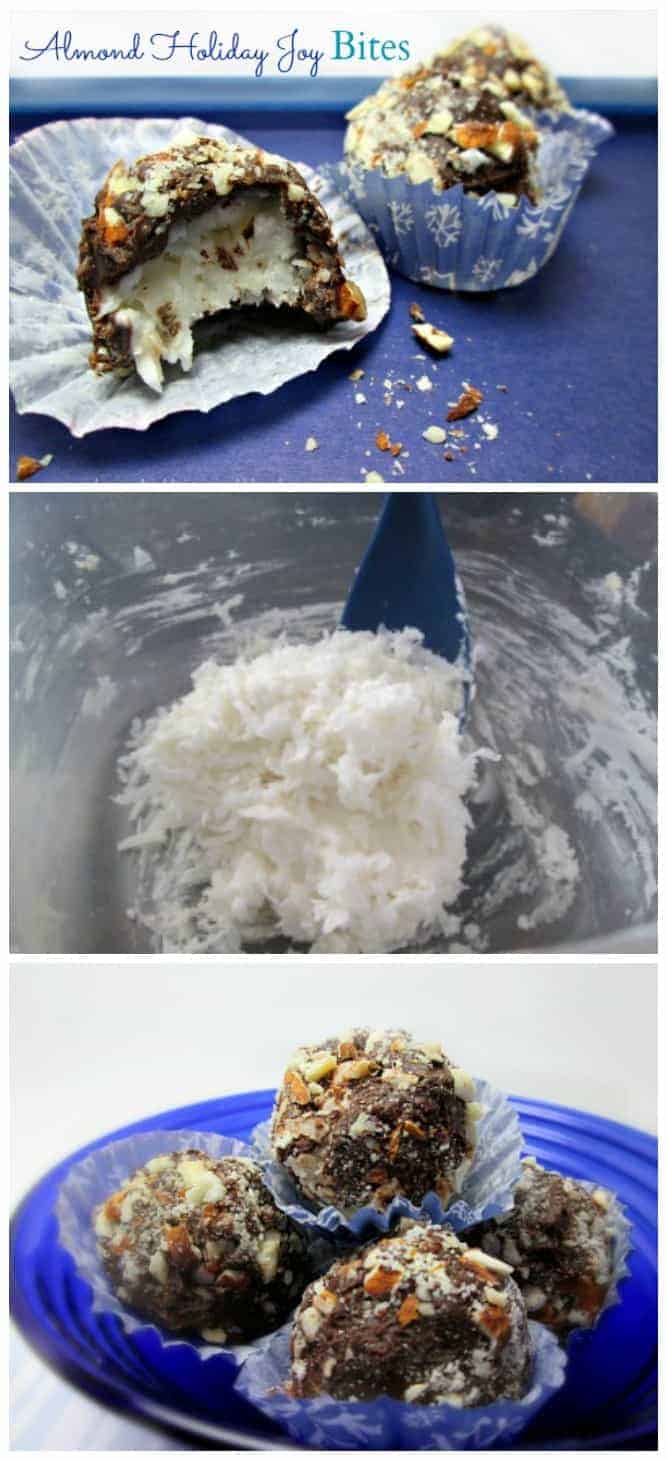 Here is the printable recipe

Almond Holiday Joy Bites Candy Recipe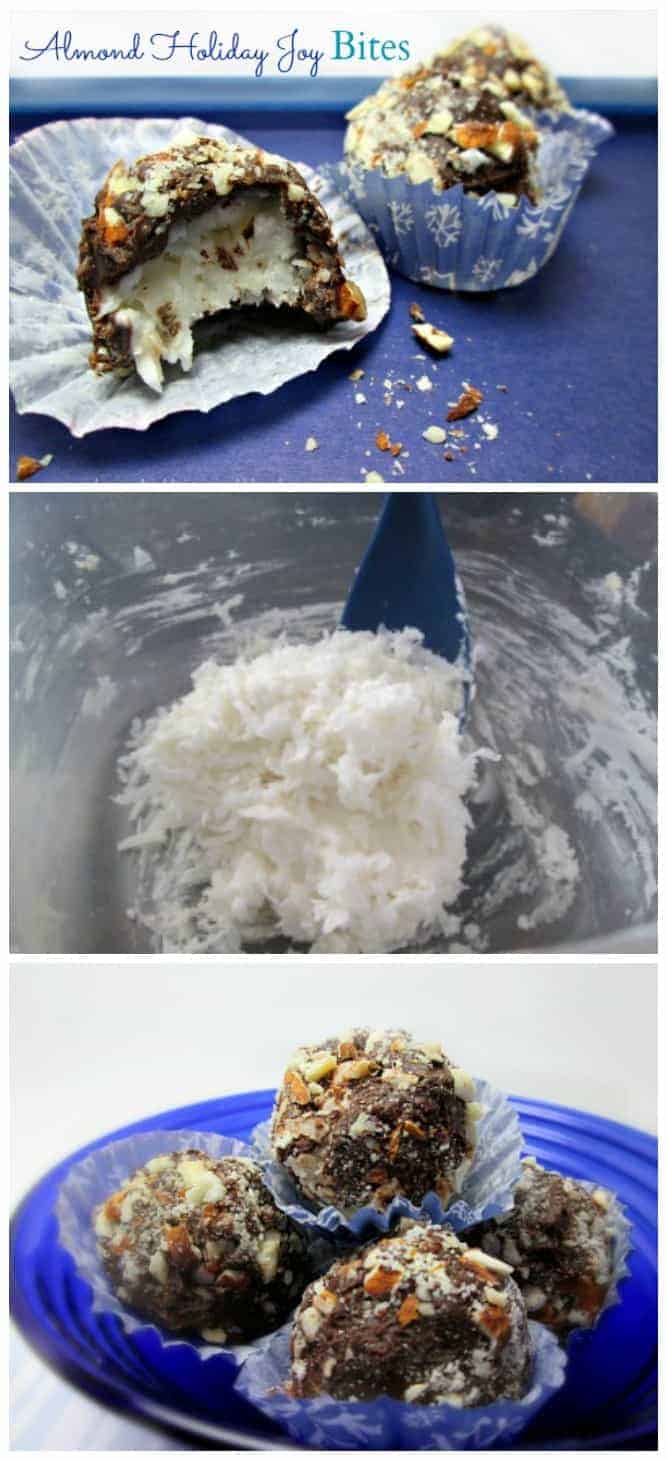 Creamy, sweet coconut filling covered in chocolate and rolled in crushed almonds. OR Leave out the almonds if you don't feel like a nut!
Ingredients
1 Cup of Confectioner Sugar
1 Cup of Shredded Coconut
1 tablespoon of butter
1 teaspoon of milk
½ teaspoon of vanilla
1 tablespoon of Marshmallow cream
6 oz semi-sweet or milk chocolate chips, half a bag
1 Cup of Crushed Almonds
Instructions
Cream the butter, marshmallow and vanilla together with a mixer on medium
Add half of the confectioner sugar and fold in ( I prefer to hand mix this)
Add the milk and the remaining confectioner sugar (filling should be on the thicker side)
Mix in the coconut.
Freeze for 15 minutes, roll into 1 inch balls , place on cookie sheet. No need to grease or use parchment paper, they will not stick.
Refrigerate again while you do the next steps
Crush your almonds (if needed) and melt your chocolate.
Instructions for melting chocolate easy and perfect every time is below
Using two spoons dip and roll your coconut balls in the chocolate, roll in the almonds, place back on the cookie sheet.
Repeat. Refrigerate until completely cooled and firm
Makes 12-15

The easiest way to melt chocolate EVER here ---->>> Quick, Easy and Flawless Trick To Melt Chocolate