How To Clean Apples Naturally & chemical free with products you probably already have on hand, easily remove wax and pesticides the BEST WAY. The simple DIY recipes and processes below will clean your apples fast without purchasing a veggie wash or using harsh chemicals. Enjoy your apples the way nature intended. 

How To Clean & Wash Apples Naturally
5 Ways Without Chemicals
How To Clean Apples Naturally
As for apples, We pick about 2 bushels of apples each September to make pies, applesauce and jelly. It can take a long time to clean every apple, so I had researched different ways to wash them. Here are my favorite chemical free, all natural ways to clean apples and any hard skinned produce. Our DIY Veggie Wash recipe is listed below. 
Lemon Juice 
4 cups of hot water
3 tablespoons baking soda
¼ cup of lemon juice (bottled or fresh squeezed)
Mix together , dip each apple in using your hand to rub the film off, rinse with cold water and dry.
Vinegar
1 tablespoon Vinegar
1 tablespoon baking soda
4 cups of hot water
Let it sit until major fizzing stops,  dip your apple, use your hand to wash.  Rinse with cold water and dry.
Hydrogen Peroxide 
Make your own veggie wash:
fill a clean spray bottle with half hydrogen peroxide, half water.
Mist your apples, rub clean, rinse and dry.
Baking Soda and Olive Oil
Mix 1 tablespoon baking soda into 1 cup of warm water then add a squirt or drop of olive oil. The oil helps break down any wax or pesticide making it easier for the baking soda to remove it. 
The Old Fashioned Way
If none of the above suit you,  rub the apple on your shirt until shiny!  Hey, it is chemical free.
Can I use this DIY Wash on other Veggies & Produce
Yes! Absolutely. So when we first wrote this we were using these recipes to clean apples without chemicals. We were baking a lot and needed to quickly remove wax from he apples.  Since then, we have been using this DIY veggie wash to remove wax from apples and for all sorts of other produce.  Especially those yucky, waxy cucumbers and bell peppers. Use the veggie wash recipe below for any hard skinned produce.
Use your cleaned apples on these Amazing Apple Recipes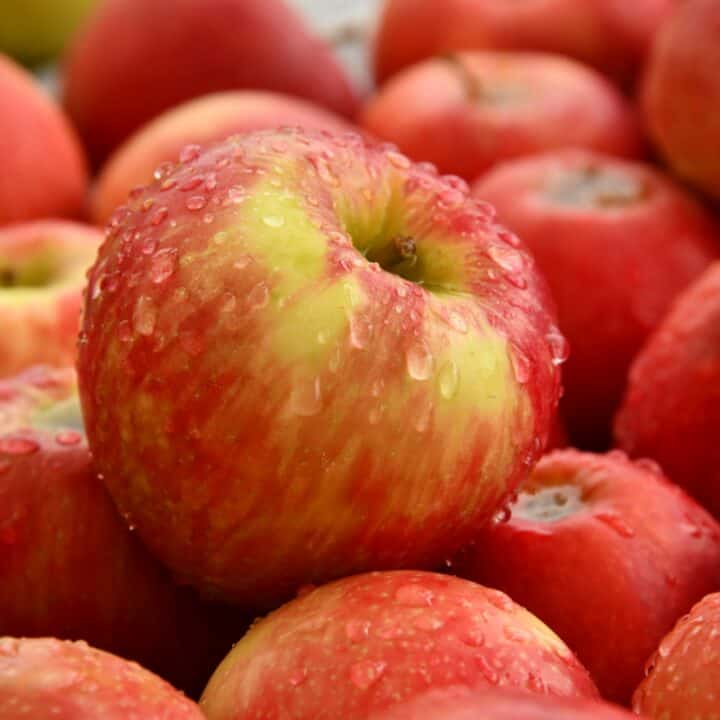 DIY Veggie Wash- How To Wash & Remove Wax from Apples
The easiest and most efficient way to clean apples without chemicals. Remove wax, pesticides and build up. Our DIY Veggie Wash Works!
Materials
3tbsp Baking Soda
½ cup Lemon Juice
2tbsp Vinegar
4 cups HOT water
Instructions
In a bowl- Mix lemon juice , vinegar and baking soda together with water.
Pour into spray bottle.
Spray over apples.
Wipe clean with towel.
Or use any of the optional steps in the post.
Notes
To clean a large batch- Plug a cleaned and sanitized sink or use a large bowl.
Add all of the DIY veggie wash to the sink or bowl and soak apples. Remove and hand clean with a towel one at a time.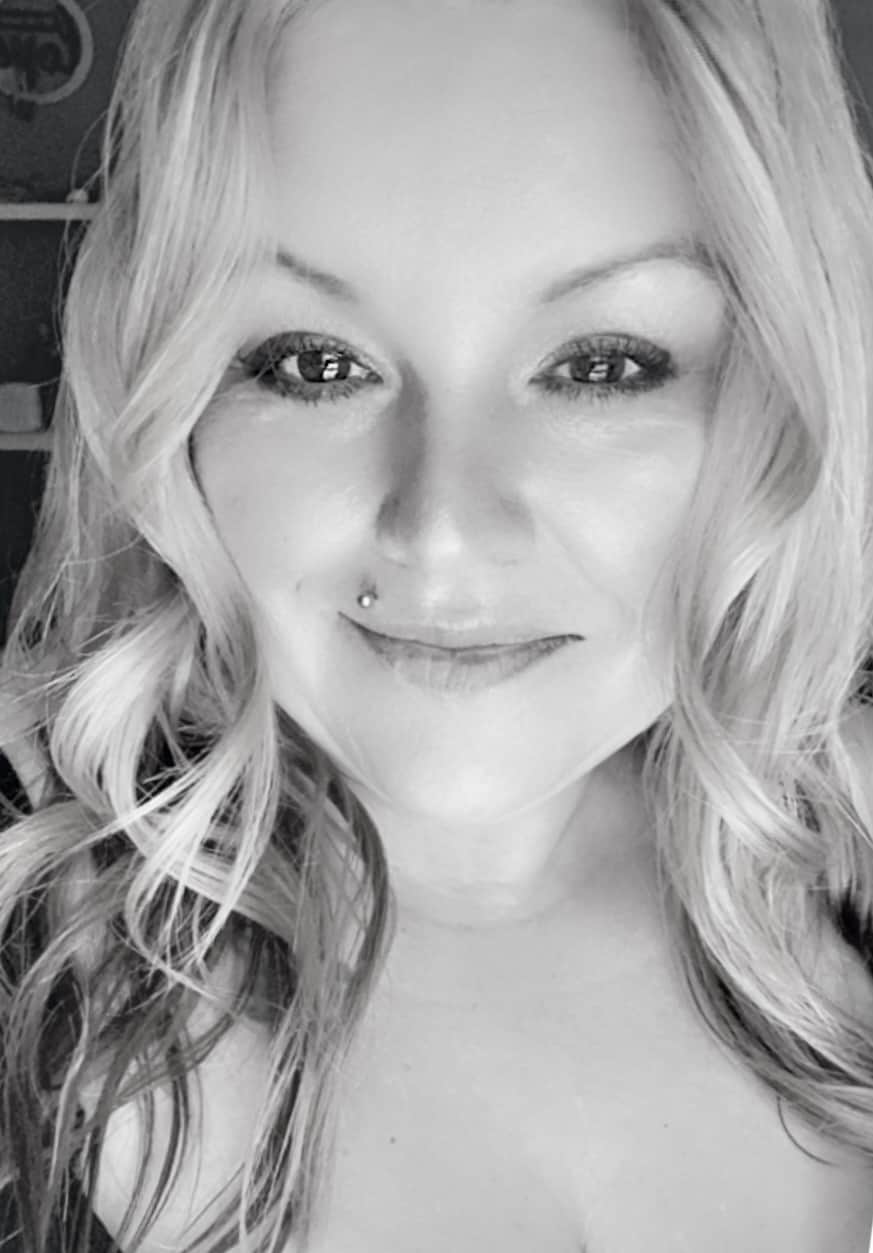 Owner & Lead Recipe Developer for It's Simple! since 2015, where you will find our best Family Favorites & Keto Low Carb Dishes with Helpful Cooking Tips & Hints in each post. Many Thanks for Stopping By, Enjoy!