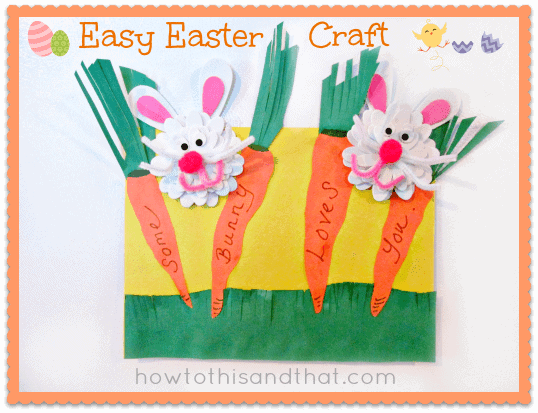 Easter with Oriental Trading & An Easy Easter Bunny Craft
We received product free from Oriental Trading Company for the purpose of this post.
 Oriental Trading Co. is your one stop shop for party supplies, crafts, toys, games, novelties, school supplies and so much more. My favorite thing about their website is how user friendly it is. Each month there are new features and holidays are always very well promoted. Products are easy to find with their multiple categories. You can search by event, color, product type and even item #, handy for if you are reordering.
We received some cute Easter goodies to check out and have fun with. First up, charms for the loom bracelets. The kids are having so much fun with those loom bracelet, what better than to kick it up with charms!   A set includes 48 rubber charms and a crotchet hook. tulips, bunnies, chicks, eggs and butterflies.  See the selection here Easter Charms For Fum Loops. Only $7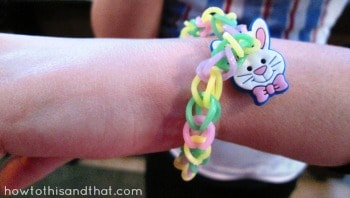 Also included in our goody pack were these Beaded Easter Charm Pin Kit . Perfect for friendship pins or decoration. Take caution, the pin is large and extremely sharp. It is a standard safety pin.  A set makes 12 for only $5.75.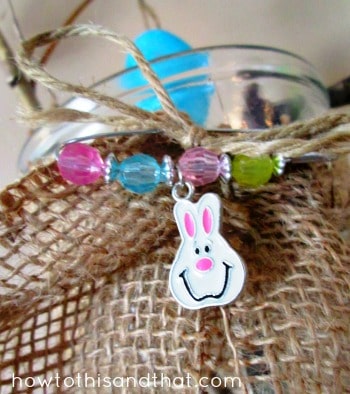 Last but not least,  the Flower Bunny Magnet Craft Kit  ,   a set makes 12 for only $4.75.  These are the cutest, easiest thing to make. Perfect for toddlers and honestly, kids of any age. I enjoyed making them with my daughters.  The kit comes with foam flower shapes of various sizes, whiskers, nose, eyes and a magnet. Simply peel off the paper to reveal the sticky and press together.
To make this super cute Easter Bunny Craft all you need is some construction paper, glue, markers and a few Flower Bunny Magnet Craft Kits.
Cut a few carrot shapes out of orange paper and carrot tops from green paper. Glue them onto yellow paper like the picture above. Allow to dry.
Easy Easter Bunny Craft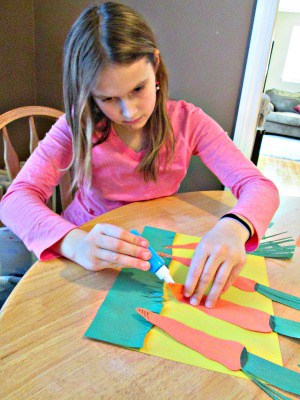 Put your magnet bunnies together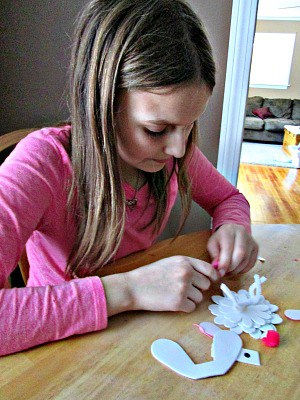 Once your carrot picture has dried, write "Some Bunny Loves You" and use your bunny magnets to hang it on the fridge!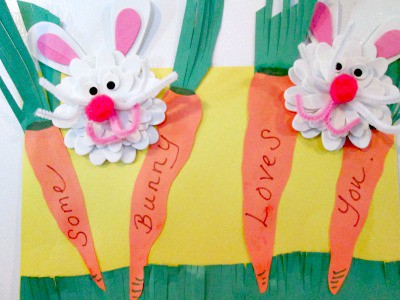 For more information on these or other great products please visit Oriental Trading Co.!