Make your own cherry cheesecake danish at home in minutes with this easy tutorial. Plus, a festive candy cane version the kids will love! Easiest Cherry Cheesecake Danish ever.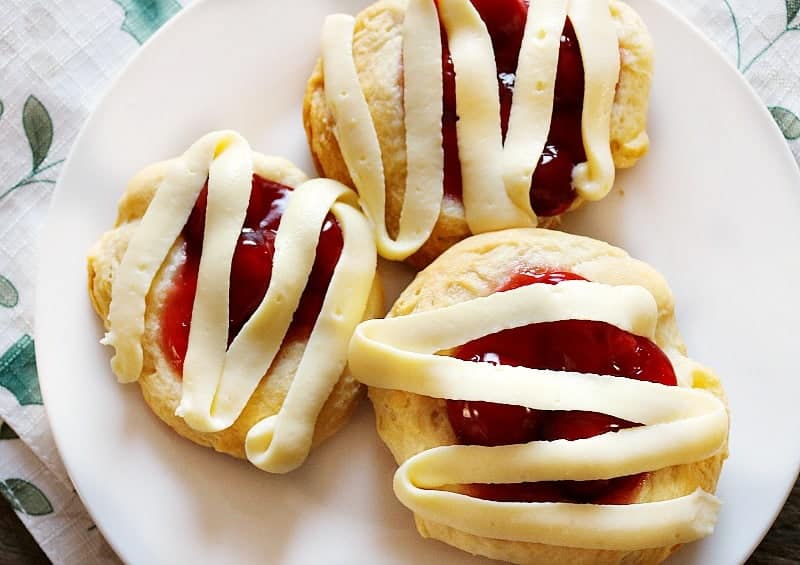 Easiest Cherry Cheesecake Danish
Ok, so this is one of those "non recipe", recipes. Sometimes something simple comes to mind and doesn't include a bunch of ingredients or instructions.
I don't use refrigerator dough often, not for any reason other than I like to make a lot of things from scratch. There is no doubt that refrigerator dough is a huge time saver and such a versatile product. For this cherry cheesecake danish we used crescent roll dough. It is buttery, flaky and holds up really well to the cherry filling.
Don't forget your crescent roll dough coupon!

TIP* see our festive candy cane version below!
These are great for breakfast, dessert or any time of the day. If you have children and like to get them in the kitchen cooking, this is the perfect recipe for it.
Here is how to make them:
Ingredients
Makes 16
2 cans crescent roll dough
1 can cherry pie filling
1 box cheesecake pudding (or a box or no bake cheesecake if your store does not carry the pudding)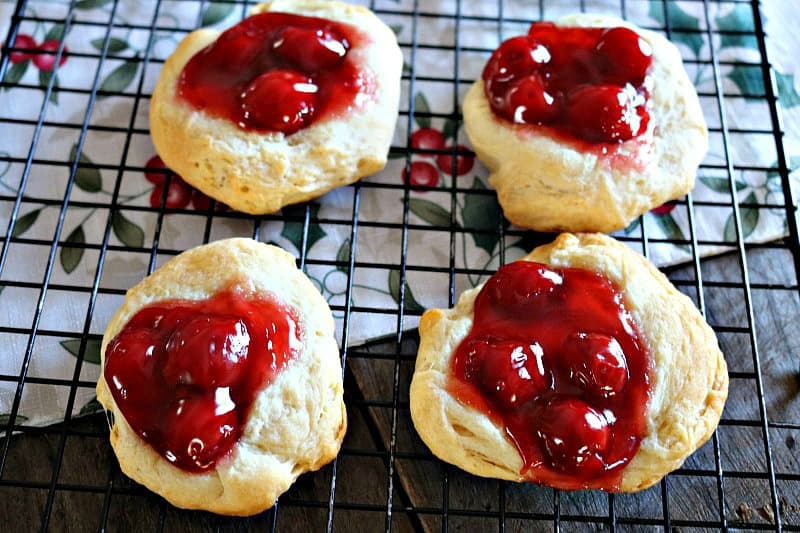 Instructions
Open can of dough, separate each triangle. Shape them into circles by hand. Place on sheet pan.
Spoon a scoop of cherry pie filling onto the middle of each circle.
Bake according to crescent roll dough package instructions.
While the "danish" is baking , prepare the cheesecake topping.
To get the right consistency, start with half the amount of milk the cheesecake package calls for. Mix until smooth.
Gradually add milk a tablespoon at a time until cheesecake mixture is smooth, but thick. You want to be able to drizzle it on to the danish without it dripping or losing form.
Remove danish from oven, let cool.
Top danish with cheesecake mixture, serve!
These freeze really well. To freeze, wrap individually and store in a freezer safe zip top bag.
Get festive ! Create a candy cane shape !
Simple roll 4 pieces of crescent dough into a rectangle shape.
Add pie filling, roll and shape into candy cane. Bake !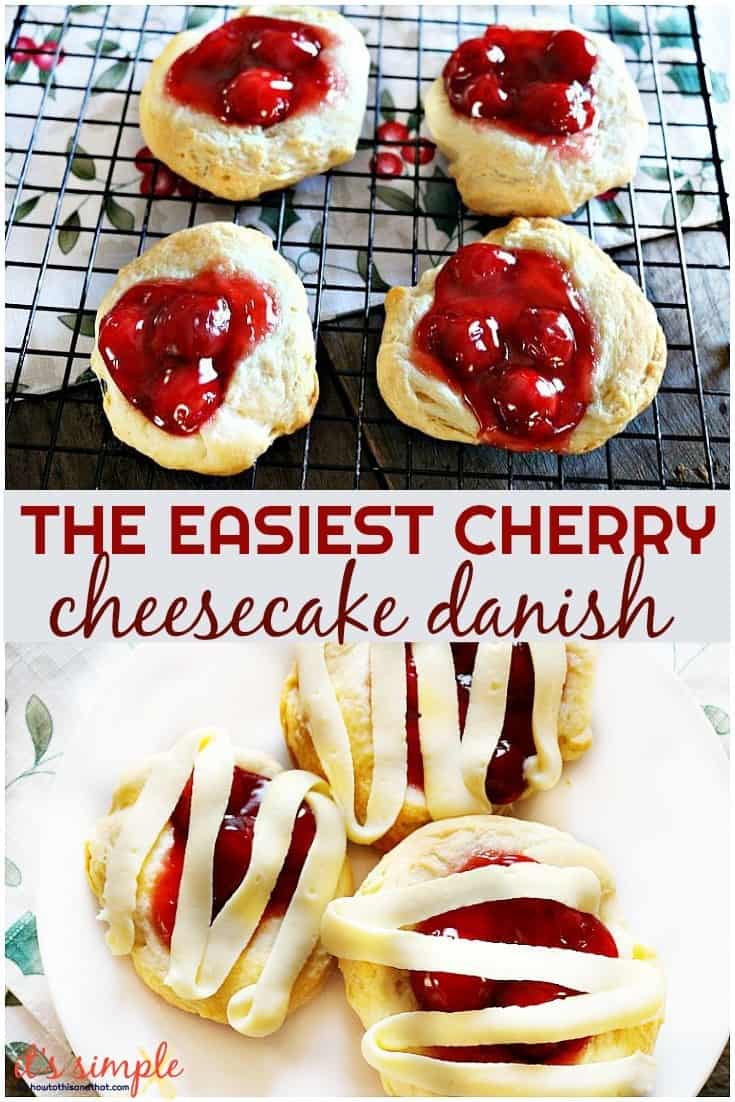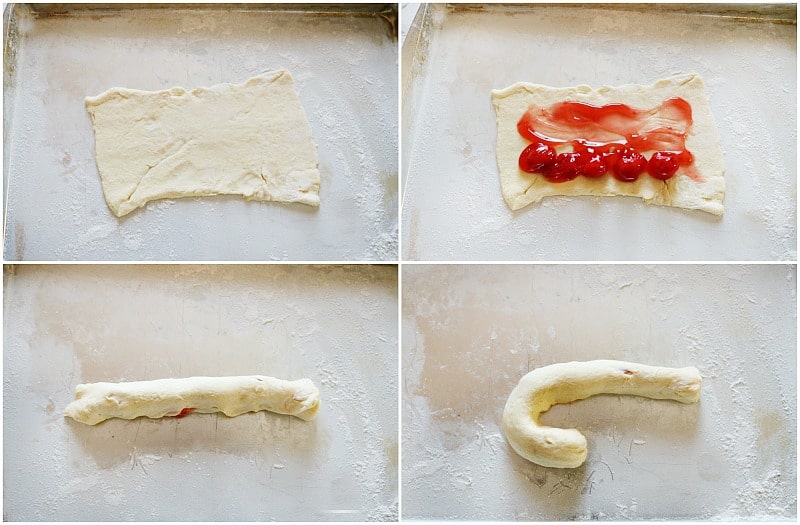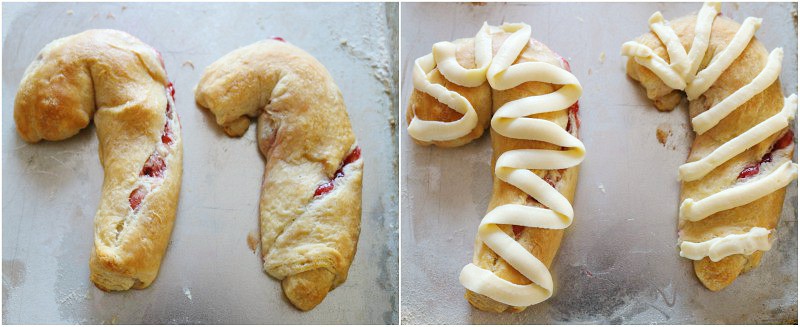 Another great holiday recipe-
Cranberry Glazed Crockpot Meatballs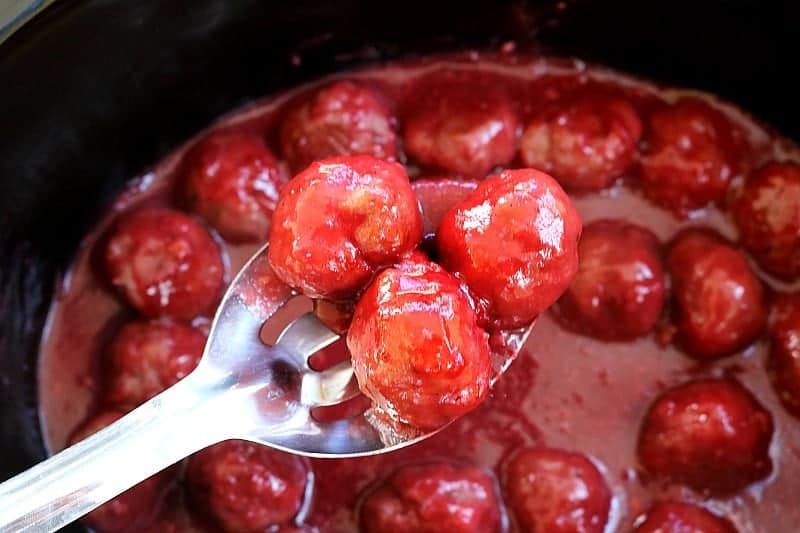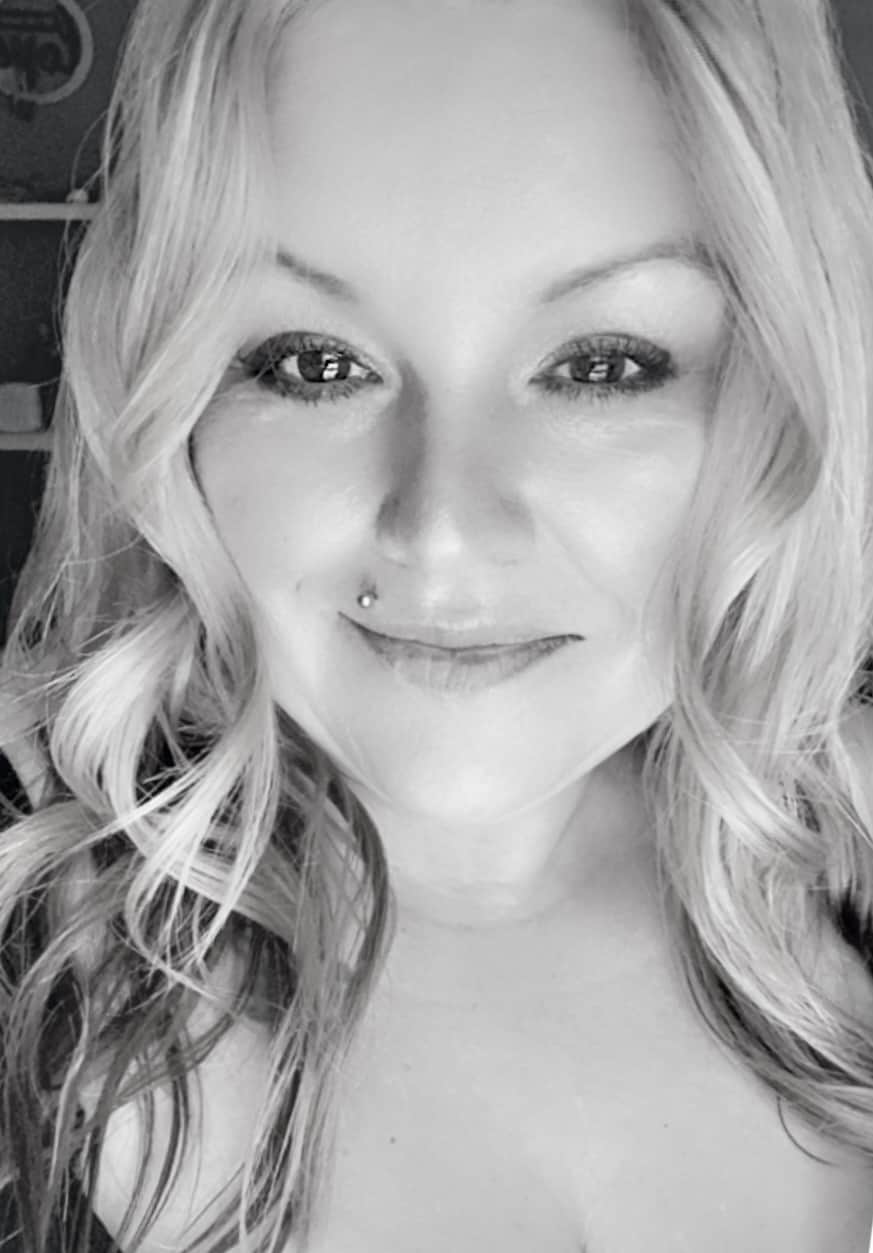 Owner & Lead Recipe Developer for It's Simple! since 2015, where you will find our best Family Favorites & Keto Low Carb Dishes with Helpful Cooking Tips & Hints in each post. Many Thanks for Stopping By, Enjoy!