These Strawberry Cheesecake Cookies prove that homemade isn't always necessary to be good.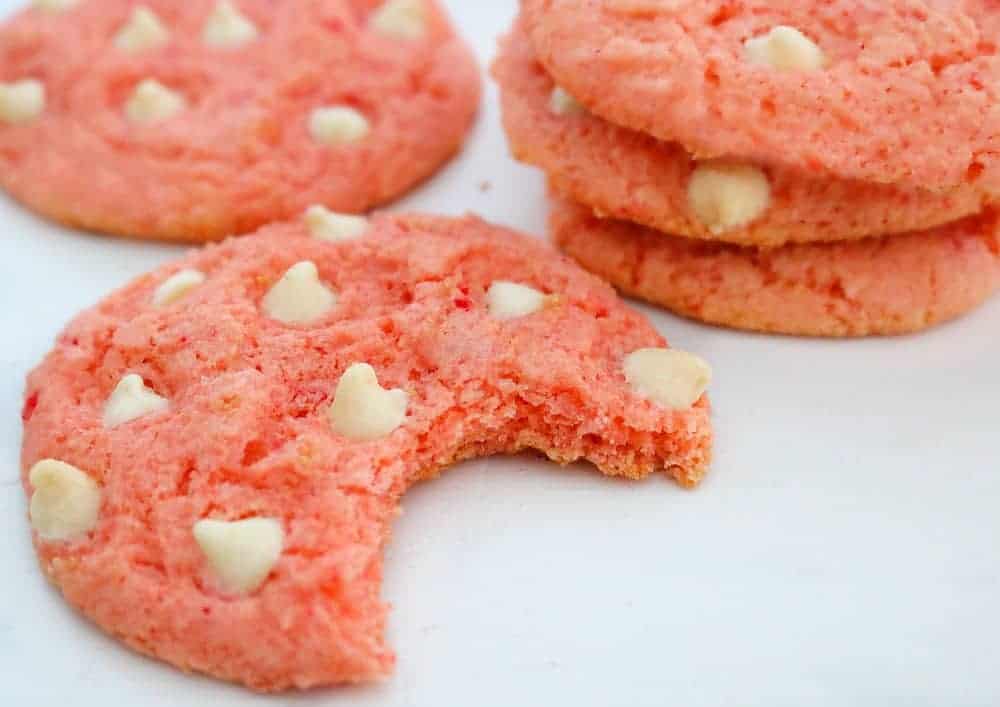 Chewy Strawberry Cheesecake Cookies
Do you love the tang of cream cheese? What about the sweet decadence of white chocolate? These Chewy Strawberry Cheesecake Cookies are a treat for the taste buds. The flavor combination is truly amazing. You get the smooth cream cheese, rich flavor of white chocolate and the yummy burst of strawberry.
This cookie is also so easy to make thanks to a cake mix. That means you can whip up this delicious treat even when you're short on time. These are a great cookie for a summer picnic, but are also a nice snack in the middle of winter to remind you of the warmer weather that will soon arrive.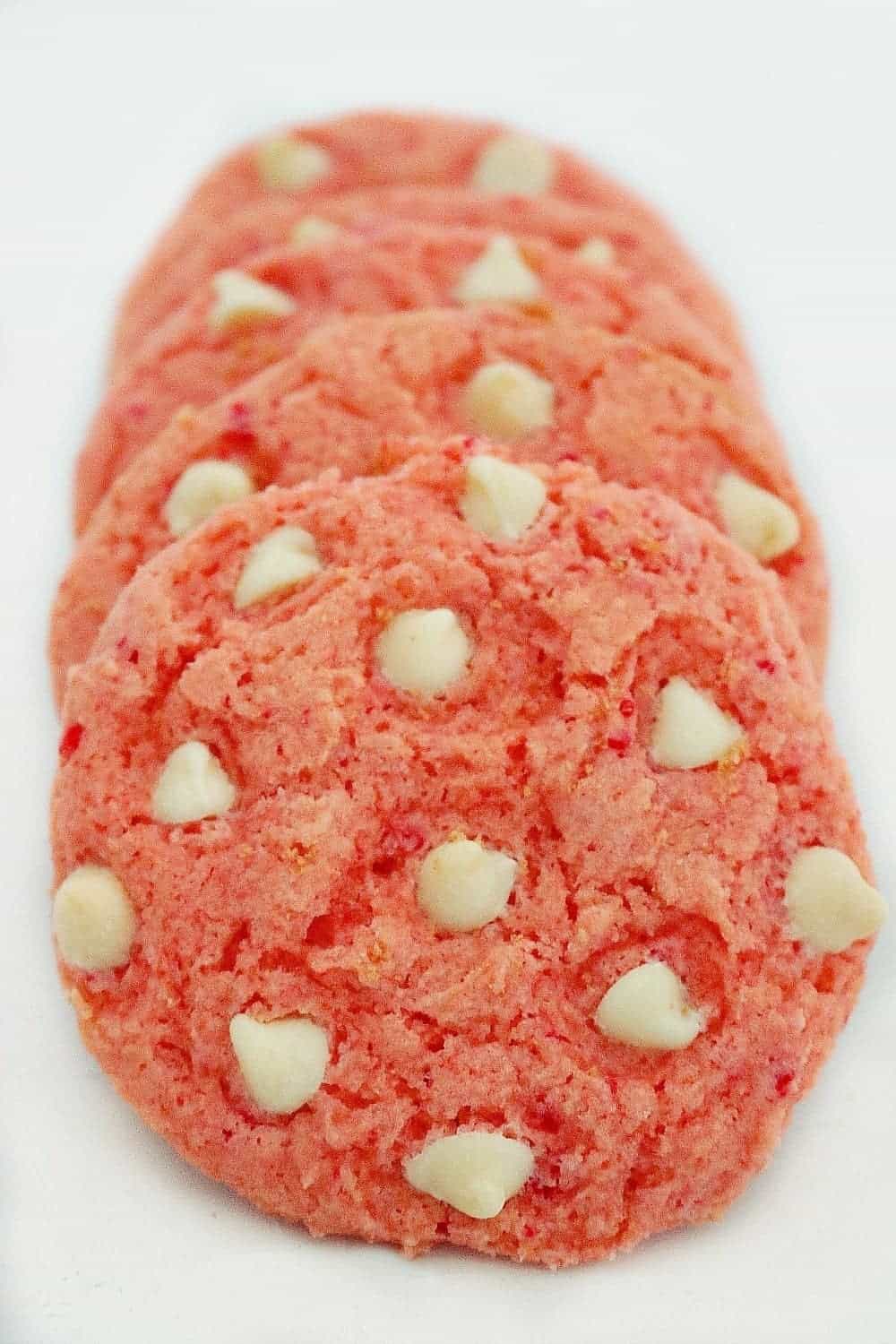 Making our Chewy Strawberry Cheesecake Cookies Recipe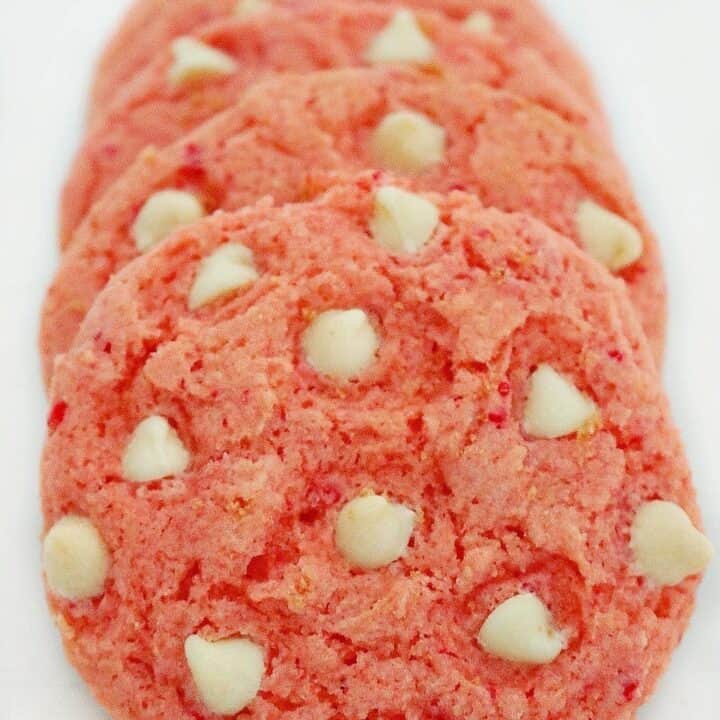 Strawberry Cheesecake Cookies
A semi-homemade cookie that eats like homemade! 
Ingredients
1 Box Strawberry Cake Mix
2 oz Cream Cheese, Softened
1 Egg
2 tablespoon Water
¼ cup Vegetable Oil
1 cup Cheesecake Flavored Chips
Instructions
Preheat oven to 350 .
In a large bowl, using an electric mixer, whip cream cheese, egg, water and oil until smooth.
Add cake mix package and continue mixing.
Hand stir in cheesecake flavored chips.
Cookie dough should be thin, but able to be scooped. That is how they get their chew!
Spoon onto sheet pan leaving some room between each, these cookies spread out a bit.
Bake 8-10 minutes. Allow to cool on wire rack.
More great cookies!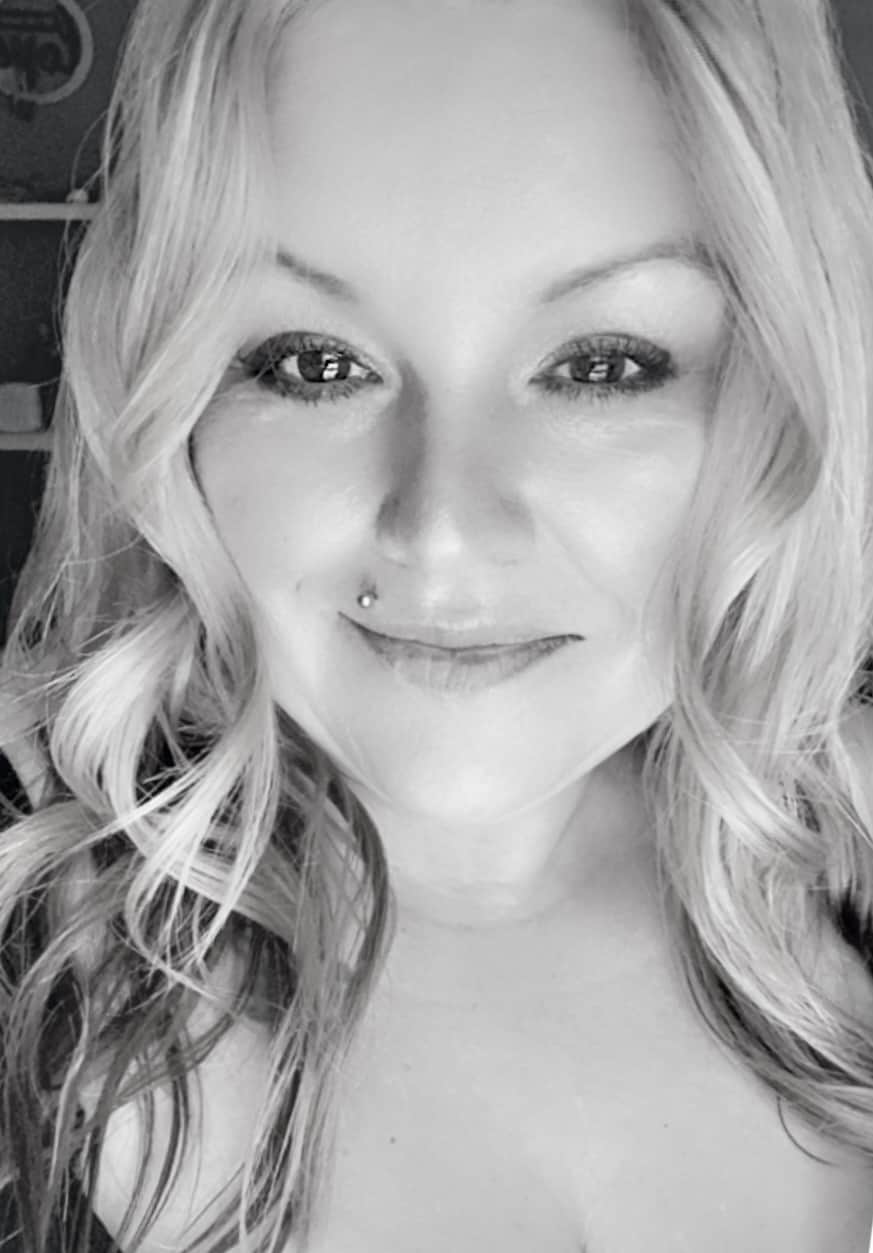 Owner & Lead Recipe Developer for It's Simple! since 2015, where you will find our best Family Favorites & Keto Low Carb Dishes with Helpful Cooking Tips & Hints in each post. Many Thanks for Stopping By, Enjoy!