The following review was written and products were tested by Jennifer. Product was received free for testing. All opinions stated are true and her own. Cuisinart is a well known company in kitchens everywhere. They make everything from cool gadgets to electric mixers. We had a chance to try out their classic pressure cooker and are impressed with the results.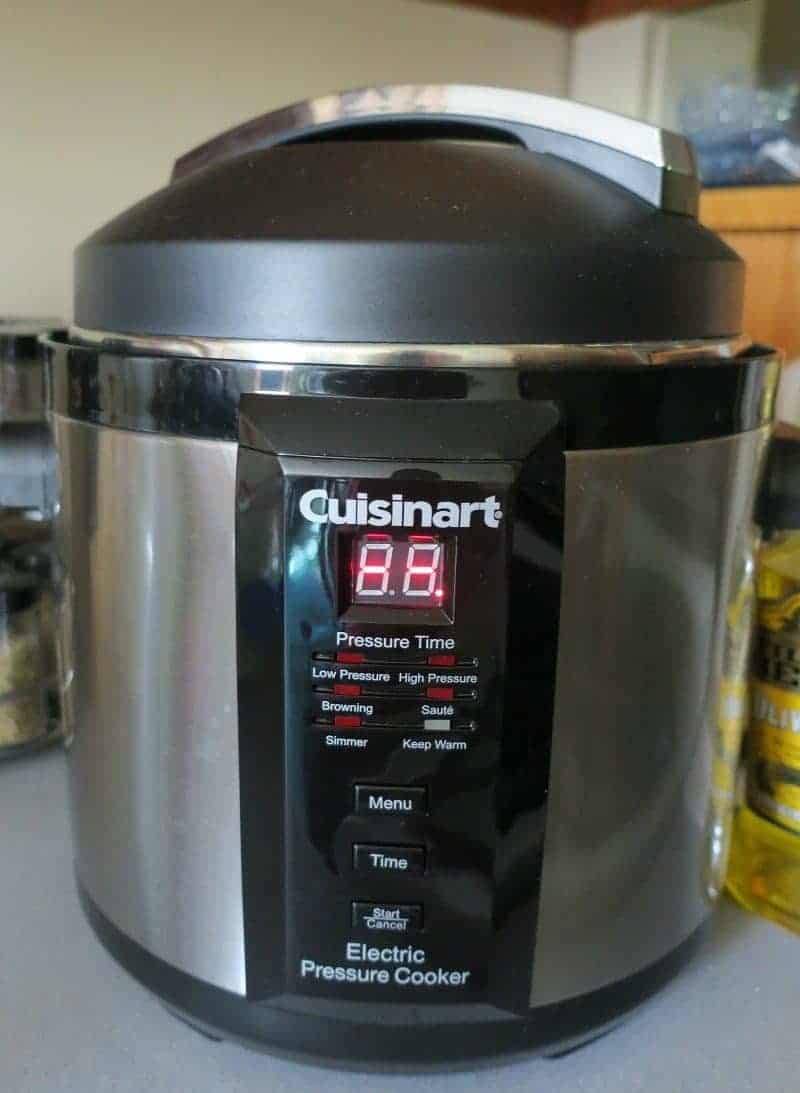 Cuisinart Pressure Cooker Review
Pressure cookers are a great way to cook for a lot of reasons. They produce healthy, flavorful food in a short amount of time. I have used a few different ones and I really love the Cuisinart. It is a nice large size and looks sharp with black and stainless steel. It is so simple to use you almost don't need the directions. I found the most challenging part of use to be the valve. The dots have to be lined up just right and the slightest movement can knock it out of place. This caused a minor inconvenience while trying to cook a pulled pork one night. It caused the cooker to heat up then shut down instead of continuing to cook. Once the issue was resolved, it was smooth sailing.
The browning function is great for getting a nice sear on meats before fully cooking. It heats up almost instantly with the touch of a button. The saute function makes it easy to get veggies soft. Everything is able to be done in one pot so it eliminates extra dishes, which is always a plus!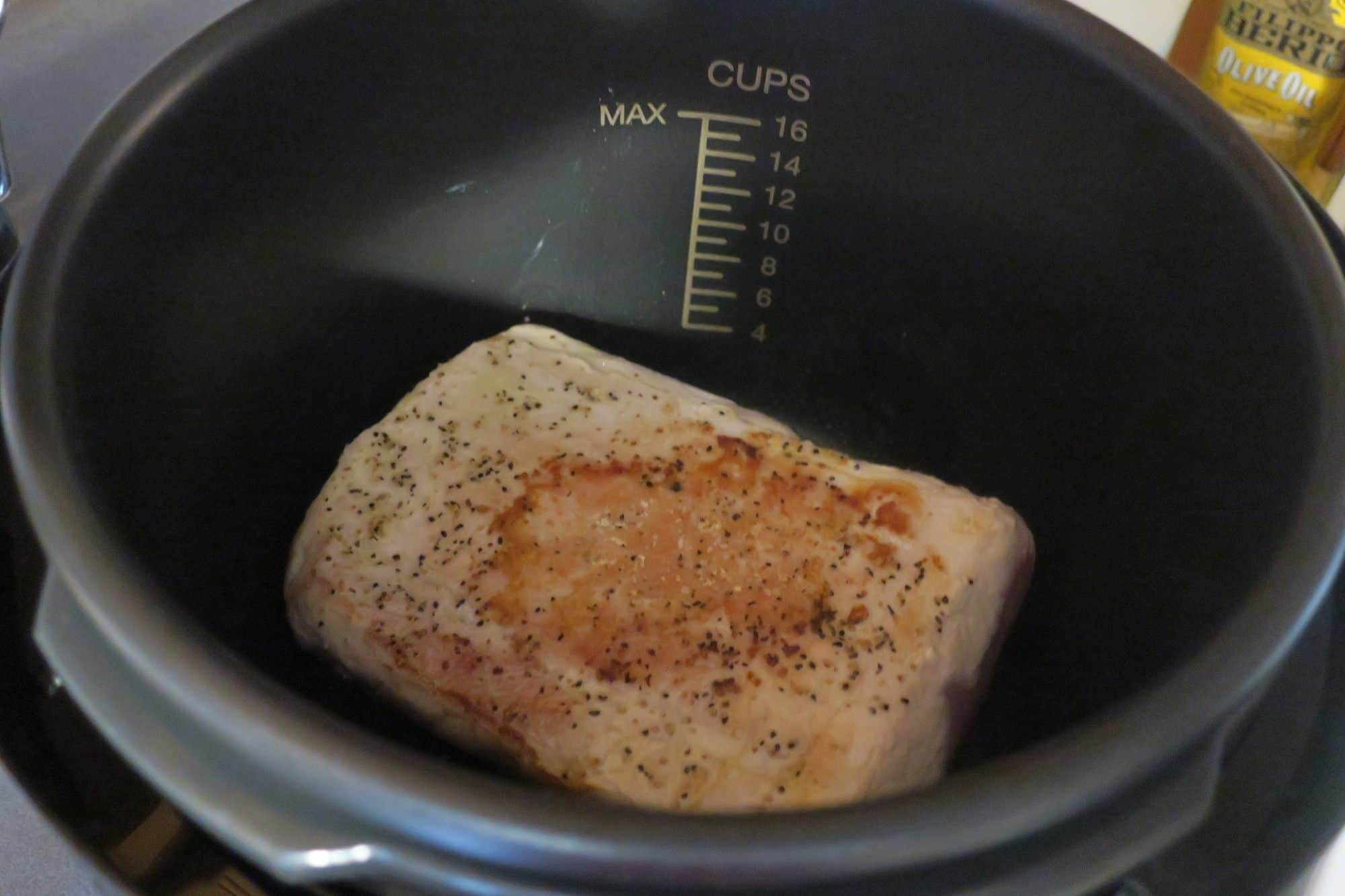 So, to really test this product out, I had the best worst piece of steak to use. I bought a large package of sirloin steaks that were just horrible. The first time I cooked it, we didn't even eat it. It was tough and flavorless, even after marinating for days. The last two steaks have been in my freezer waiting for the crock pot or trash! I figured, why not test it out in this new machine and see what happens. It came out great, it was moist and full of flavor. We actually ate the steak instead of tossing it.
Cooking with Pressure
It's also easy it is to do fresh vegetables in this pressure cooker. This one comes with a trivet which I lined with fresh cut butternut squash. Push of a button and three minutes later, perfectly cooked squash for a puree. I can't get water to boil in three minutes so I was thrilled.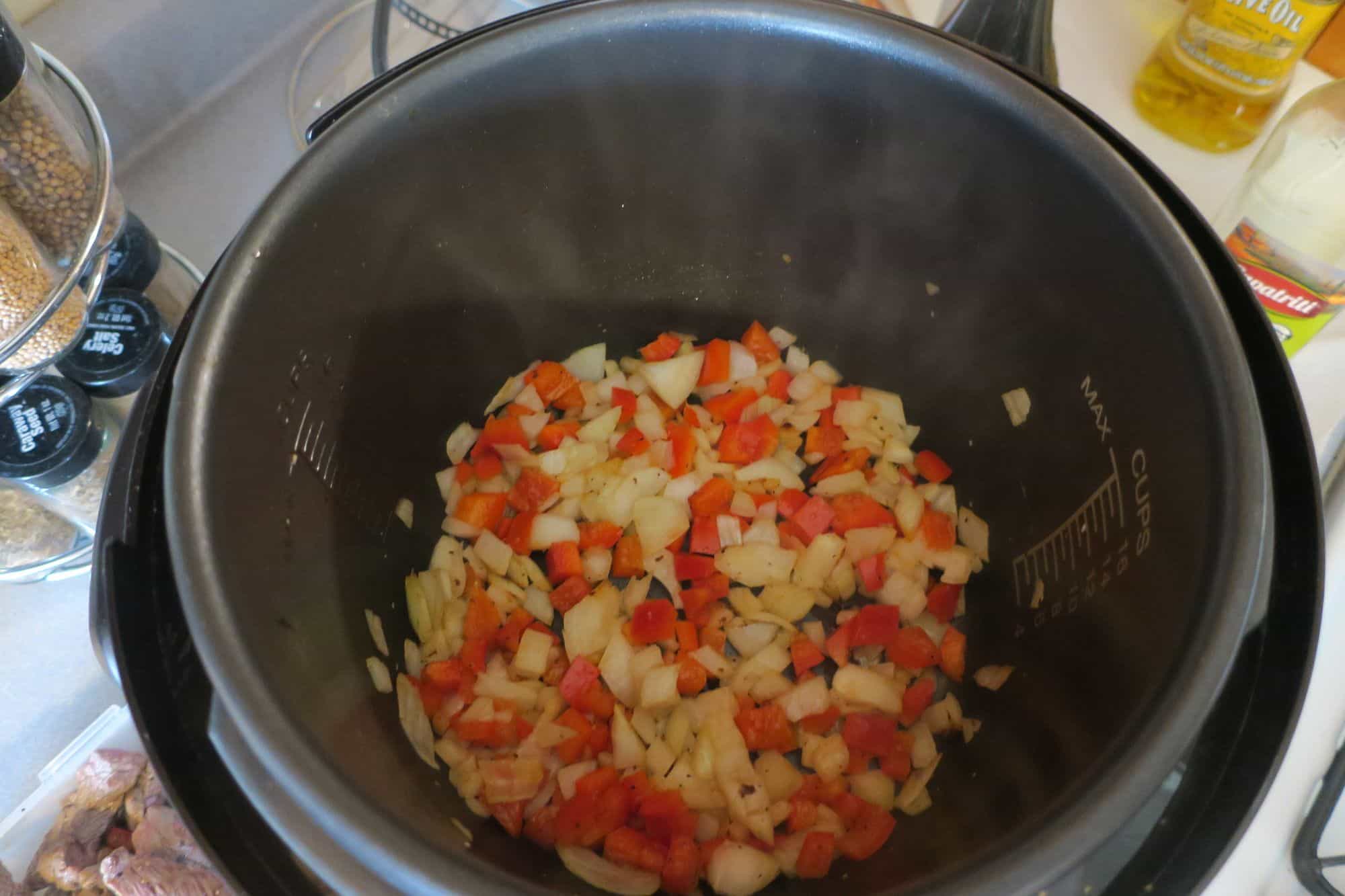 The last thing I tried in the cooker was a steak chili recipe. I browned the meat and veggies and added all the classic ingredients. A good chili is on the stove or in the crock pot for hours, so I had my reservations. Fifteen minutes and a ten minute rest, the chili was just as good as any I've made. The meat was nice and tender and the flavor was there after such a short amount of time.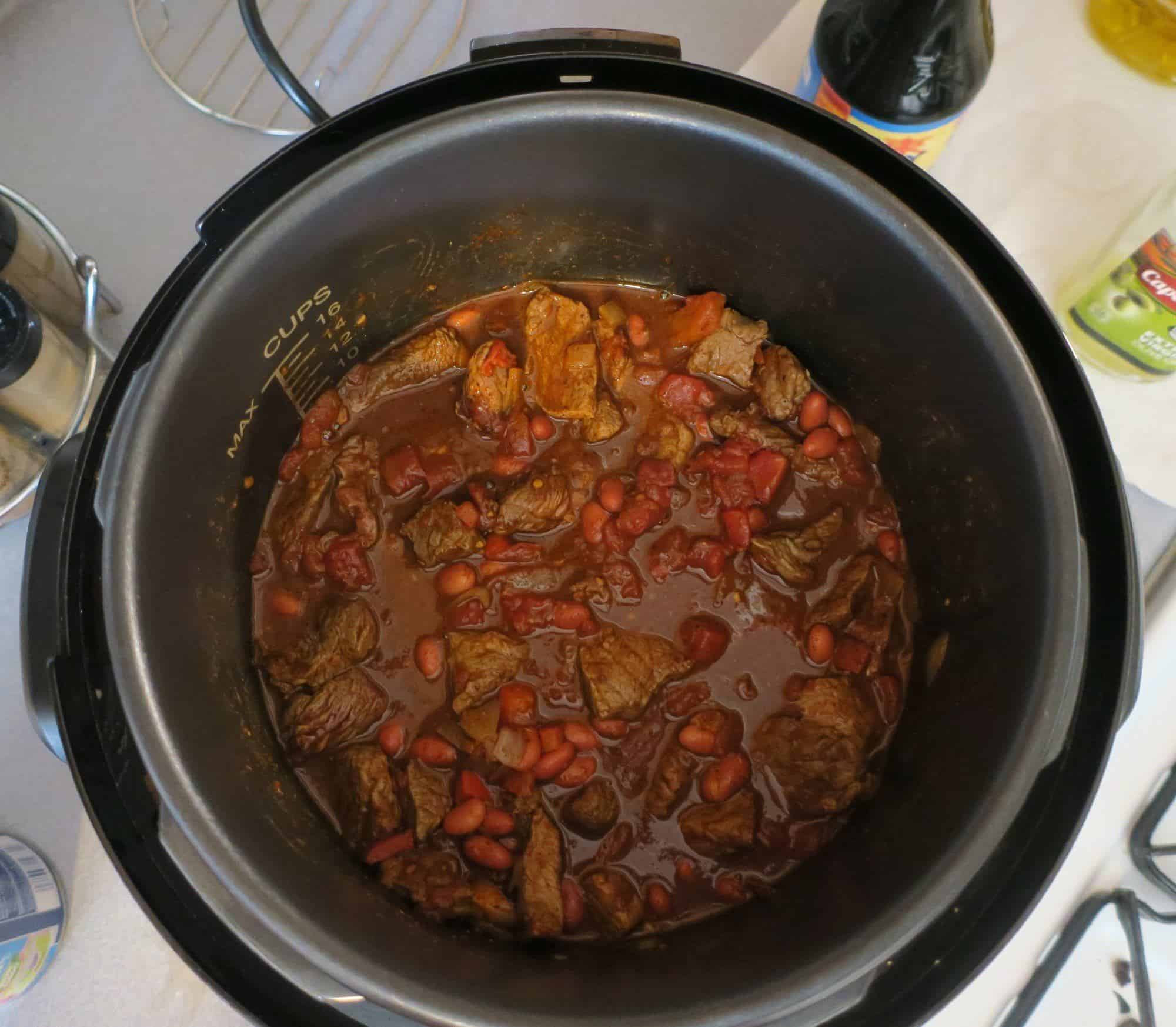 This is definitely a great choice for those new to using a pressure cooker. It doesn't have a lot of fancy and unnecessary settings. It is safe to use, the cooker won't even heat up if the lid isn't on right. They do recommend using tongs to release the steam and listen to them! I wish it had an on/off button so I could keep it plugged in, but other than that this is a highly recommended pressure cooker.
Shop Cuisinart Pressure Cookers
See our Lugz Men's Boot Review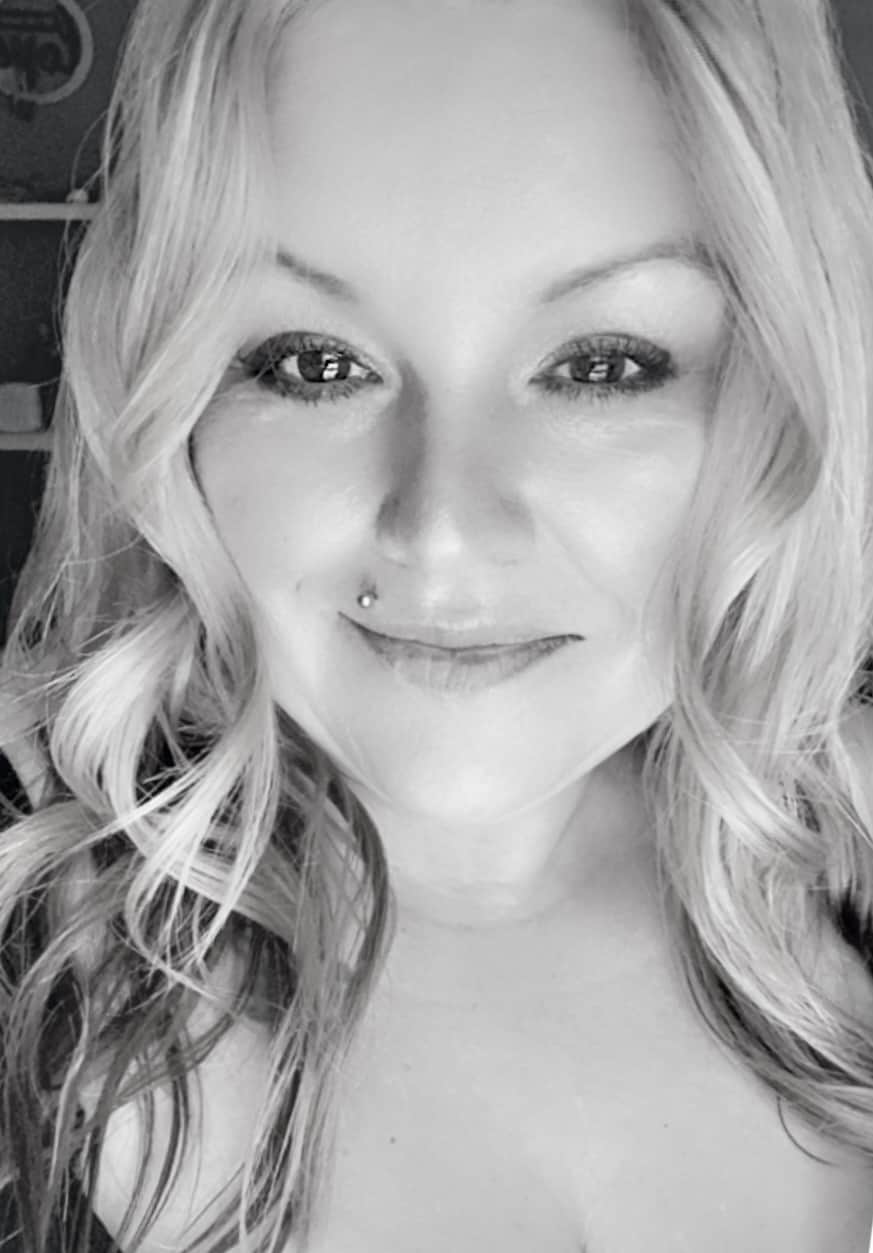 Owner & Lead Recipe Developer for It's Simple! since 2015, where you will find our best Family Favorites & Keto Low Carb Dishes with Helpful Cooking Tips & Hints in each post. Many Thanks for Stopping By, Enjoy!