Stuffing Muffins- If you are a fan of those crunchy edges on the stuffing, then fight with your family over them no more! This easy preparation let's everyone enjoy the crunchy stuffing.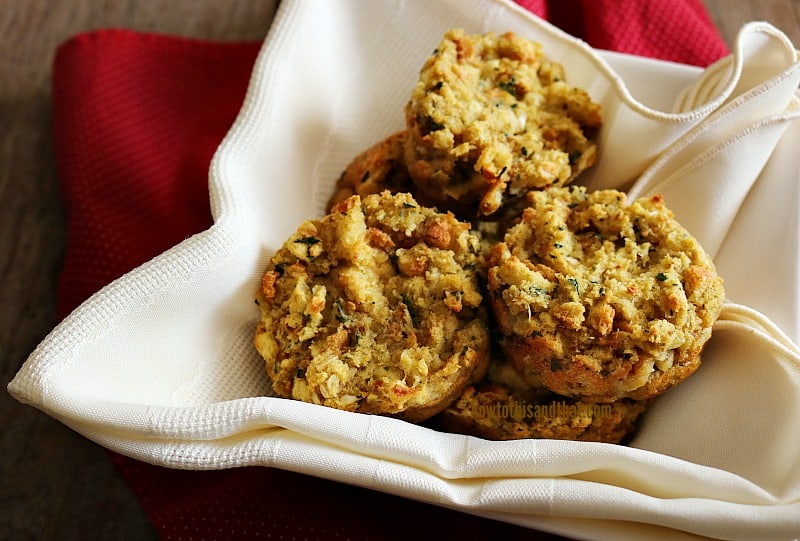 Stuffing Muffins
Perfect For Crunchy Stuffing Lovers! 
Mmm. Is there anything better than those crunchy corners when eating stuffing? Unfortunately, there are only four and everyone in your family is sitting around just waiting to grab them up. Have no fear! You , and all of them can have crunchy edges!  How you ask?  By skipping the 9x13 inch pan and use a muffin tin to give everyone exactly what they want this holiday season – crunchy stuffing edges. We call them stuffin' muffins.  Of course, they aren't actually muffins.  I mean, if you really want to take one to the office for breakfast, feel free.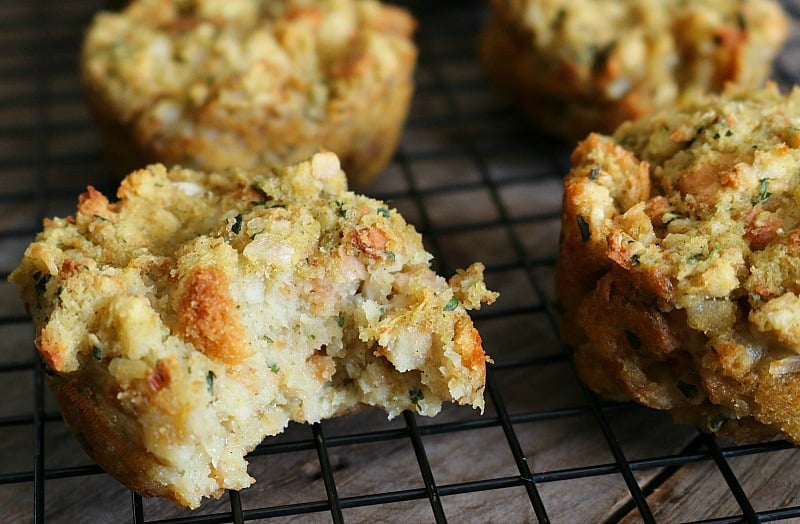 Not only does this method give you more crunchy surface to enjoy, but these cook a lot faster. If you wanted to really surprise your family, try hiding a cube of cheese in the middle of each stuffin' muffin. It's the perfect little nugget of goodness to take these muffins over the top.
Save a whole $5 on your Butterball!

Crunchy, delicious outer edges and a moist flavorful middle!
Here is how to make them (full printable recipe below)
Preheat the oven to 450.
Prepare stuffing as desired.  For this tutorial we simply used a box of Stove Top.  Add the boxes recommended amount of water and butter to a microwave safe dish.  Heat until it boils, stir in stuffing and let stand 2 minutes.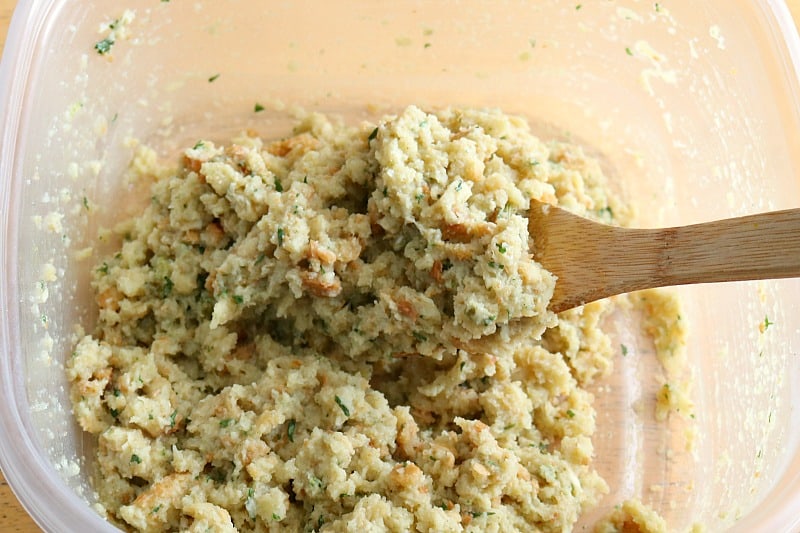 Scoop prepared stuffing into each greased muffin tin space.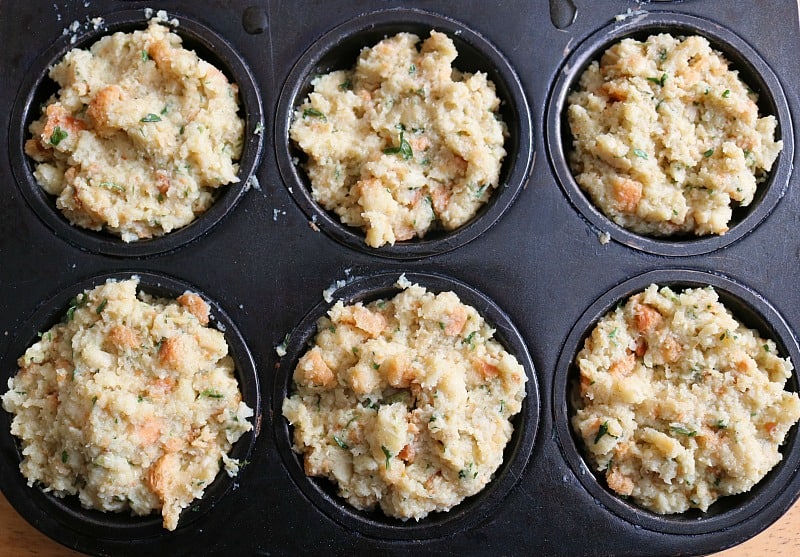 Reduce heat to 425 and bake for 15 minutes.  Let stand 3-5 minutes.
Use a bread knife to loosen edges, tip muffin tin upside down onto a cooling wrack or counter.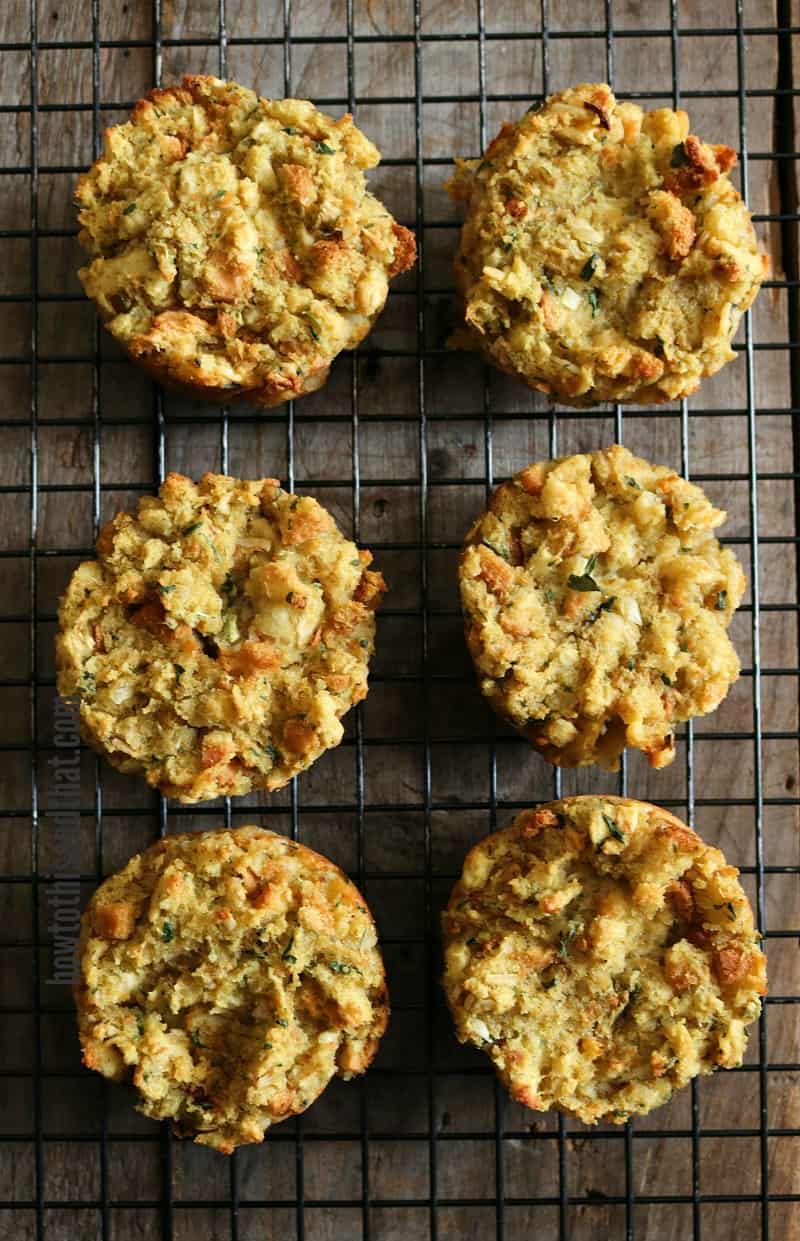 Serve stuffing muffins warm as a side dish to your Thanksgiving dinner, Sunday roasted chicken or any time you feel like eating stuffing!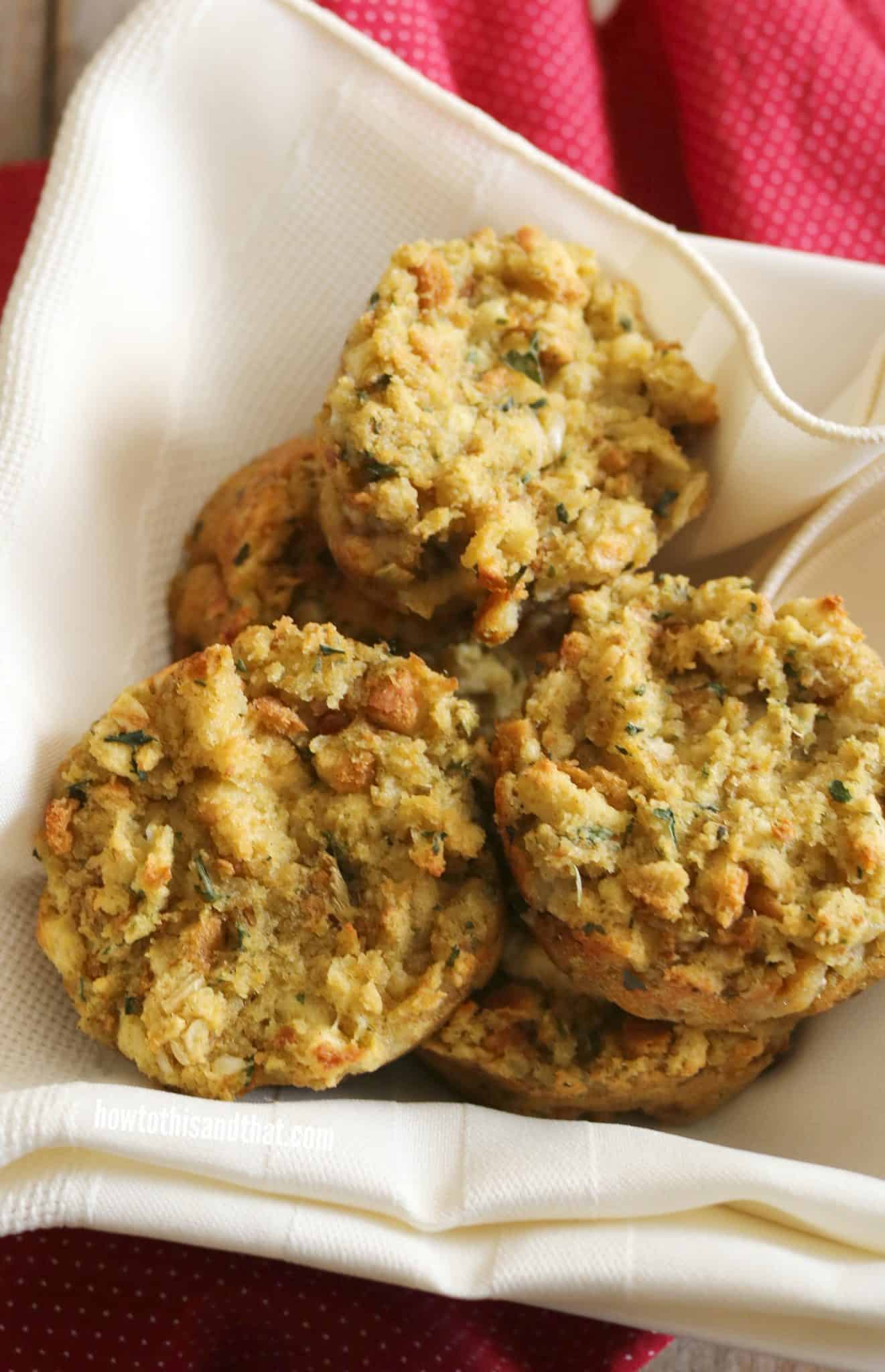 Thanksgiving Leftover Tip -   chop turkey, mix into leftover stuffing.  Add a crescent roll dough or biscuit into each muffin tin space. Press down,  scoop turkey and stuffing mixture into dough.  Bake on 350 for 20 minutes. Serve topped with cranberry sauce!  Mini Thanksgiving sandwiches.
Try our amazing, simple pumpkin pie for dessert
Yield: 12 muffins
Stuffing Muffins- Perfect For Crunchy Stuffing Lovers!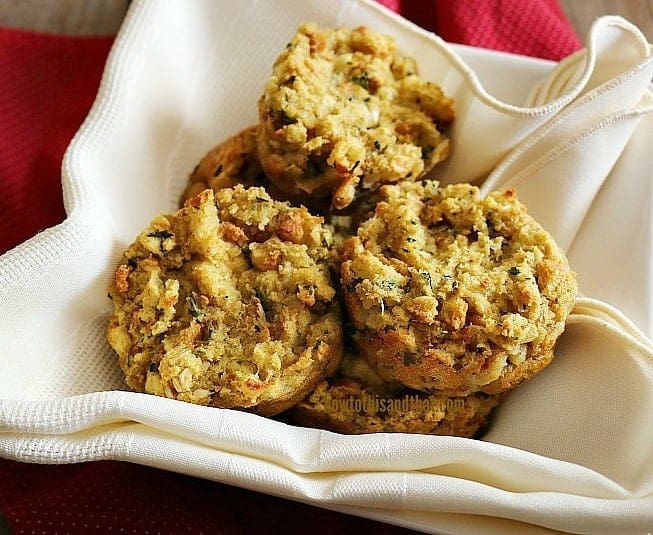 Do you have family members that fight over the crunchy edges of the stuffing at holidays? Not anymore!  With these stuffing muffins everyone gets crunchy edges!
Ingredients
Prepared stuffing of your choice
1 egg per 1 box OR 3 cups of prepared stuffing
Olive oil
Instructions
Preheat oven to 450.
Grease each muffin tin spot with Olive oil.
Prepare stuffing according to box, package or your recipe.
Mix egg into prepared stuffing.
Scoop into muffin tin.
Reduce heat to 425.
Bake 15 minutes.
Serve warm.
Nutrition Information:
Yield:
12
Amount Per Serving:
Calories:

200