Impress your kids and their friends with these super easy, adorable St.Patrick's Day Shamrock cookies. The stained glass middle is almost too pretty to eat.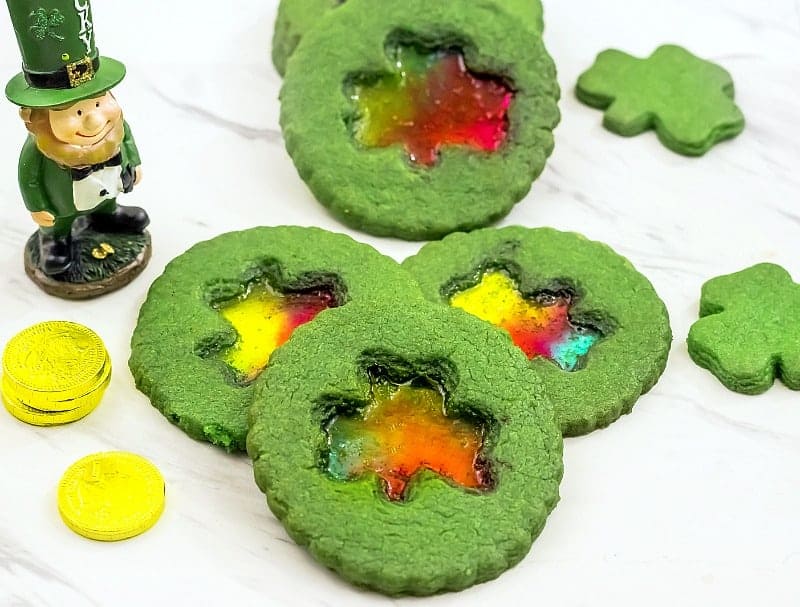 St.Patrick's Day Shamrock Cookies
Stained Glass!
We are getting so close to spring! For me, St.Patrick's Day just absolutely screams spring is almost here. I get so excited with the green and bright colors. Although our ground is still covered in snow at least these cookies remind me of sunshine and green grass!
To make these St.Patrick's Day Shamrock Cookies all you need is a basic sugar cookie recipe (below), some food coloring and colorful candy. And, of course the cookie cutters, but nothing too special and certainly not complicated. My daughter and grandson had so much fun making these.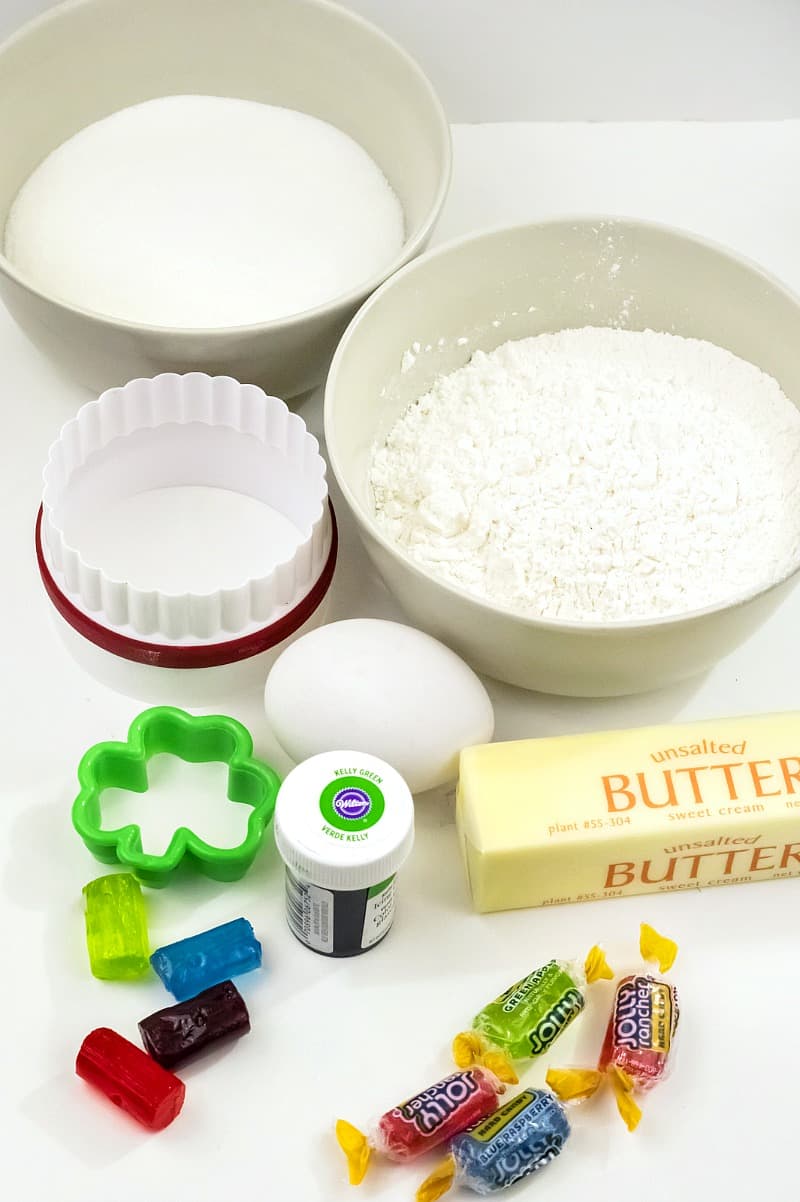 Ingredients
1 cup white sugar
1 teaspoon vanilla extract
2 cups all purpose flour
1 teaspoon baking powder
¼ teaspoon salt
Jolly Rancher candies, smashed
Additional items needed- green food coloring, 2" shamrock cookie cutter, 4" round cookie cutter, sheet pan, spatula and cooking rack.
Instructions
Preheat the oven to 350º.
In a large bowl, with electric mixer- beat egg, butter, vanilla and sugar until creamy.
Add dry ingredients and mix until soft dough forms. Additional flour may be needed if sticky.
Add food coloring and work into dough until desired color is achieved.
Dust a flat surface with flour and roll out to about ¼" thick.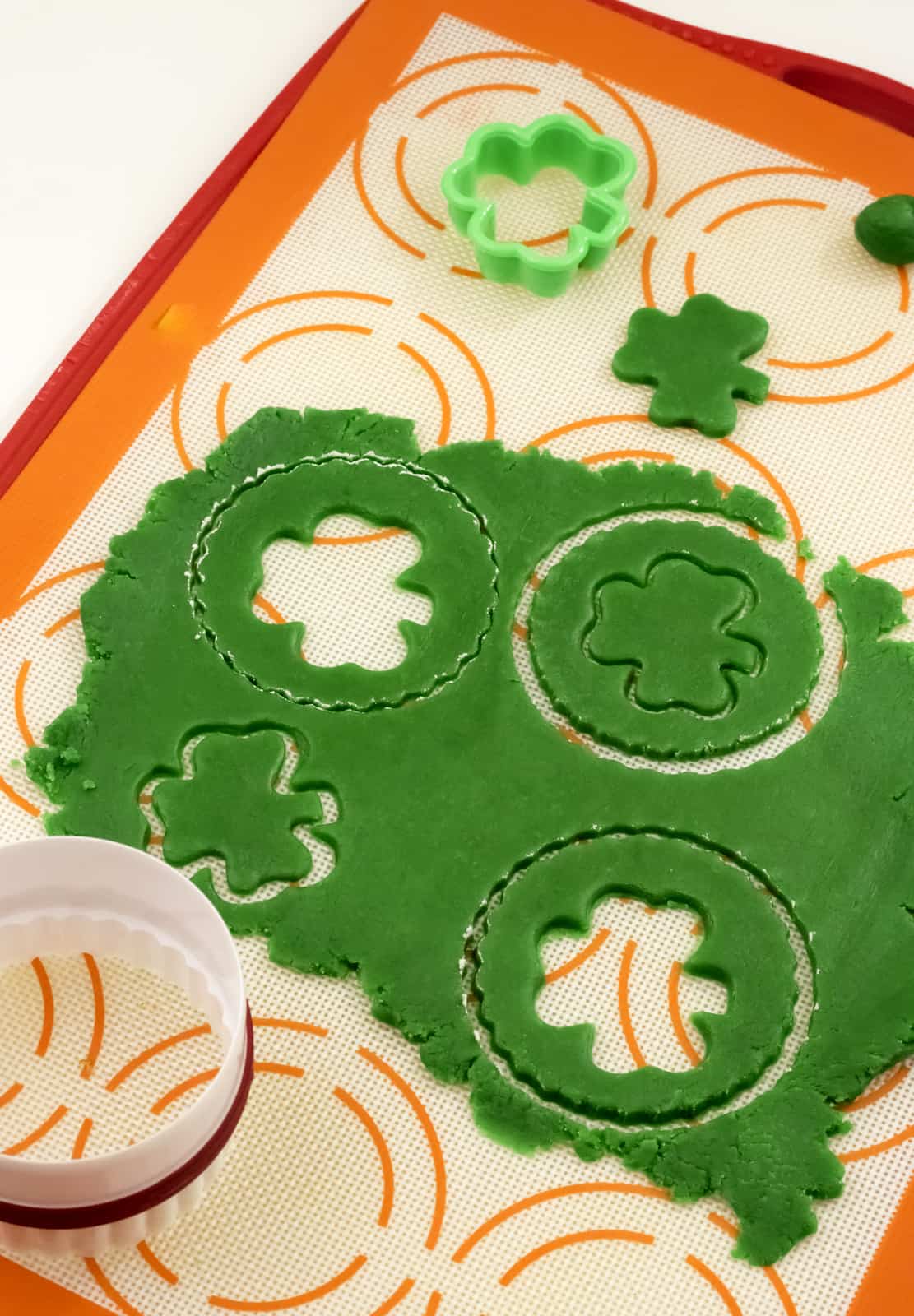 Cut rounds with circle cutter, cut out the middle of each round with the shamrock cookie cutter.
Place cookies on sheet pan.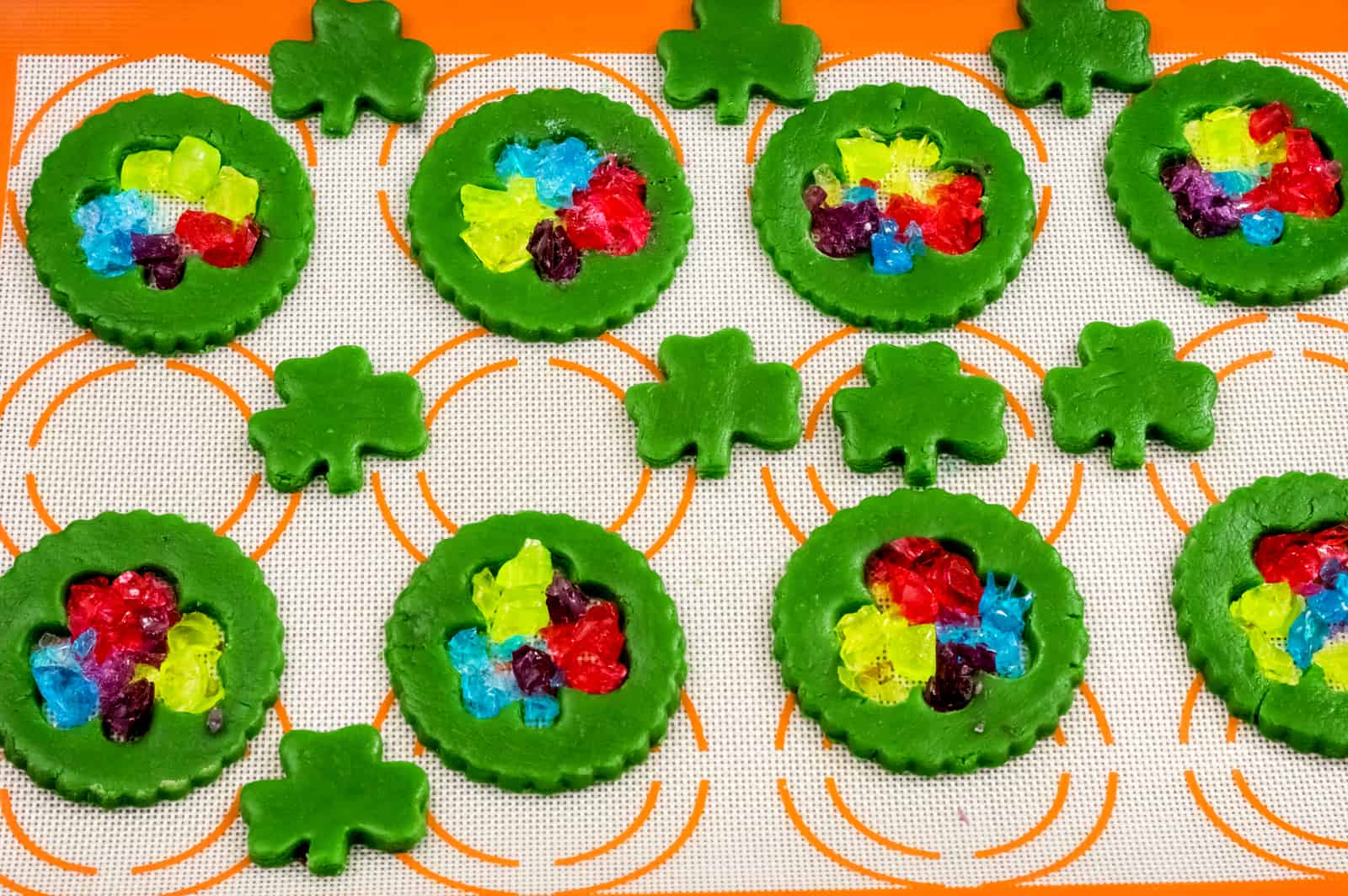 Add crushed jolly rancher candies to the middle of each cookie.
Bake 8-10 minutes or until cookies are firm.
Move to cooling rack. Enjoy!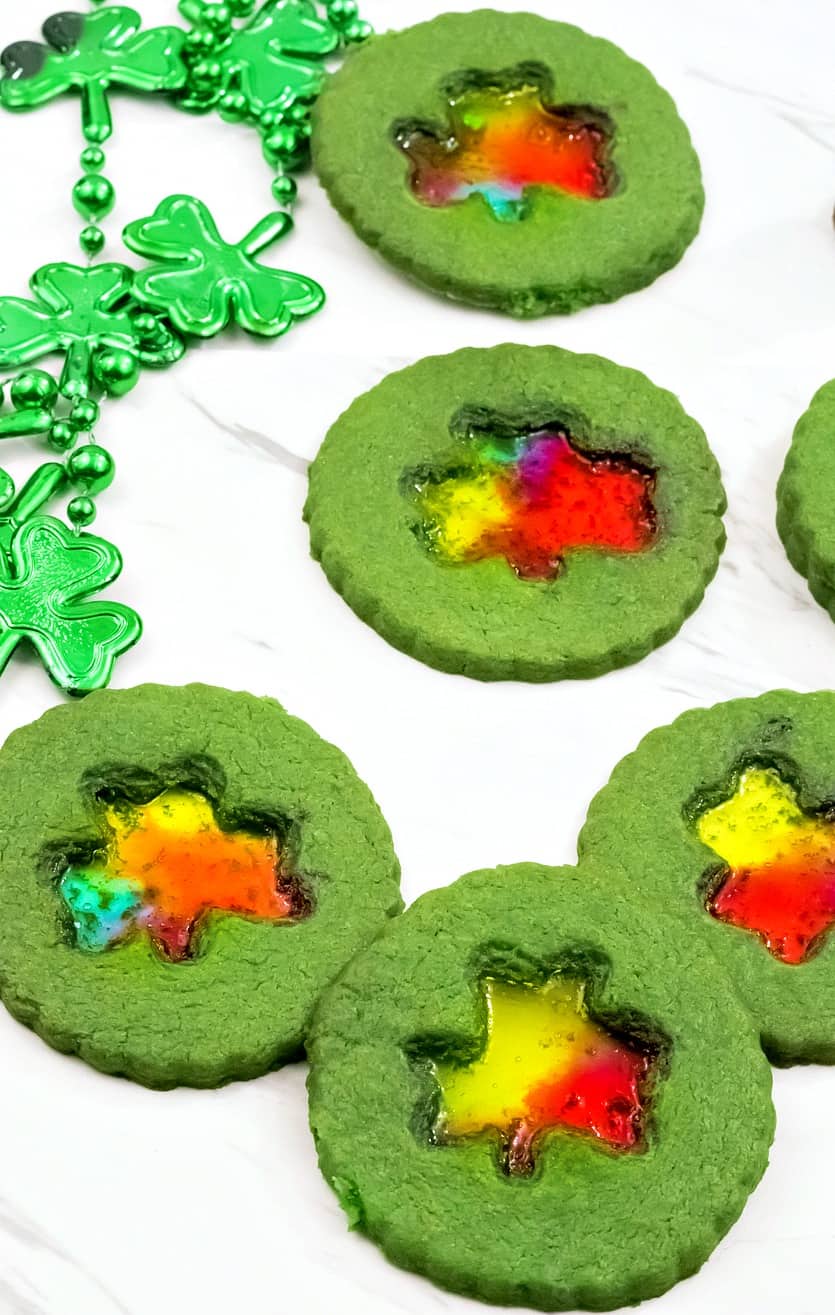 For another amazing, delicious spring cookie try our Lemon Blueberry Sandwich Cookies, added to Bob's Red Mill's Top 50 State Cookies!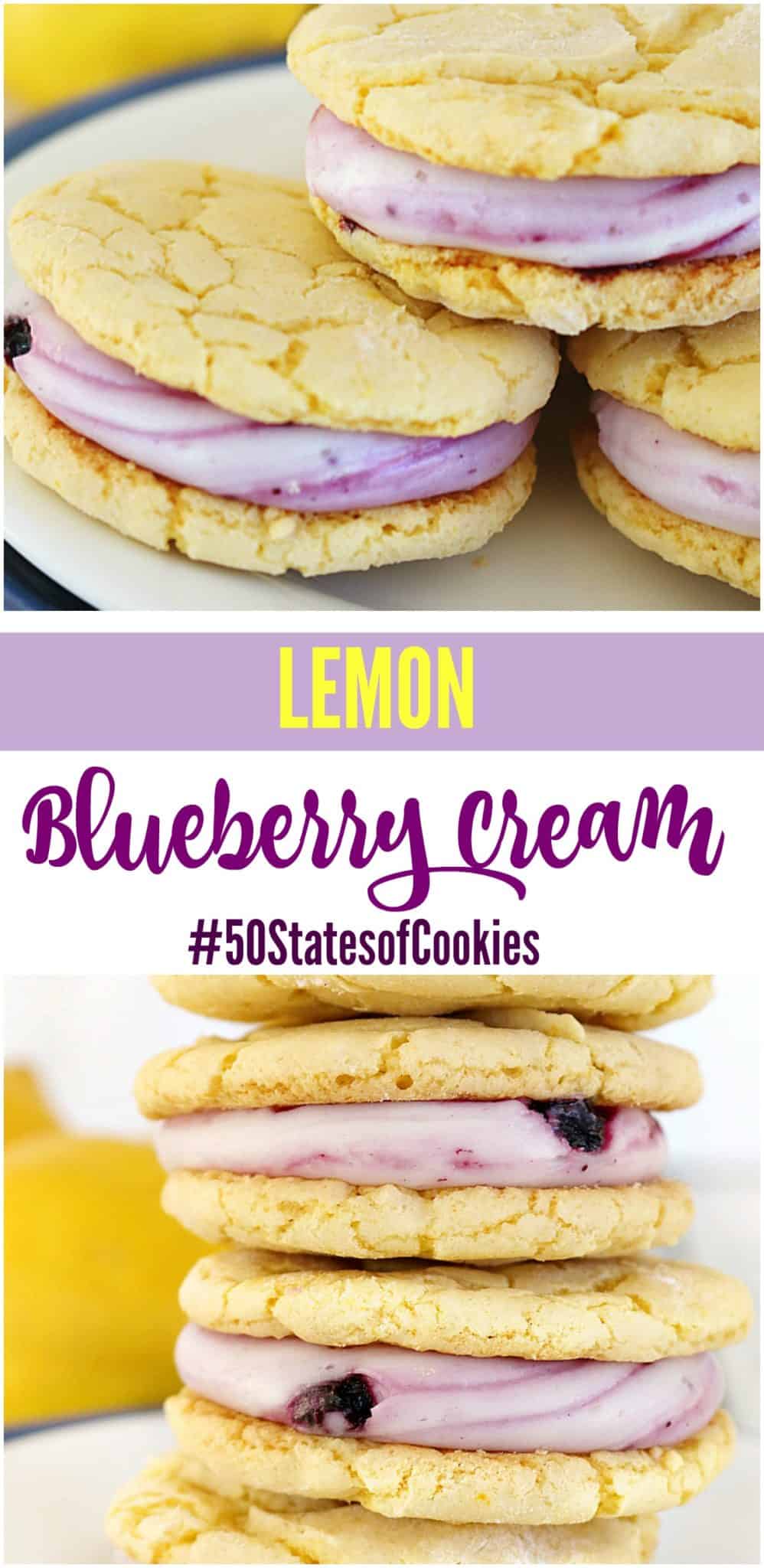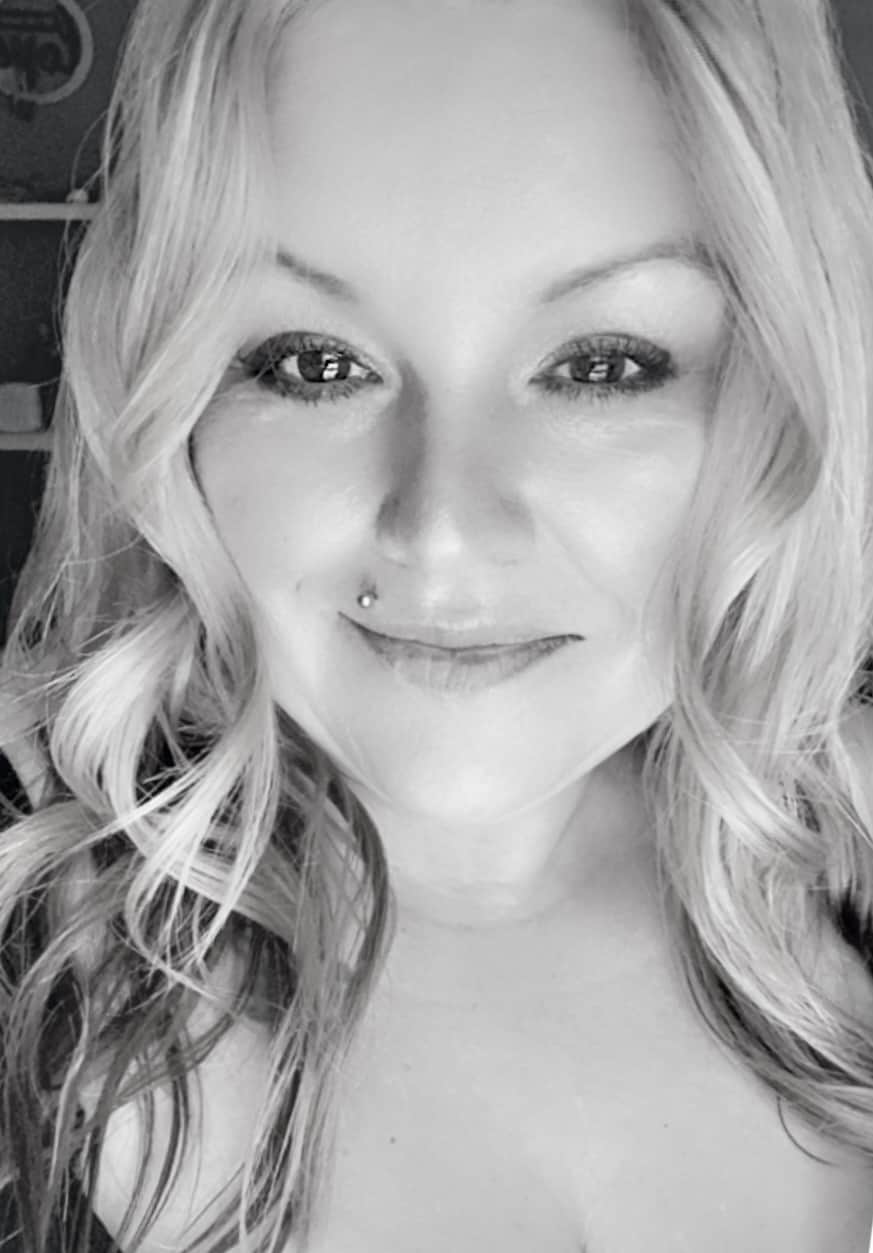 Owner & Lead Recipe Developer for It's Simple! since 2015, where you will find our best Family Favorites & Keto Low Carb Dishes with Helpful Cooking Tips & Hints in each post. Many Thanks for Stopping By, Enjoy!