We all love macaroni & cheese, but you have never had one like this! Smoked cheddar macaroni & cheese has a unique flavor and creaminess that will blow your mind! The best part? A secret ingredient that puts it over the top!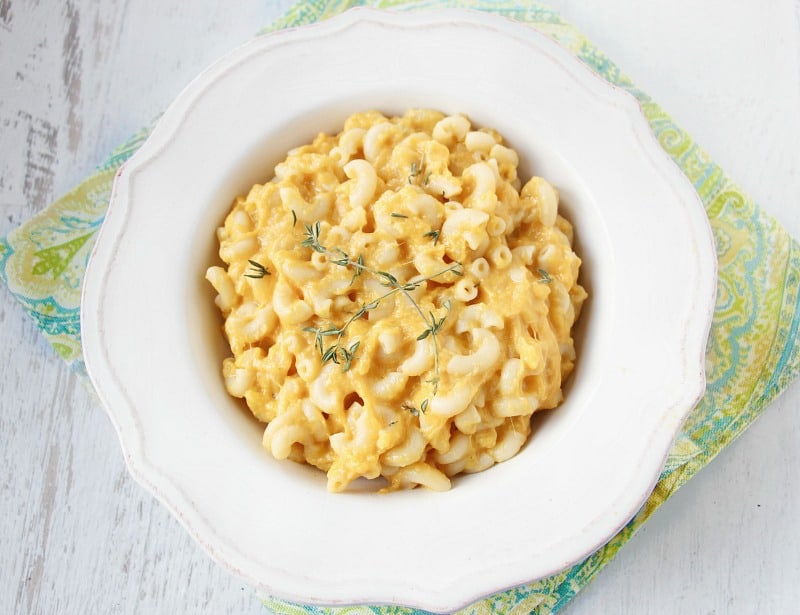 Smoked cheddar macaroni & cheese
When you hear macaroni & cheese what do you think?  Creamy, cheesy and comforting are a few things that come to my mind. With this recipe you get all of that and then some!
In this macaroni & cheese recipe we combine all the typical ingredients such as cream, butter and cheese of course, but also add a little secret. You have probably heard about "hidden veggie" dishes, right? The ones geared towards getting kids to eat their vegetables?  Well, the vegetable added to this dish isn't there to be sneaky 🙂   It actually serves a purpose!
Ready ?  The secret ingredient is .... drum roll.........   sweet potato.  No wait, don't go.  Hear me out. The sweet potato is optional, so you can still enjoy all the amazing flavors of this recipe without it.  If you are willing to take a jump and try something new, go for it !   The sweet potato actually adds an extra creamy , hearty texture to the dish.
Here is how to make it
You will need:
1lb macaroni noodles
1 large sweet potato
1 cup cream
1 cup milk
4 tablespoons butter
2 tablespoons flour
1 cup shredded smoked cheddar
Pinch salt & pepper
What to do:
Start with cooked macaroni that has been drained and rinsed.
Peel and dice 1 large sweet potato. Boil until fork tender. Add potato to a blender or food processor with ½ cup cream. Puree or blend until smooth. (optional)
In a large pot,  melt 4 tablespoons of butter.
Stir in 2 tablespoons of flour.  Continue stirring until smooth.
Whisk in remaining cream and milk, bring to a boil stirring constantly. Reduce to simmer.
If using the sweet potato, stir in now.
Fold in cheddar cheese, add salt & pepper to taste.
When you are satisfied with your sauce, stir in macaroni.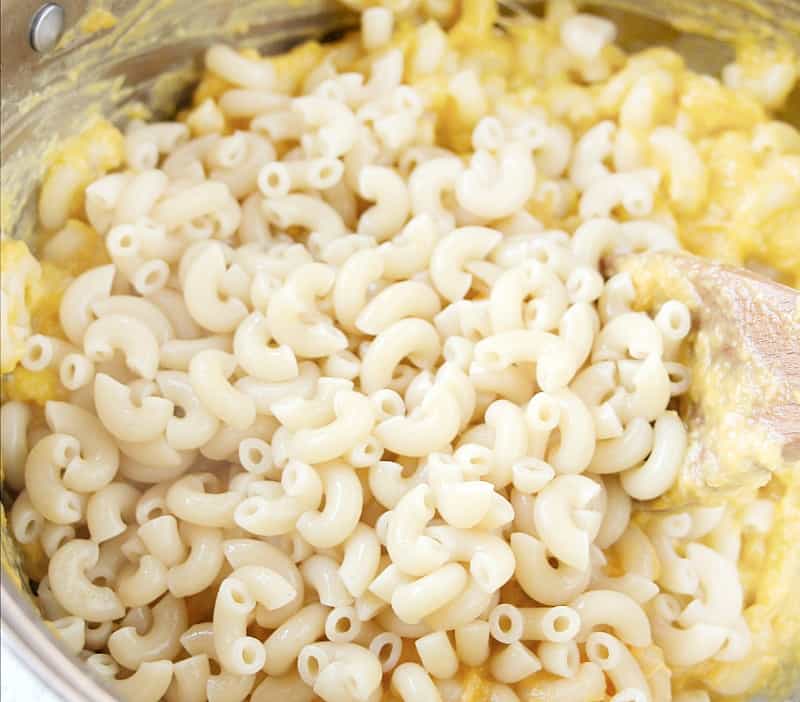 Heat on low until warm through.
Serve with crusty bread and white wine!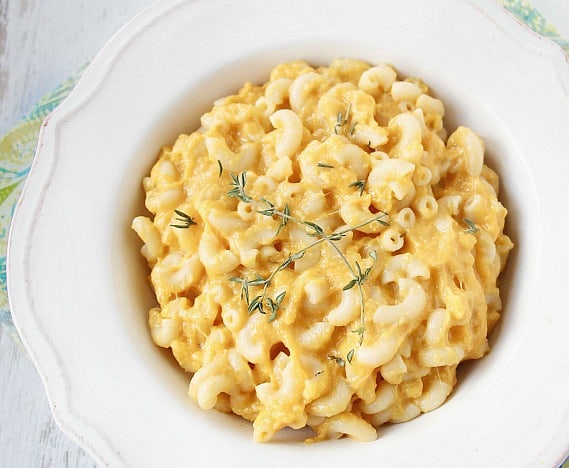 Go ahead, try it with the sweet potato!  OR add bacon!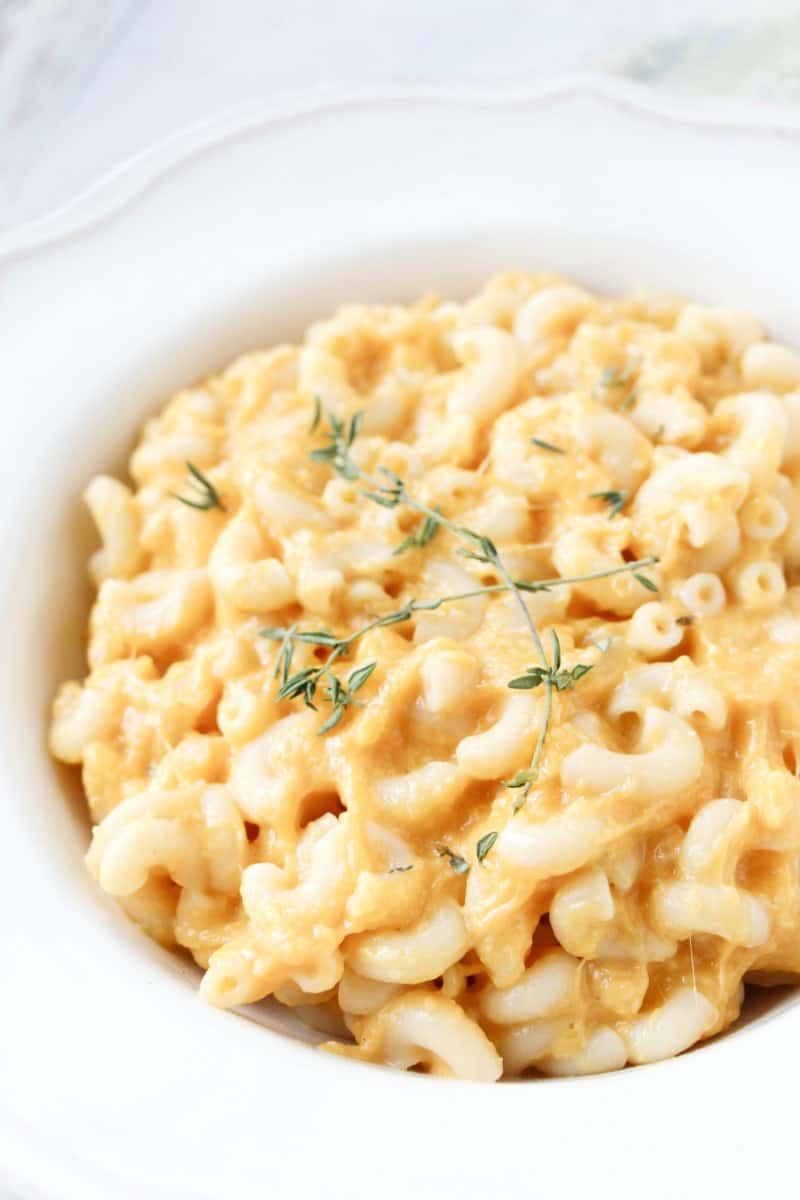 For another amazing pasta dish, check out our  Seafood Pasta Bake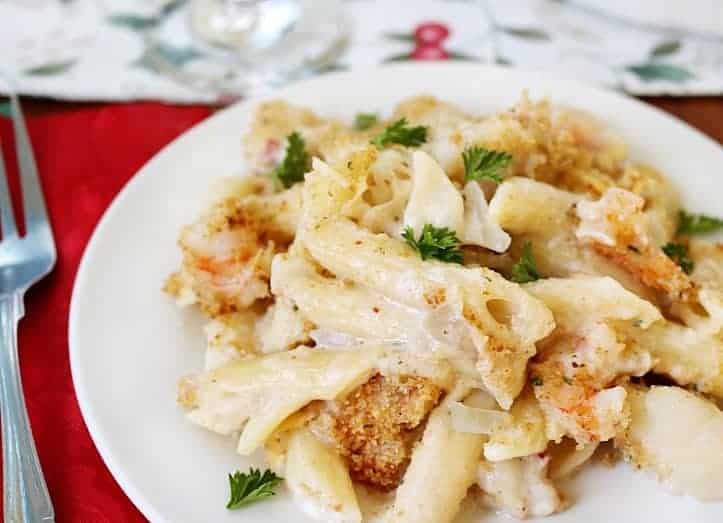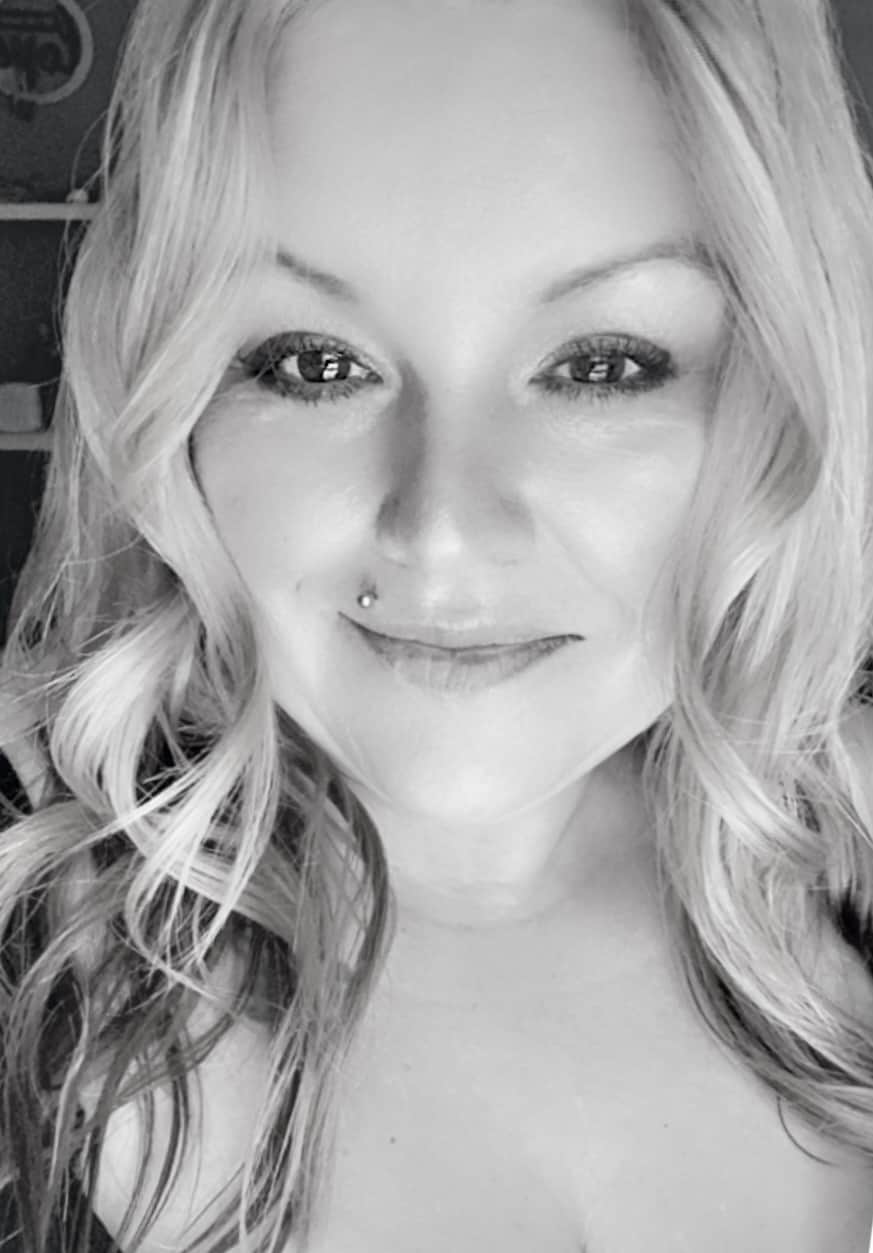 Owner & Lead Recipe Developer for It's Simple! since 2015, where you will find our best Family Favorites & Keto Low Carb Dishes with Helpful Cooking Tips & Hints in each post. Many Thanks for Stopping By, Enjoy!