Hearty Mexican Stew
Packed Full Of Flavor In 20 Minutes
Mexican Stew in 20 Minutes, healthy & hearty!
Not every stew or soup needs to cook for hours on end to be flavorful. Now, that isn't to say that a bowl of gramma's homemade "slow cooked all day" chicken soup is not the best ever.  It just means that if you have a busy schedule or you are short on time during the week you do not have to sacrifice flavor. This hearty Mexican Stew is packed full of flavor in just a short 20 minutes.
It is possible!  Here is how:
The trick to making this stew taste like it was slow simmered all day long is simple.  The ingredients.  Use fresh ingredients anywhere you can.  Do not let the long list intimidate you,  this is extremely easy to make.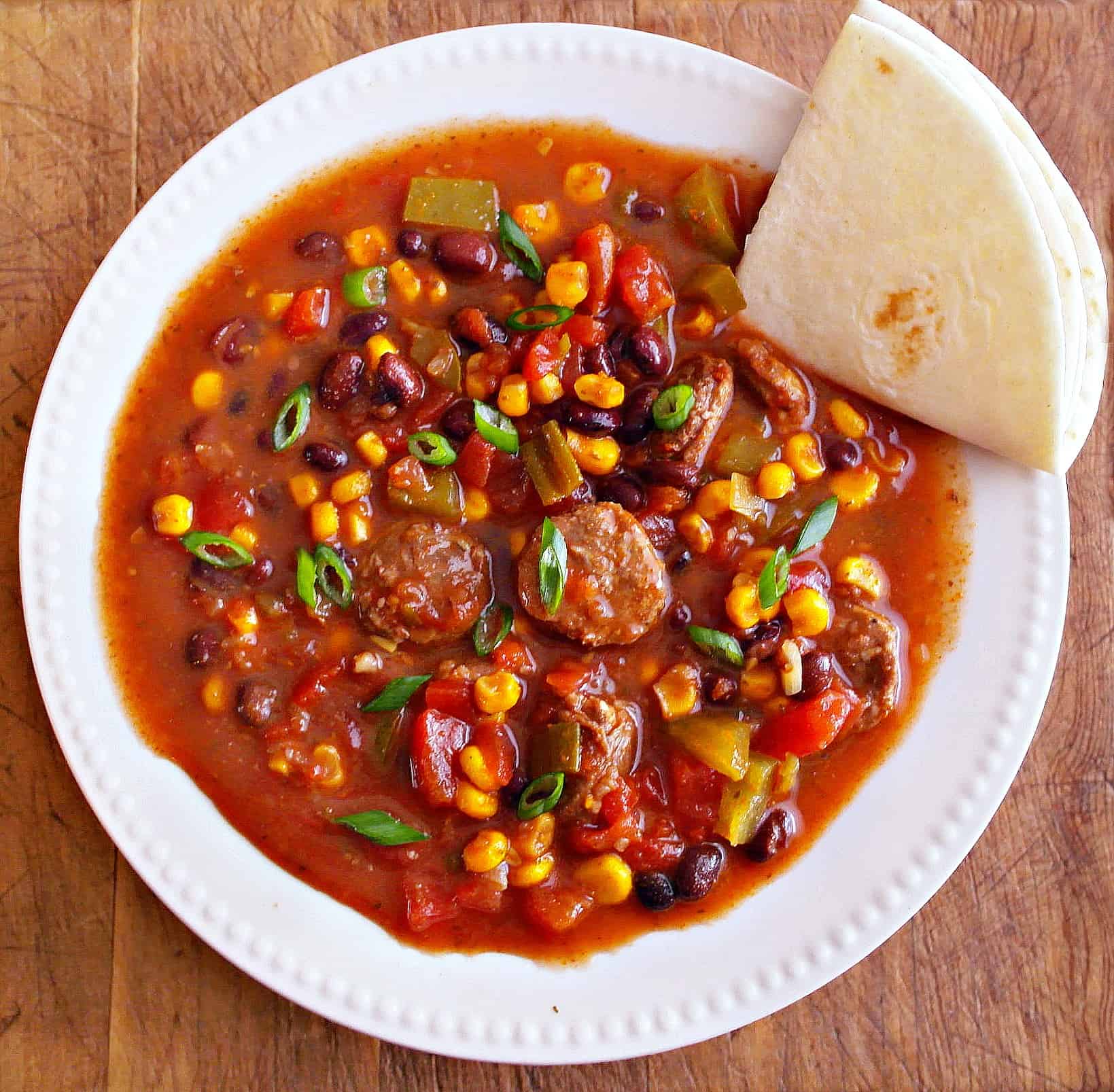 Serves 4-6
What you need: 
1 small onion, diced
1 small green pepper, diced
1 small tomato, diced
1 can black beans, partially drained
1 can diced tomatoes in green chilies, do not drain
2 chicken bouillon cubes (or 2 cups chicken stock)
1 cup water
1 cup corn from the cob (or frozen)
3 hot sausages, sliced
1 garlic clove
Olive Oil
1 tablespoon flour
Seasonings, 1 teaspoon each:
Cumin
Paprika
Onion Powder
Chili Powder
Pinch Salt & Pepper
What to do :
In a stock pot or dutch oven over medium heat,  add the Olive oil & sausage. Brown for about 3-5 minutes.  Add the onions, green peppers, corn, garlic and seasonings.  Cook for about 2-3 minutes to bring out the flavors.  Stir in the flour. Mix to coat all ingredients.
Add the can of beans, tomatoes with chilies (and juice), chicken stock and water.  Mix well.  Bring to a boil, let boil for about 2-3 minutes, stir constantly.  Reduce to simmer.  Stir in the fresh diced tomatoes.
Let simmer for about 10 minutes. Serve with warm, soft flour tortillas or top with crunchy Fritos!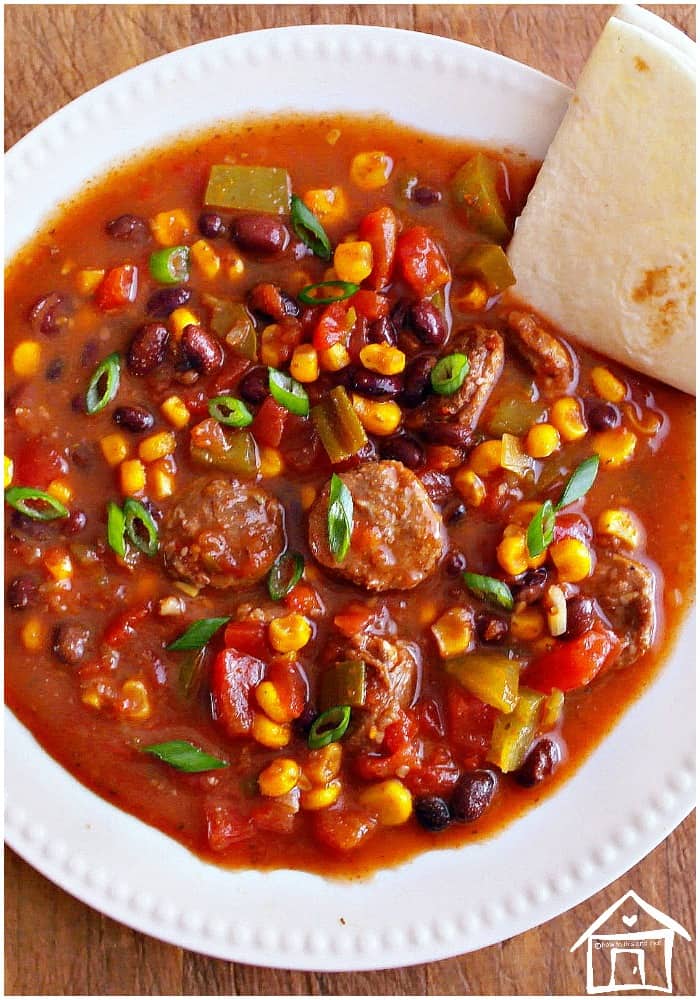 TIP* Use this process in the video below to make what is called a Sofrito. Use it to flavor any dish!