Oatmeal Cranberry Chocolate Chunk Cookies
I have recently decided to try and do away with white sugar. I found that I absolutely love the flavor coconut sugar provides in cookies and sweet breads ( like pumpkin spice). Coconut Sugar resembles brown sugar in that it has a dark color and caramel type flavor. The main difference with coconut sugar is that it is low on the glycemic index . I found a lot of helpful information here at this site that compares sweeteners .   <----- If you are interested in swearing off , or cutting back on white sugar I suggest reading that post.
Now, this recipe is not Gluten free, however those of you who are eating gluten free foods will know how to turn this into a GF recipe.
This cookie is a super high energy food that contains Omega 3's , high fiber, high protein and antioxidants.  You will be amazed at the taste. They are moist, with a little crunch on the edge! Yum, get baking!
Enjoy!
Healthy High Energy Oatmeal Cranberry Chocolate Chunk Cookies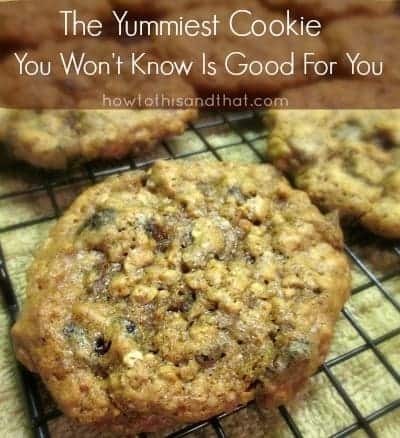 This is the small batch recipe, double for a bigger batch. Also, this is a one bowl method. The pros would cringe, but it has always worked for me and is easier.
Ingredients
½ Cup of Coconut Sugar
½ Stick of Butter or Margarine, margarine will create a flatter , crunchier cookie
1 Egg
½ teaspoon Vanilla
½ Cup of Flour
1 Cup of Oats
¼ teaspoon Baking Powder
¼ teaspoon Baking Soda
½ Cinnamon
¼ Cup chopped almonds
1 Small handful of dried cranberries
1 Small handful of dark chocolate, chunked
Instructions
Pre heat the oven to 350
In a large bowl, using a mixer, cream the butter, sugar, egg and vanilla
Add the dry ingredients, Mix well
Add the almonds, cranberries and chocolate. Hand mix until well distributed.
Drop on lightly greased cookie sheet, Bake for 10-12 mins.
Oven times and temps will vary.