This easy low fat pumpkin spice latte recipe will have you grabbing your favorite blanket and curling up in front of a cozy fire!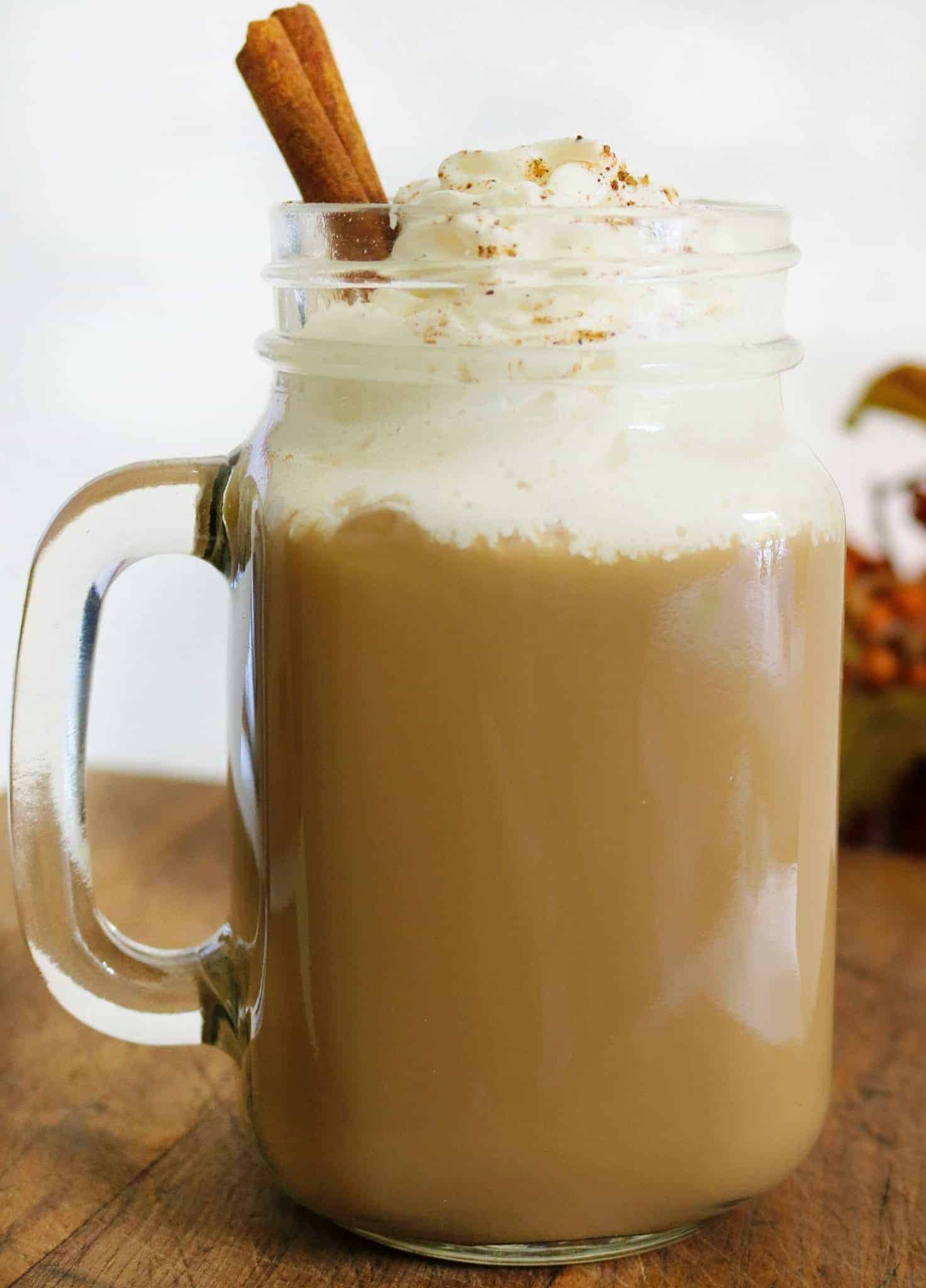 Easy Low Fat Pumpkin Spice Latte Recipe
When I started working from home I had to find a way to re-create my favorite cafe drinks.  There was no more stopping on the way to work and regular coffee (as much as I love it) gets boring real fast.  I started out by making my own cafe mocha , but it was not long before I craved the Pumpkin Spice Latte that I use to get multiple times a week as soon as September hit.
I experimented with a few different things and it was never quite right.  One day watching Food Network I came across an episode where they were making cafe drinks without expensive equipment.  Perfect.  Exactly what I needed.   I started working to create different recipes like this Pumpkin Spice latte recipe and hardly ever buy them anymore!
Enjoy.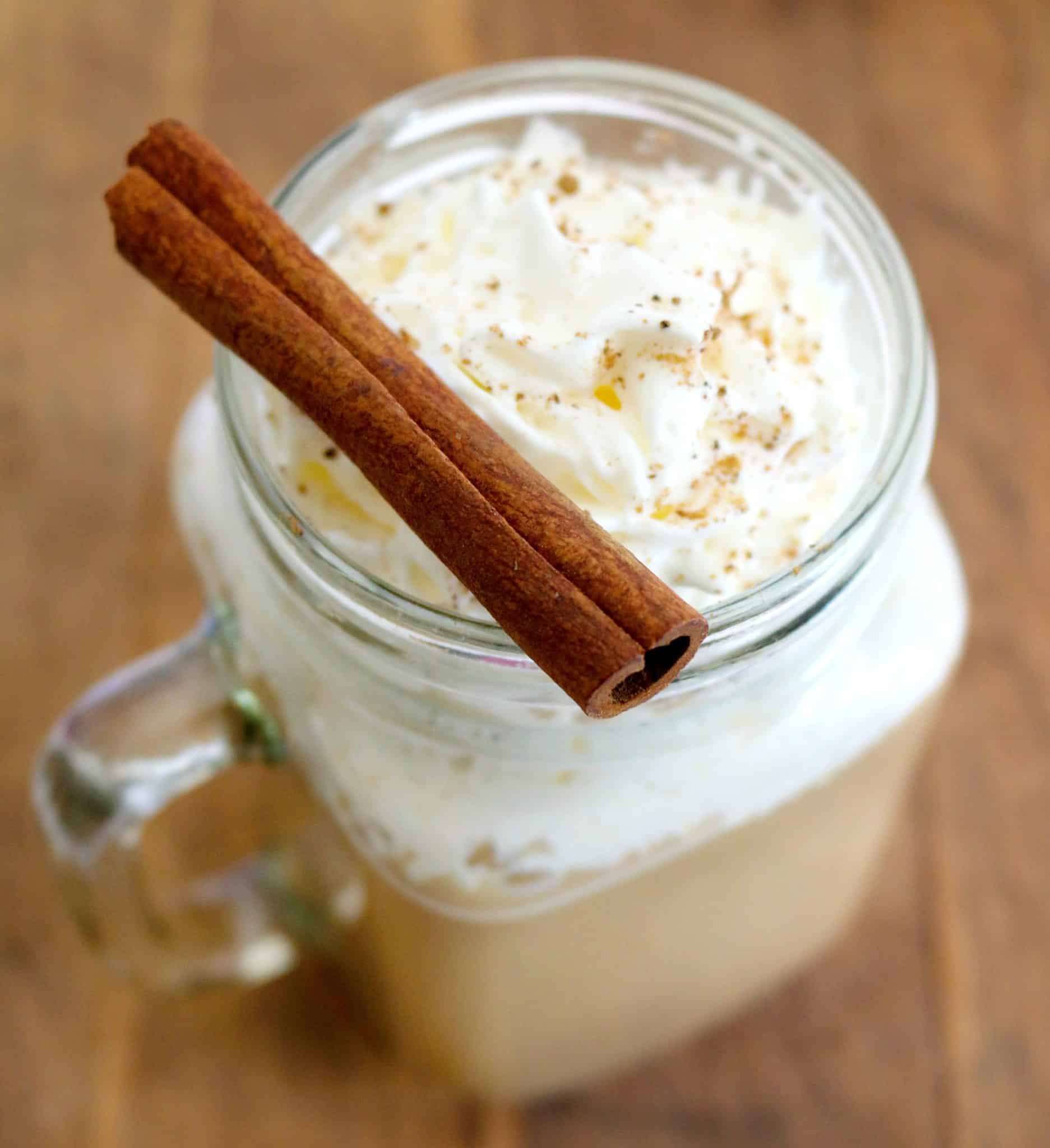 Easy Low Fat Pumpkin Spice Latte Recipe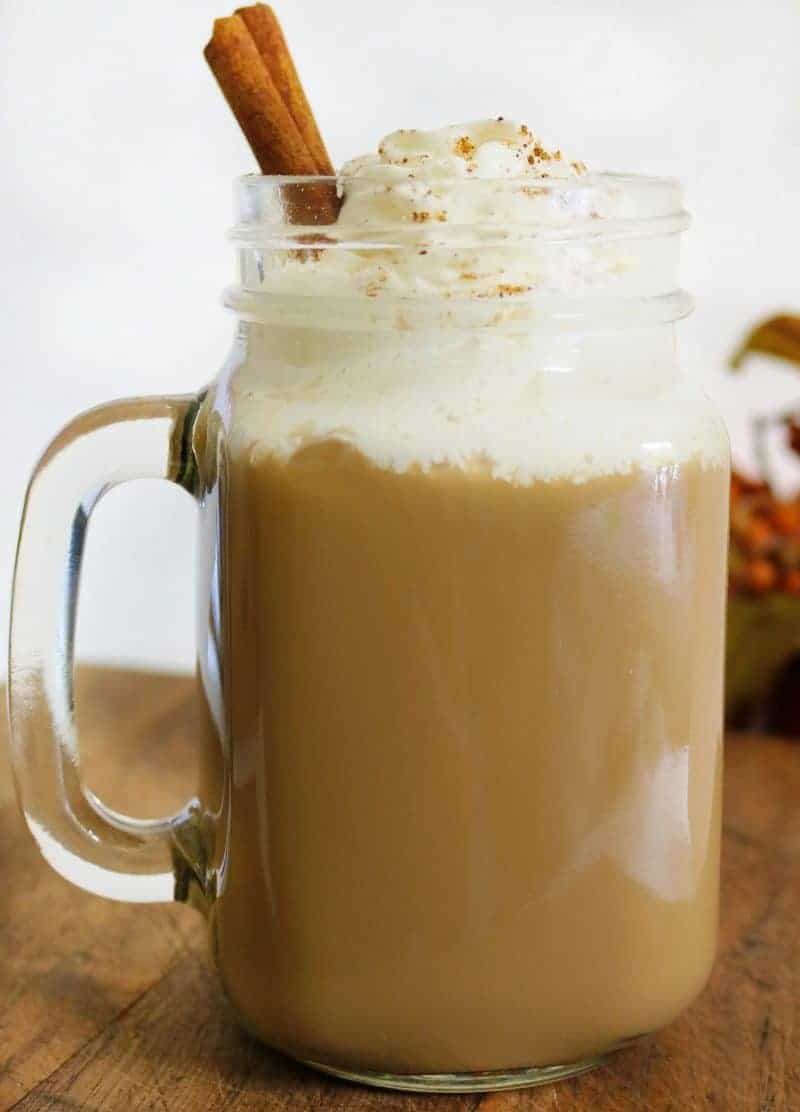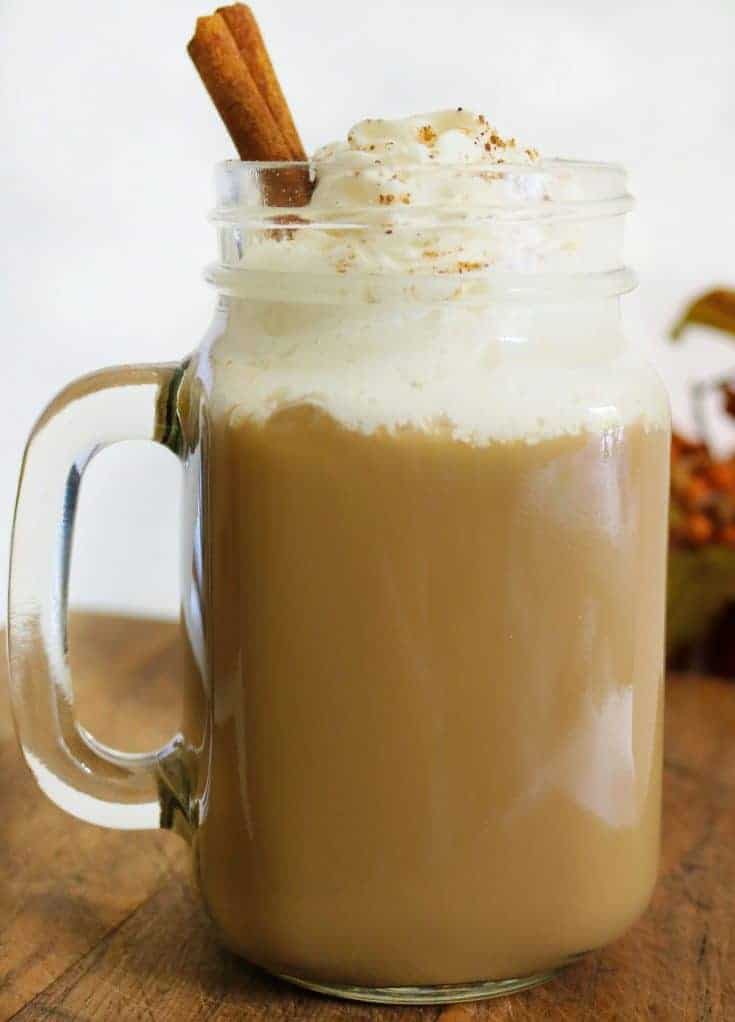 Ingredients
1 Cup of brewed coffee or espresso, hot or cold
1 Cup of Skim Milk
1 tablespoons of sugar, sweeten to taste
1 teaspoon pumpkin pie spice, or ⅛ teaspoon clove, cinnamon, nutmeg  If you do not have clove, try ginger or you can omit.
1 teaspoon vanilla
Whip Cream
Instructions
Slowly warm all ingredients, except whipped cream, in a small sauce pan over low heat. Mix well.
Heat for 5 minutes so all spices can infuse the liquid.
Serve in a mug with whip cream and cinnamon or pumpkin pie spice to garnish, optional.
Serves 1.