The following review was written and products were tested by Jennifer. Product was received free for testing. All opinions stated are true and her own. The BroBasket is a company that focuses on unique snack and drink gifts for the men in your life. Spirited gifts or not, they have something for you! We had a chance to try one of their popular baskets and my hubby is a happy man!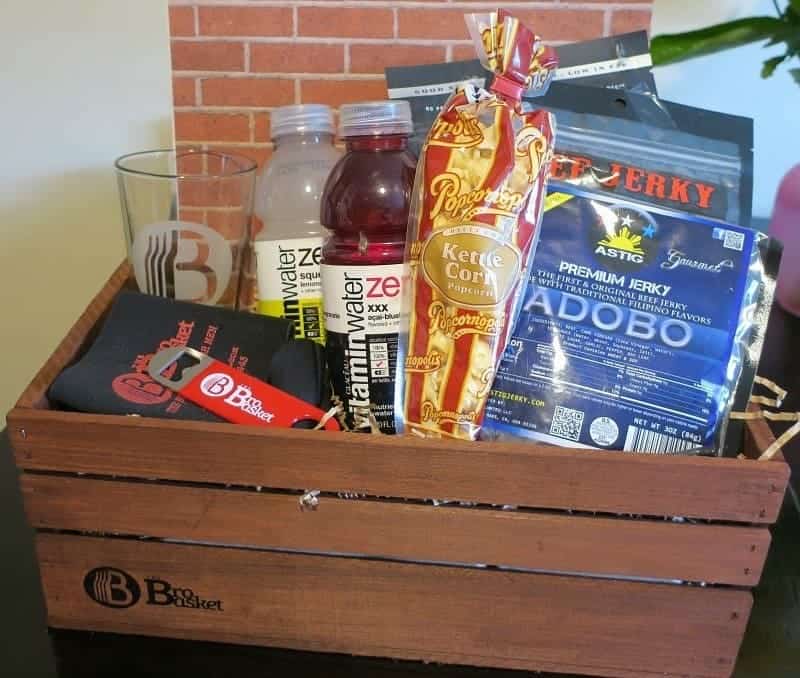 The BroBasket Review
I am always looking for something other than the same options of electronics, clothes, or sports memorabilia when it comes to gifts for my hubby. All those gifts are great, but I like getting things that are different and unexpected. Bro Basket is the perfect company for this type of dilemma.
They offer a wide variety of gift baskets that are geared specifically to the men in your life. BroBasket... my gosh what the heck could be in that? Yes, I had that same question and no worries it's nothing naughty! They have a huge variety of beer, liquor, snacks, and cigar gift baskets for every occasion. They have gifts for dads, brothers, uncles, and even that picky boss.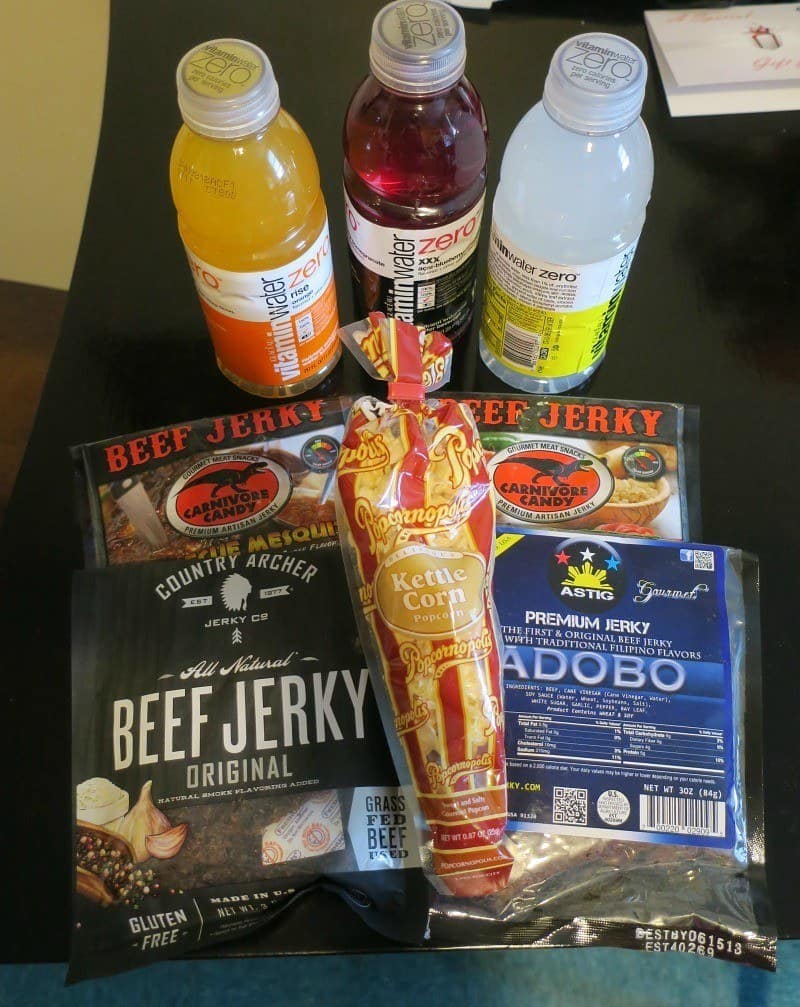 They have a variety of themes to choose from for the perfect gift. There are BBQ baskets, a golfer's basket, poker, and fancy executive baskets. They also give the option to start from scratch to build a perfect personalized basket with different containers. They have something available for every budget from thrifty to extravagant.
The one we got was the Beer & Beef Basket. Now, because our review location is in NH, we were unable to have the beer part shipped to us. The folks at BroBasket were sweet enough to remove the beer and replace it with some delicious Vitamin Waters instead.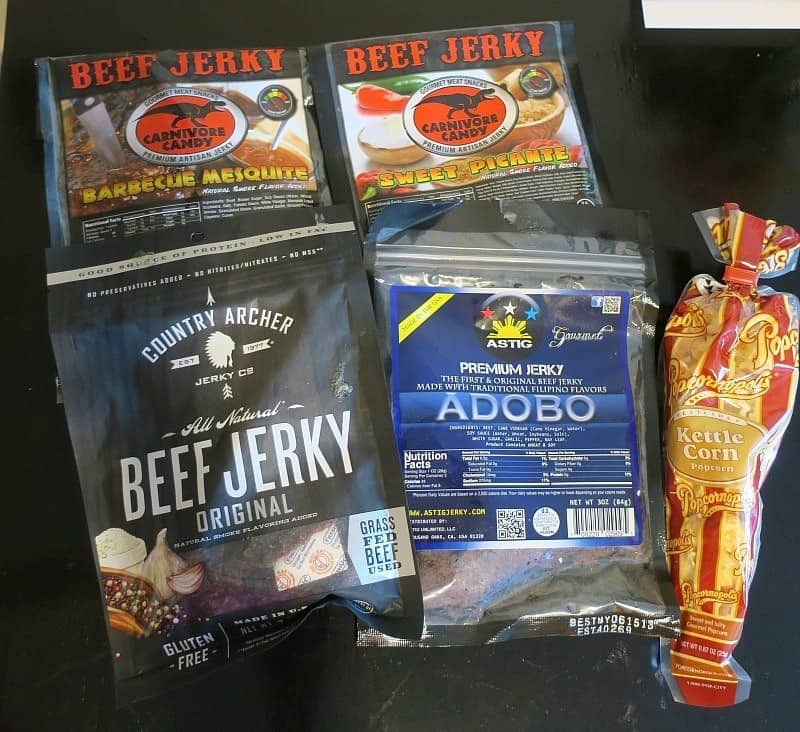 Our basket also had four bags of some of the best beef jerky we have ever had! I usually don't eat it because I don't like the hard texture. This jerky was so tender and flavorful I was happy to eat the entire bag of the Sweet Picante flavor hubby didn't like!
The basket also had delicious gourmet popcorn to snack on. It came equipped with everything we would have needed to enjoy the ice-cold craft beer it was supposed to come with! It had two coasters, a nice BroBasket pint glass, a bottle opener, and two koozies.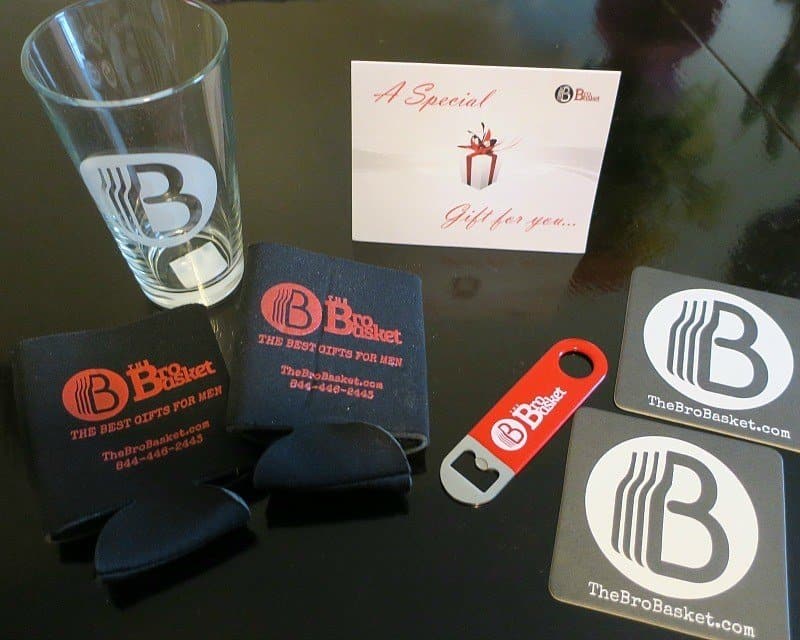 It was nicely arranged in a beautiful wooden crate complete with a greeting card and backdrop. This is such a good idea for so many occasions. It's great for bros who want to get other bros presents, but don't know what to get! The website is fun to use and the staff is friendly and accommodating. I would highly recommend checking them out for your upcoming gift needs!
Visit BroBasket for more information.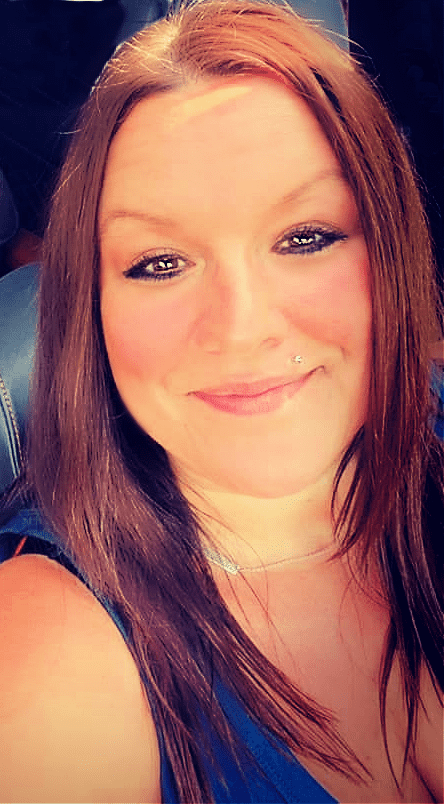 Owner & Lead Recipe Developer for It's Simple! since 2015, where you will find our best Family Favorites & Keto Low Carb Dishes with Helpful Cooking Tips & Hints in each post. Many Thanks for Stopping By, Enjoy!