This post photography is old , but process for how to white wash wood is still the same. Try and you will see!

How To White Wash Wood For A Vintage Rustic Design
Upcycling-  the art of taking something destined for the trash and turning it into a new, usable object that you may have gone out and spent a lot of money to buy. Though that may not be the exact definition, you get the idea. Over the last few years my family and I have become a lot more resourceful and have acquired a good eye for this sort of thing.
Thrifting is fun!
We frequent the thrift shops always looking for a project. It can be fun, rewarding and also helps the environment, so really is a win win. Though I have the money to go out and purchase something new when I need it, there is a different kind of satisfaction when you create it yourself. Like the chicken coop we built out of pallets last year! Post coming... at a later date.
Now, what brought me to this post -  food photos.  I love the look of food items photographed on wood, especially distressed, white washed wood. I searched all over the place for something similar and just could not find it. I came across links for vinyl backdrops, but it just isn't the same. I want real wood. You can find some online , like here at Crate and Barrel for ideas, but it is nice to make your own.
Cheap Finds to White Wash Wood!
I found an old wooden trivet at a thrift store the other day, old and ugly that is. I put it back, but my husband spoke up and said "what's on the other side?"  Nothing.  Oh wait.. cool!  Nothing is on the other side. Just little rubber legs, he said " I can take those right off" . Excellent.  So for $1  I couldn't pass it up.  I knew I was going to distress it some way or another.  The least expensive way possible was to white wash it.  We already had white paint and a brush.
What to do: 
Grab some white paint
A  2" brush ( or really, whatever you have)
Water
Paper towel or rag
Depending on the wood piece you are white washing, you may need to sand it first. This trivet is pretty porous and not coated so there was no need for sanding.
Before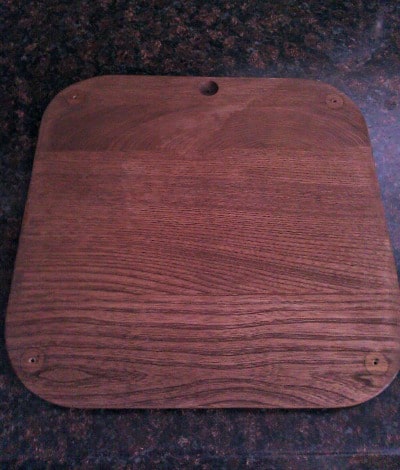 An exact measurement of paint and water is impossible to say because this can be used for so many different project sizes.  Instead...  practice a 2 to 1 ratio when mixing,  2 parts WATER to 1 part PAINT.   The mix should be runny, but not watered down.  You can always add a little more paint or water as you need.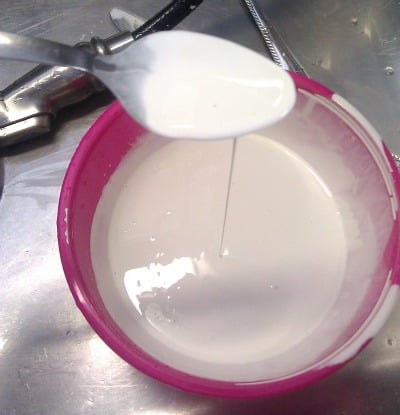 Dip your brush in the paint, remove the excess against the side of the bowl. Apply with a brush in straight strokes downward. Work in small areas, this dries fast.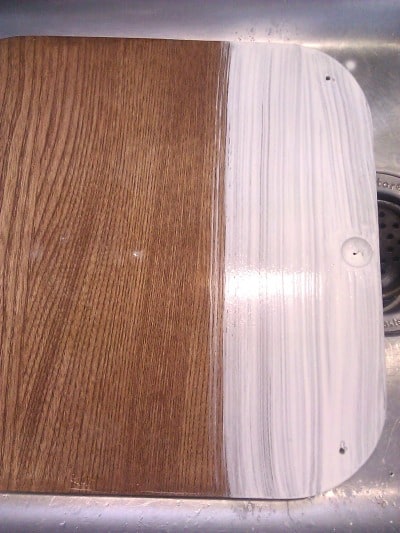 Wipe with a paper towel to remove the excess paint from the wood, follow the same stroke as your paint brush, straight down. Wipe until you are happy with the exposure of the wood grain.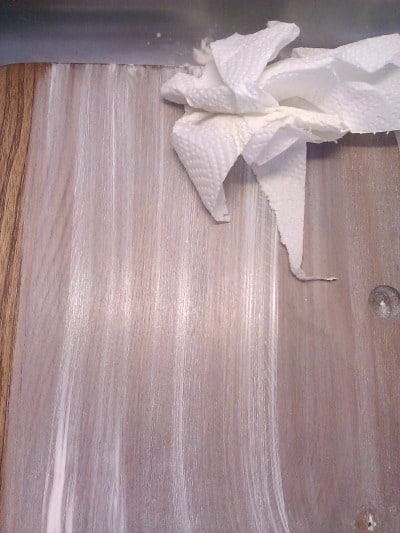 Finish working in small areas until done. Allow to dry,  repeat if necessary.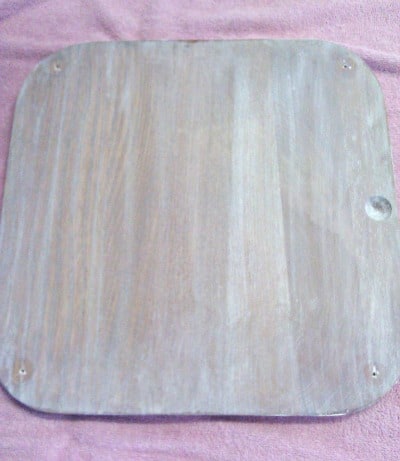 Optional:  Use an acrylic paint sealer to finish.
I didn't seal this because I like the matte finish. The whole project took 10 minutes and cost $1.
Use this process on anything wood that you would like to bring a new look to!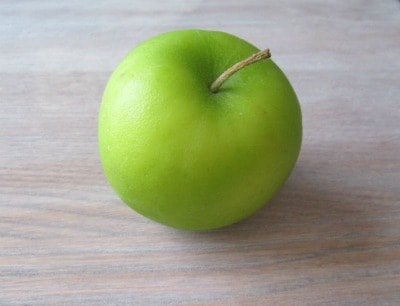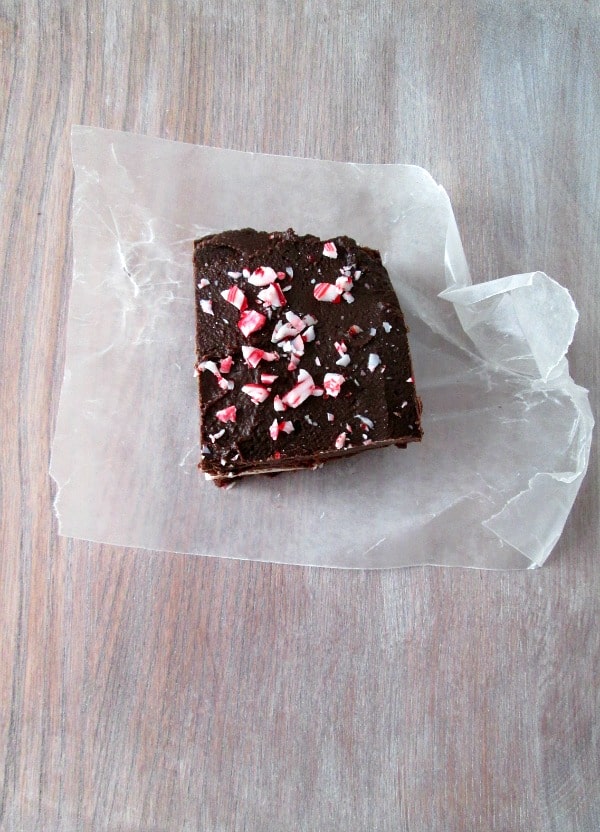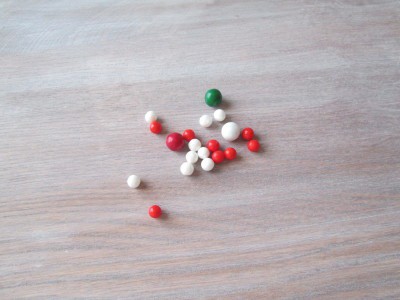 Keep an eye out at yard sales, thrift store and even your local lumber yard for "scrap" wood.  You may find just what you need for your next project!
READ OUR TUTORIAL FOR AGING WOOD 
Like this post? Be sure to use the buttons below to share it!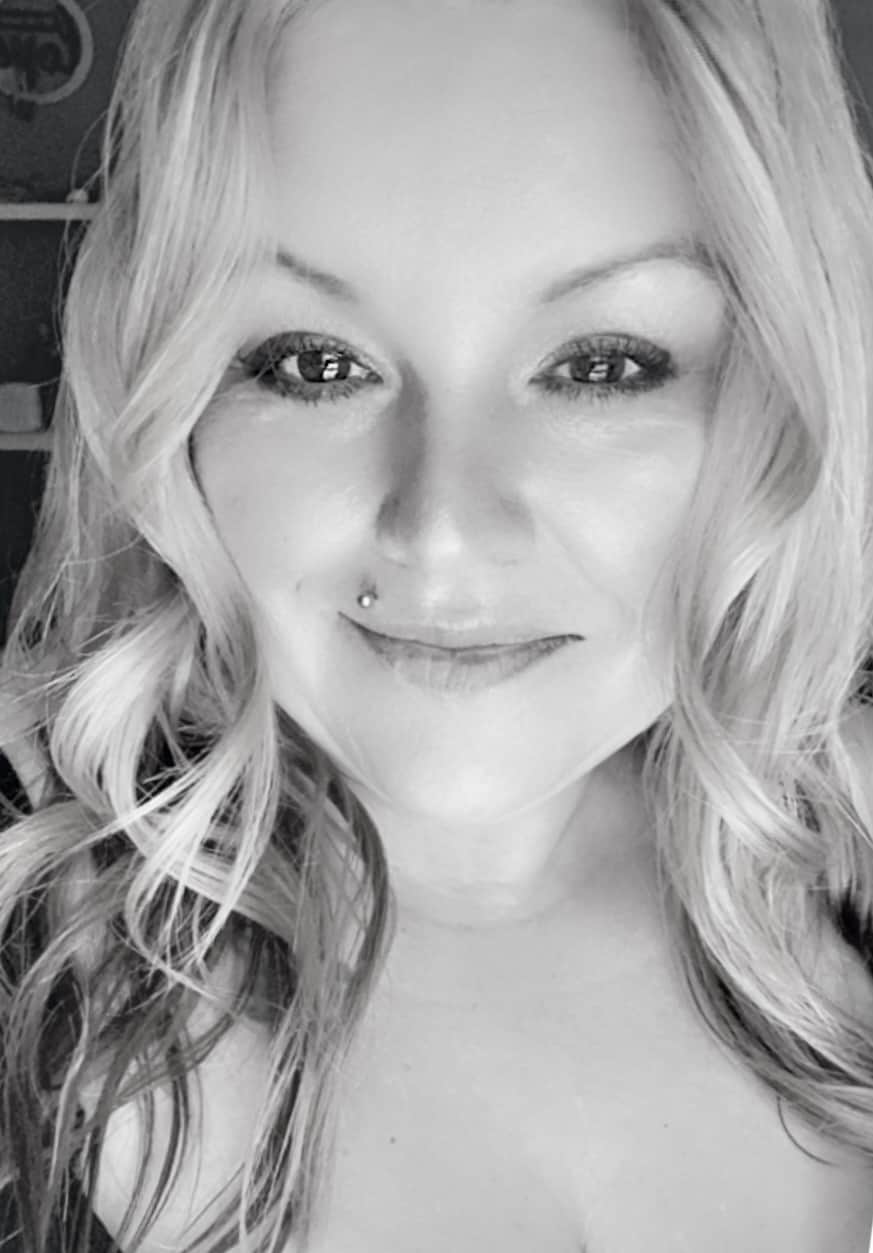 Owner & Lead Recipe Developer for It's Simple! since 2015, where you will find our best Family Favorites & Keto Low Carb Dishes with Helpful Cooking Tips & Hints in each post. Many Thanks for Stopping By, Enjoy!