Our keto muffins are an excellent breakfast choice or quick snack through out the day. They freeze well and can be easily reheated. Made similar to a keto egg cup, these are bit more hearty. An easy make-ahead breakfast to kickstart your day.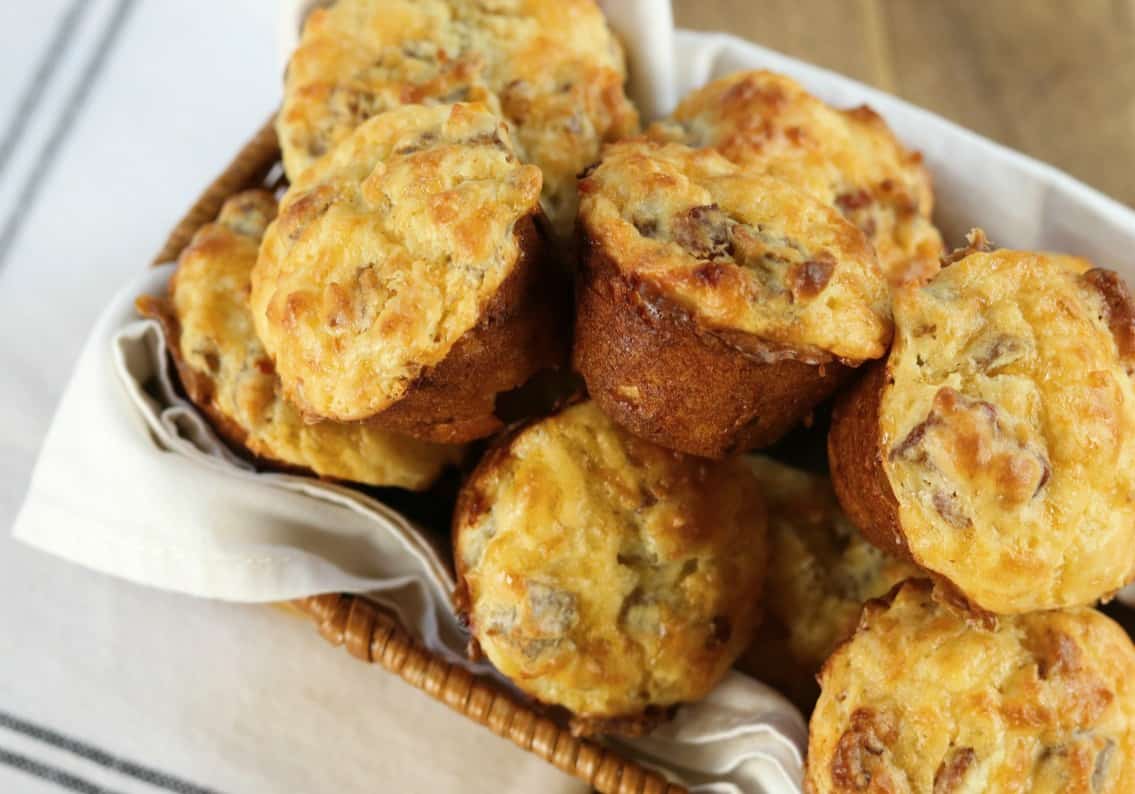 Keto Muffins
with bacon, sausage and cheese!
Keto Egg Muffins
Keto Egg Muffins.. You have heard of them, right? A beaten egg mixture poured into a muffin tin with other ingredients like meats and veggies, then baked. We decided to make a version a little bit more filling.
Craving More Keto Breakfast Recipes
Ew, eggs again though?
It is no secret that breakfast is one of the hardest meals when eating low carb or keto. If you are a person who hates eggs then there goes a good chunk of your options. I don't mind eggs, but I am not a huge fan so I am always trying new recipes and ideas.
Egg Muffins
Our keto egg muffins are made with egg, however, they aren't "eggy" like the keto egg cups can be. I see a lot of recipes that use 4-5 eggs in their low carb bread or muffin recipes and they just have too much of an egg flavor for me.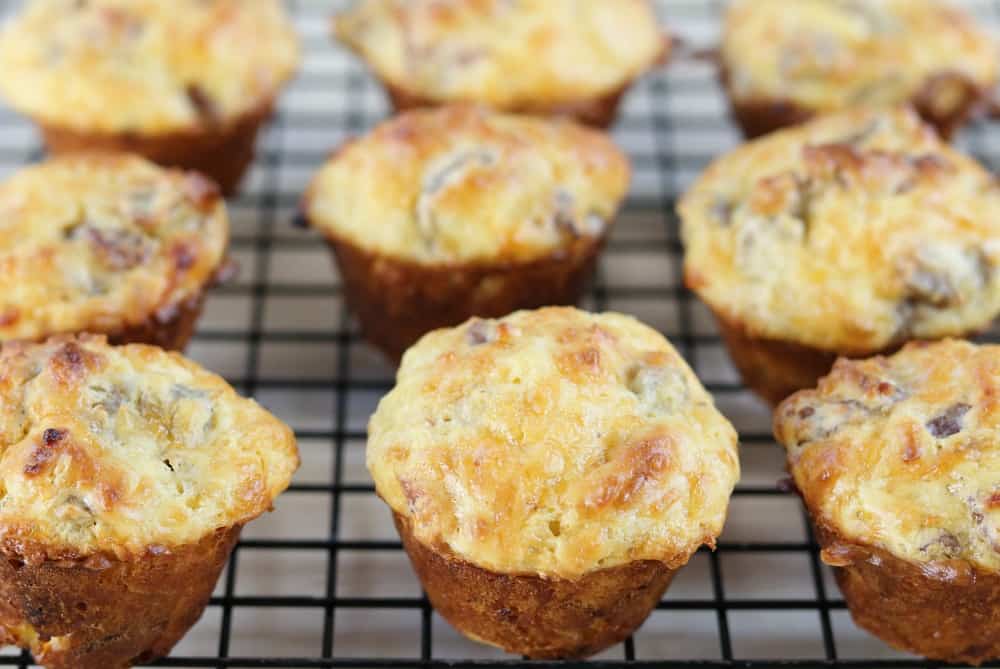 This keto muffin recipe uses my own homemade low carb flour mix. Feel free to use your own favorite brand such as Carbquik, LC Foods Market or Bob's Red Mill. Keto egg muffins are savory, low carb, and a protein-packed breakfast.
My homemade mixture
I simply pre-mix almond flour, oat fiber, and a few other ingredients to make an easy to go to flour, almost like self-rising. I will post the exact recipe some day. For now, I just break it down in the individual recipe posts.
Watch the video on how to make our keto muffin recipe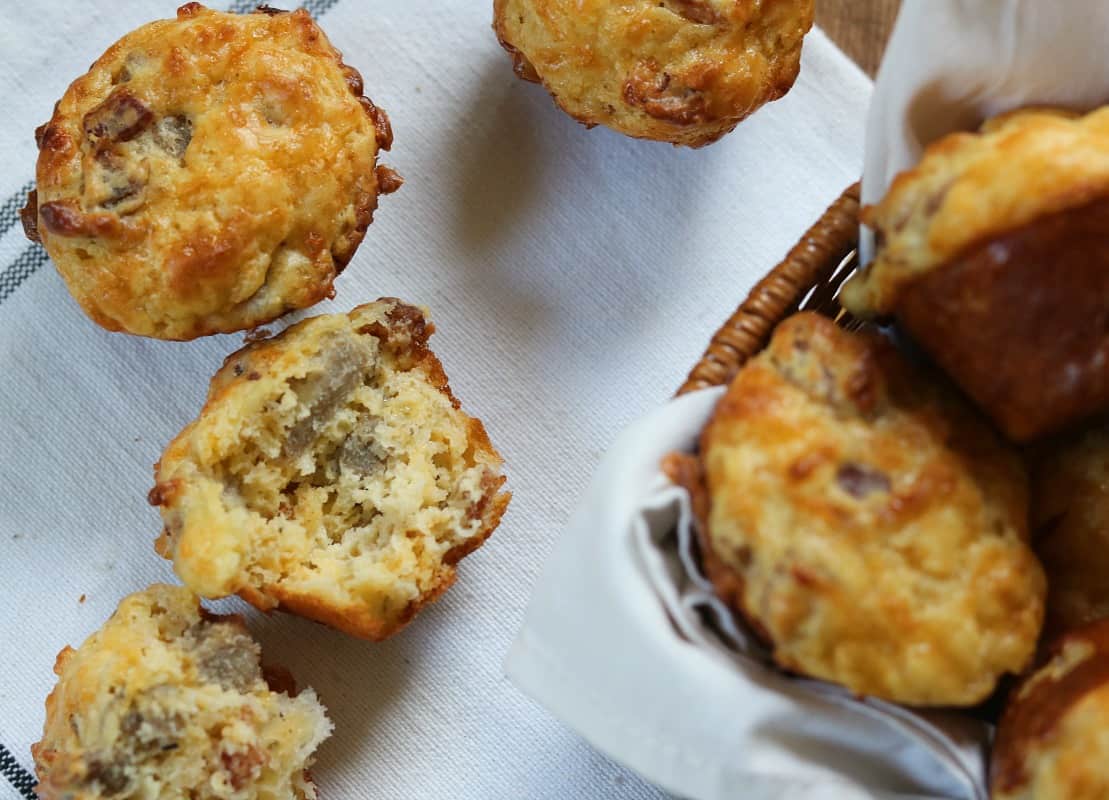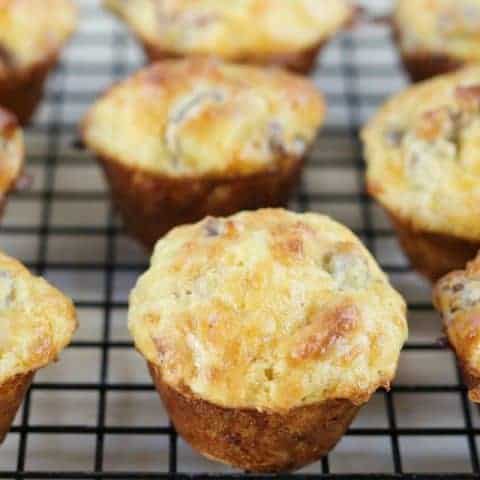 Keto Muffins
Our keto muffin recipe is an excellent breakfast choice or quick snack through out the day. They freeze well and can be easily reheated.
Ingredients
4 strips bacon, cooked/chopped
3 pre-cooked sausage links, diced
2 large eggs
¼ c heavy cream
½ c almond flour
1 tablespoon psyllium husk
2 teaspoon baking powder
½ c shredded cheddar
pinch salt & pepper
Alternate: you can use a low carb flour like Carbquik or Bob's in place of almond flour. If you do, skip the psyllium and baking powder listed.
Instructions
Preheat the oven to 425
Whisk eggs and cream in a bowl.
Add almond flour, psyllium, baking powder and cheese. Mix well.
Stir in bacon and sausage.
Scoop into buttered mini muffin tin.
Bake for 15 mins.
Serve immediately, or cool completely then freeze. Reheat in the microwave for 30 seconds at a time.
Notes
This recipe was made in a mini muffin tin. It can easily be doubled to use a standard size and make more.
Serving Size- 2 muffins
178 calories
1.5 net carbs.
Nutrition Information:
Yield:

12
Amount Per Serving:
Calories:

92
Can I Substitute Bacon In Keto Muffins Recipe
Of course! If you do not want bacon in the recipe you can swap with another meat like Canadian bacon or opt to leave it out completely and just use sausage. The choice is totally up to you. Same thing for the sausage if you don't want the sausage in the recipe.
Can I Add Vegetables To My Egg Muffins
You could dice up some mushrooms, onions or peppers nice and small and sprinkle into the mix. I wouldn't add a ton though as it will adjust the way the egg muffins cook up. But adding in some vegetables is a great way to add tons of flavor and more nutrients to your muffins.
Do Keto Egg Cups Freeze Well
Yes! I have made these and froze a whole batch to save back for breakfast options for those busy mornings. After the keto egg cups are cooled transfer to a freezer bag or airtight containers and freeze. I have even made single serve bags so I could grab and go for those super quick mornings.
Then just warm up in the microwave or eat them cold. However, you prefer works. To thaw I just place them in the fridge the night before so they are thawed in the morning.
How Long Do Keto Muffins Last in Fridge
You can keep the keto muffins in the fridge for up to three days. After that, you run the risk of them going bad due to the ingredients used. If you don't think you will use them all in that time frame freeze them. They will reheat beautifully.
When To Serve Egg Muffins
I have made these for holiday breakfast for the family when we have guests over, and a meal option for my family on a regular basis. There is no wrong time to make these egg muffins in my opinion.
What to Serve With Keto Muffins
These muffins are kind of an all in one. But if you are feeling like you want more to go with it, pair with some fresh fruit, extra side of sausage or bacon, or even a drink. I have used these in a brunch where I had a ton of other items up for grabs where people could pick and choose what they want.
What Other Cheese Can I Substitute For Shredded Cheddar
If you don't want to use shredded cheddar feel free to use any type of cheese you enjoy. Just make sure it is shredded cheese. Which if you buy block cheese just shred yourself. Then use the same amount of cheese as recipe calls for. I have used mozzarella in the past and a mix of cheddar and mozzarella and both turned out great.
Another amazing breakfast idea:
Meat Lover's Fathead Breakfast Pizza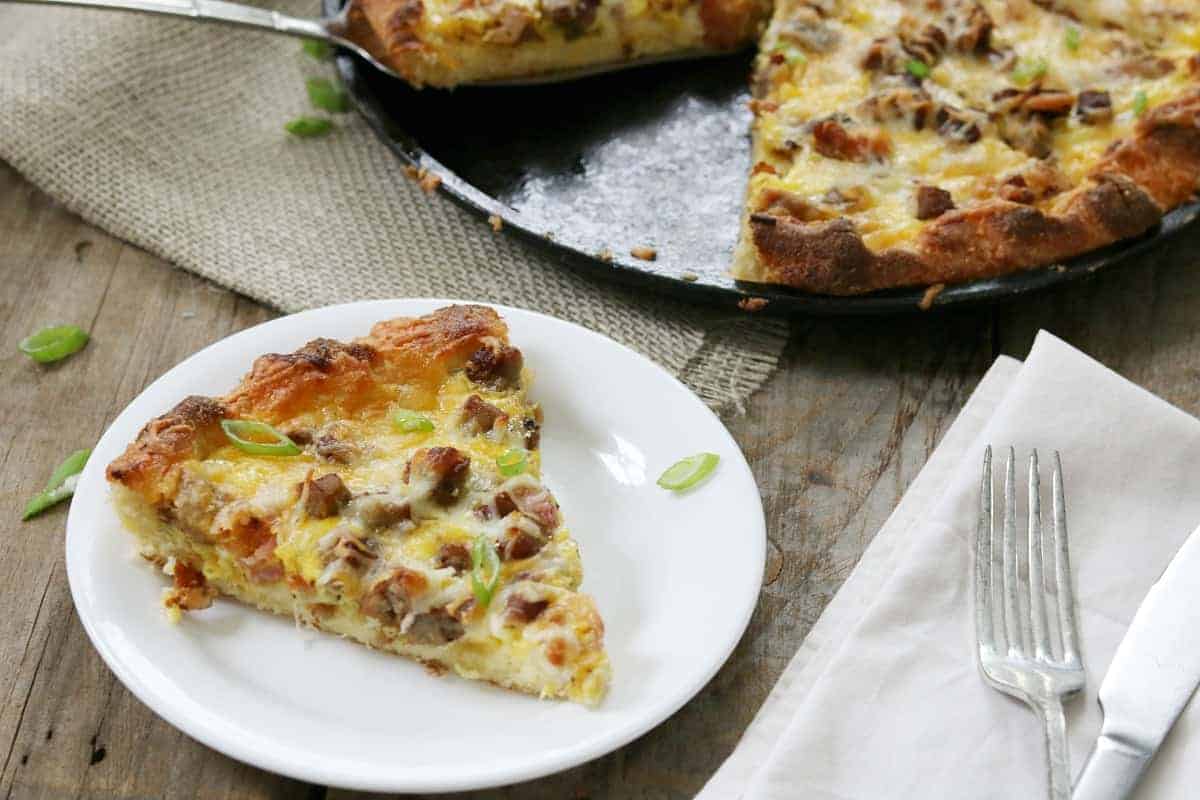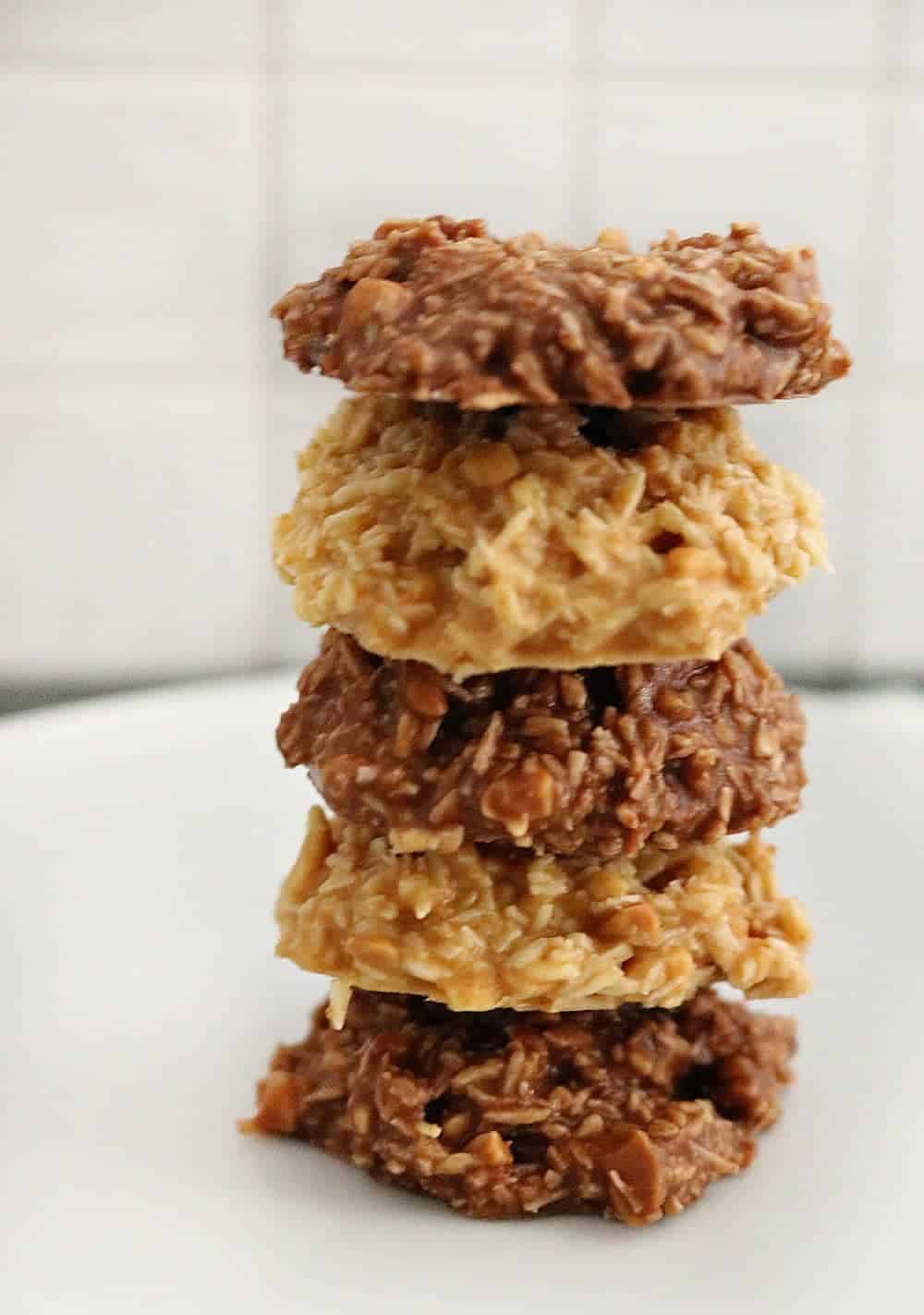 Have you tried these keto egg muffins yet?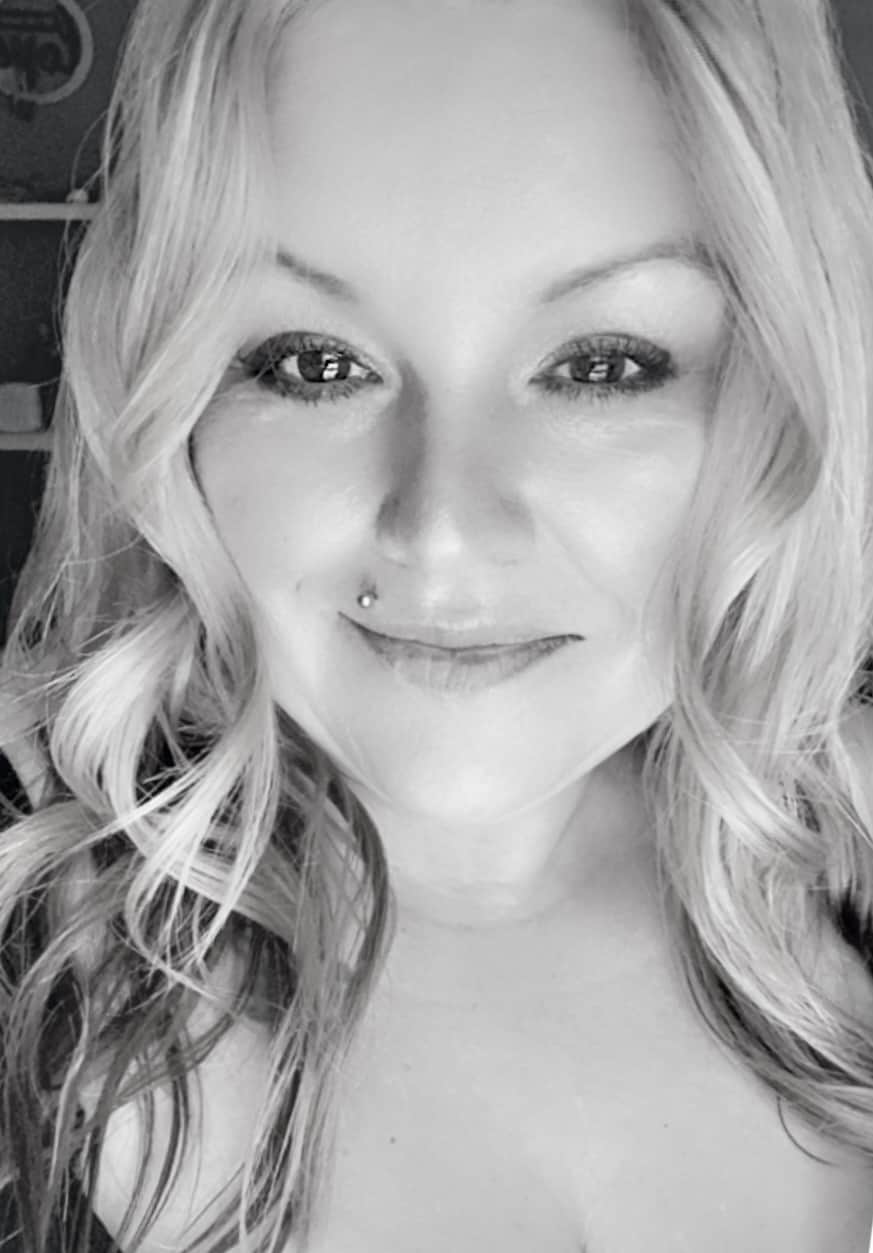 Owner & Lead Recipe Developer for It's Simple! since 2015, where you will find our best Family Favorites & Keto Low Carb Dishes with Helpful Cooking Tips & Hints in each post. Many Thanks for Stopping By, Enjoy!