This easy recipe for the best seasoned potato wedges ever is perfect for a snack, side dish or even parties. Everyone will fall in love with the buttery, crispy perfection of these potatoes!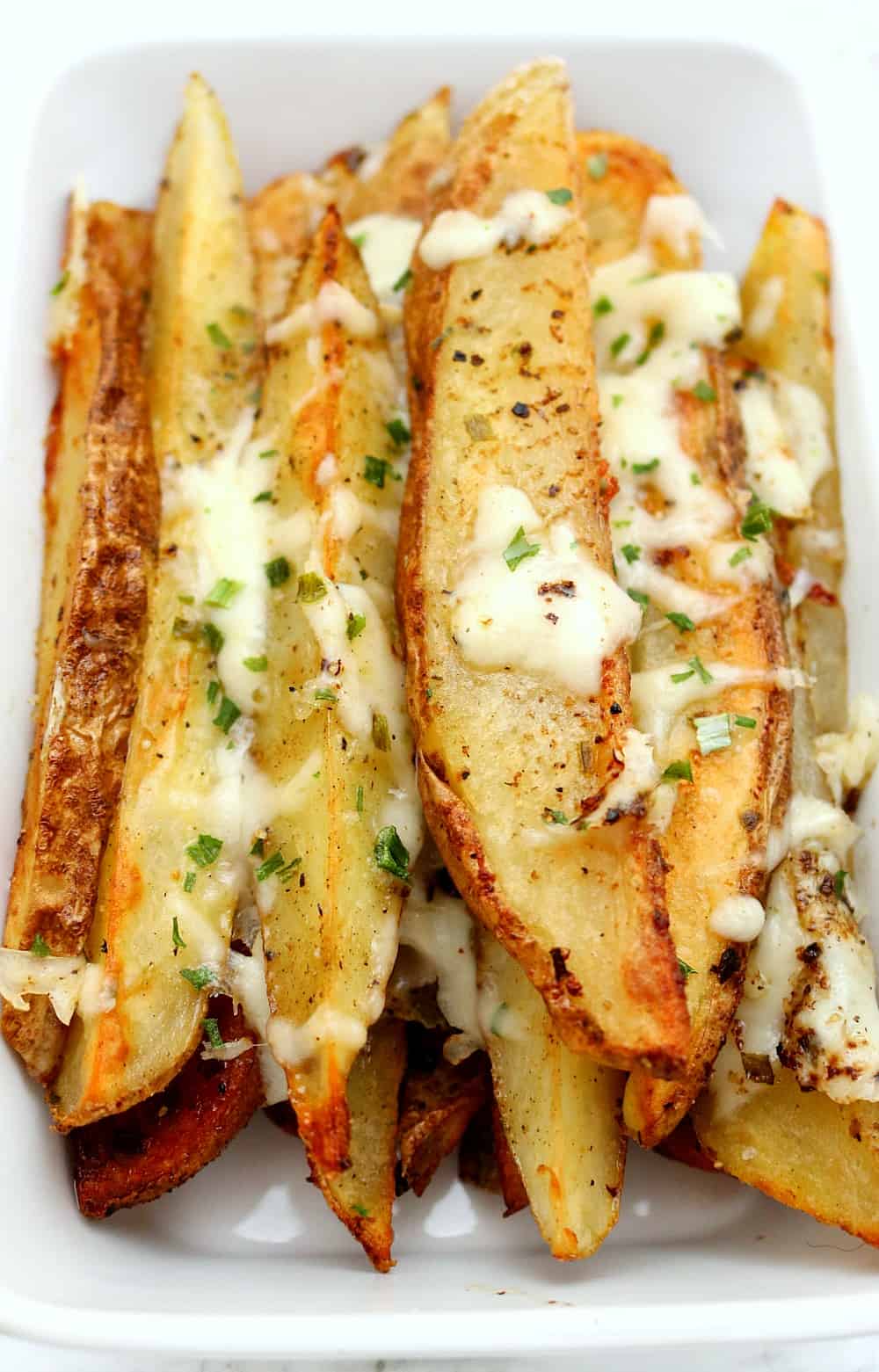 The Most Buttery Crisp
Seasoned Potato Wedges
Ever!
One of the most common questions I receive from readers is "how do I get my homemade fries to crisp up more?".  The answer is simple,  if you are baking them in the oven then a higher temperature will dry the potato out faster, crisping it up more. If you are frying, that is a different story for another post.  This one shows you how to bake them for the ultimate crispy potato wedge!
My trick is all in the butter baby.  Real butter. Not margarine, not Olive Oil.  Butter. I make a seasoned compound butter and then melt it down and smother my potatoes in it.  This, combined with a high cooking temperature results in crazy crispy wedges!
Here is how to make them (printable recipe in recipe card below):
What you need: 
2 large Russet potatoes- sliced into wedges
3 tablespoons real butter
1 teaspoon garlic powder
1 teaspoon onion powder
½ teaspoon paprika
1 teaspoon Italian blend seasoning
Pinch sea salt & pepper
½ cup shredded Mozzarella (optional)
1 tablespoon chives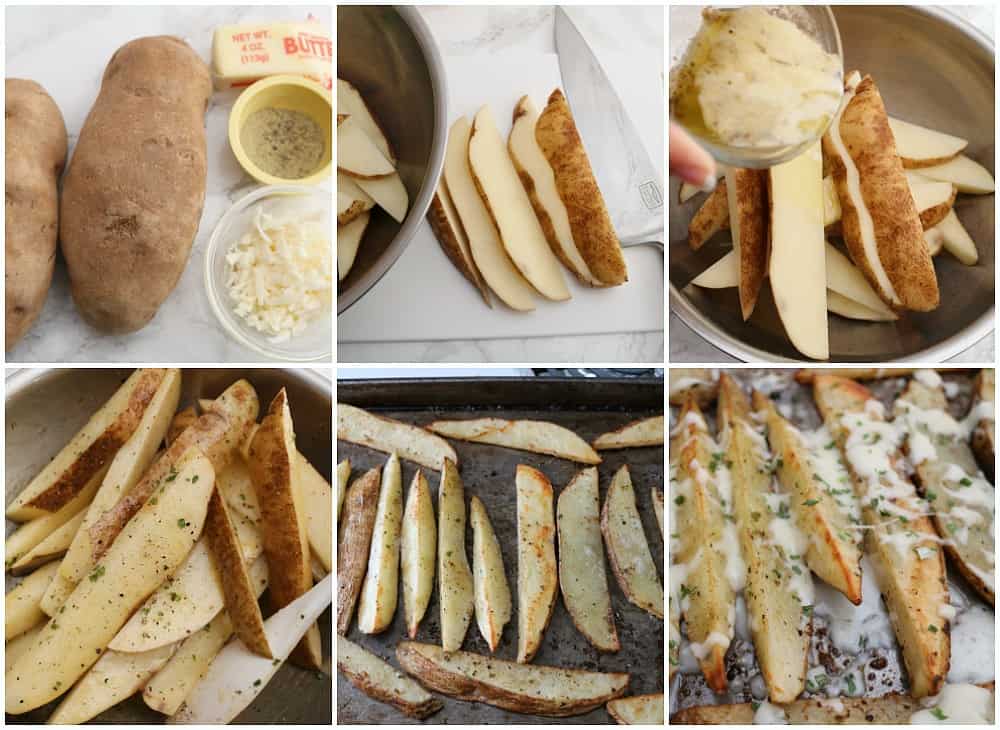 What to do:
Preheat the oven to 450.
Drizzle a sheet pan with Olive oil.  (yes, even though you are using melted butter on the seasoned potato wedges)
Stir seasonings into softened butter until well blended.
Microwave for 30 seconds or until melted.
Add potato wedges to a bowl, top with butter and mix to coat evenly.
Place in single layer on sheet pan.
Reduce oven to 425.   Bake for 15 minutes.  Flip. Bake an additional 15 minutes or until edges are golden and crispy.
Top with shredded cheese and chives.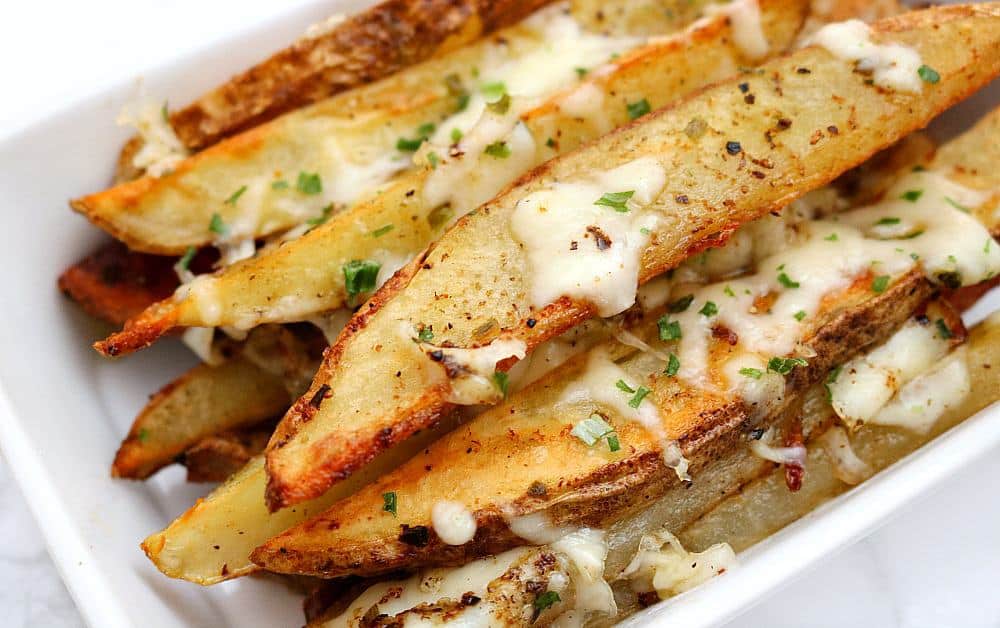 Crispy, cheesy goodness!   Don't forget to PIN for later!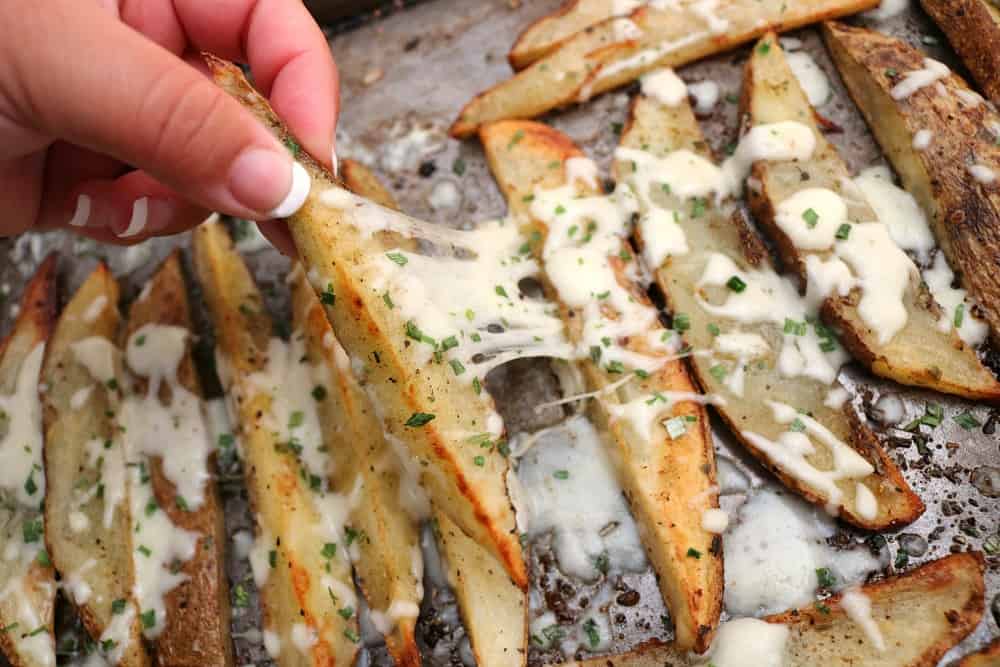 For another amazing side dish or appetizer recipe,  try our :