Looking for an inexpensive way to dress up your door front this Halloween?  Try one of these DIY Halloween Wreaths.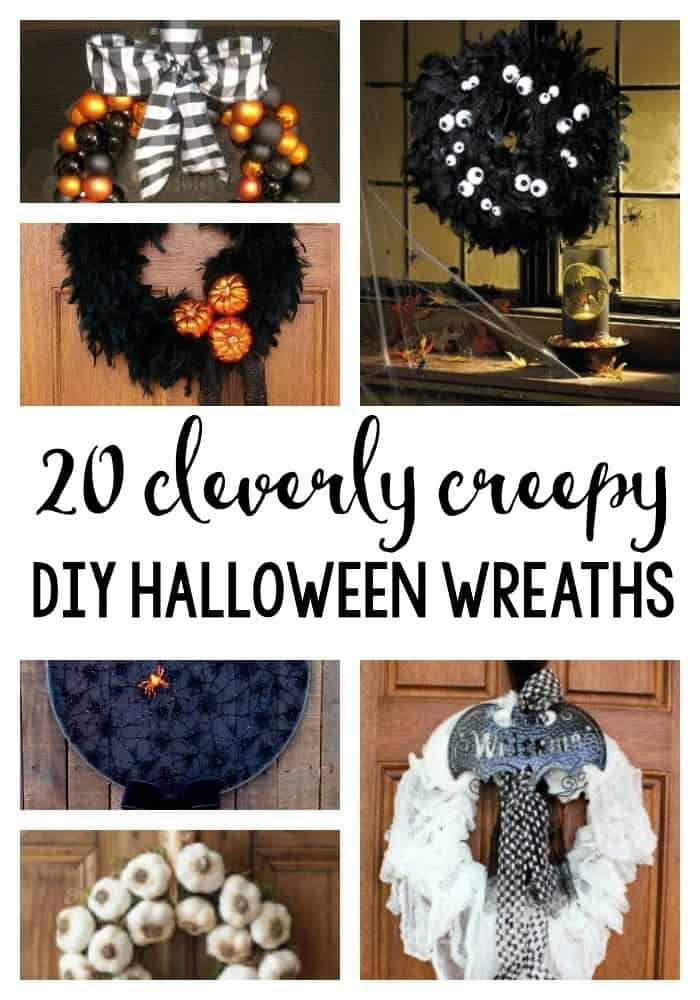 20 Cleverly Creepy DIY Halloween Wreaths
Time to hit the dollar stores and stock up on craft supplies!  Bring some spooky, creepy fun or elegance to your door fronts with these amazing wreaths!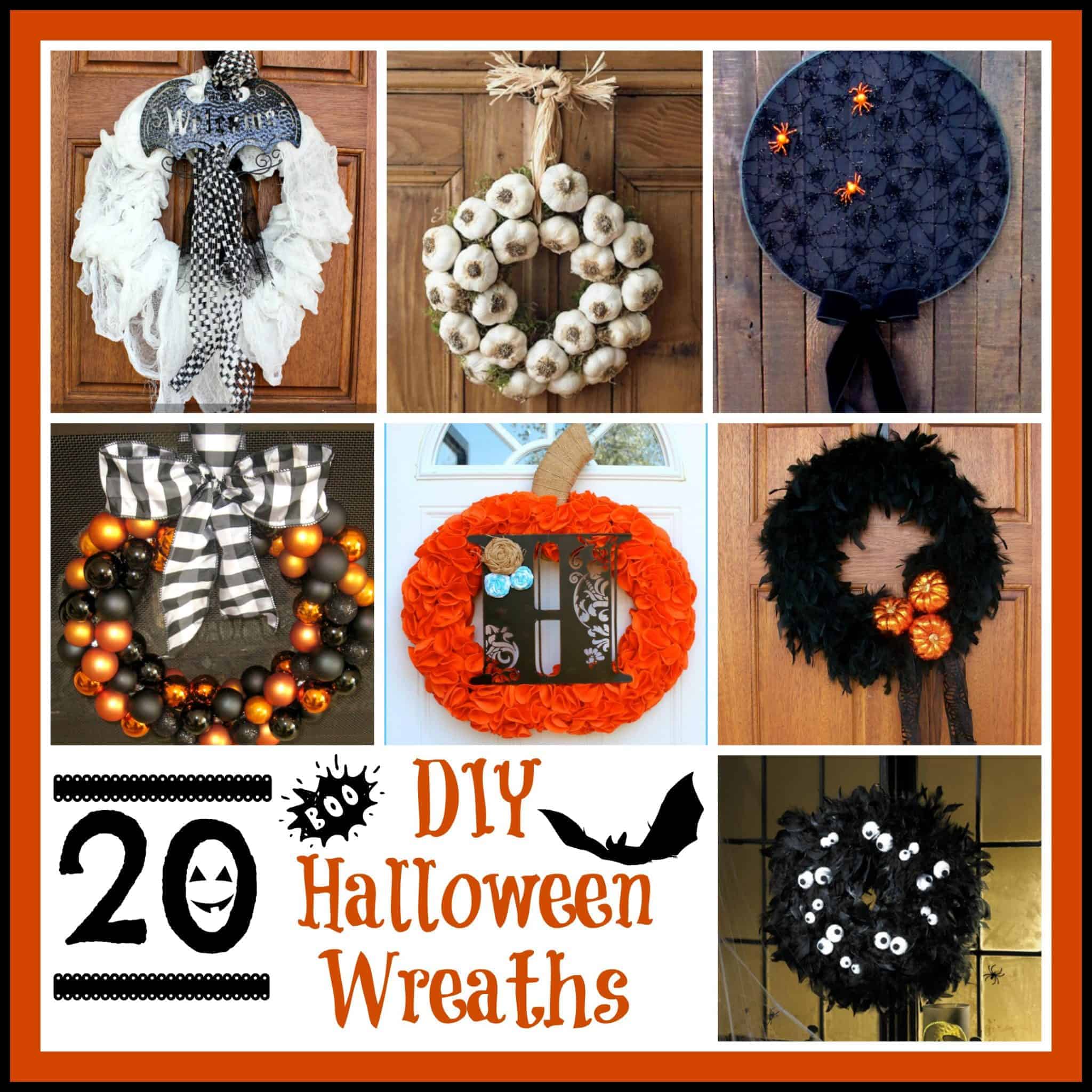 Spider Wreath- nothing more creepy than spiders any time of the year not just Halloween!
Boneyard Wreath- talk about spooky, Temperance Brennan would love this one!
Ribbon Wreath- this looks so easy,  one of my favorites.
Eerie Wreath-  who would have thought that elegance could be so eerie?
Yarn Wreath-  a few supplies and a little time is all it take to make this wreath.
Halloween Candy Wreath- some Halloween candy is just too sugary to eat, why not make a wreath!
Ornament Wreath- Dollar Tree would be perfect for this wreath, such a huge selection of ornaments.
Glitter Wreath-  glitter, glam and scaryyyyy.
Mummy Wreath-  Mums the word!  Actually ,  it isn't...  here is how to make it.
More great DIY Halloween Wreaths