Keto Shrimp Creole is going to spice up your weeknight meal. One of the easiest keto shrimp recipes you will find. A creole shrimp that is topped over a bed of tender cauliflower rice. If you have never had cajun cauliflower, you don't know what you're missing. This keto one pot recipe is ready in about 30 minutes!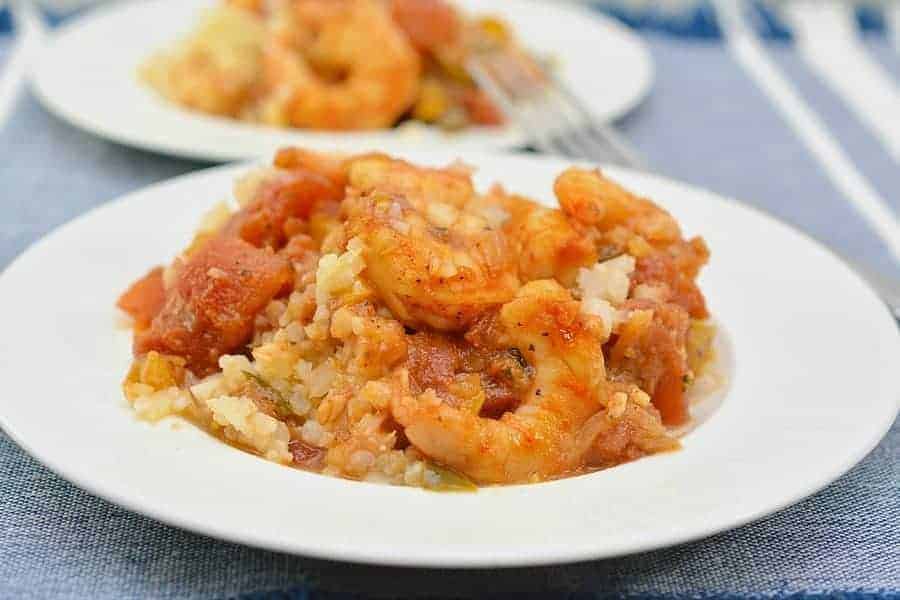 Keto Shrimp Creole
Shrimp Creole is such a comfort dish to me. But that rice on the bottom can really make it carb-heavy. I wanted to create an easy shrimp meal that fit the low carb and ketogenic diet. This recipe gives you that low carb option without taking away any of the well-known creole spice and flavor.  The addition of cajun cauliflower rice makes it the perfect comfort food meal.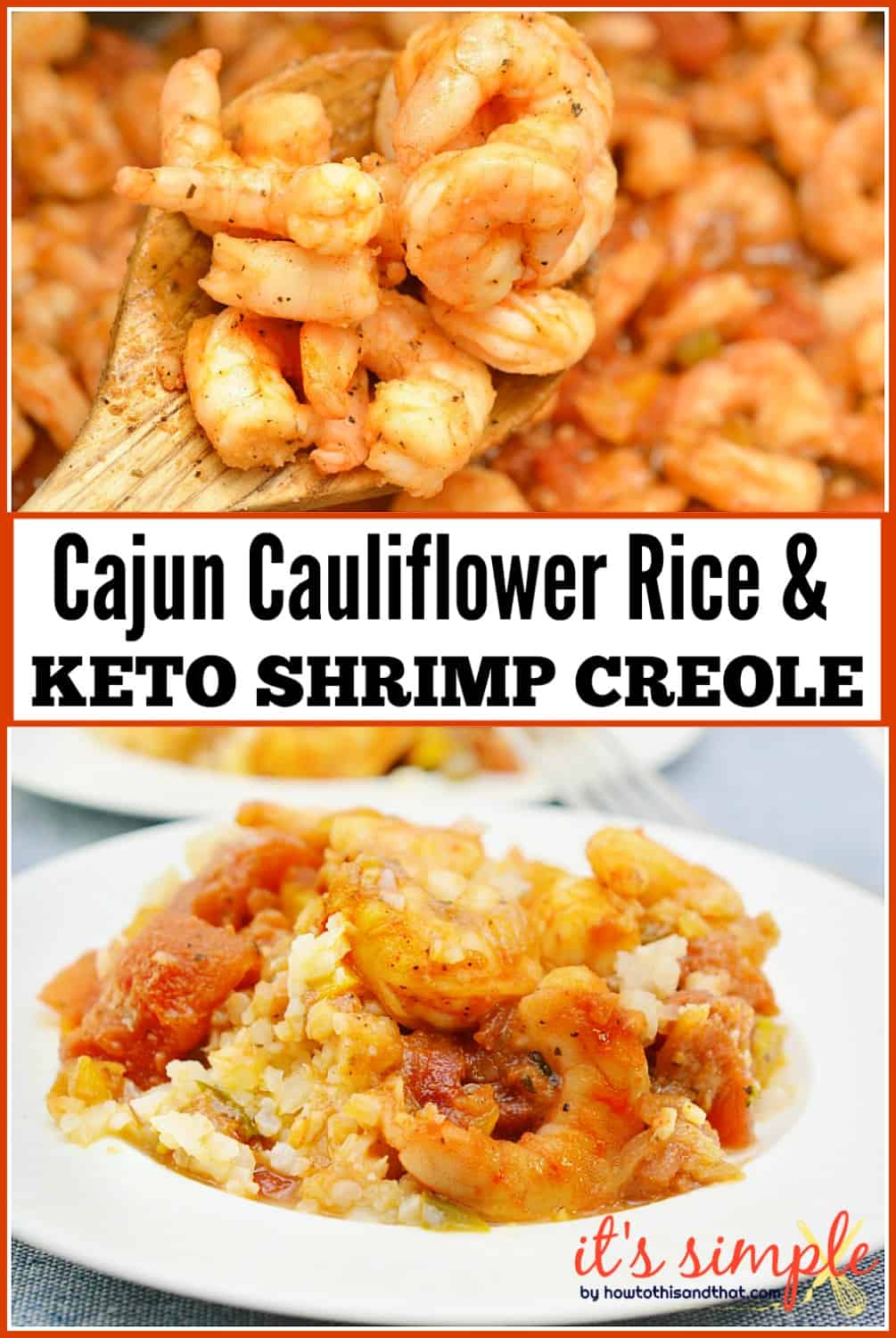 What Is Cajun Cauliflower 
Cajun cauliflower with Shrimp Creole is an incredibly hearty and flavorful dish. Creole spice, tons of herbs and spices that create a thicker sauce that smothers your shrimp. Serve over a bed of rice or cauliflower rice for a low carb option. It is divine, and a recipe that comes from Louisiana so you know it packs a punch!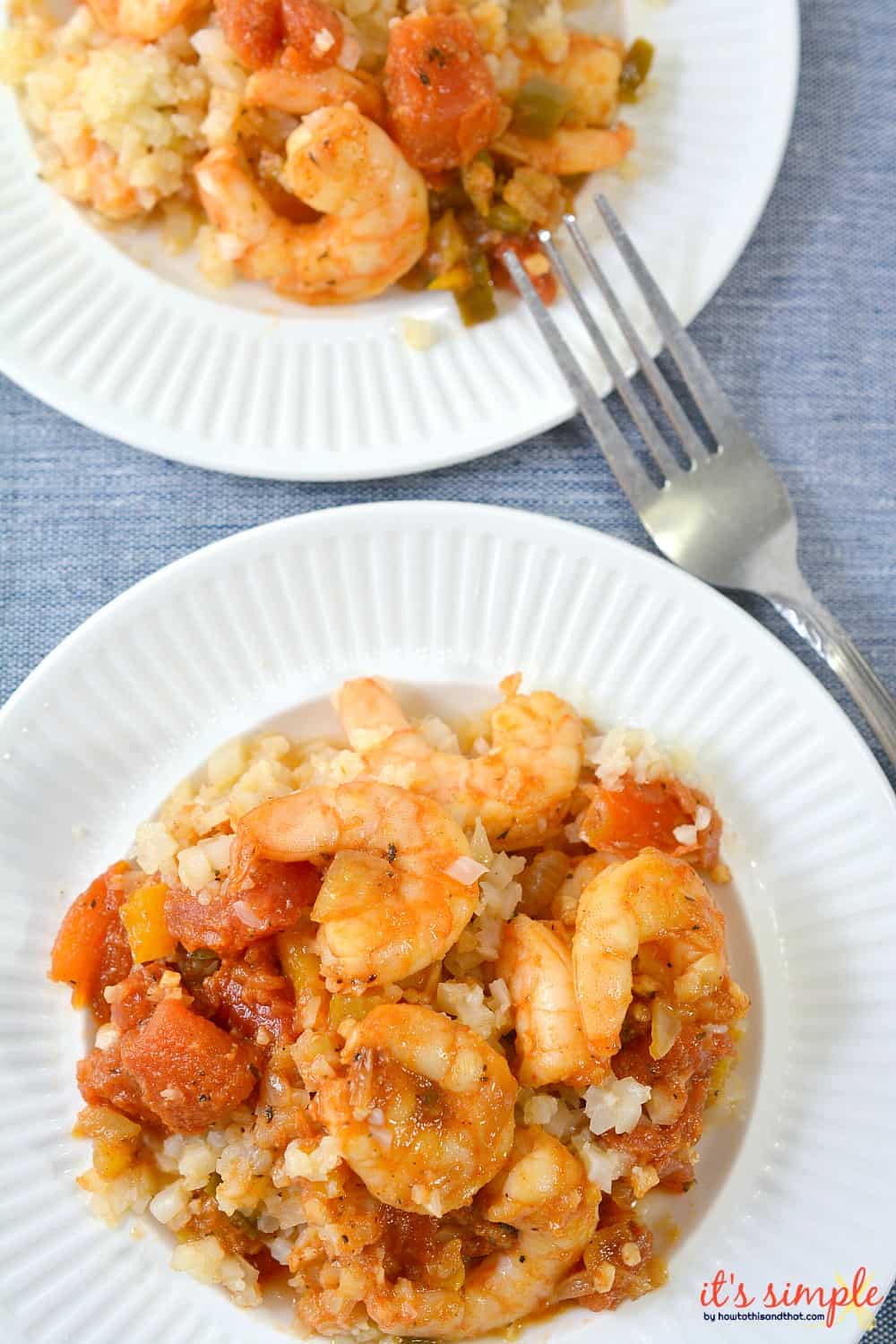 Is Shrimp Safe To Eat on Keto Diet
Shrimp is a fantastic seafood that works well in the ketogenic diet. It contains pretty much no carbs, so it makes it a great protein to reach for when whipping up a meal. Just use low carb ingredients to pair with your shrimp and you will be good to go. 
Here are more keto shrimp recipes
What Vegetable Goes With Shrimp Creole 
This is a dinner in one, but if you have to look for other sides reach for a salad, cloud bread, or even a side of tomatoes or okra to pair with your shrimp.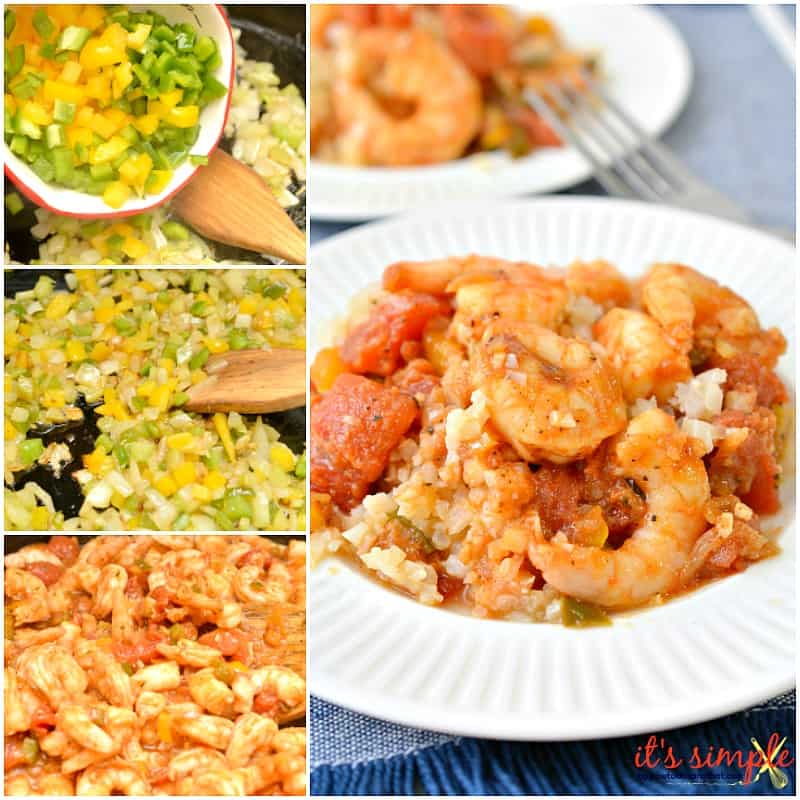 Do You Use Raw Or Cooked Shrimp for Shrimp Creole 
You need to use raw. If you use cooked shrimp and then toss it into a hot pan, it will overcook and become super rubbery. Raw deveined shrimp is what you will want to buy for this recipe. 
How to Devein Shrimp Fast 
If you bought shrimp that still has that black vein in the back of the shrimp, let me help. Take a pairing knife and make a slit in the back of the peeled shrimp. Then with a toothpick poke it in and place under the vein, and lift. It will pull the vein right out- Devein shrimp. 
Once that is done, you will want to rinse your shrimp in cold water to cleanse them. Then you can carry on cooking your shrimp for this recipe.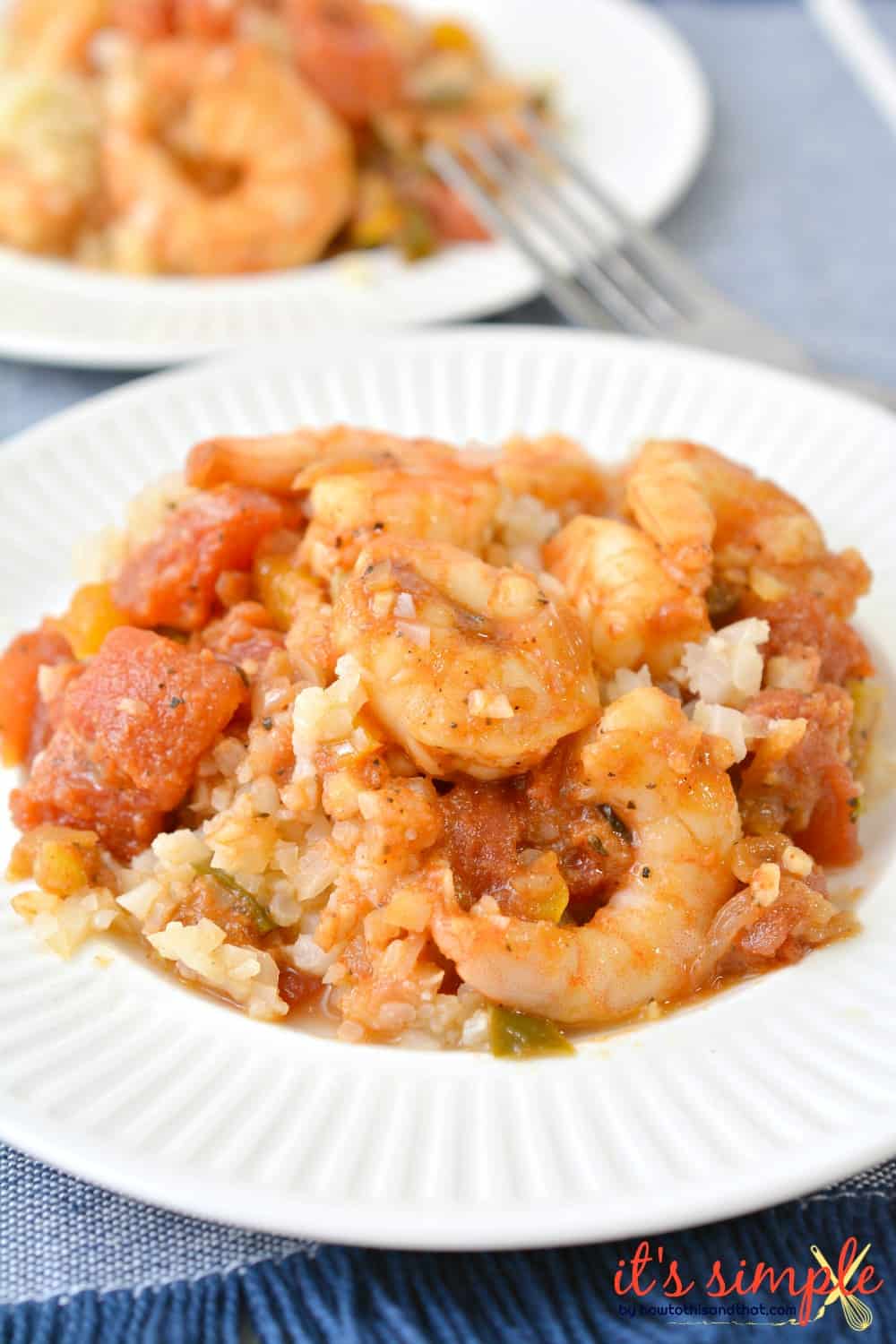 Can I Double This Keto One Pot Recipe 
Yes. Feel free to double or even triple this keto one pot recipe. Just make sure to reach for a large skillet so that it can hold all of the dishes. Then whip it up and serve!  It holds really well and actually is amazing served cold, making this keto one pot dish the perfect meal prep addition. 
Ways To Dress Up Creole Shrimp 
Splash of hot sauce 
Leave Creole seasoning out for people to add more if they want more flavor
Add on some fresh herbs for color and definition to the dish. Parsley would be nice.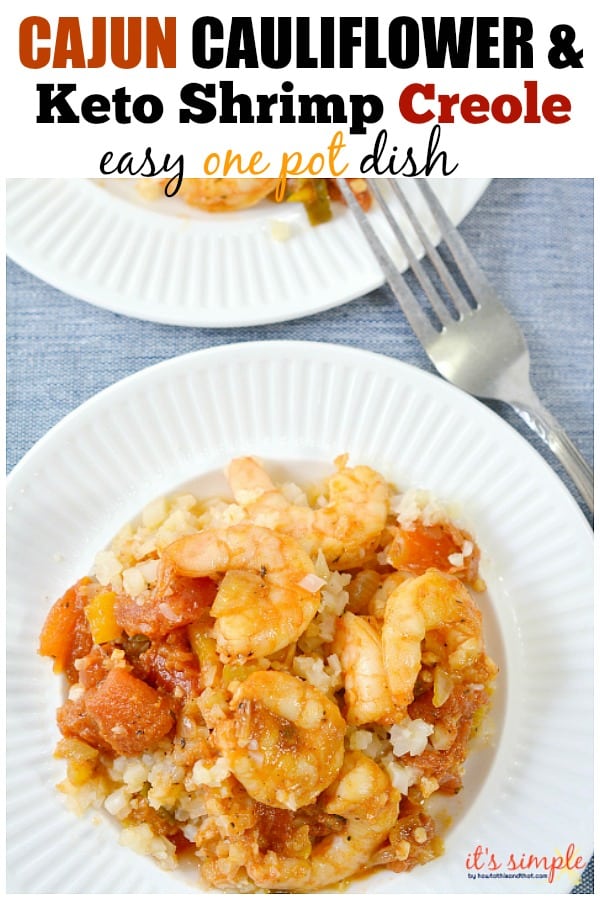 How to Tell When Shrimp Are Done 
I always look at the coloring of shrimp. When they go from a pink color to opaque white, you know they are done. Another thing is to look at the size of the shrimp. As the shrimp cook, they will shrink a bit. Shrimp can cook really fast so try not to overcook them.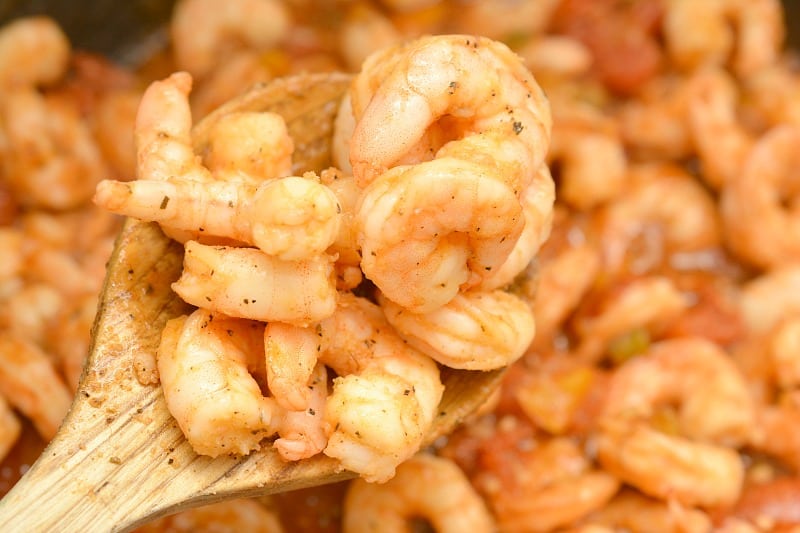 Do You Leave Tails On Shrimp for Creole Recipe 
You can take the tails off or leave them on. I do find that leaving the tails on during the cooking process can add more flavor to the dish. But, if you want a less mess when serving I recommend removing the tails before you cook.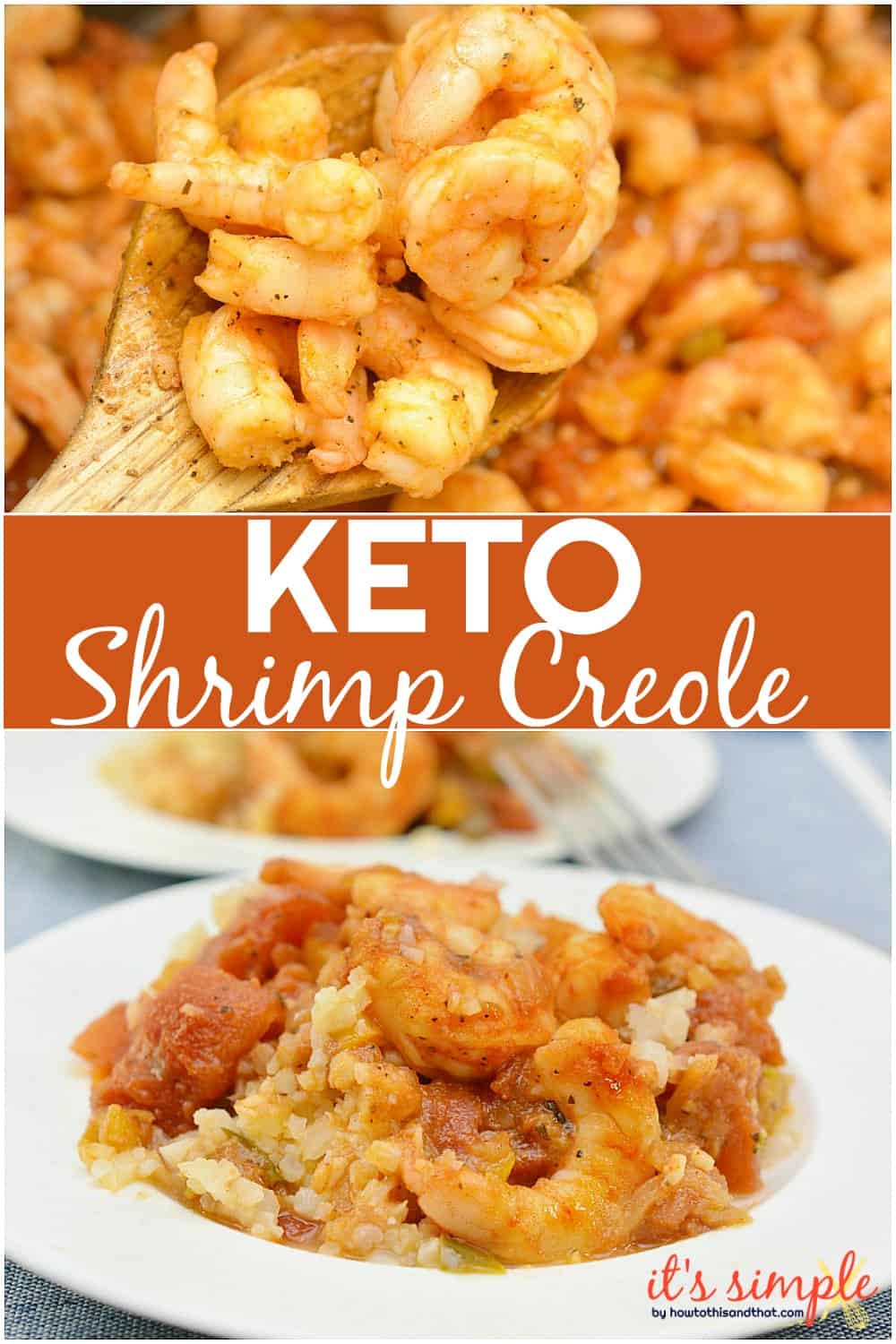 Do You Use Frozen Cauliflower Rice Or Homemade 
Either. You can reach for store-bought frozen or fresh cauliflower rice to save prep or make homemade cauliflower rice. The choice is totally up to you on what you want to do! Either way it goes great with any of the popular keto shrimp recipes we make. 
Have you made any similar keto shrimp recipes before?
NO? Then why not get started !  Let us know what you think!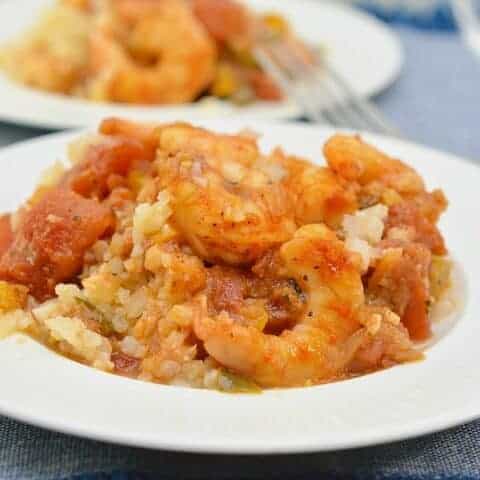 Keto Creole Shrimp
A bit spicy, a bit bold a lot of flavor wrapped up into one keto AND family friendly shrimp dish!
Ingredients
2 lbs. Medium shrimp peeled and vein removed
• 1 tbsp. Olive oil
• 3 tbsp. Butter unsalted
• 1 Small onion chopped
• 2 Stalks of celery chopped
• ½ Yellow bell pepper chopped
• ½ Green bell pepper chopped
• 4 Cloves garlic minced
• 1 tsp. Paprika
• 1 tsp. Onion powder
• 1 tsp. Garlic powder
• ½ tsp. Thyme
• ½ tsp. Oregano
• Dash of Cayenne pepper
• 1 tbsp. Worcestershire sauce
• 1 tsp. Hot sauce (optional)
• 1 can Diced tomatoes
• Salt and pepper to taste
• 1 bag Frozen cauliflower rice
Instructions
Melt the butter in a large skillet over medium heat.

When hot add the shrimp and saute over quick and hot heat until nice color is created- about 1 minute each side. Remove and set aside.

Add olive oil , bring skillet hot again- add the onions, celery and peppers with seasonings and saute to get some color and bring out flavor.

Add shrimp back to the pan with the worcestershire, hot sauce and tomatoes.

Bring to boil, reduce to simmer. Heat through about 5 minutes.

Shut off heat and stir in cauliflower rice. This will keep it from becoming mush.

Serve topped with a touch of cilantro and hot sauce (optional)


Nutrition Information:
Yield:

6
Serving Size:

⅙
Amount Per Serving:
Calories:

282
Total Fat:

11g
Carbohydrates:

5g
Net Carbohydrates:

3g
Fiber:

2g
Protein:

36g
Nutrition facts are auto- populated by the app for this recipe card, numbers may vary. For best results, input your exact brand ingredients into a recipe analyzer like Verywell or MyFitnessPal.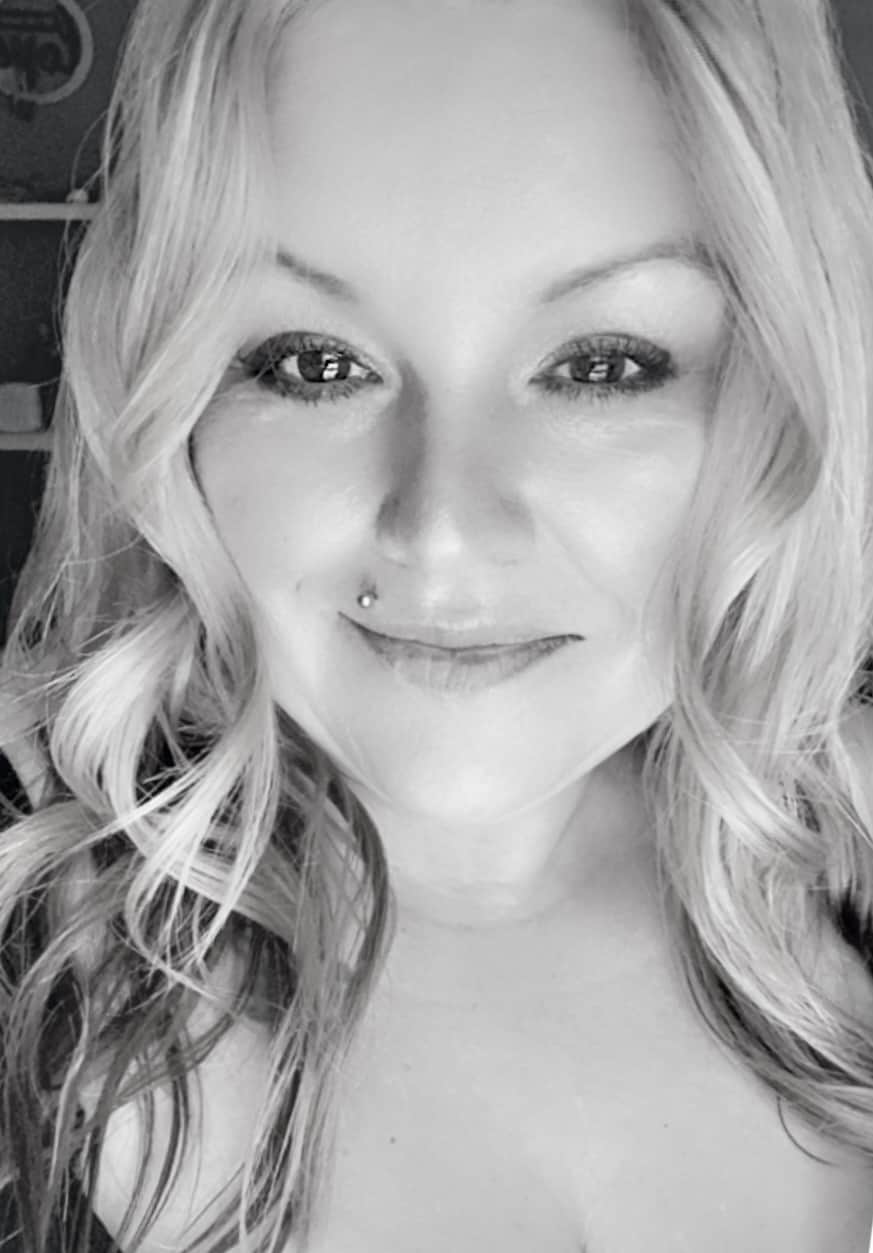 Owner & Lead Recipe Developer for It's Simple! since 2015, where you will find our best Family Favorites & Keto Low Carb Dishes with Helpful Cooking Tips & Hints in each post. Many Thanks for Stopping By, Enjoy!