Disclaimer- All recipes and/or projects on this website have been tested for our own individual use and/or consumption and are being provided to our readers as an idea for them to try. Use of our recipes for food, scrubs, oils, bars and other like items are at your own risk. We do not assume responsibility for any negative effects such as allergic reaction, rash, skin irritation or other occurrences. It is the reader's responsibility to read product labels and use at their own discretion. We are not medical professionals and do not provide medical advice.  Thank you.  ..................................................................................................................................................................................................This post may contain affiliate or paid links. Content selection and opinions are in no way influenced by compensation. See our full disclosure at the bottom of this page for more information. ..................................................................................................................................................................................................
This shop has been compensated by Collective Bias, Inc. and The Coca-Cola Company. All opinions are mine alone. #GameTimeHosting #CollectiveBias
Football season is here and that means a lot of food, fun and family in our house! If football is on, we are watching… and eating- with the help of Wise & Coca-Cola™ products. Come see what is on my game day menu today!
Family Football Game Day Recipes
Featuring Wise & Coca-Cola™ Products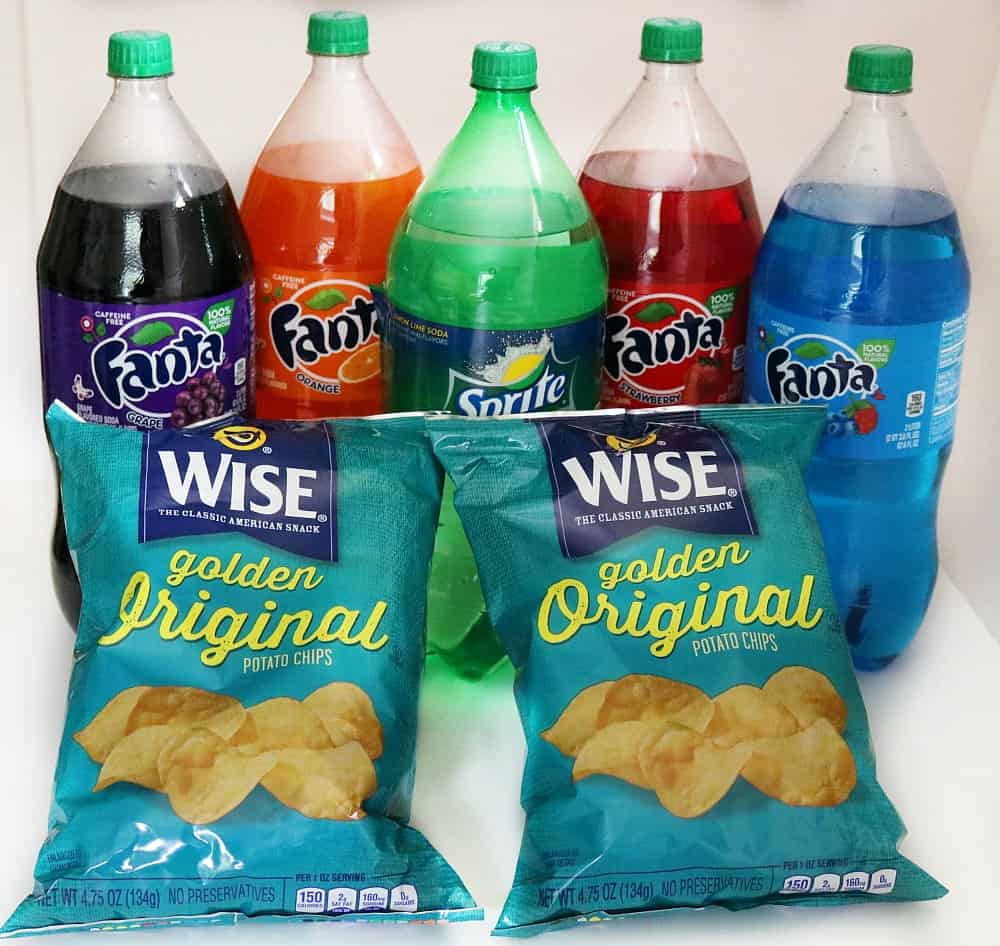 Even though football is just pre-season right now, we still treat every game day like it is a big deal. For us, football season is one of the only times we all get together as a family. Everyone is usually busy with work, school, activities and such so when Sunday (and occasionally Thursday and Monday night) comes we all gather together in the living room surrounded by good food and a game.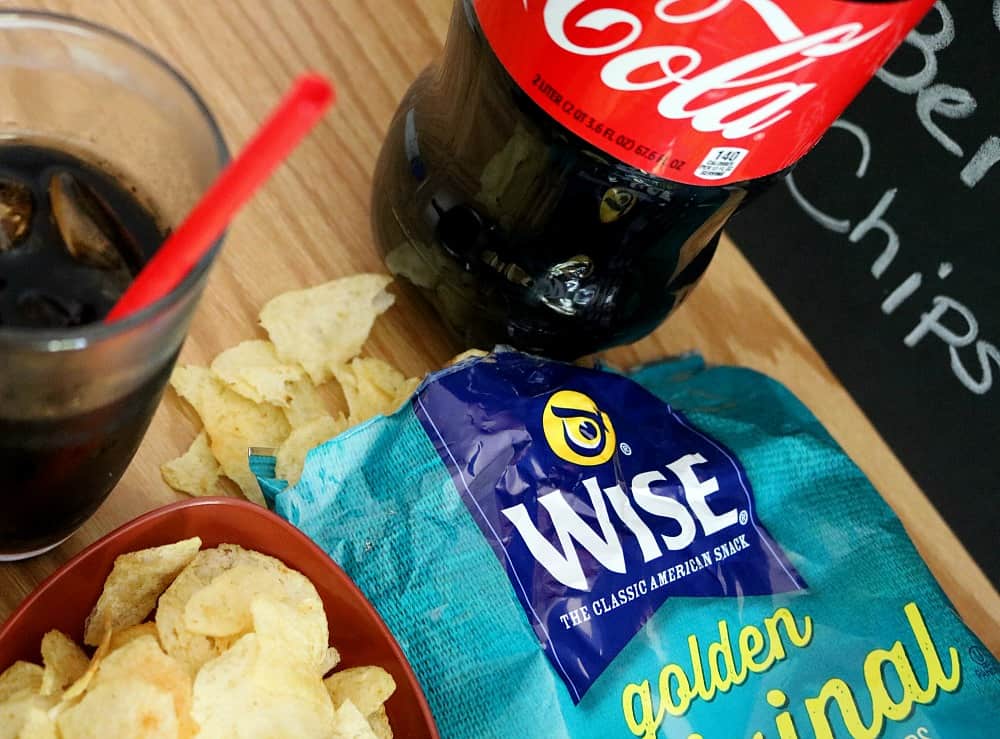 I remember watching my first Super Bowl when I was 8, in 1986, with my dad and a few family members. I use to ask him all kinds of questions and actually remember the first time I finally understood what was going on in the game. That particular game  I said " They should go for the 2 point conversion here, that one extra point could save them later".  My dad laughed, said "wow nice job" and high five'd me. I have been watching ever since and have been blessed with a husband and girls who also love to watch football.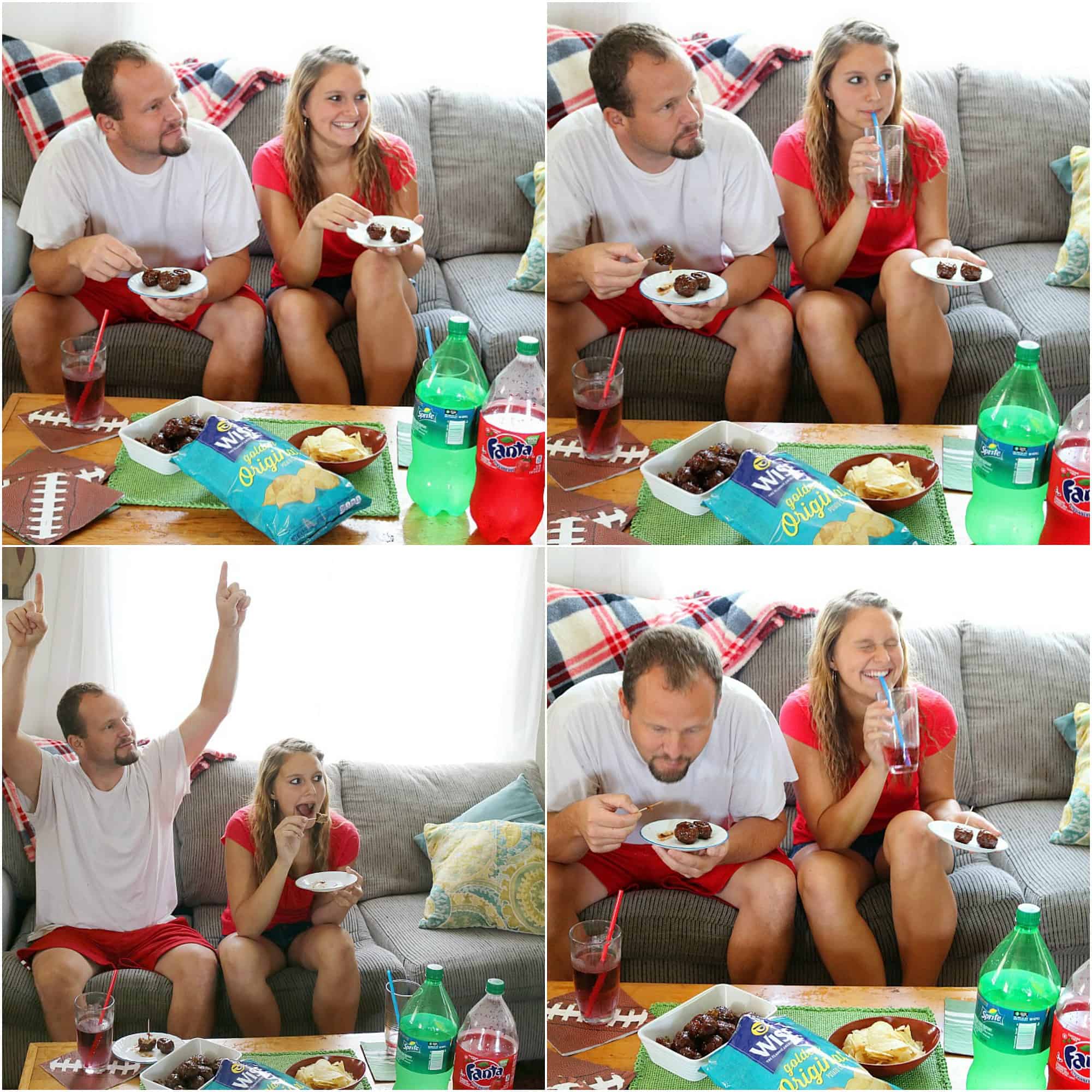 Food, Fun, Family
I come from a large Greek family which I am certain actually translates to "food". I was brought up around family that cooks a full spread whether two people are visiting or twenty. My grandmother use to do all the cooking for game days because she was not interested in watching the game. Unlike her, I have to be sitting down in front of the t.v before kick off.
To reduce my time in the kitchen I choose easy recipes that are satisfying and self serve. I prefer to use the slow cooker, which will keep hot foods warm through the whole game.  I also shop locally to find ingredients fast so I can get home to start cooking.
Family Dollar is conveniently located 2 miles away and always has everything I need for our game day parties. They have a great selection of snacks, chips, drinks and more. They stock brands like Wise and Coca-Cola, found in the grocery section of the store or look for the one stop Coca-Cola and Wise snacks display.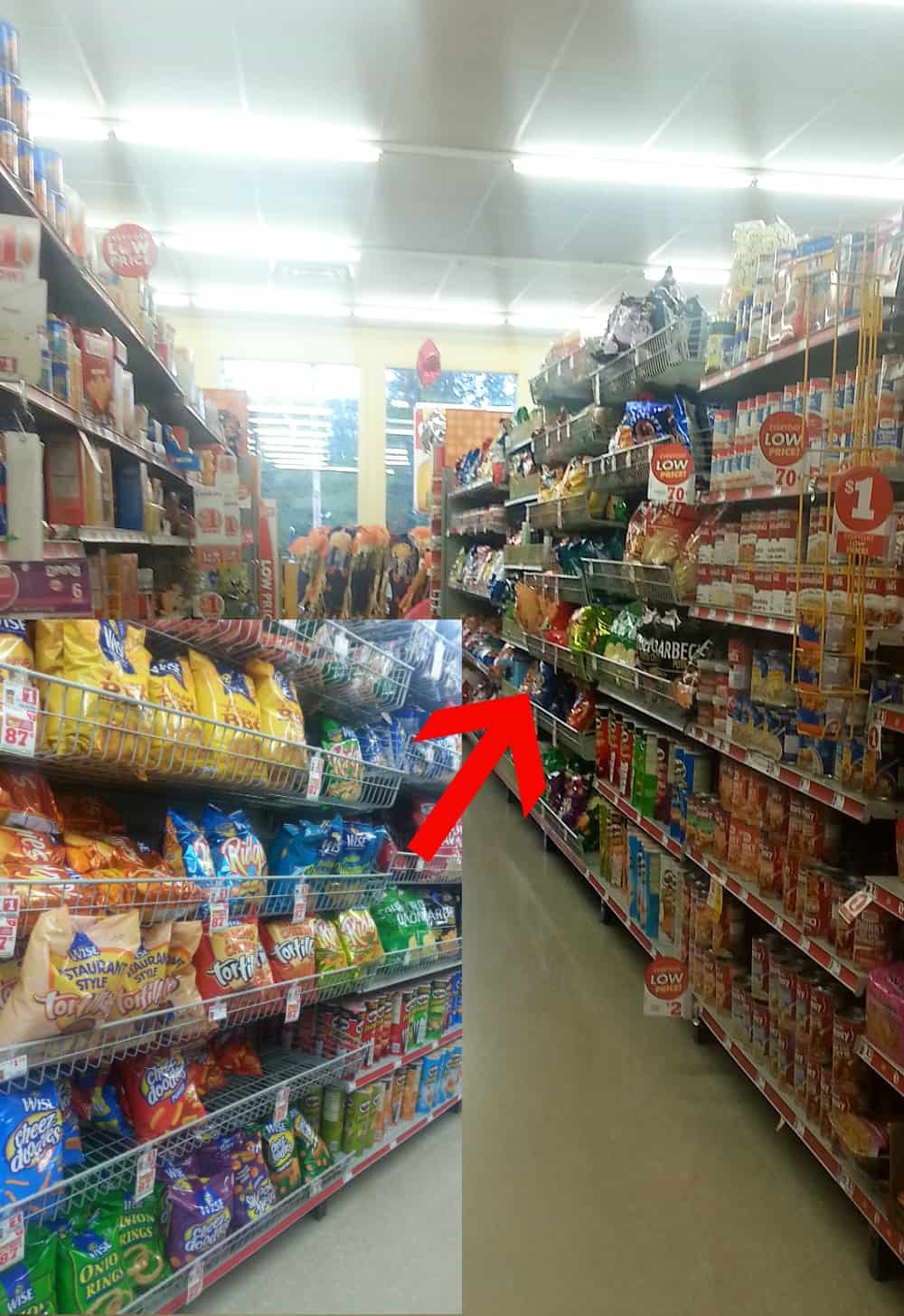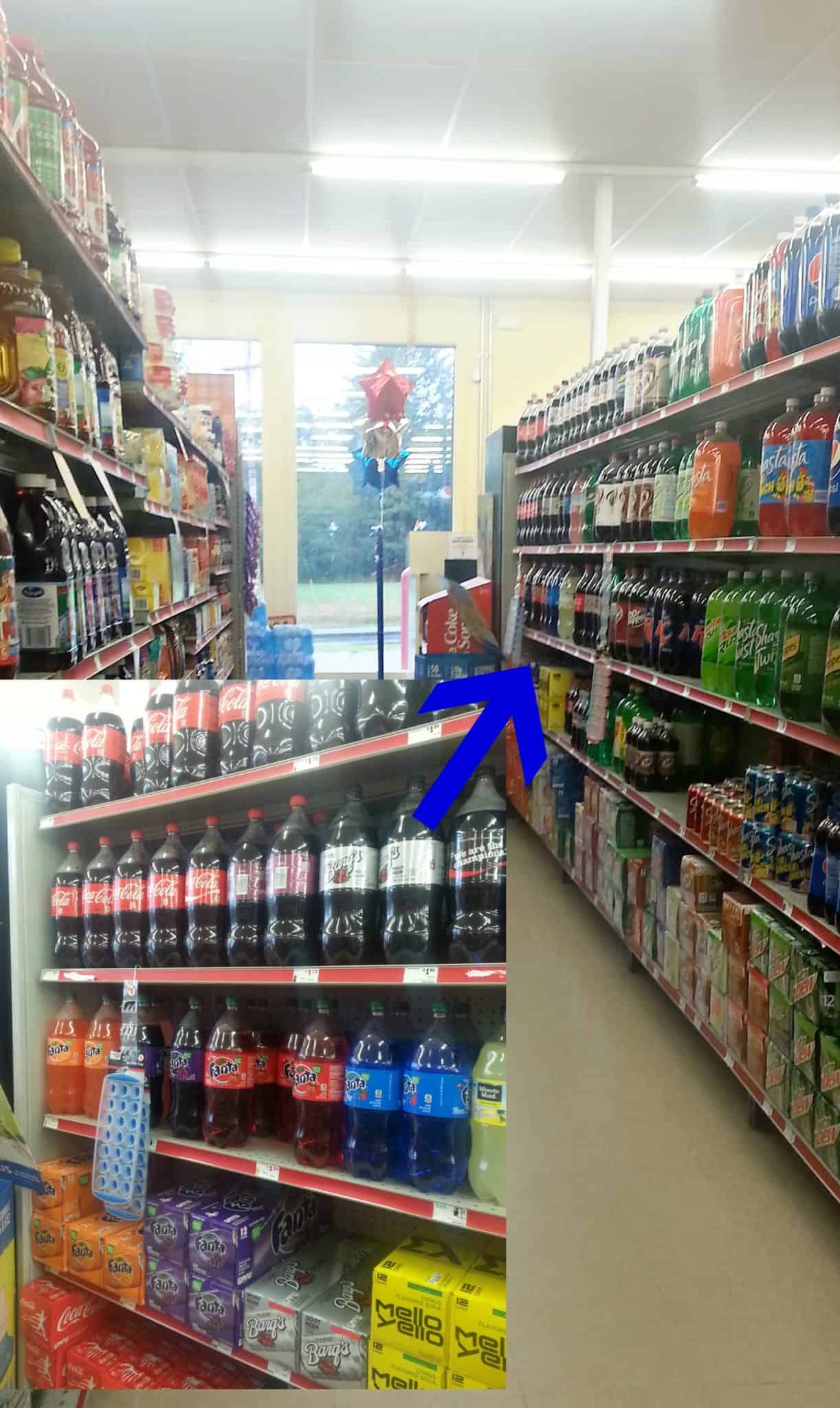 The Game Day Menu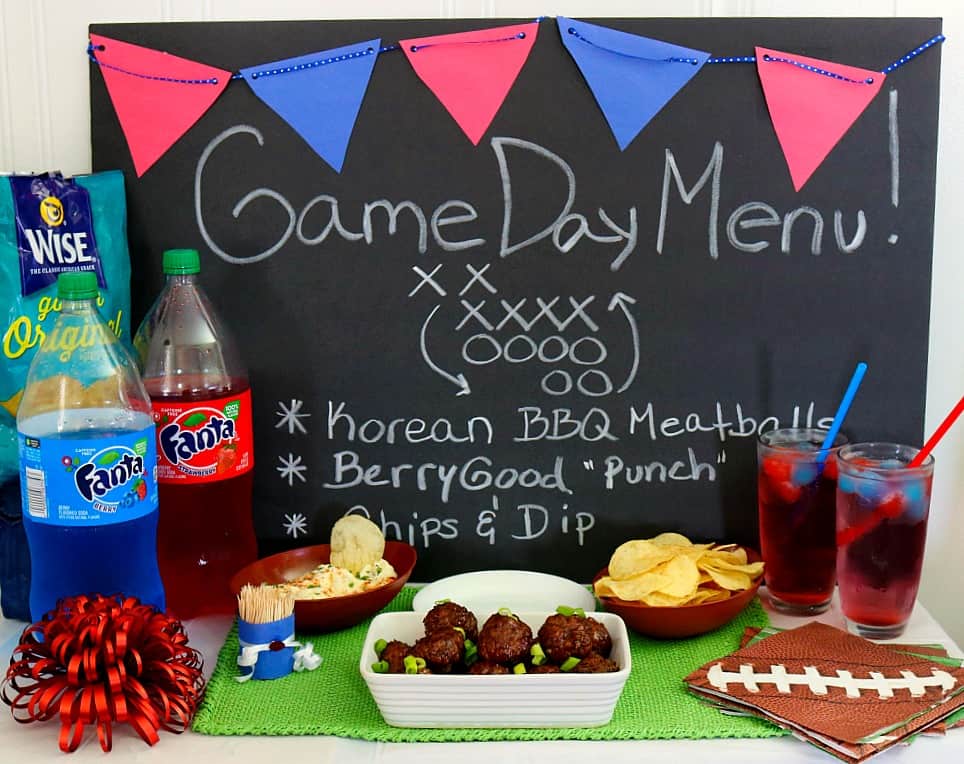 I decided to make slow cooker meatballs and a fun, refreshing drink. Off to Family Dollar I went. First thing I noticed was all the flavors of Fanta available. They looked so pretty in those vibrant colors, I couldn't resist and I knew exactly what I was going to do with them.  A deconstructed "punch" of sorts.
Berry Good "Punch"-    Simply pour your flavor choices of Fanta into an ice cube tray and freeze. When ready, add to Sprite!  The ice cubes melt and slowly infuse into the Sprite, plus they look really cool!
I used Strawberry and Berry Fanta as those are our team colors.  PS-  this cute ice cube tray was hanging right near the Fanta in the same aisle at Family Dollar!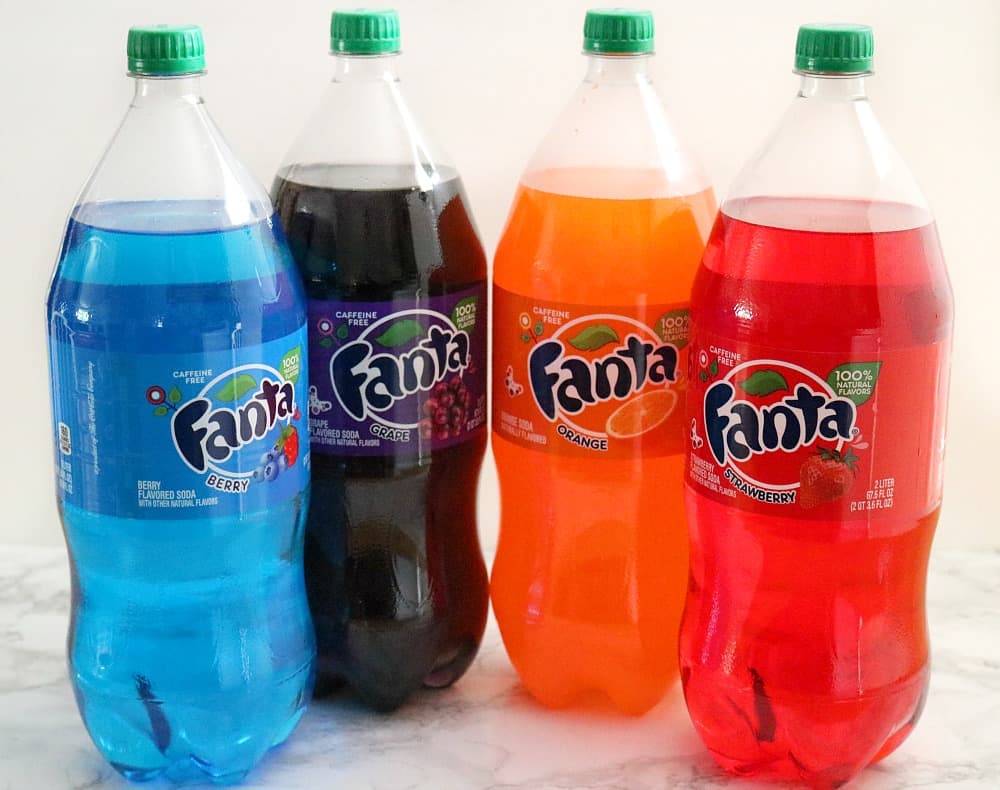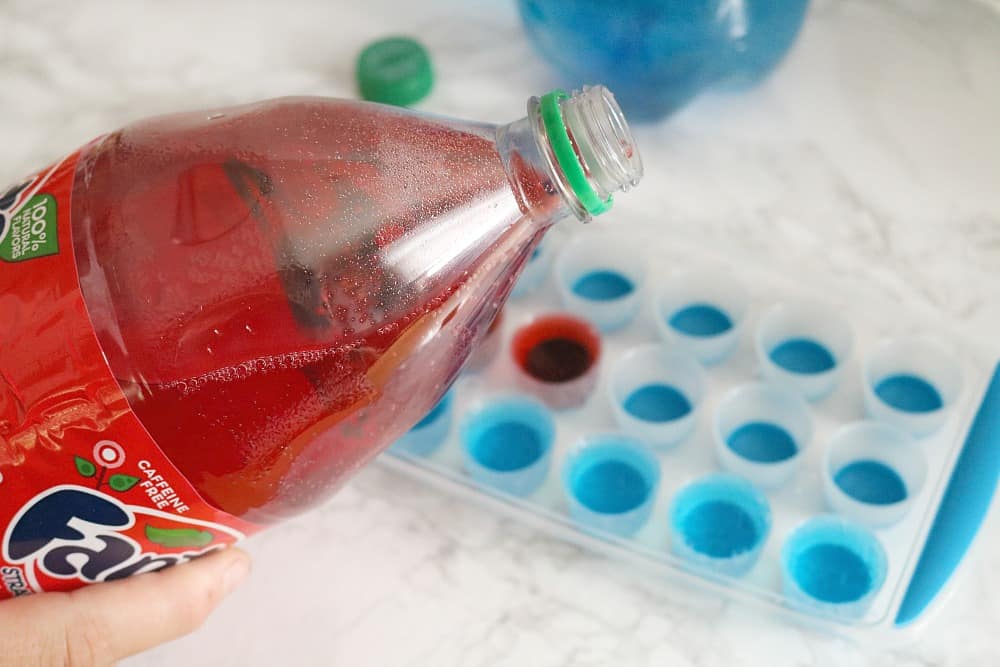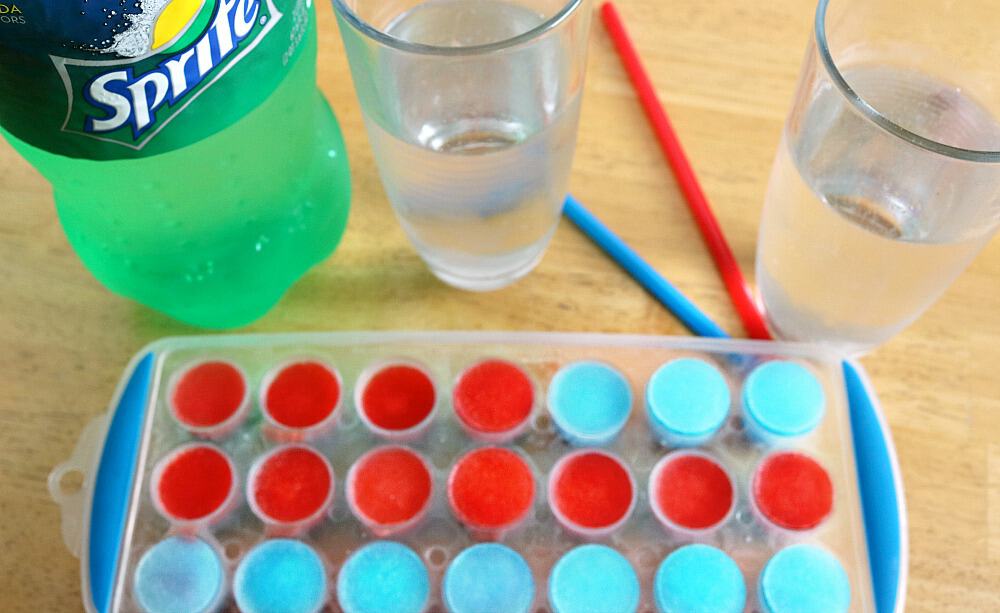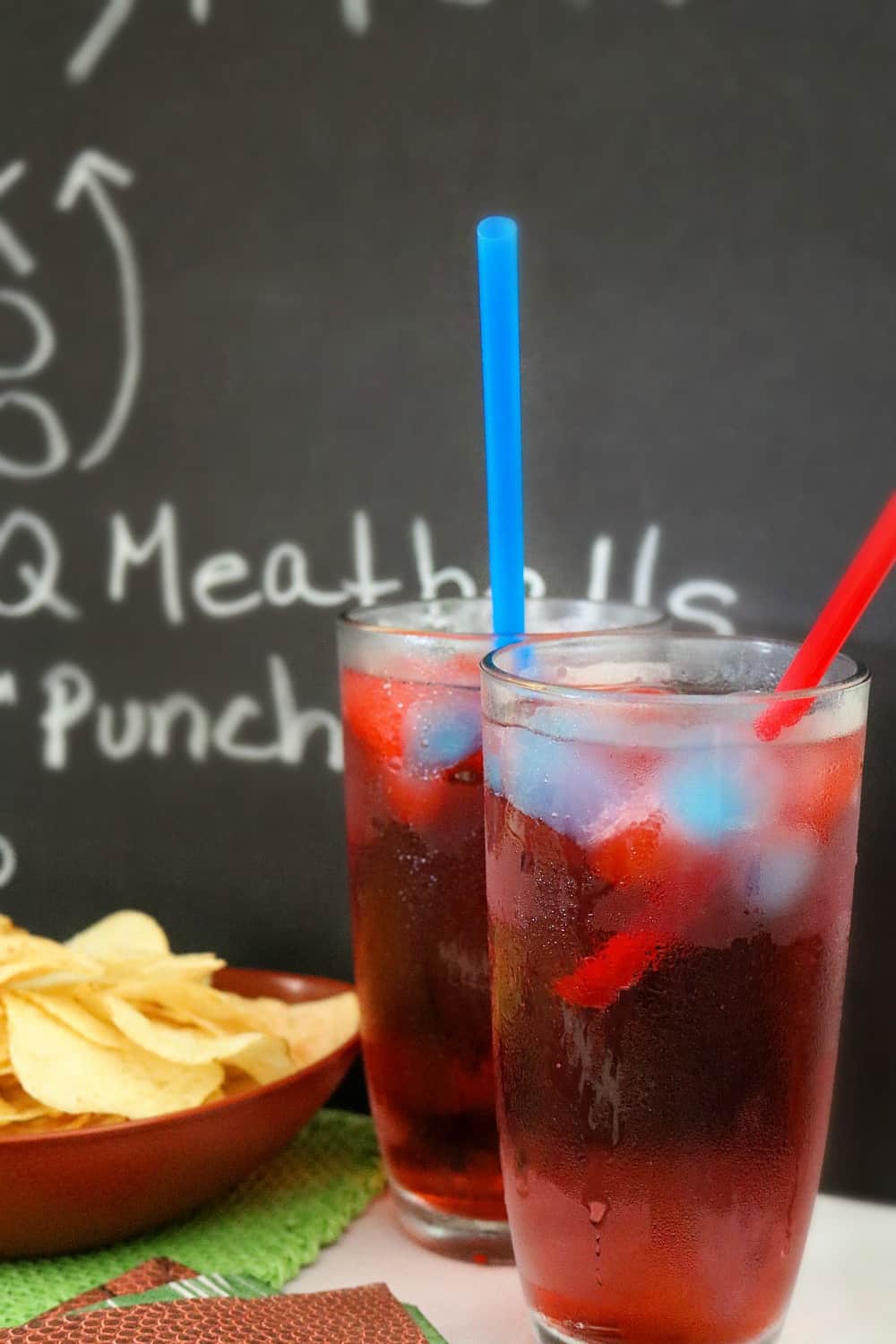 Next on the shopping list- Wise Golden Original potato chips. These are an absolute must for me, this is the exact brand and flavor of chip I grew up sharing a bowl of with my dad during football. They are just as much of a tradition as the family football get together. Of course there is a huge selection of Wise chips at Family Dollar so pick your favorites!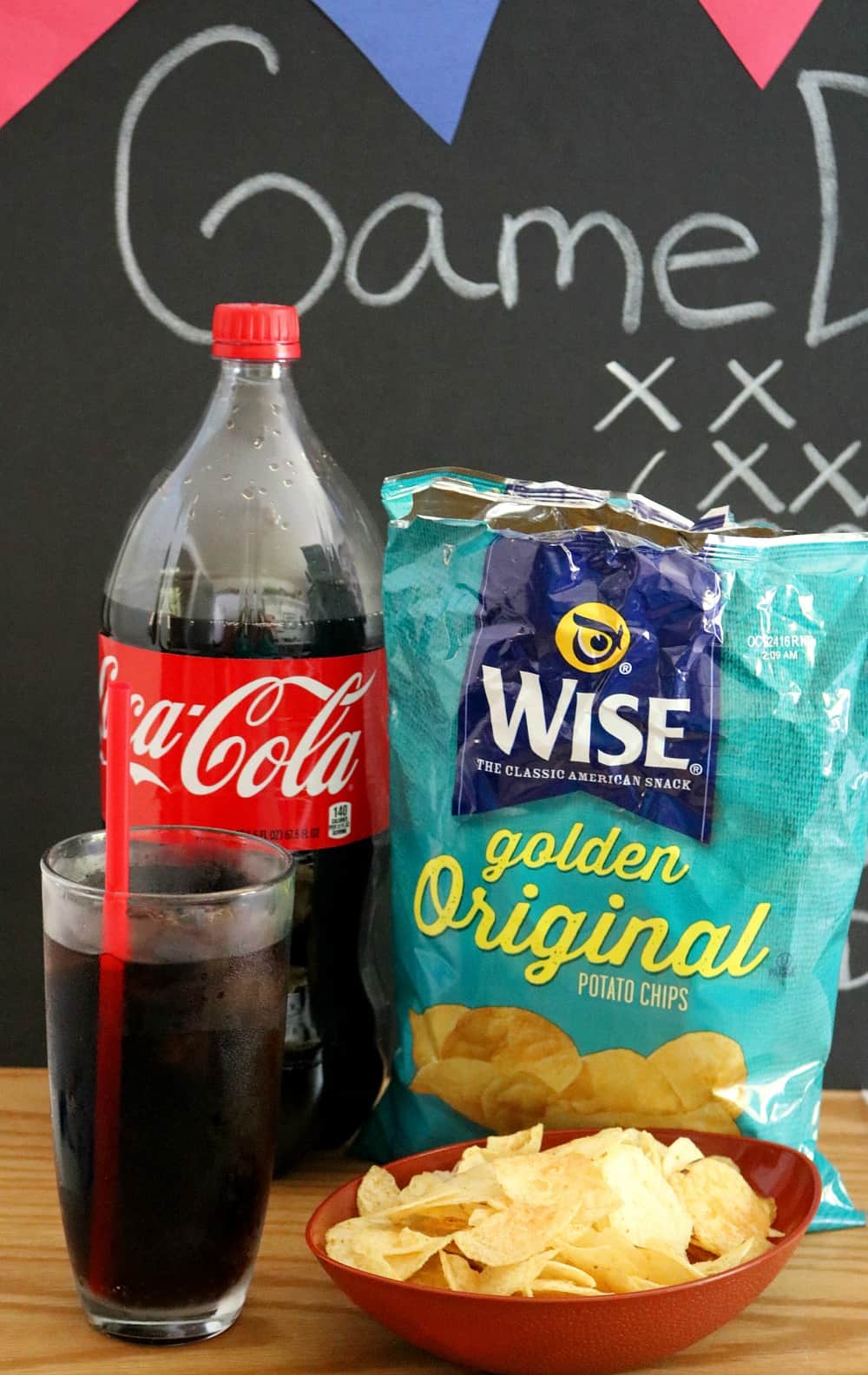 I always set out chips and dip, but occasionally use the chips in my game day recipe as well. They add a lot of flavor and crunch so are great for coating chicken or using in place of bread crumbs, like in this meatball recipe.
Slow Cooker Korean BBQ Meatballs
(Full recipe below in printable recipe card)
Combine ground pork and ground beef in a bowl with egg, diced onions, crushed Wise Golden Original chips and seasonings.  Roll into 2″ balls and place on a cookie sheet. Bake on 400 for 15 minutes.
Note*  This is a slow cooker recipe, however I pre-cook the meatballs to speed up the process. Meatballs then simmer in the slow cooker.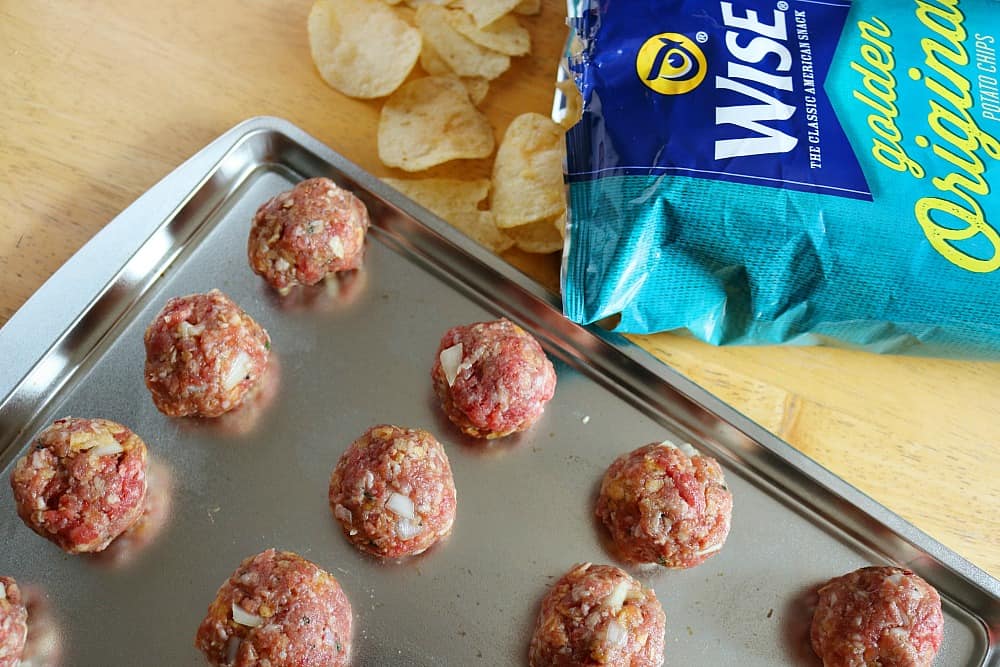 Mix all sauce ingredients in a bowl until well combined. Slowly pour in orange Fanta, mix again.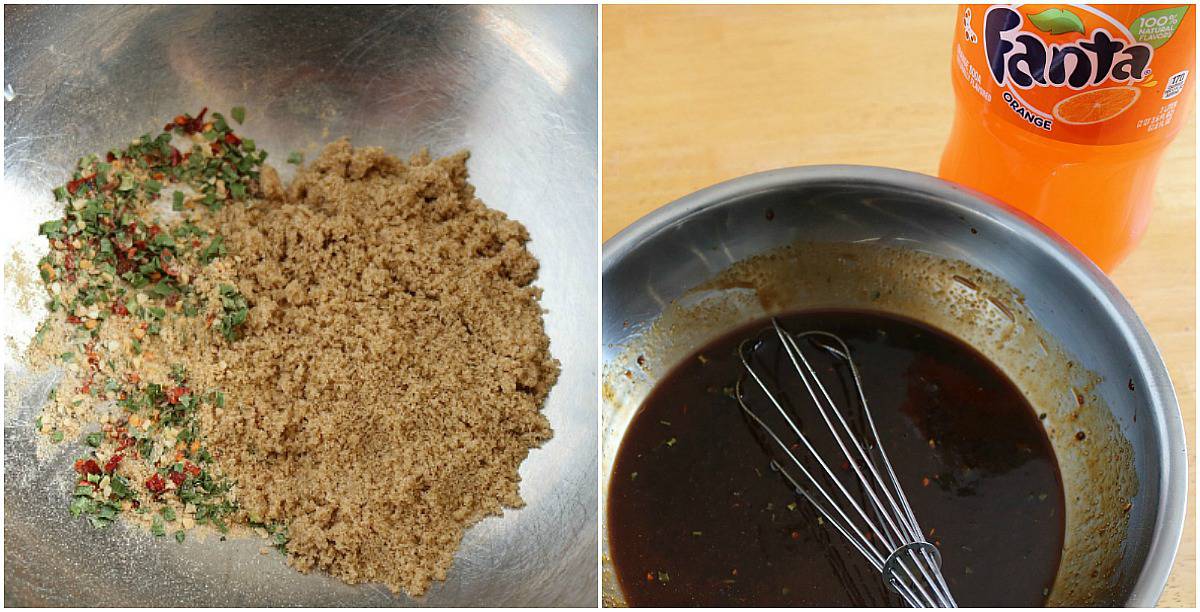 Add sauce, meatballs and green onion to slow cooker. Set to high for one hour, reduce to "keep warm" or lowest setting to hold.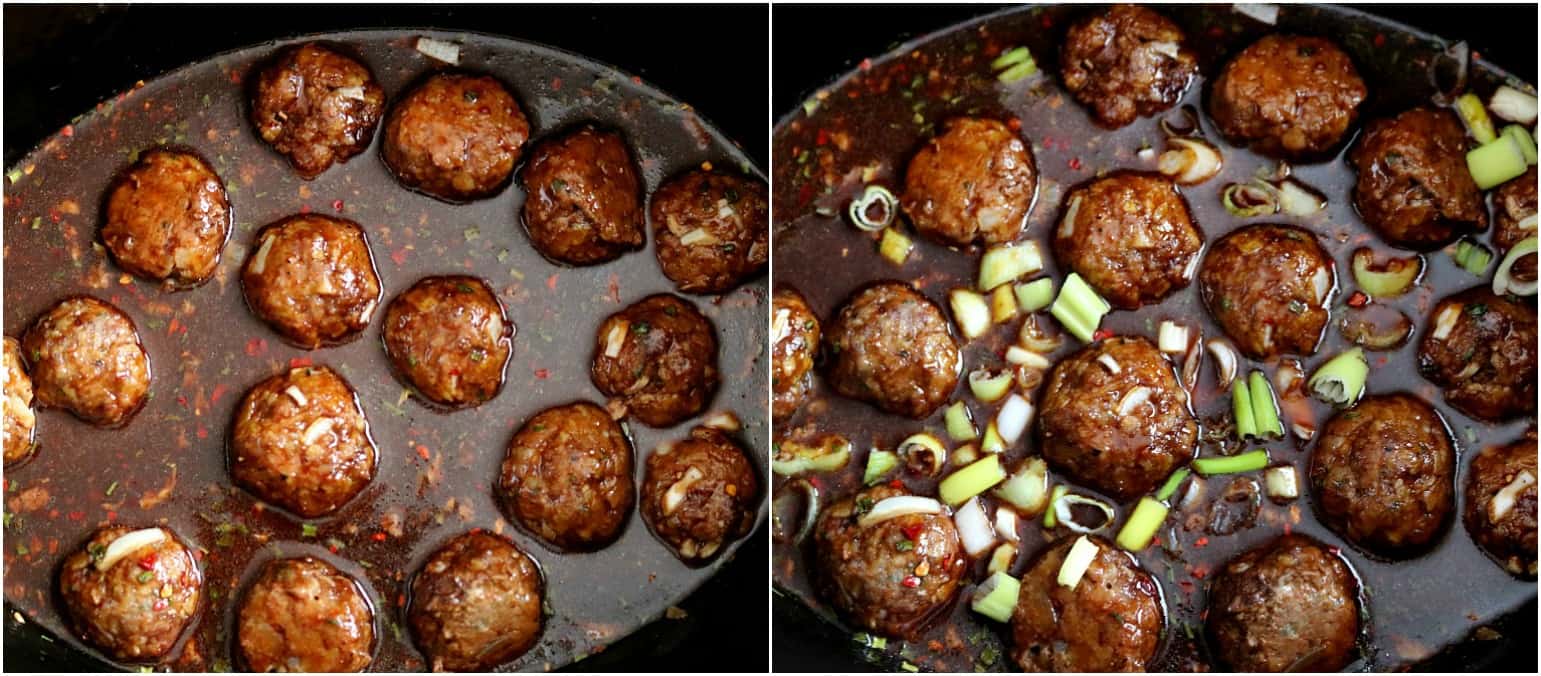 I am by no means a video expert, but I like to provide a quick video.  One day we will master video!
Game Day Display
To serve the meatballs simply set the slow cooker out with small plates, forks/toothpicks and napkins or make a simple game day display with a few items also found at Family Dollar-  chalk, black poster board and construction paper.
Use the black poster board (non shiny side) as a "chalkboard menu" and create a construction paper bunting decoration in your team colors!  Simply cut triangles, hole punch the corners and string up with ribbon.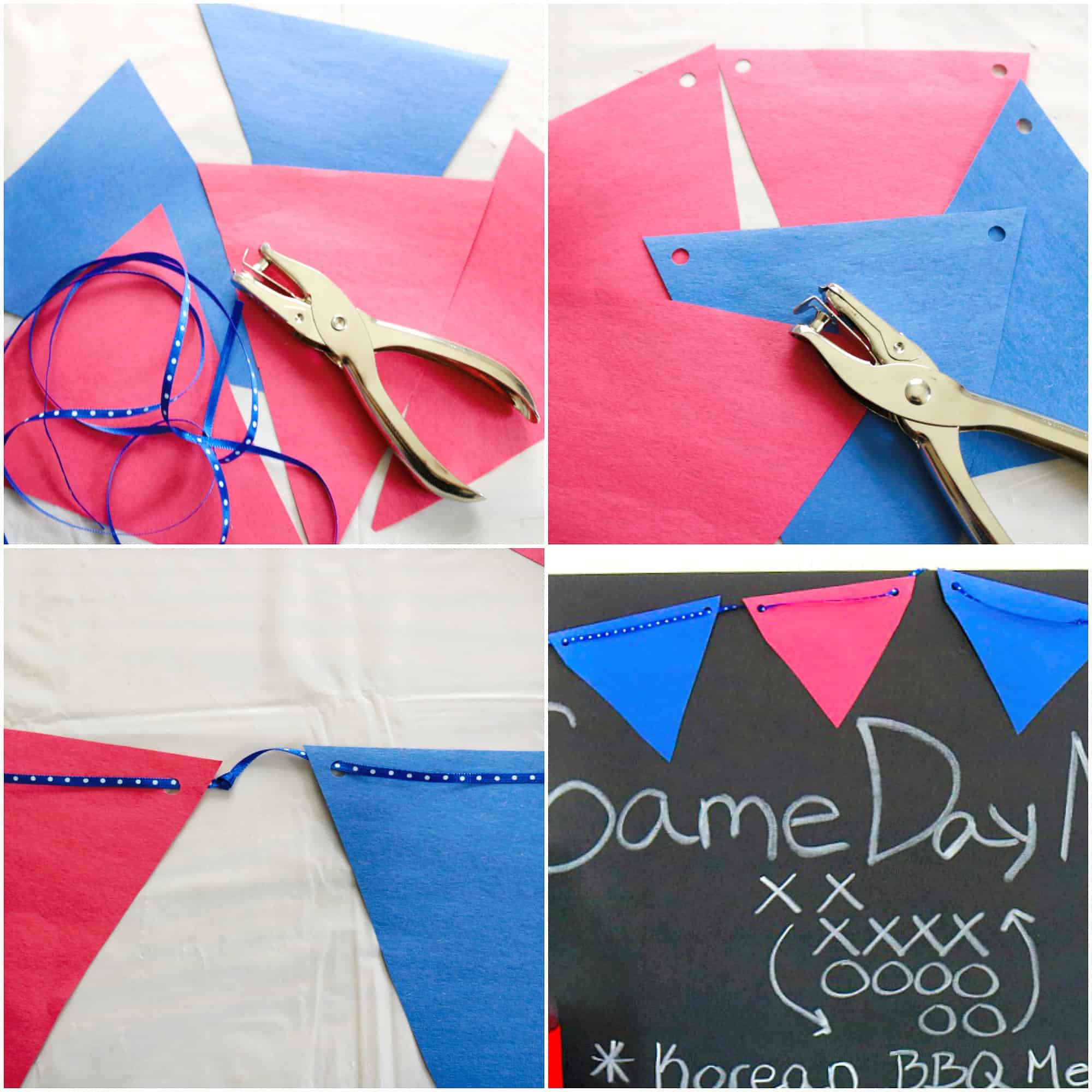 Set the game day menu board out with your food on display for some added decoration and fun!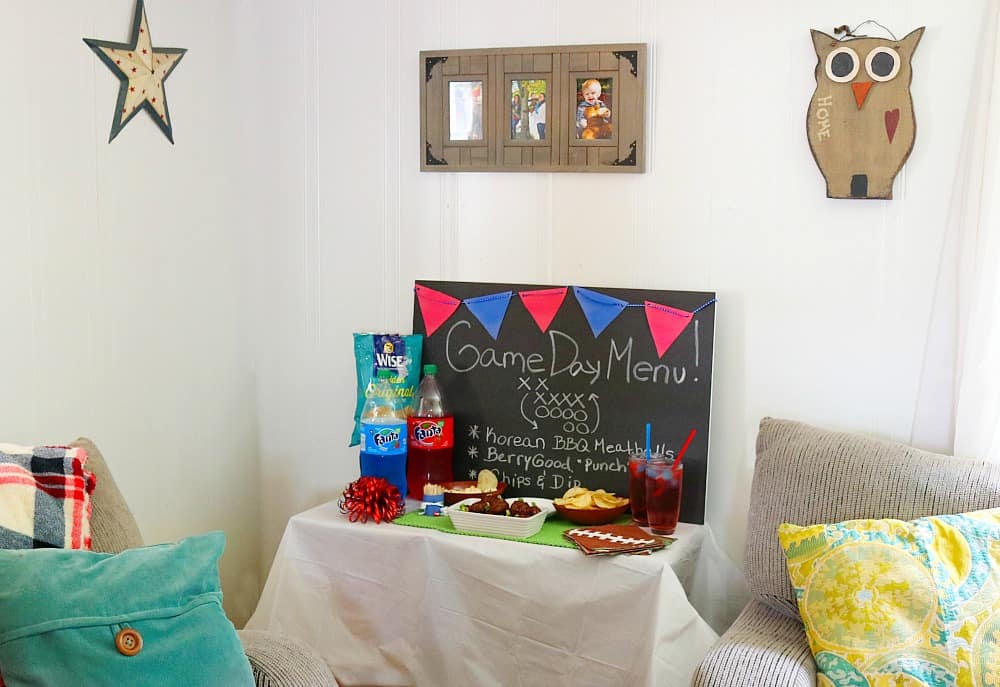 No matter how you spend your football game days, be sure to save yourself some time and money by shopping Family Dollar.  SAVE $1 when you buy (1) 12-pack of any Coca-Cola® product plus (1) Wise snack 3oz or larger at Family Dollar today!
Use the store locator to find a Family Dollar store near you-   Family Dollar Store Locator
Have a special game day party hosting tradition, recipe or idea? Let us know!  Comment below or tag is on social media using the hashtag #GameTimeHosting.
Don't forget to Like or Follow Family Dollar on Social Media!
Family Football Game Day Recipes Featuring Wise & Coca-Cola
Cook Time
1
hour
10
minutes
Total Time
1
hour
20
minutes
Servings
16
-20 meatballs
Ingredients
1/2

lb

each- ground pork & beef

1

small onion

diced

1

egg

1/3

cup

crushed Golden Original Wise Potato Chips

1

teaspoon

ground ginger

1

teaspoon

pepper

For the sauce:

2

tablespoons

soy sauce

1

cup

BBQ

basic vinegar style

1/2

cup

Hoisin

1/2

cup

Teriyaki sauce

1/2

cup

orange Fanta soda

1/4

cup

brown sugar

1

teaspoon

ground ginger

1

teaspoon

garlic powder

1

teaspoon

onion powder

1/4

teaspoon

red pepper flakes

pinch

of pepper
Instructions
Pre heat oven to 400.

Mix all meatball ingredients into a bowl until well combined.

Roll into 2" balls and place on a sheet pan.

Bake 15 minutes.

Prepare sauce:

Add all sauce ingredients into a bowl. Whisk until sugar is dissolved.

Pour into slow cooker.

Add cooked meatballs and green onion. Mix well.

Place slow cooker on high for 1 hour.

Reduce to "keep warm" or lowest setting to hold.
Recipe Notes
There is intentionally no salt added to this recipe. The chips season the meatballs and the sauces can be high in sodium.