We are PR Friendly!
We love to promote our favorite brands and products to our readers.
Why work with bloggers? Word of mouth advertising is effective and it works. With social media usage at it's highest since discovered, this gives a whole new opportunity for exposure. We also partner with blogger friends making our total reach significantly larger. The end result is a personal, trusted recommendation from us for your brand.
What we can do for you-
Sponsored Posts
Direct Placement Ads
Brand Ambassadorships
Giveaway Hosting
Product Reviews
Social Media Outreach/Shout Outs
 Let us make your brand or product known to our online community.
Our Media Kit
(click on each image to enlarge and open to PDF)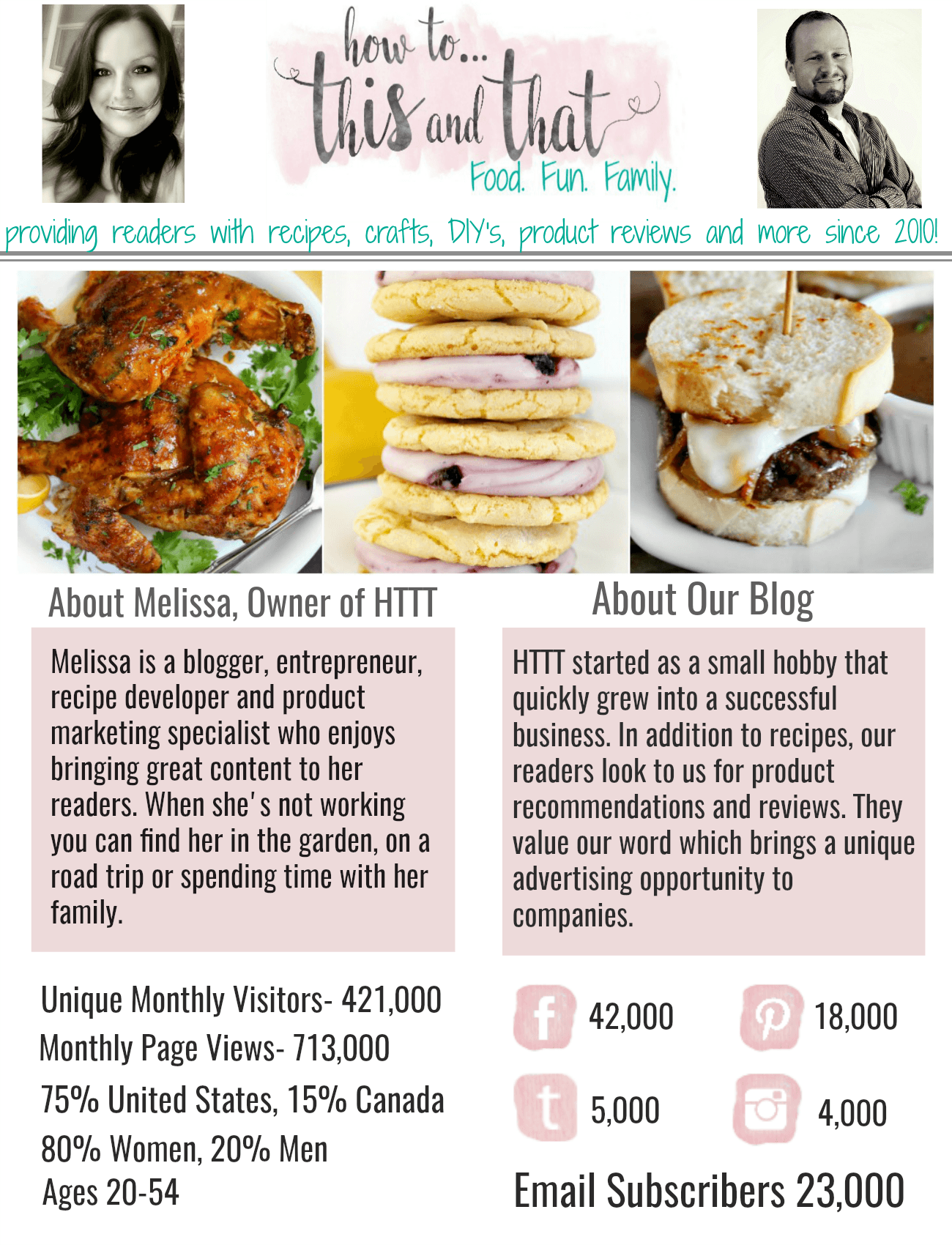 Please email howtothisandthat@gmail.com for our
FULL RATE CARD & INCLUSION DETAILS