This watermelon margarita recipe is easy to make and combines tequila infused watermelon chunks with refreshing ice and more. Perfect subtly sweet drink for summer!

Easy Tequila Infused Watermelon Margarita Recipe
Ahhh  summer!  Just kidding, I know we are still stuck in winter, but drinking this watermelon infused tequila margarita has me confused!  It is such a refreshing taste of summer I literally could be sitting outside by my pool right now in the snow and think it was 90 degree.  Ok, kidding again..  not really.  You get the point.  If you are tired of this cold, snowy winter and want to be swept away to an island beach where it is warm and sunny,  Make this.
I have included a non alcoholic recipe as well!
Ingredients
High quality silver tequila
 Chunks of watermelon
1 lime
1 cup white sugar
1 cup water
10 watermelon flavored candies (like jolly rancher)
Ice
Mason jar
Sea salt
Instructions
Add 1 cup of tequila to the mason jar with the chunks of watermelon (seeds removed) and a small pinch of sea salt.  Shake, cover and refrigerate for at least over night.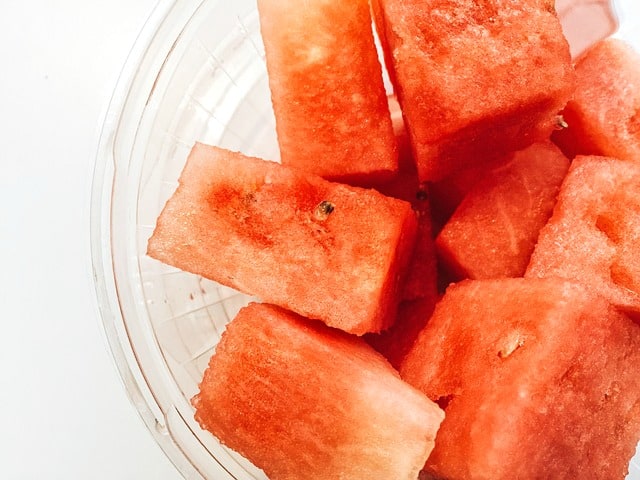 When the tequila is ready to use,  add the water, sugar and watermelon candy to a small sauce pot, bring to a boil. Stir constantly, reduce to simmer and cook until the candy melts. The mixture will start to thicken, about 3- 5 minutes.  Remove from heat, stir, let cool.  Syrup will thicken upon standing.
Add the tequila and watermelon mixture from the mason jar to a blender.  Puree until smooth.  Add 1 cup of ice, ½ of the watermelon simple syrup,  juice from the lime and blend. Add a small pinch of sea salt.  Blend.  Taste.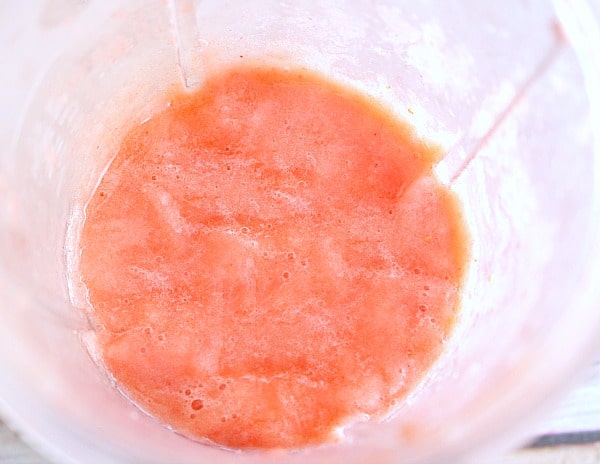 Adjust according to your liking.  If it is not sweet enough, add some more syrup 1 tablespoon at a time.  If the mix is too strong (alcohol), add ½ cup of water and ¼ cup more of simple syrup. You may need a few more ice cubes.
NON ALCOHOLIC VERSION:
Instead of tequila,  add 1 cup of lemon lime soda to the mason jar with the watermelon.  Proceed with steps above.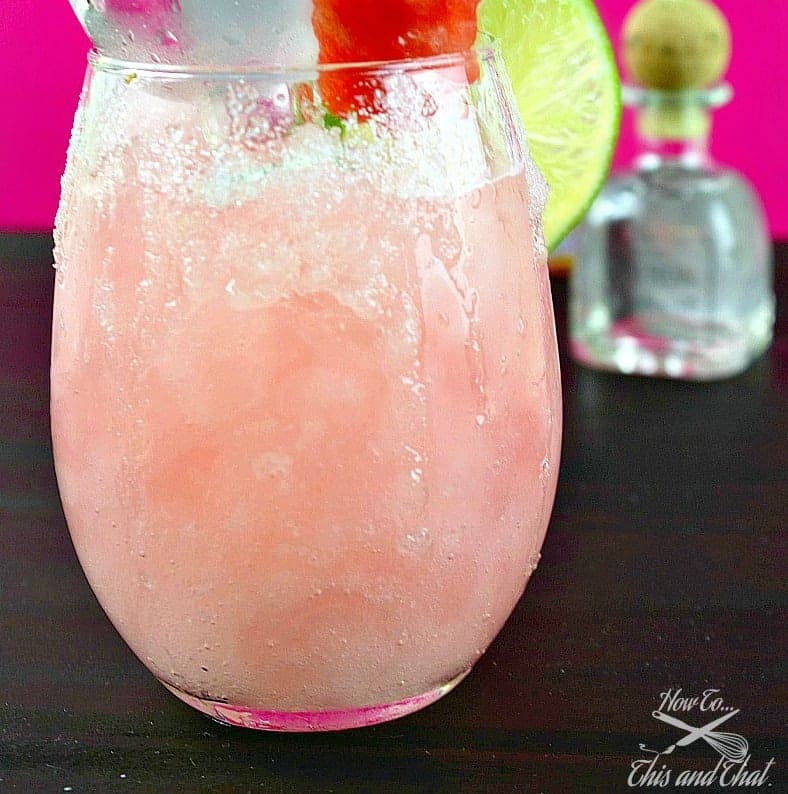 Try these recipes also !  Thirst Quenching Fruity Drink Recipes