The following review was written and products were tested by Jennifer.  Product was received free for testing. All opinions stated are true and her own.  Mustela is a company dedicated to bringing healthy skin care to the precious babies of the world. Their products are safely made from natural plant-based ingredients that are backed by over 60 years of skin expertise in France. Ooo La La! My little girl had a chance to try a huge selection from them and she is one happy baby. Mustela Baby Care Product Review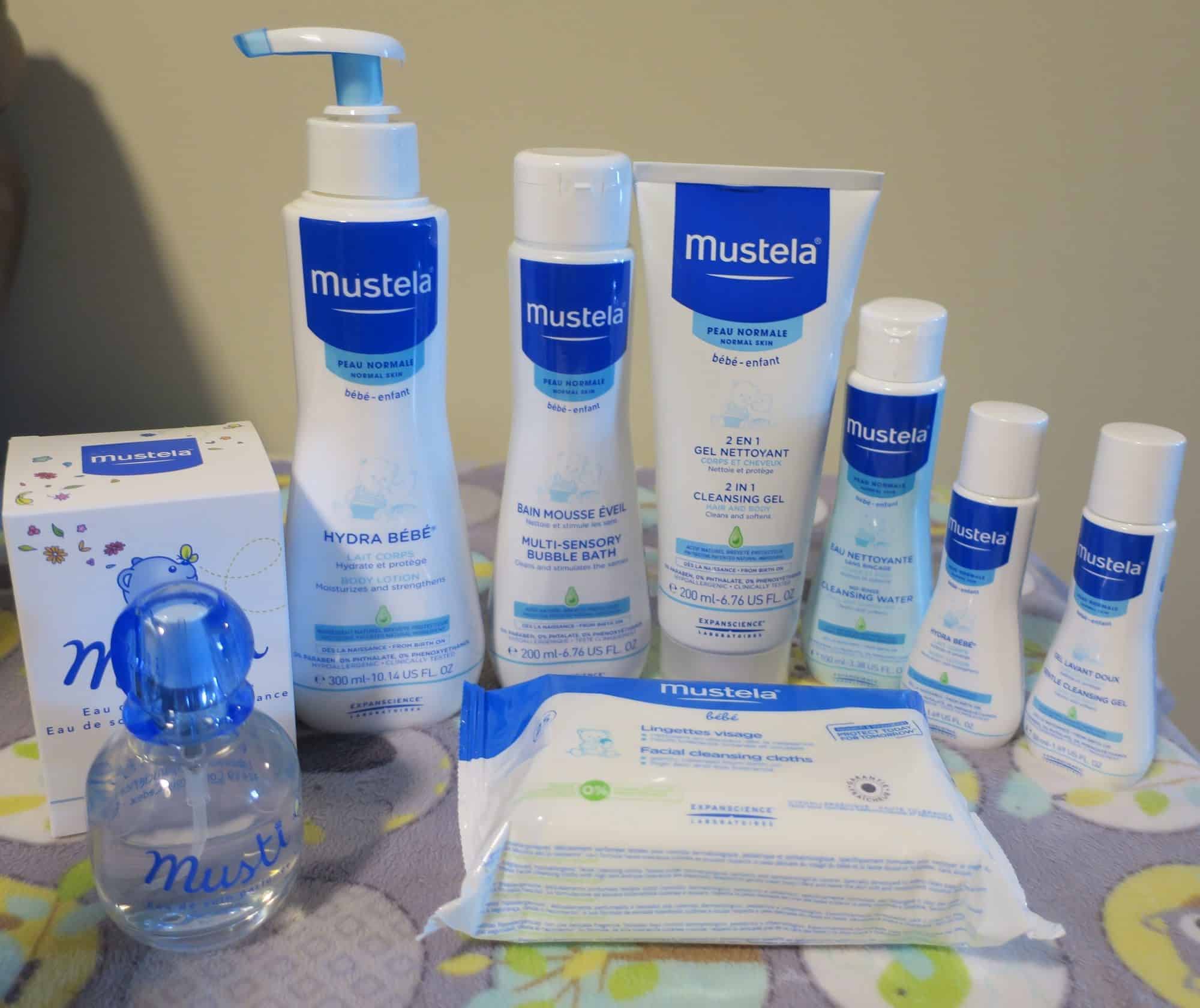 Mustela Baby Care Product Review
Babies have that beautiful soft new skin that we all love and adore, but "baby" isn't a skin type! Some babies have sensitive skin, dry skin, or eczema. Mustela has a product to help with all of these issues and more! If you go to their website, they have a quiz to help determine what skin type your baby has and you can choose products accordingly.
My baby was lucky enough to receive what I am referring to as her "French Spa" package for normal skin. We had a blast pampering her from head to toe with what I am now convinced are some amazing skin care products!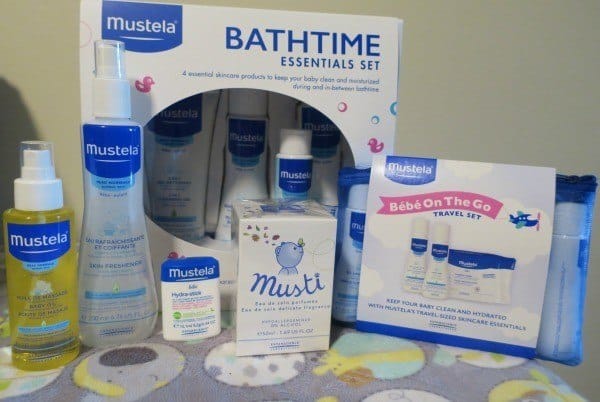 We received two of Mustela's most popular kits: The Bathtime Essentials Kit and the Bebe On The Go Kit. The Bathtime Kit contains four different product: a 2 in 1 Cleansing Gel, Multi-Sensory Bubble Bath, No Rinse Cleansing Water, and Hydra Bebe Body Lotion. The cleansing gel is pretty impressive. My bebe had a bit of baby acne on one of her cheeks and two times of use with this gel and it was gone.
Not to knock the other popular brands, but they didn't do that. The bubble bath is great, it creates lots of foamy bubbles that are fun to play with. It's designed with multi sensory qualities to stimulate senses. The lotion is just amazing! I didn't think it was possible for her skin to get any softer, but with this lotion it is. The cleansing water is great for a quick clean up on the go when there is no water around. It doesn't need to be rinsed off and leaves a refreshing clean scent.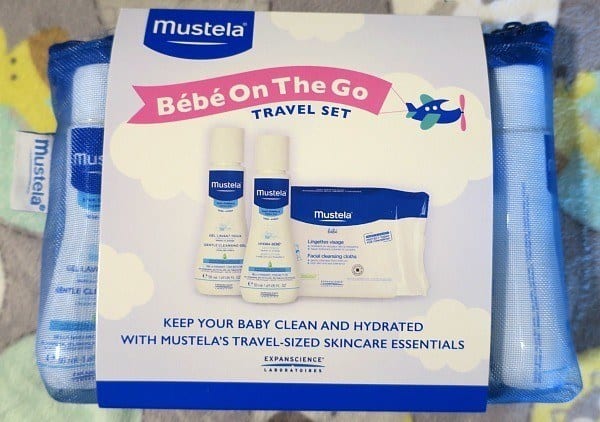 The Bebe On The Go Kit contains convenient travel sized bottles of the cleansing gel, lotion, and facial cleansing wipes. These are perfect diaper bag must-haves for easy clean up after eating or playing on the go. Some extras we received from Mustela were the Baby Oil, Skin Refresher, Hydra Stick, and Musti Eau de Soin Spray Perfume. The oil is in a spray bottle so it's nice and easy to use for a baby massage before bed. The mustela baby care products come in quite the variety. 
The Skin Refresher is one of my most used and favorite new items. Like all of Mustela baby care products, it has a nice light smell and isn't greasy. A few sprays on the skin or hair give a moisturizing boost between baths and lotion. I am quite guilty of using this one on myself! The Hydra Stick with Cold Cream is for use on cheeks and lips during cold weather.
We haven't needed that yet but I did try it on my own lips and loved the moisture that just didn't quit! The last product we tried was the Musti Eau de Soin Spray, yes perfume for babies! It comes in a fancy bottle and all! The smell is absolutely amazing, nice and light. Mustela makes high-end skin care products that I would absolutely use on myself and am happy to use on my little one. 
Visit their website for more product information or to buy Mustela Products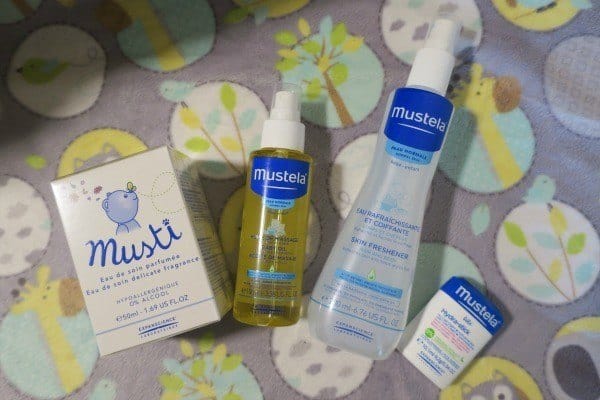 More great products