Save to PINTEREST- Simply HOVER over ANY image & look for the SAVE button in the top left corner.


These slow cooker meatballs ( or keto crockpot meatballs) are so simple to make, you will be amazed. I have used this recipe for years now, and my family always asks for seconds. An easy slow cooker appetizer that you can serve up to guests or transform into a weeknight dinner.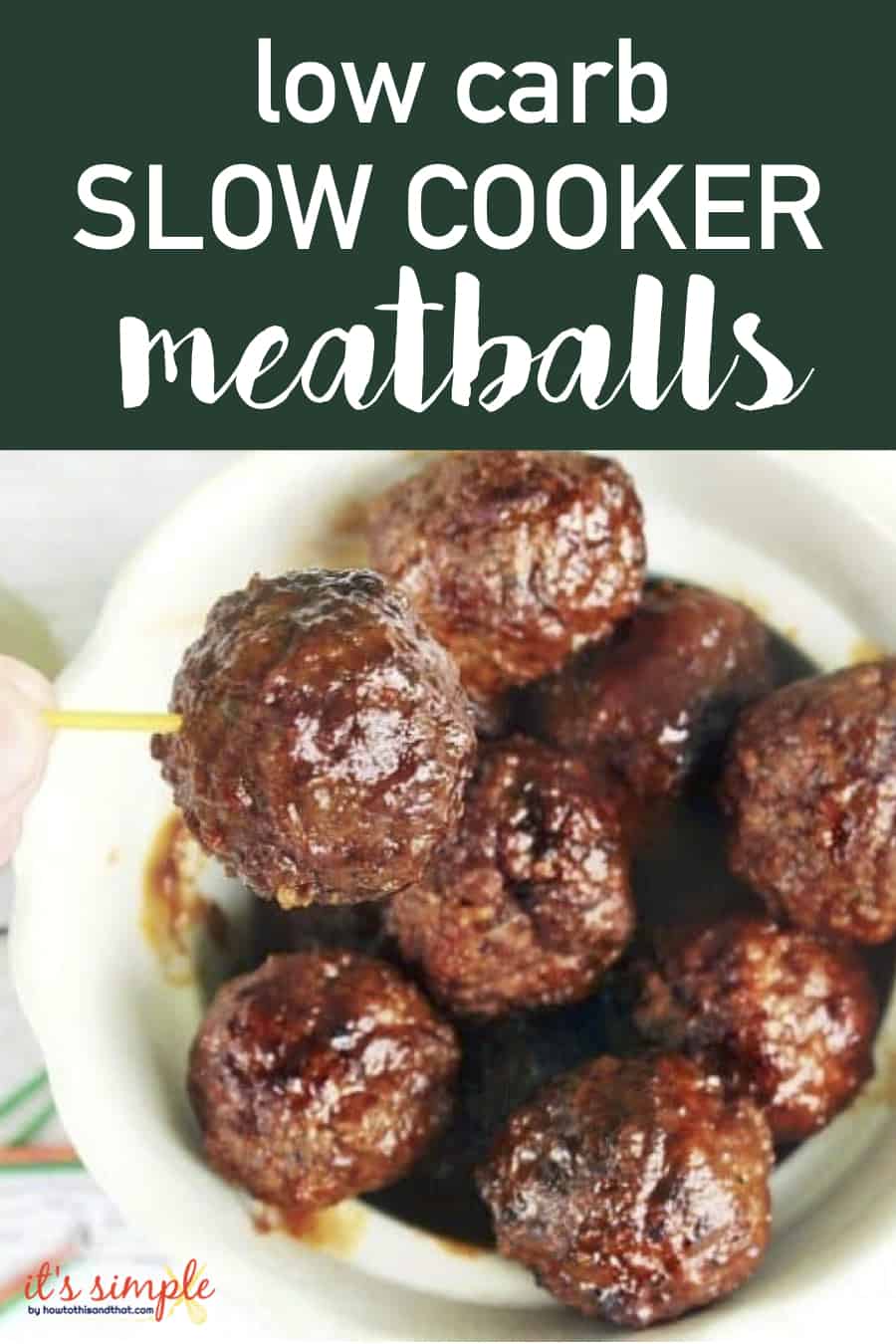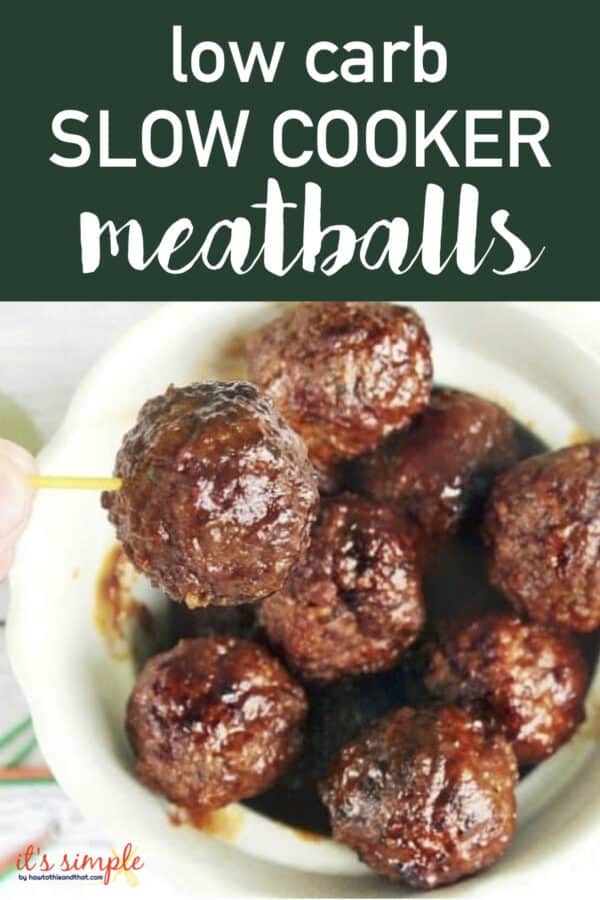 They are simple to make and great for a busy weeknight meal, just toss in the slow cooker before you head out for the day or of course for holidays, pot lucks and parties.
With our low carb sweet and sour version you don't have to miss out! Keto crockpot meatballs that are a low carb meatball that is loaded with flavor.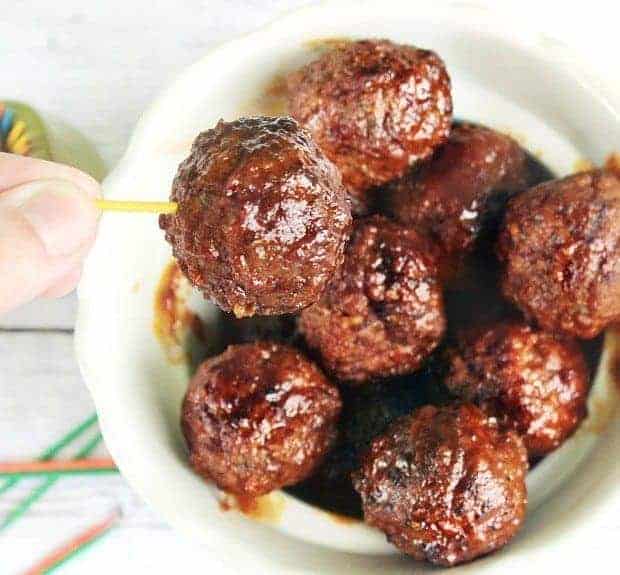 Slow Cooker Meatballs
Sweet & Sour Cocktail Style
What makes these meatballs keto approved?
Using a jam sweetened with natural sweeteners like monkfruit or stevia is keto-approved.
Chili sauce is made from ingredients listed in the "eat occasionally" section of the keto approved list.

How Many Low Carb Meatballs Is A Serving Size
The recipe makes 24 meatballs, 3 meatballs per serving.
Can I Use Premade Meatballs In This Keto Meatball Recipe
Our sweet and sour low carb slow cooker meatballs can be made with frozen pre-made meatballs or if you prefer the homemade. Just be careful with pre-made meatballs, check the label for carb content. The sauce is the same either way, and I have tried both and it is equally good.
It is just a preference on what you like for meatballs or have time for. In the past when I have made homemade meatballs, I double and even triple the batch, and then just freeze a portion of them for this recipe and others later on.
I absolutely love my slow cooker (and Instant pot!)….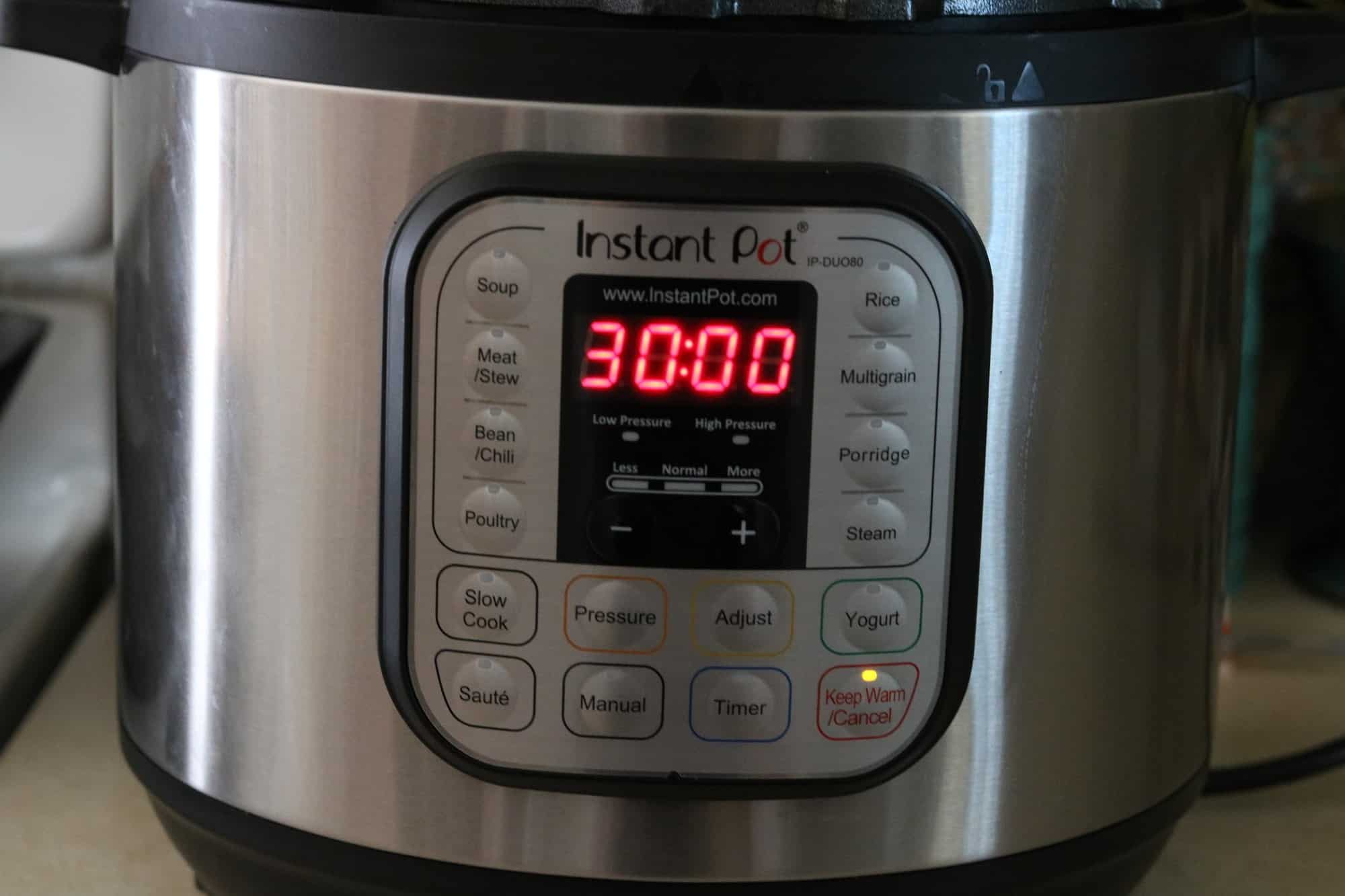 Keto Crockpot Meatballs
It seems like in the cooler months I pull out my slow cooker more often, there is something so rewarding about having a meal ready when I get home from running errands and a long workday.
I love making soups, stews, desserts and more in my slow cooker. It is such a versatile kitchen accessory. Anything to save me a little time and still get that amazing flavor out of a dinner deserves a gold star in my books.
When you are done with this low carb meatball recipe be sure to check out our favorite keto slow cooker recipes. There is something for everyone there. Family favorites that they won't even realize are keto approved!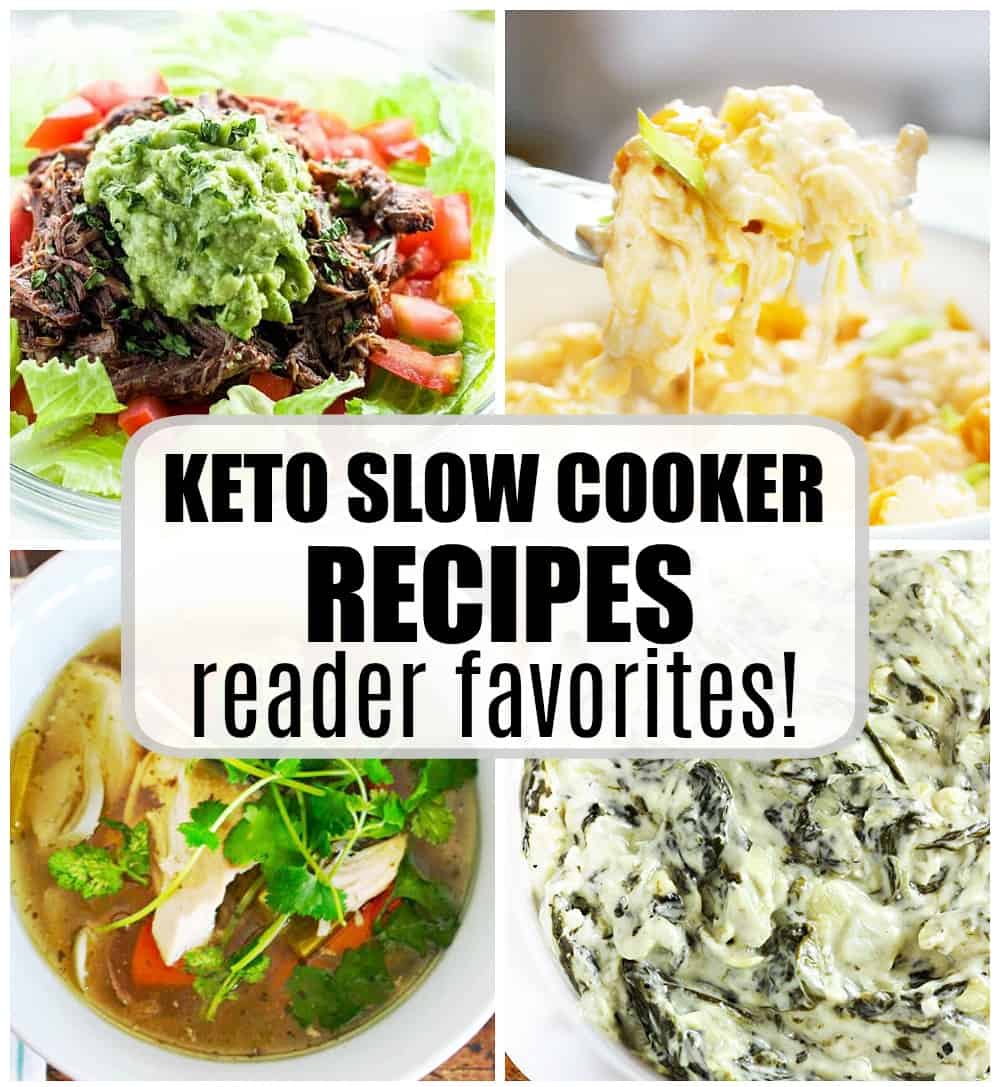 For this low carb meatball recipe
In this recipe, you simply add in the ingredients to the slow cooker , set it and forget it. Then stir around and set your slow cooker to low for 8 hours or high for 3-4 hours.
If you want less mess and an easier cleanup try some slow cooker liners, they work great, you place in the slow cooker before you put food in.
Then when you are done you just toss the liner and the remains in the trash. It leaves the sticky cleanup that you generally do, non-existent.
Serve with buttered low carb bread or over a bed of cauliflower rice.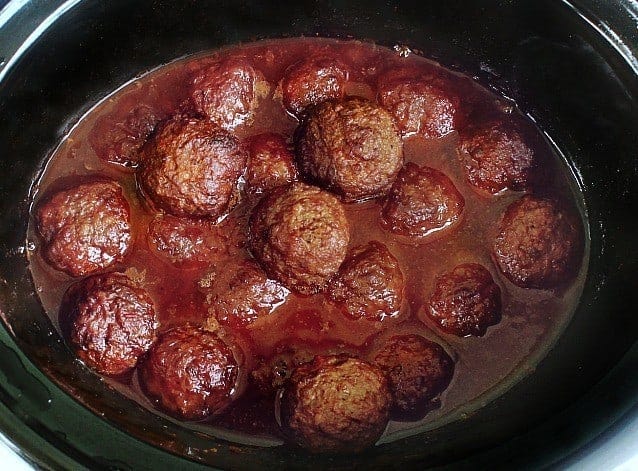 If you prefer to make your own low carb jam I have used this recipe for raspberry jam for these meatballs. The sweet and sour sauce for the meatballs will taste slightly different than if using grape jelly, but still amazing.
Low Carb sugar free raspberry jam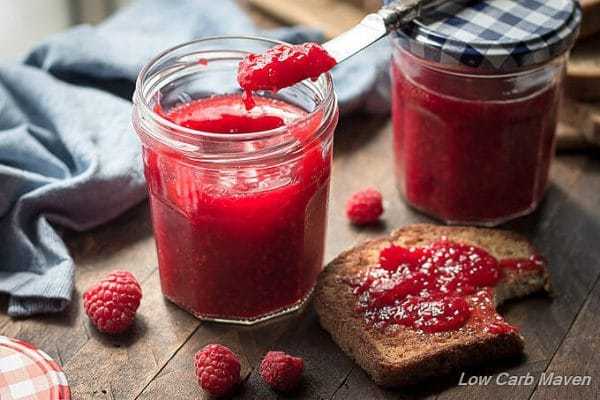 Making our low carb slow cooker meatballs
What If I Don't Like Chili Sauce
If you don't like chili sauce you can swap it with barbeque sauce. Just make sure though that you use a low carb sauce that is keto-friendly if you are on the ketogenic diet.
How Long Do Slow Cooker Meatballs Last
These meatballs will store in the fridge for up to three days. You will want to use your best judgment in terms of quality if you need to toss or not.
TRY THIS AMAZING MEATBALL RECIPE
Keto Buffalo Chicken Meatballs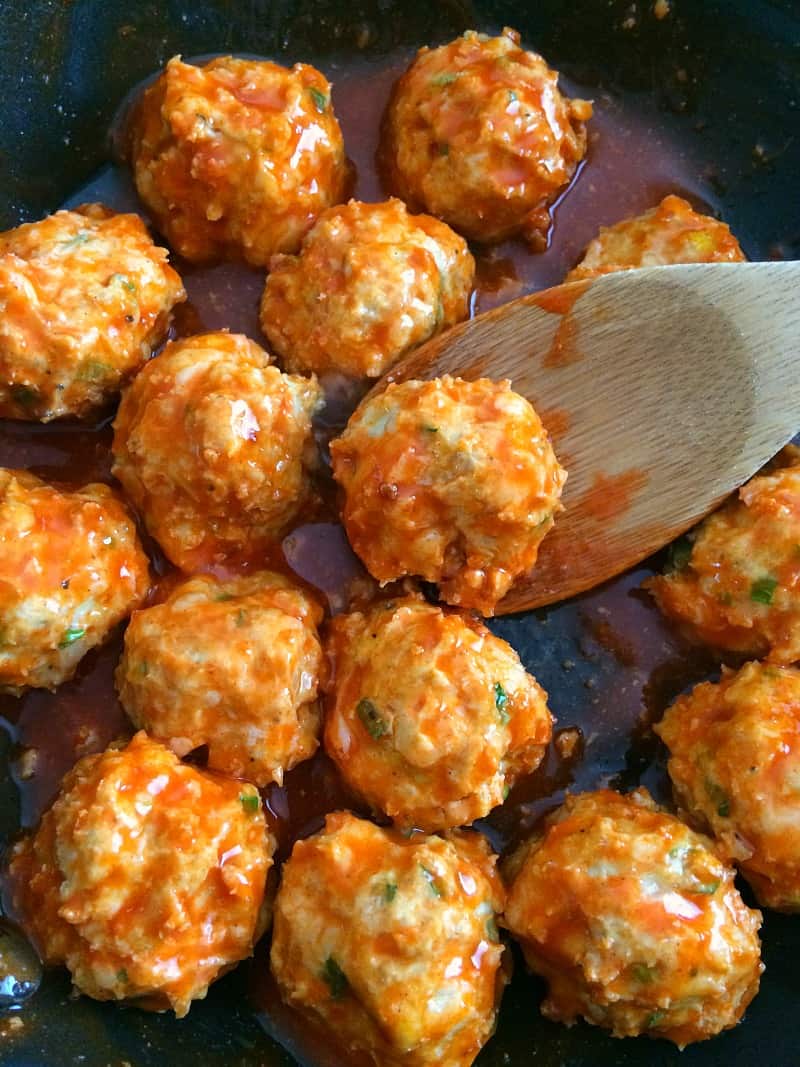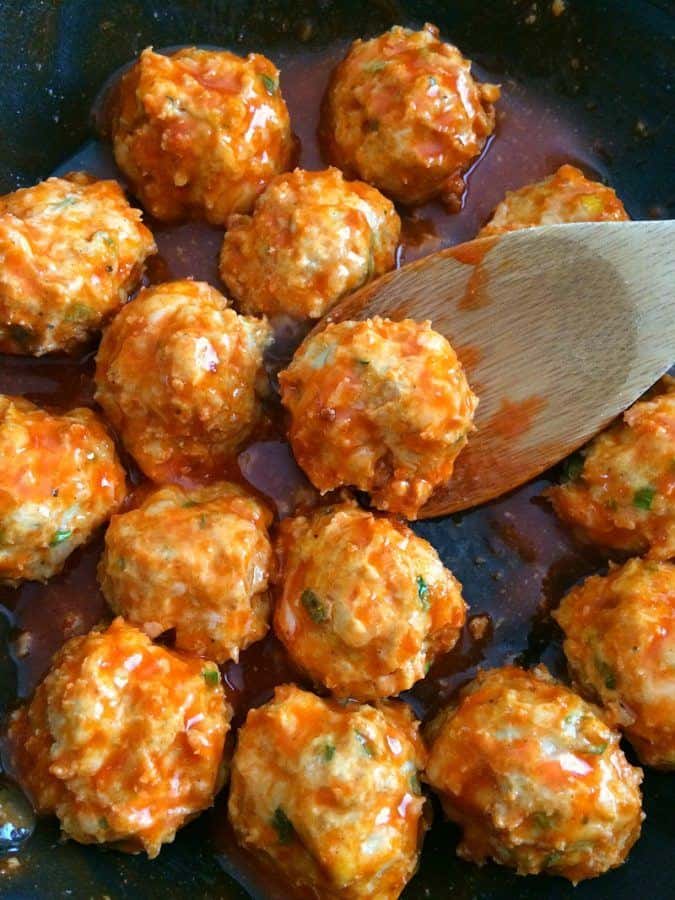 Can I Freeze Leftover Keto Meatballs
You can freeze your leftover meatballs if you don't eat them all. Just place in a freezer friendly bag or airtight container and store for up to three months.
Then when you go to thaw them let them sit in the fridge the night before, or add to the slow cooker and warm them up. You will want to add a bit extra sauce to ensure they don't over cook or dry out.
Looking for more Low carb and Keto Recipes
Try making these meatballs with our homemade low carb BBQ sauce!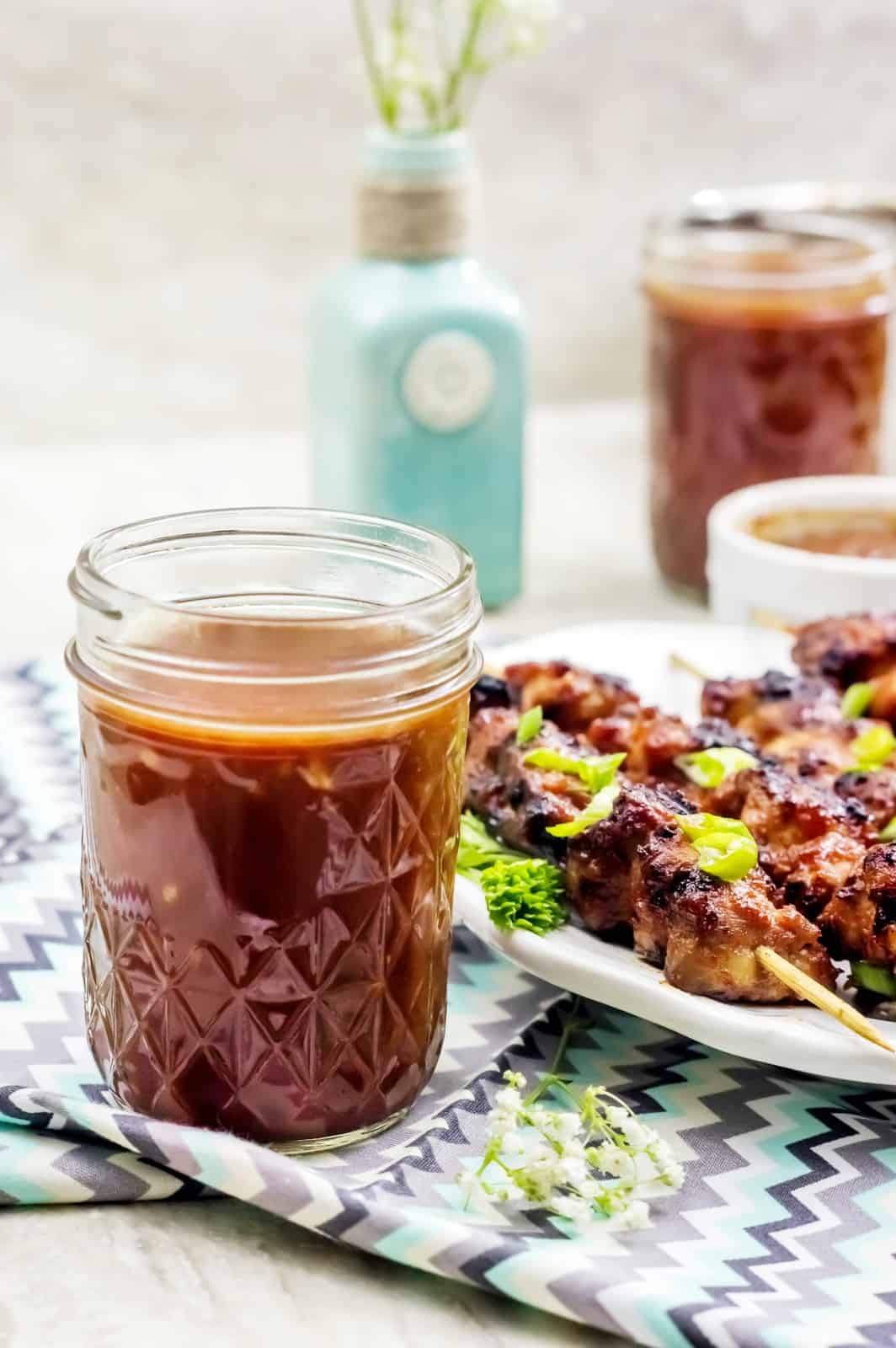 Be sure to LIKE or FOLLOW us on Facebook, just click the Simple Keto Recipes Image Below.
DON'T MISS THESE RECIPES!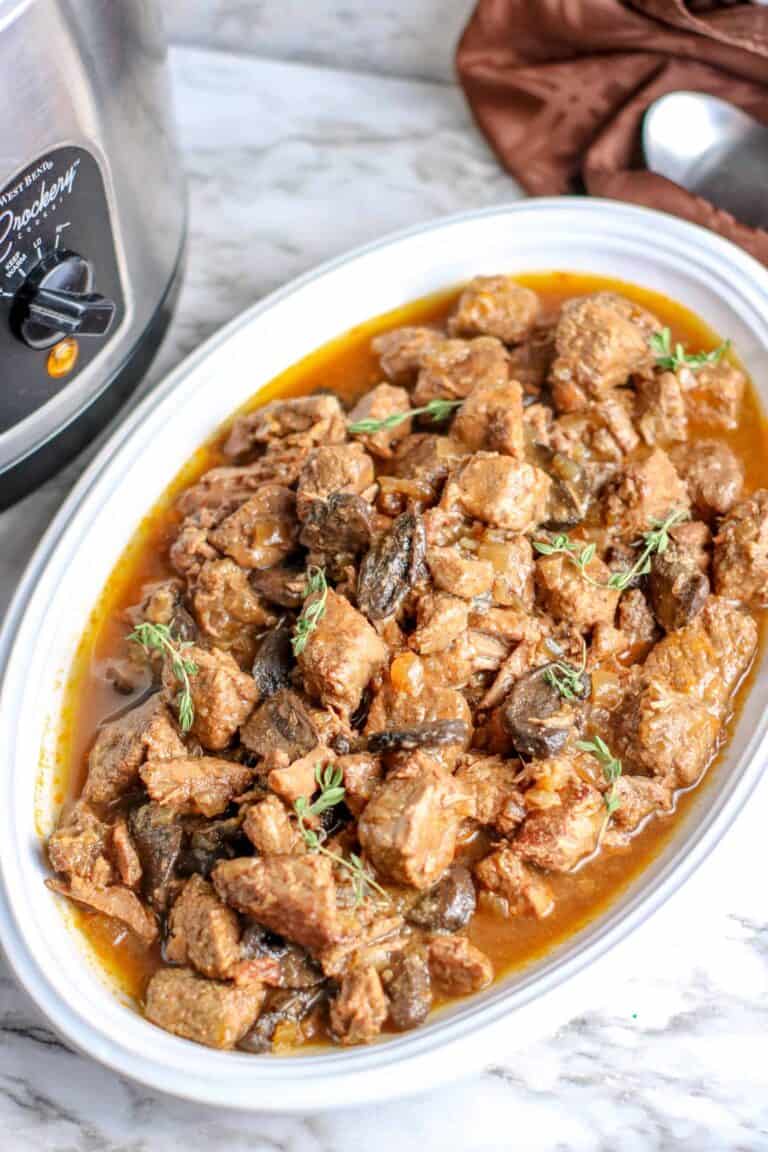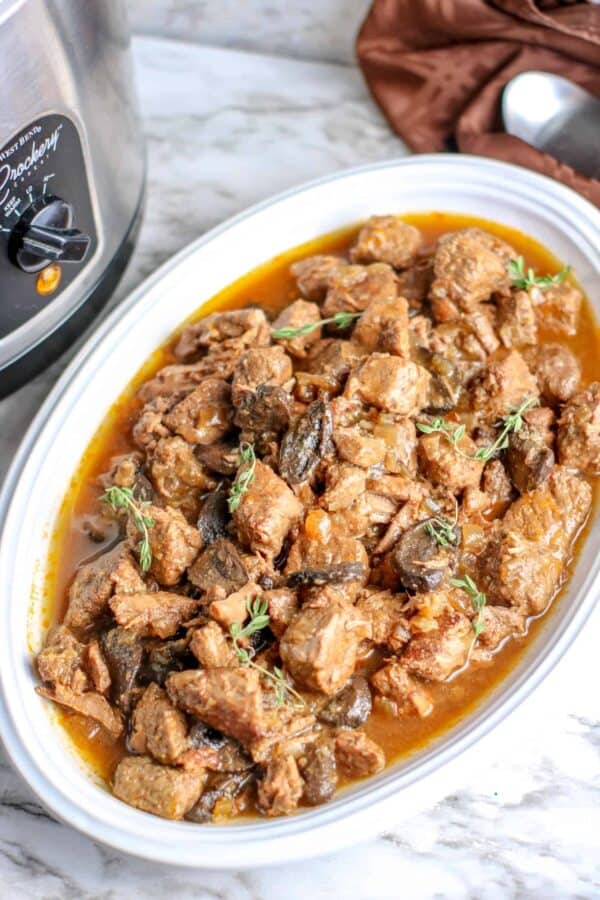 Yield: 12 meatballs
Low Carb Meatballs- Chicken or Beef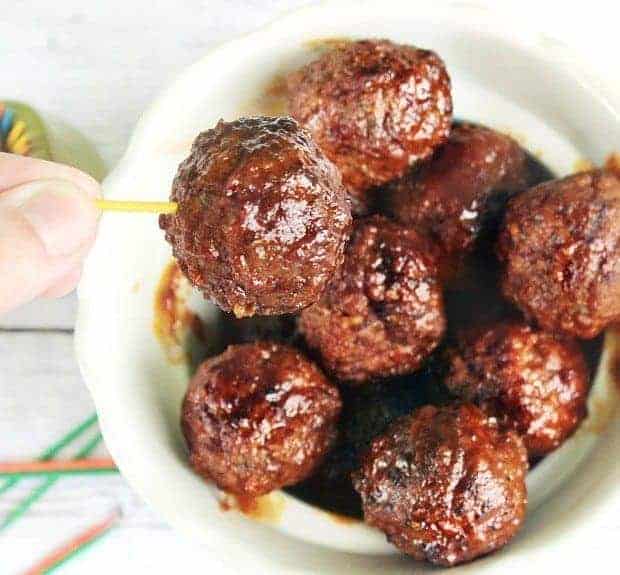 This is a super easy base meatballs recipe that can be used with chicken or beef and customized anyway you wish! Try experimenting with seasonings and sauces!
Ingredients
12oz ground chicken or beef
1 egg, beaten
1/4 cup almond or 1 tbsp coconut flour
1 tablespoon mayonnaise
1/2 cup shredded cheese of your choice, for this recipe I used Habenero Jack. (for Italian meatballs use mozzarella)
1 teaspoon each, Sea Salt and Pepper
1 sprig green onion, finely chopped
Seasonings of your choice depending on sauce being used 
Instructions
Preheat the oven to 400º.  Rub a sheet pan with Olive Oil.
In a large bowl combine all ingredients EXCEPT for the buffalo sauce. Mix well until fully combined.  The mixture will be wet and stick to your hands, using a small ice cream scoop may work better.  Meatballs will hold together though during cooking.
Place on sheet pan and cook until internal temperature reaches 150 for beef or 165 for pork and chicken .
Coat in your favorite sauce
Nutrition Information:
Yield:
4
Serving Size:
3 meatballs Amount Per Serving:

Calories:

320

Total Fat:

20g

Trans Fat:

0g

Net Carbohydrates:

3g

Sugar Alcohols:

0g

Protein:

26g

Nutrition facts are auto- populated by the app for this recipe card, numbers may vary. For best results, input your exact brand ingredients into a recipe analyzer like Verywell or MyFitnessPal.

This post may contain affiliate or paid links. See our full disclosure at the bottom of this page for more information. ............................................................................................................................................................