Easiest Homemade Garlic Bread Recipe
We tend to make everything from scratch, but it can be so time consuming. Instead, I have started finding ways to simplify it. Like this easy homemade garlic bread recipe. It is actually semi-homemade. It is so good no one will ever know you cheated just a bit to make it. Rather than fuss with yeast (and the fact that you never know if your homemade bread will turn out right until it is too late) ... we use frozen bread dough loaves. They are an amazing substitute for homemade dough! And very versatile. Check your local grocery store's frozen dessert aisle, that is usually where you will find them.
What you need:
1 frozen bread dough loaf
1 tablespoon Olive oil
1 stick butter, softened
2 cloves garlic, minced
1 teaspoon salt
1 tablespoon parsley, chopped (or 1 teaspoon dried)
½ teaspoon black pepper
What to do:
Thaw the bread dough in a loaf pan over night. There are also quick rise directions on the back of the package.
Preheat the oven to 350
Rub the top of the bread dough with Olive oil, sprinkle with a pinch of salt and pepper
Bake for 30 minutes or until golden brown. Remove from the oven. Let cool for about 15 minutes. Loosen from the edges of the pan, flip the pan over and the bread should come right out. Finish cooling on it's side.
In a small bowl, combine the butter, garlic, parsley, salt and pepper. Mix until smooth.
Use a bread knife to cut the bread into thick slices.
Spread with the garlic butter
Toast in the oven under the broiler until golden and crisp on the edges
Now whip up some homemade tomato sauce (recipe soon!) and enjoy!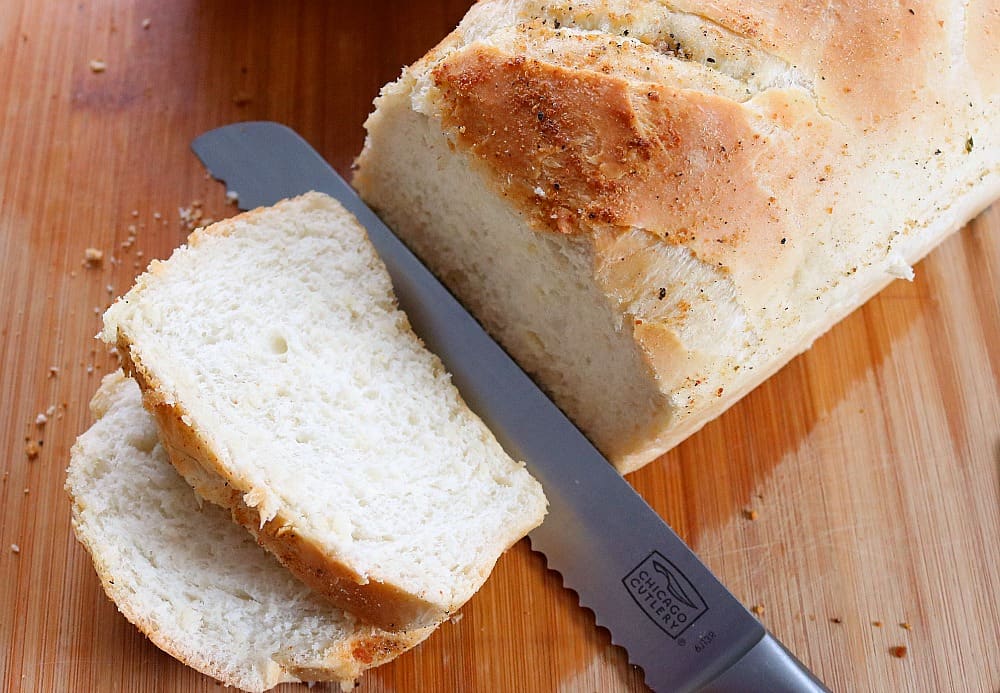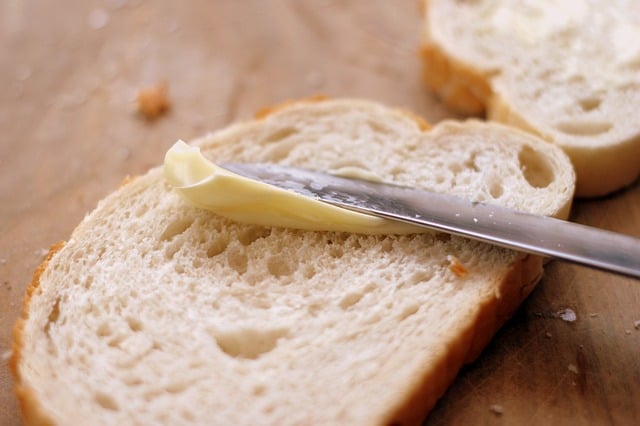 TRY THIS GARLIC BREAD WITH OUR 15 MINUTE SKILLET LASAGNA